The first soundbar from Danish audio experts Bang & Olufsen isn't just another soundbar, but one that brings with it Dolby's 3D sound.
The maker of some of the world's more premium and luxury AV gear is trying something a little different this year: Bang & Olufsen is dabbling in the soundbar.
Soundbars are essentially the new home theatre product for most homes, because while home theatre sound typically aims to be big and soundbars are small, the hardware design of modern speakers allows these products to get more sound into an environment than you might expect.
While you can still set up rear speakers, front, left, and right speakers, plus a subwoofer, a soundbar can pack all of this inside the one object, meaning you get a similar sound without as much room being taken up. In fact, these days with the development of 3D sound, you can move beyond ceiling speakers and create a sense of sound all around you including above you, making the home theatre picture more complete.
Soundbars aren't new, but they're an area more manufacturers are getting into, and with space at a premium at home, it makes sense why.
Danish audio design house Bang & Olufsen hasn't really dabbled in the area before, but this week at IFA, it's showing something from the category that will be geared at folks looking for a premium soundbar experience, potentially to work with a premium TV B&O might sell alongside.
It's coming in the form of the Bang & Olufsen Beosound Stage, a name that sets the "stage" for what it will do, providing sound the sound for what you send its way.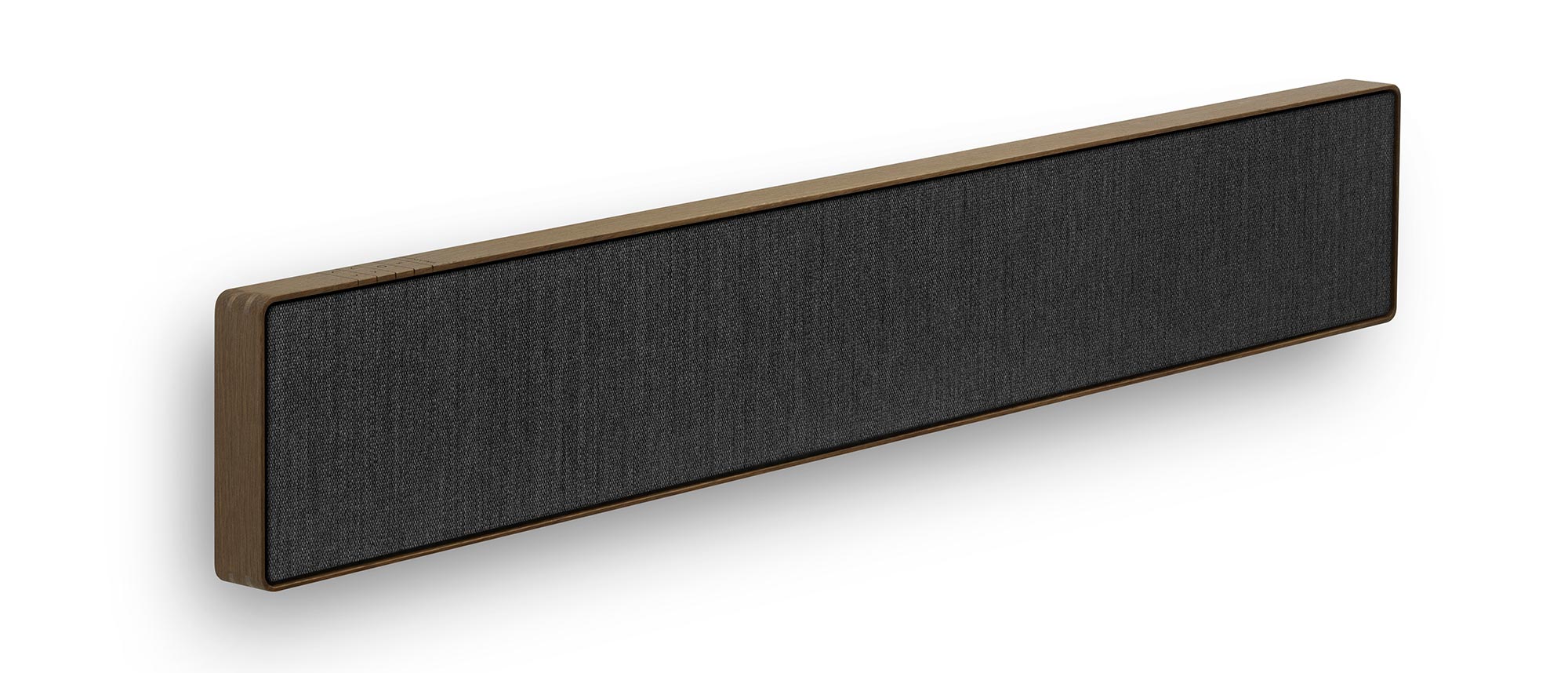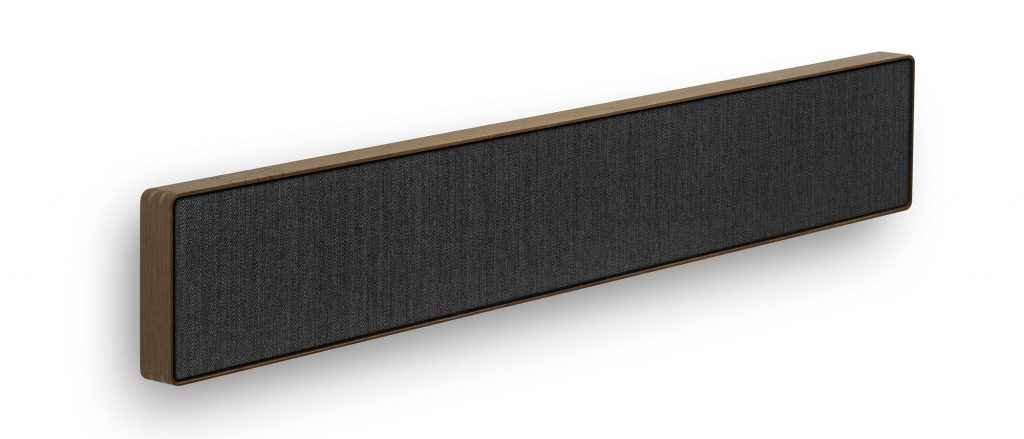 To make this happen, B&O's Beosound Stage is equipped with 11 drivers, each powered by is 50-watt amplifier, and includes four 4-inch woofers for the lower end, two 1.5-inch mid-range drivers and one 0.75-inch dome tweeter for the centre, while the left and right sides rely on one 1.5-inch mid-range and one 0.75-inch tweeter on each side. This combination creates a three channel speaker system, though the side speakers are placed at a 45 degree angle to give the sound a 3D effect, even supporting Dolby Atmos for 3D audio in supported titles.
Dolby Atmos can be found in many a 4K release, with 4K Blu-rays and 4K titles from Apple Movies often delivering the 3D Atmos sound when a support speaker is plugged in.
Beyond the hardware, there's also support for Chromecast, AirPlay 2, and Bluetooth, and there are preset modes to change the equaliser to match media or viewing times, such as music, movie, night listening, or TV.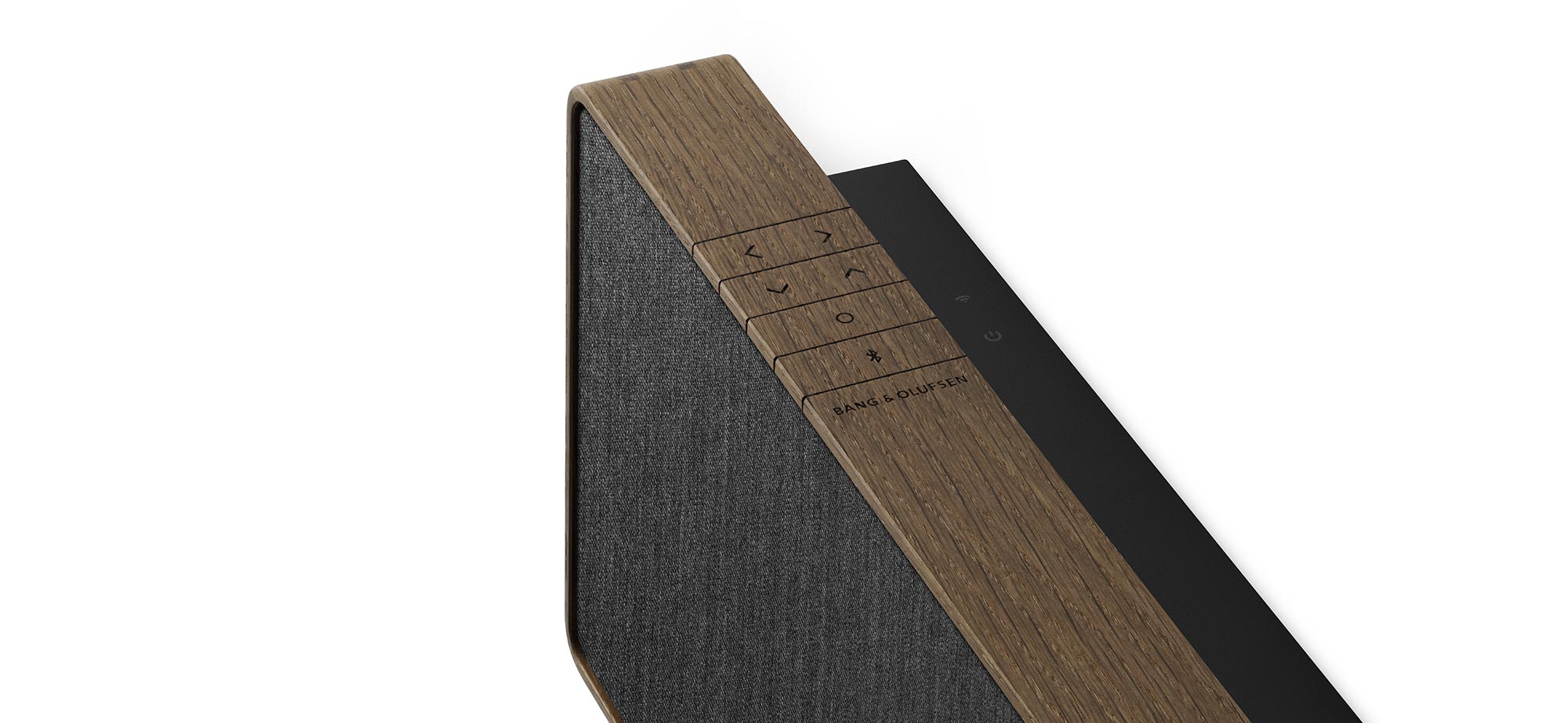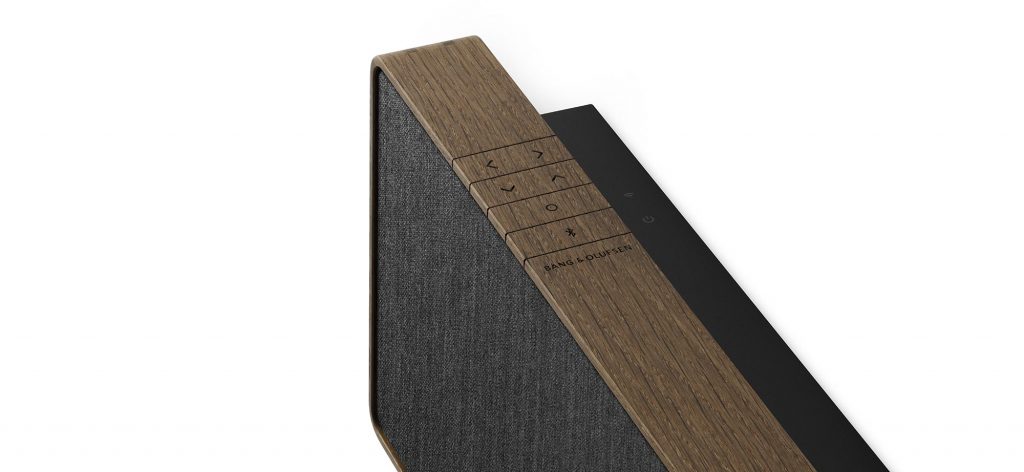 There's also the look, which is simple and focused on minimalism. Designed in collaboration with Denmark's Norm Architects, the frame of the Beosound Stage is made from either aluminium or smoked oak, and it features a sensory control panel inside that frame, helping to control the soundbar. The speaker grill is covered in fabric, which B&O says is acoustically transparent.
"We created Beosound Stage as a powerful soundbar that doesn't rely on a subwoofer or satellites to create an immersive experience," said Christoffer Østergaard Poulsen, Vice President of Product Management for Bang & Olufsen.
"The first time you hear Beosound Stage, the impact of the deep, powerful sound hits you immediately, and the simple minimalistic Scandinavian design makes it stand out like a piece of furniture," he said.
Launched for IFA, it's one product that does come with a release date and pricing for Australia, targeting a local release of November 2019, and starting from $2500 locally. That price will get you either the silver or bronze aluminium frame, while the smoked oak variation will cost $3500 when it arrives.