It's not just a new iPhone or three, as Apple unveils another gadget alongside in the form of a Series 5 Apple Watch.
The creation of the smartwatch has returned the timepiece to wrists of many people, and if you're an iPhone owner, one of the best devices you can find is Apple's Watch. It's not perfect, but it delivers notifications and health information on your wrist in an elegant form factor, and one that seems to get updates yearly.
This week, alongside the launch of the new iPhone 11 range, Apple detailed how the Apple Watch gets better in 2019, namely with the addition of a Retina screen that always stays on.
Up until this release, the Apple Watch models wouldn't show anything on the screen unless they were actively being used. It meant that if you glanced down at the Apple Watch, you more than likely would see a black screen as the watch was on standby. The moment you raise your arm to look at your Apple Watch, the accelerometer would kick in and detect you wanted to look at it, switching on the screen and showing you the time, and whatever else you wanted to use the watch for.
It meant the Apple Watch could preserve some of the battery life when the device wasn't active, even if it meant you needed to physically use the Apple Watch in order to see the time. That's very different from a standard watch, which always displays the time.
The Apple Watch Series 5 aims to provide a fix for this, using a low temperature display to provide an "always-on" display, meaning the time stays on screen at all times, changing the brightness depending on when a watch (and wrist) is active. It essentially means the customised faces with notification information can be visible at all times, but more active when you're raising the Apple Watch to use the watch in anything more than a passing glance.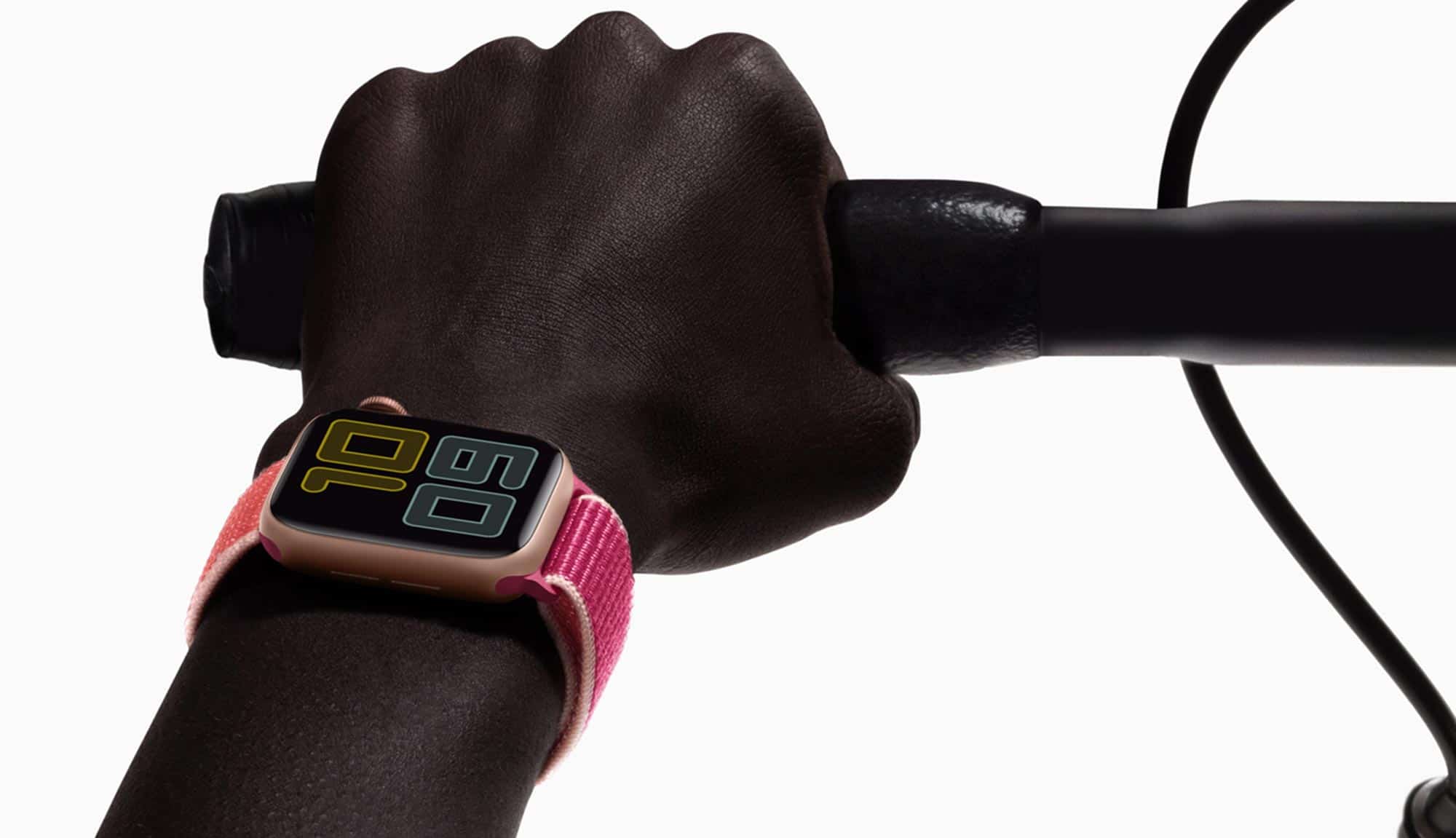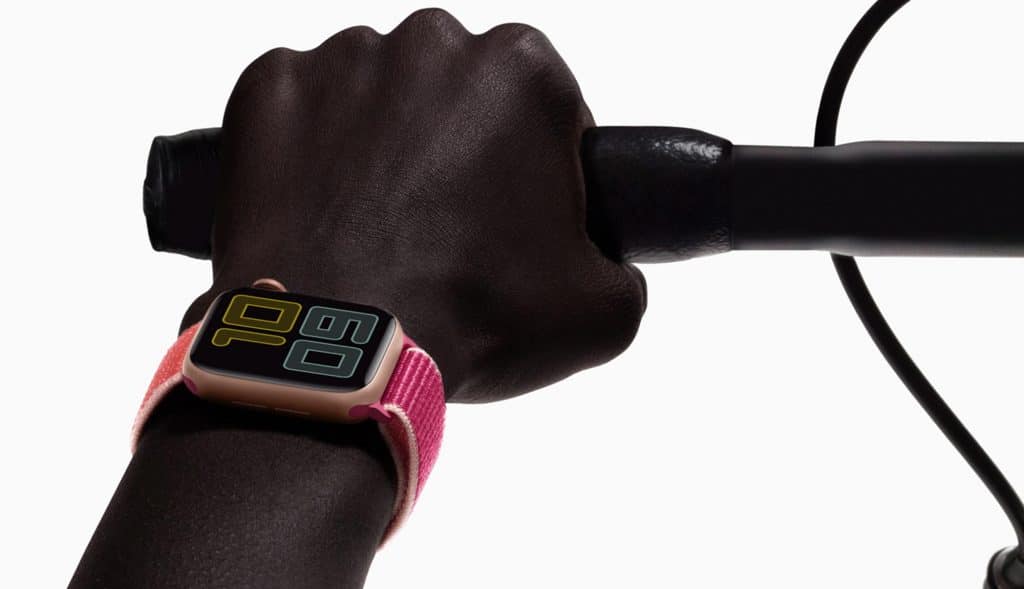 The Series 5 Apple Watch update retains the larger screen of last year's Series 4 Apple Watch update, as well as the ECG feature Australians still don't quite have access to, but this year, there's one other feature we should see: a compass.
It seems so simple, but a compass will be included in the Apple Watch, providing a way for Apple Watch Series 5 owners to see where they're going, as well as latitude, longitude, incline, and elevation. The compass feature can also be added to watch-face customisation, thanks to the addition of compass complications.
Apple Watch Series 5 models with the mobile connection also include support for international emergency services, connecting with fall detection.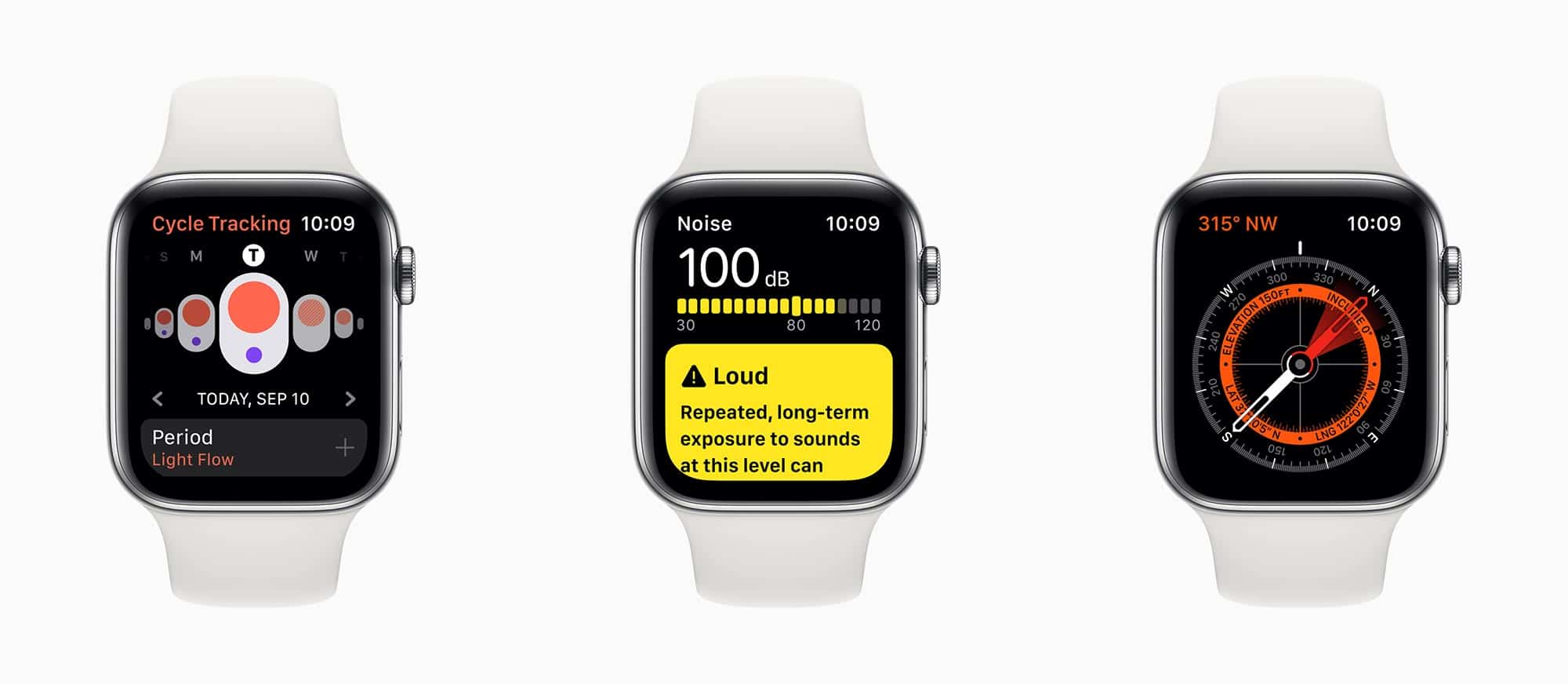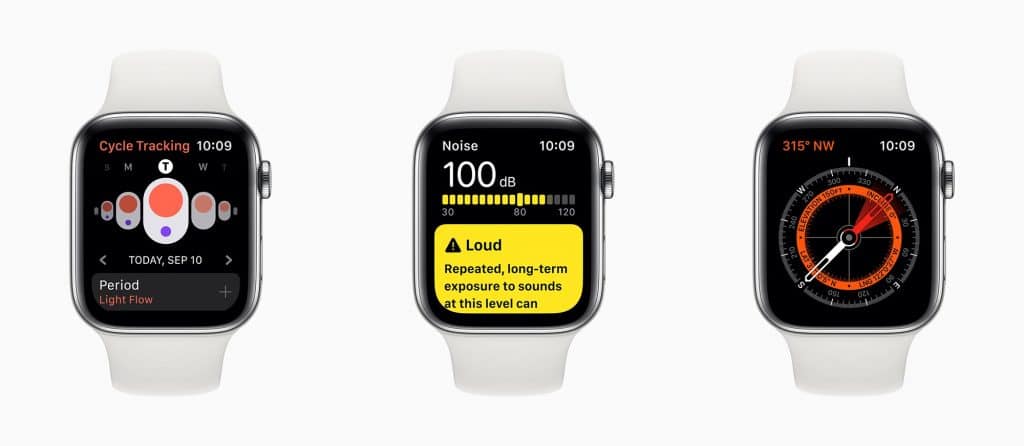 There's also watchOS 6, which will come to most of the Apple Watch models, outside of the first Apple Watch, adding support for cycle tracking for menstrual health, as well as the Noise app to track sound levels in environments to help determine whether they could negatively impact your hearing.
Outside of these changes, there's also a new high-end version of the Apple Watch made from titanium, providing either a standard titanium or a black titanium, though starting at $1259, it will be a more expensive take, found in Watch Edition of the Series 5.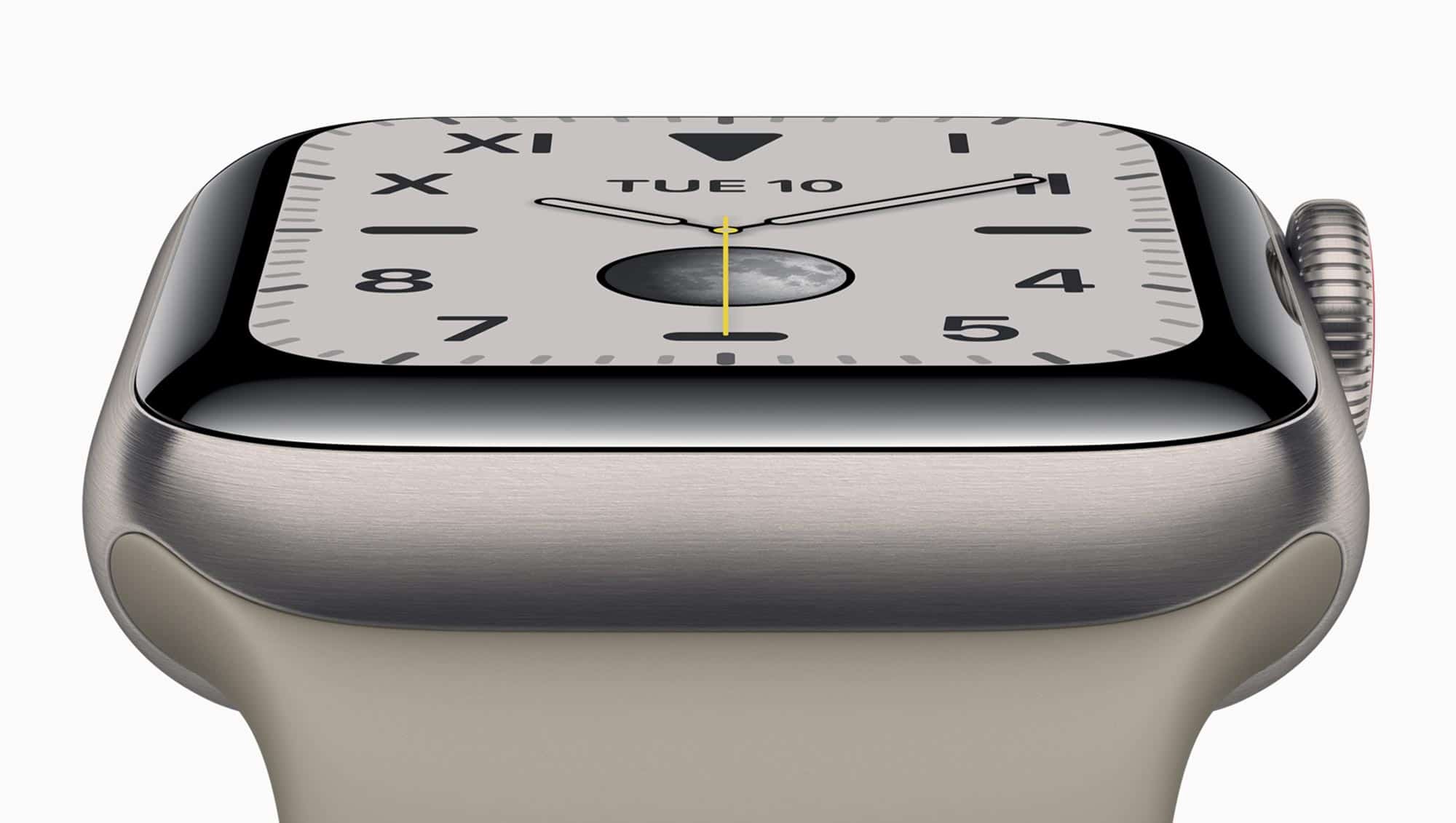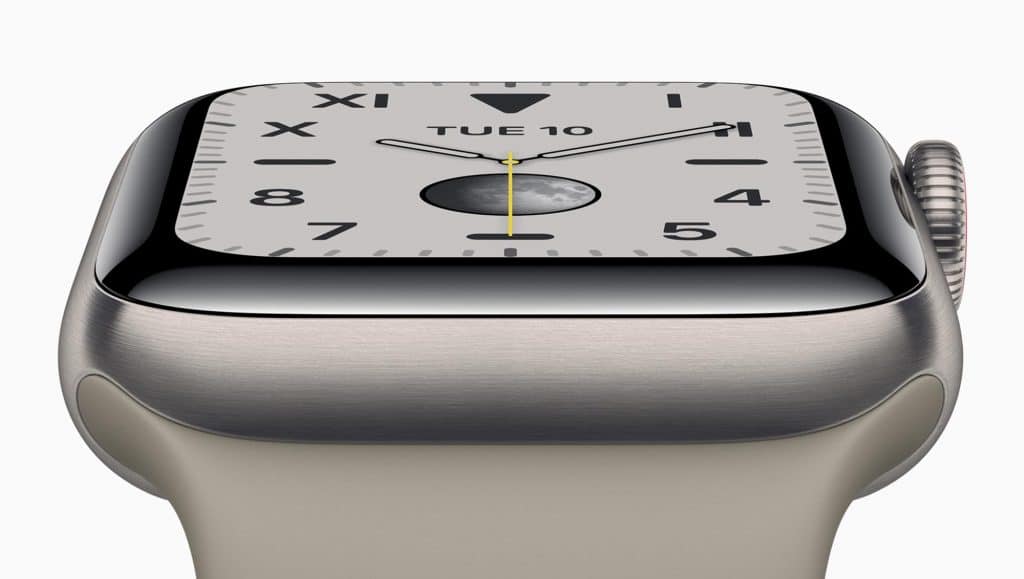 Opting for an Apple Watch that isn't made from titanium will save you a little, as the aluminium model will start from $649 (including the Nike model), while the stainless steel starts from $1099. The Hermes edition, on the other hands, costs even more, with special watch faces and a special band starting from $1999 in a stainless steel case. They'll arrive in stores from September 20.
Meanwhile, last year's Series 4 has been retired, at least for now, while the Series 3 with GPS and water resistance, features the Series 5 includes as well, will start from $319.