Proving mechanical keyboards can do more than just provide the best travel and tactile feedback for gaming, Razer has one ready for work, not just play.
They may look the same, but not every keyboard is the same. Some keyboards have good travel of the keys, and others don't. Some feel like they're made well, and still others don't.
And some sound like an old keyboard, back from the days when keyboards had the sort of clack-clack-clack sound that came across more like the evolution of the typewriter that they are, and weren't afraid of making some noise.
Those keyboard — the loud ones — are a different breed of keyboards to most, and are called mechanical keyboards because of the switches the keys use. Instead of the often rubber domes that most keyboards rely on, mechanical keyboards use switches that connect with a spring, physically pushing that key down and pressing something. It's a different type of keyboard that more or less guarantees each press is made, and there's a reason why it's a trusted technology in the gaming world: it essentially ensures the keystroke is pressed.
But mechanical keyboards have life beyond video games, and thanks to the heavier build and attention to the keystroke, they make a lot of sense in the work environment. They're often loud, sure, but they send a message: this work is important, and I want every keystroke to matter.
Sometimes they're not loud, however, and this week, Razer is bringing a special edition of one of its mechanical keyboards to the world outside games, releasing the Black Widow Lite, a keyboard that promises a different type of mechanical switch for a quieter type of typing, offering mechanical switches that last up to 80 million keystrokes.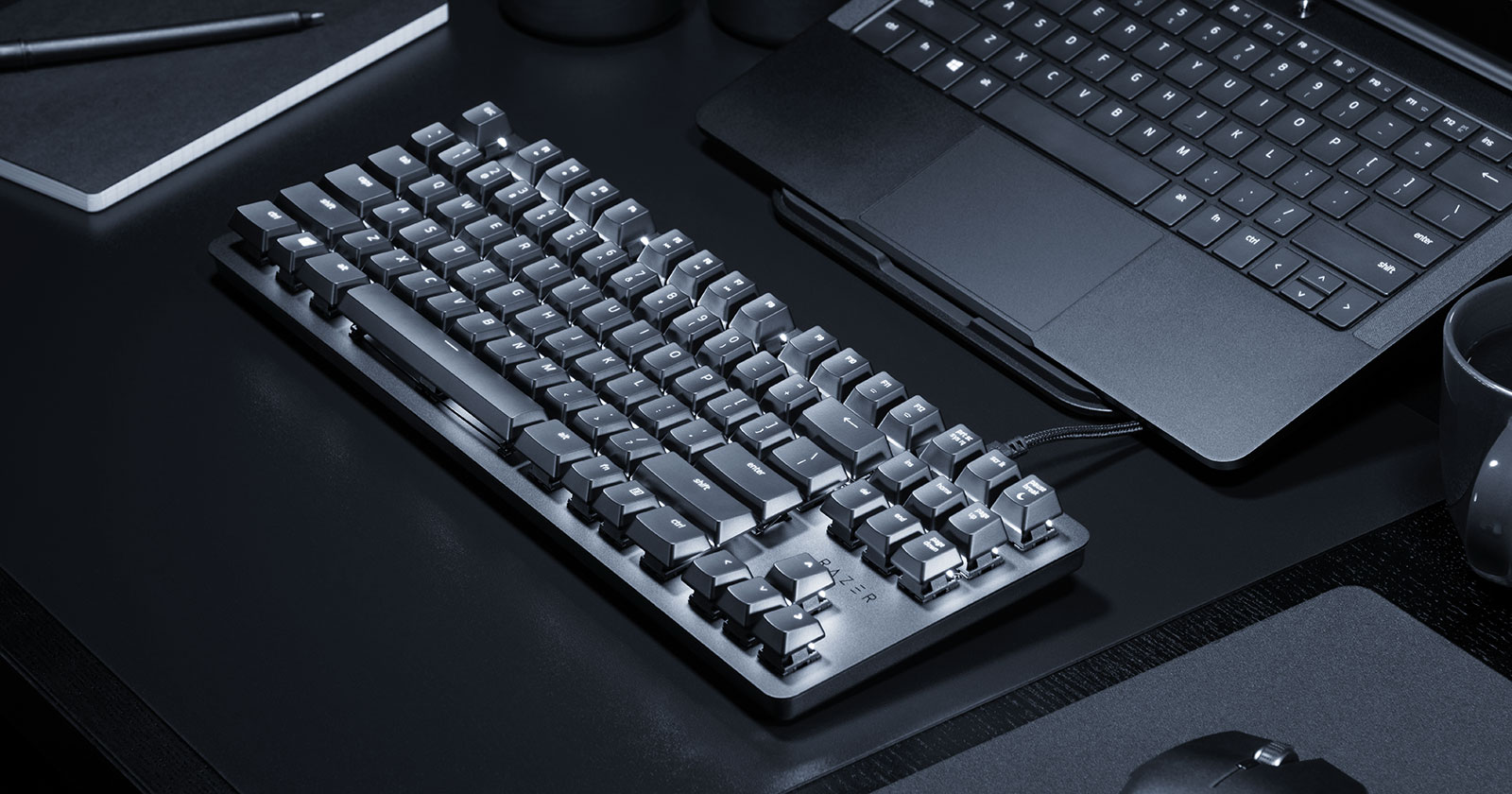 Razer's approach to pulling back on the noise of the Black Widow Lite also comes in the form of some accessories that add to the sound dampening, which may help co-workers pay less attention to the fact that your keyboard makes more noise than theirs.
Typically, this type of keyboard is designed for game, but while the Black Widow Light is designed for work, Razer says it can also work in gaming as well, including a gaming mode that will disable the Windows key.
Razer's local people did tell Pickr that Windows wasn't the only operating system you could use the Black Widow Lite, with Mac compatibility included as well.
"One third of our daily lives are spent in front of desks, so we want you to experience a keyboard that makes typing feel great," said Min-Laing Tan, CEO of Razer.
"The BlackWidow Lite keyboard was engineered to be the perfect companion for work and for play," he said.
One thing that the Razer Black Widow Lite does include that you may not expect is a cord, as this is not a cordless keyboard. There is a detachable braided cable here, but you will still need it if you want to use the keyboard at all.
You'll find Razer's Black Widow Lite online from Razer and in select stores shortly, where it will be sold for a recommended retail price of $149.95.