If your kids are naturally resistant to education and hygiene, one of the start-ups of CES has a concept that might brush you the right way.
CES was home to a lot of technology, from computers to TVs to robotic dogs (well, one anyway), but one thing you might not have expected out of the show was for a part of our regular daily hygiene that isn't always communicated well to children.
We're in an age of automation for everything, and yet teaching kids to brush their teeth properly isn't always performed accurately simply because many parents may not know the correct way.
Whether it's because they're handing their kids an electric toothbrush because it's easier or they themselves don't know that two minutes is the right amount of time to scrub and get all the gunk off their teeth, children may in fact not be getting the necessary skills they need for their teeth.
And so two Austrians and one Nigerian came together to create a cute little gadget that is basically a set of sensors you can attach to the bottom of a toothbrush to connect to a tablet or smartphone.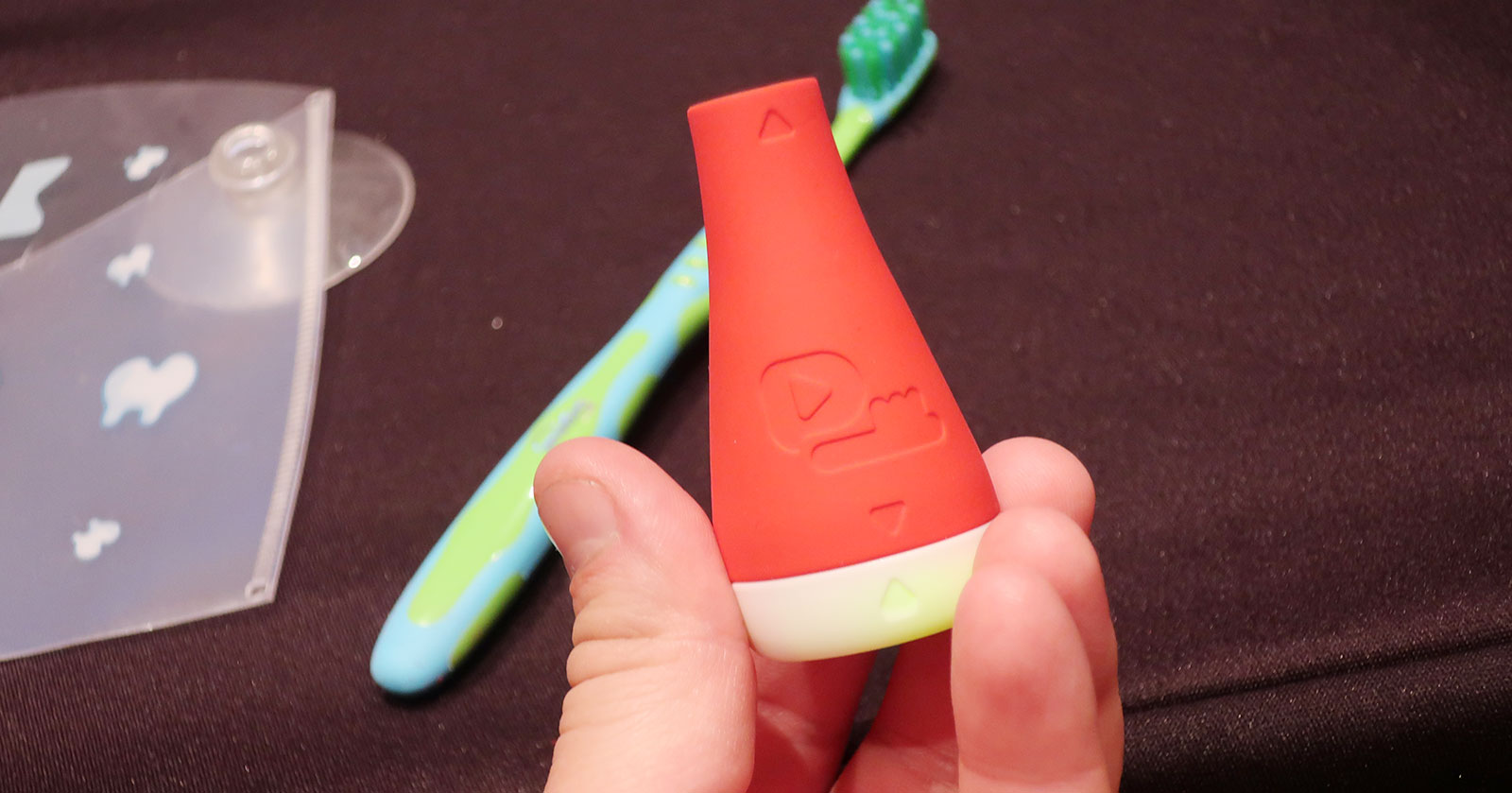 It doesn't look like much, but the little Playbrush nub (we're calling it that) is essentially a video game controller of sorts for a toothbrush, turning a manual toothbrush into a mechanism to connect to a game, built to teach kids the motions needed for proper brushing, as well as the time needed to make for a proper brushing cycle.
We spent a few minutes with the Playbrush and found it a curious concept, particularly since the sensors could track the motions necessary for brushing, while the games were cute and simple and the overall gadget was designed to also be fairly inexpensive.
In fact at around $30 USD, Playbrush's idea makes a lot of sense, with a further subscription model providing an app for parents to monitor their children's progress, while other games would be released beyond the initial two you get (because kids can get bored of the same game quite quickly).
The only catch we can find is that your kids kind of have to brush while a smartphone or tablet is out, since that's where the game actually is played, the little Playbrush nub talking to the device as they use it.
However, Playbrush appears to work with every manual toothbrush, meaning it's not as difficult to get into at all.
We're checking to find out whether Playbrush will be coming to Australian stores at all, but for now, you'll find the concept online at its website.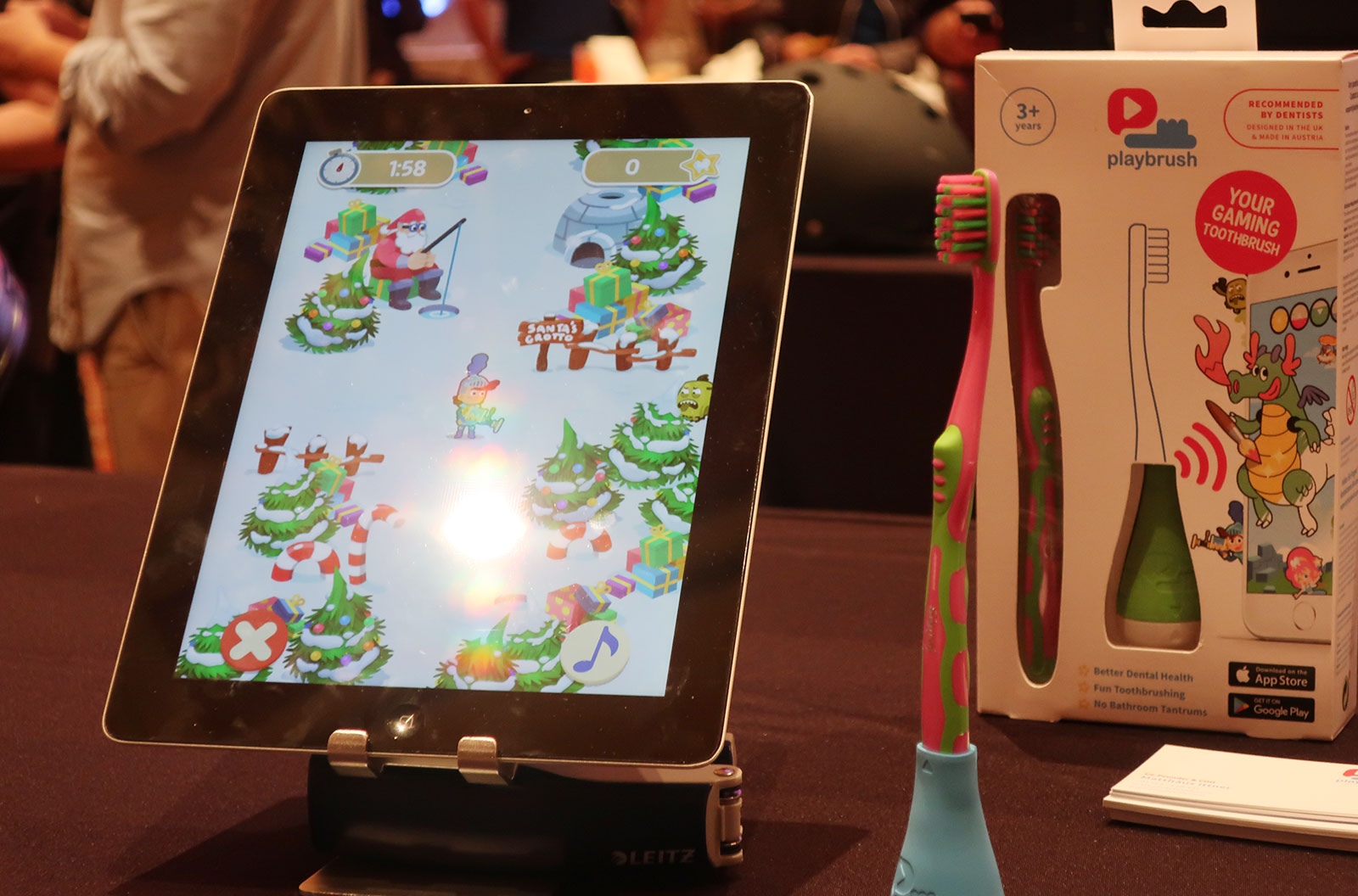 Leigh :) Stark travelled to CES in Las Vegas as a guest of Dell.