You may not think about it, but the way you brush your teeth probably isn't ideal. In fact, according to dentists, few of us are doing it right, but what if your toothbrush could communicate the right way, the way your dentist wants you to?
That's the general idea behind a new toothbrush on its way to Australia, delivering a slightly different take on the idea of brushing effectively coming up with a way to teach us how to brush based on our own out of kilter approach.
According to the experts, a study into how we brush using advanced 3D cameras not so dissimilar from the type used to make 3D films details the path and patterns we take when we're cleaning our teeth, and it may not be quite as reliable as one hopes. While we aim to brush each and every tooth, we tend to focus on one side of the mouth, and depending on which hand you're more reliant on, it will likely be the other side, brushing left if you're a right hand and right if you're a lefty, and then scrubbing like mad in the front because of that propensity to smile.
And we brush hard, apparently, well beyond the maximum of five units of pressure that we're supposed to, damaging our gums and causing bleeding, when the result may well have nothing to do with brushing as hard.
It's not just the way we brush that's being focused on, but the tool used to get us there, and with rectangular brushes used by so many people, Oral-B wants to bring people's attention to the idea that the rectangular brush — the one we all use in the beginning — is dramatically different from the circular oscillating brush dentists use.
All of these learnings have helped Oral-B to build something it believes both dentists and consumers can be proud of, resulting in the "Genius", a brush that has been built to not only brush those pearly whites better in order for them to become, well, "white", but also use tracking technologies to inform your brushing habits overall.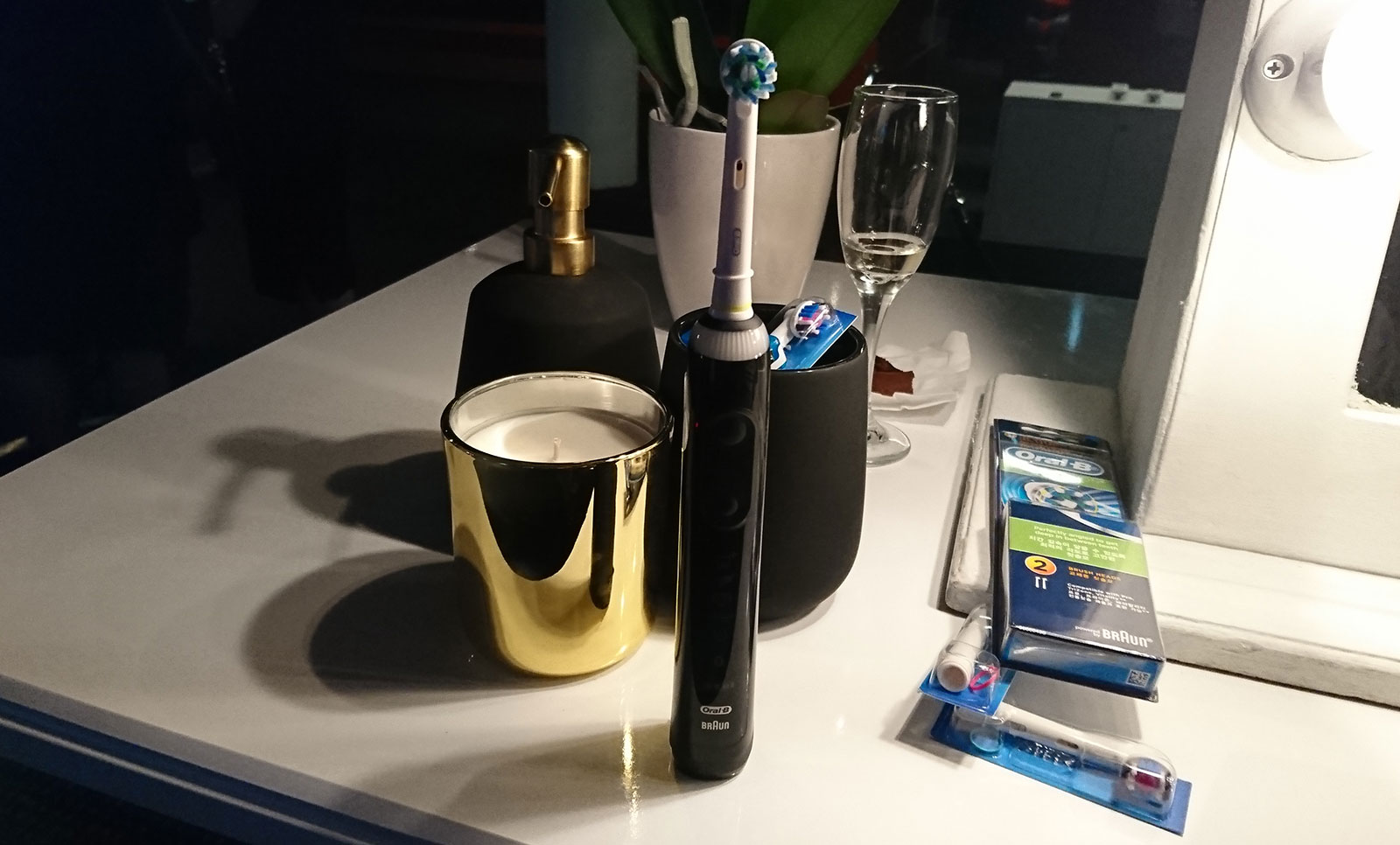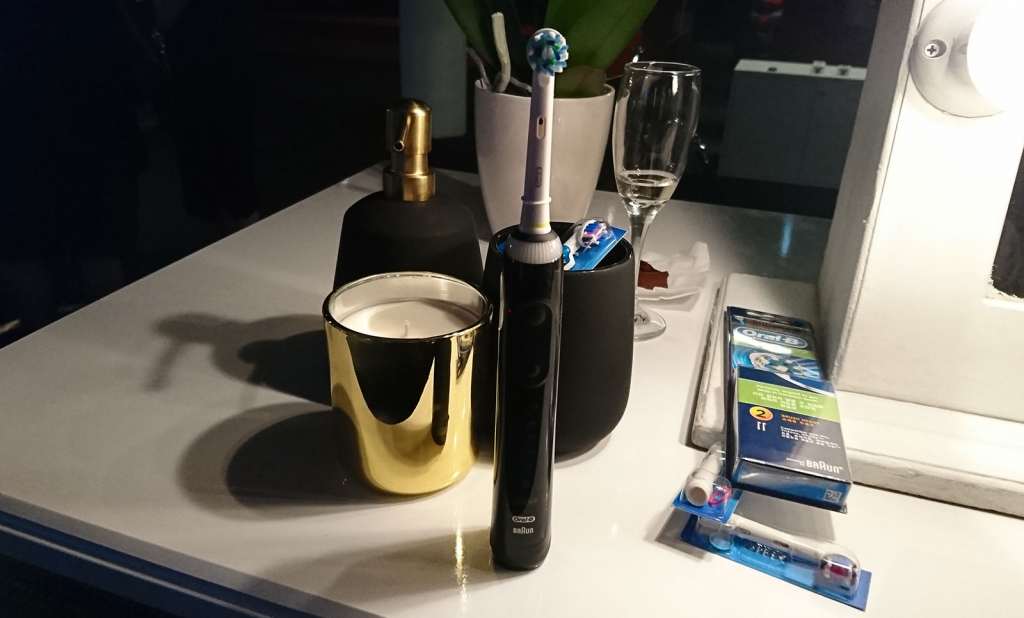 The system relies on motion sensors in the brush, with these working with the camera on your smartphone, connecting to either an iPhone or Android-based mobile by way of Bluetooth and communicating what you do while it watches.
That might sound mad, but essentially Oral-B wants you to brush while your smartphone is open and watching you, tracking your brushing habits to make sure no part of the mouth gets missed when you're doing your regular daily dental routine.
Dealing with the time and pressure is also a big part of this, because with most people brushing for under a minute and at pressure levels larger than they should be, the Oral-B Genius brush has been designed to inform both of these aspects.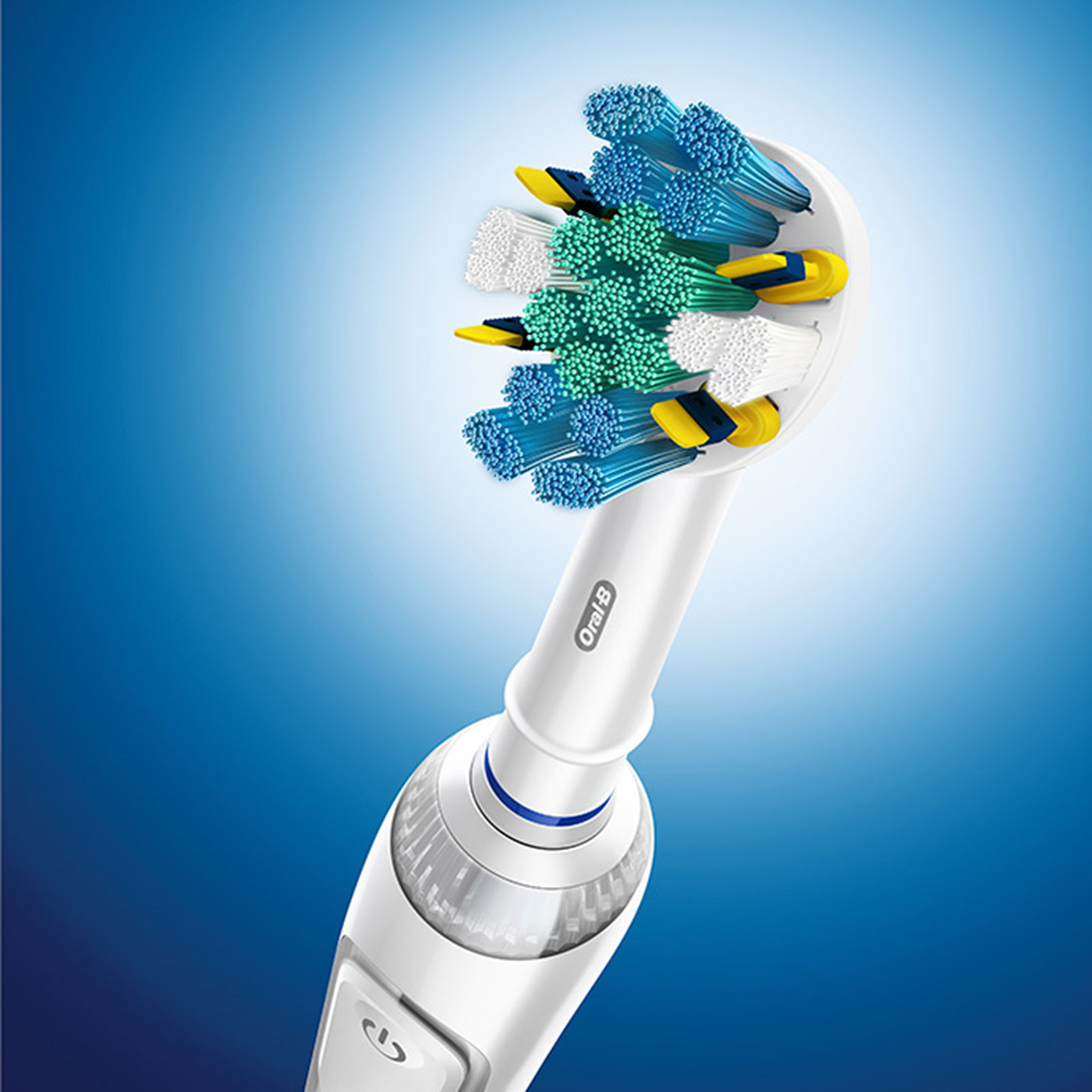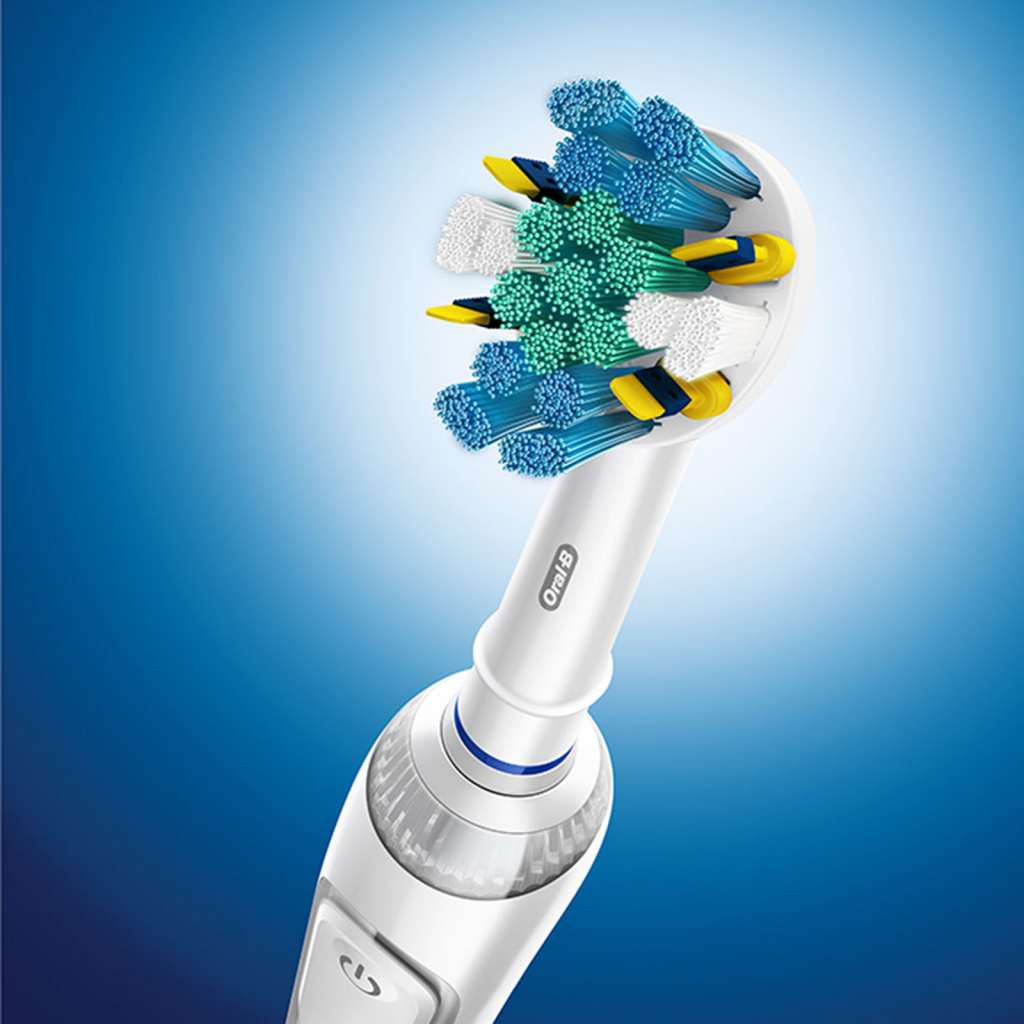 To assist with time, the brush will sort of buzz and pause every 30 seconds, similar to what other high-priced feature toothbrushes do, while the pressure warnings are handled with a sort of red light: essentially, as you push too hard — with over five Newtons of pressure — the brush lights up red around where you grip, warning you that you should ease up the strength just a little.
"We know that patients are not brushing their teeth correctly, even though they think they are; they brush too hard, do not brush for long enough, and completely miss some zones of the mouth," said Clinical Associate Professor Matthew Hopcraft, Dentist and Consultant to Oral-B.
"Over time, brushing incorrectly can result in tooth decay and even early tooth loss. This new brushing system helps us coach patients to brush properly, and improve these three main areas of brushing behaviors that affect their oral health."
According to Hopcraft, the feedback offered by the brush delivered in real time with information on the phone and buzzing on the brush helps to inform the brushing cycle, using the technology to not just get a better clean overall, but the sort of clean their dentist would approve of.
"This means patients can continue what's started in the dental clinic at home," he said, adding "a professionally guided brushing routine."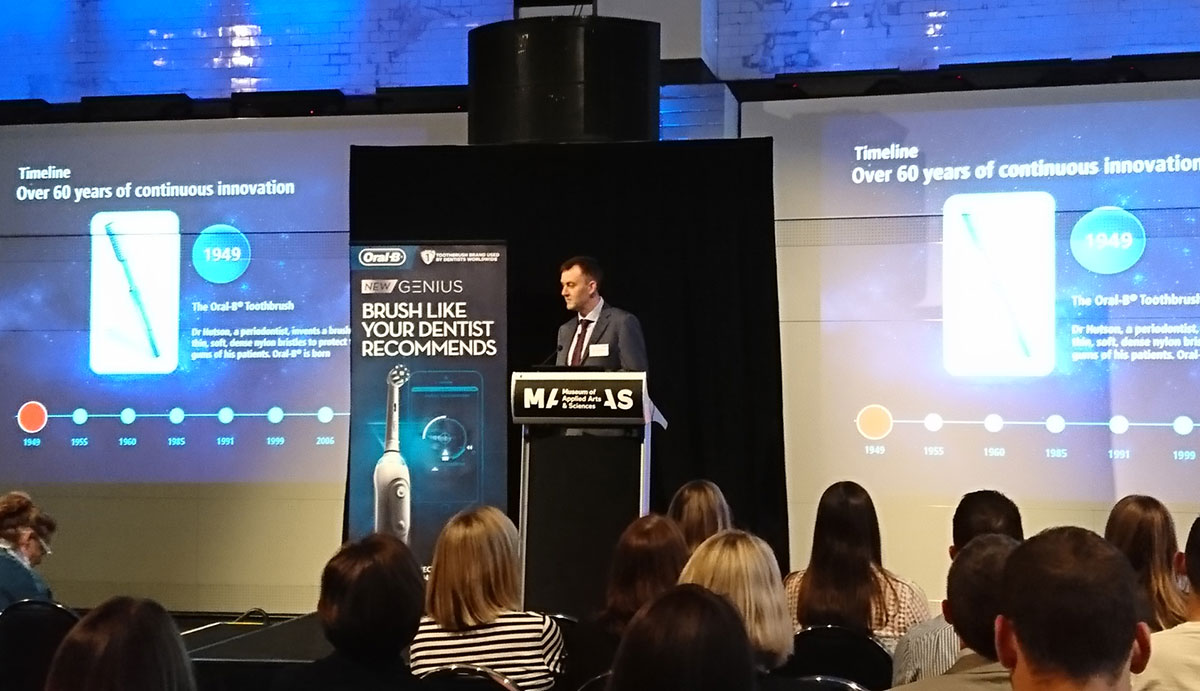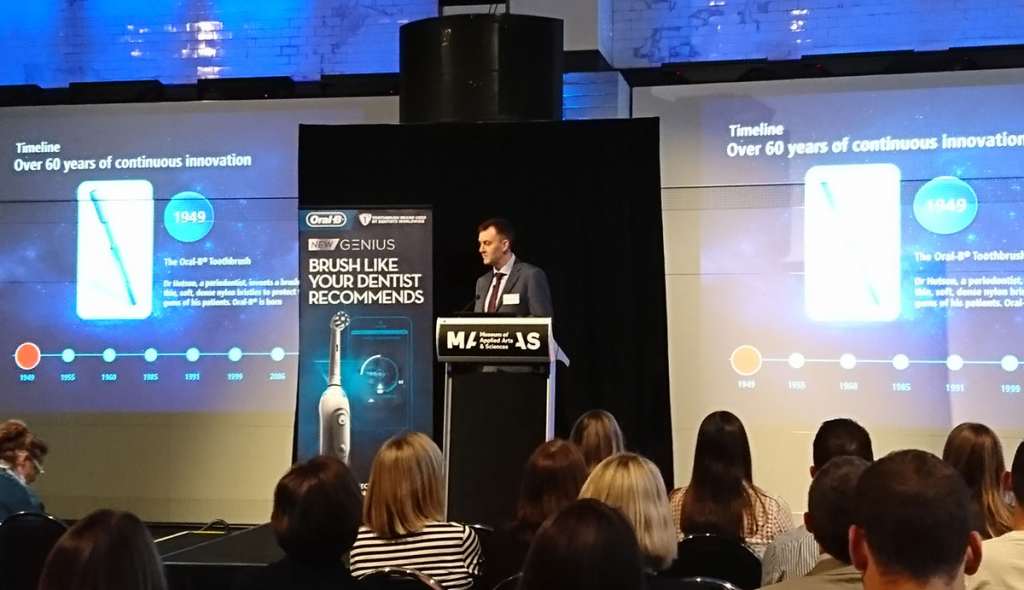 Perhaps curiously, dentists may also be able to utilise this information and help to track a patient's dental routine, informing and working out what they're doing, and even setting up a routine simply because everyone's dental situation is different.
The brush will already accommodate different brushing modes, including the regular "daily clean" mode, as well as options for deep clean, sensitive teeth, whitening, gum massage, and tongue clean, but dentists may be able to track and later on program what a patient with one of the Oral-B Genius brushes does.
Strange as it seems, getting the right brushing technique is more complicated than you might think, and since we've all been taught to brush using the rectangular brush using the basic scrubbing technique — with the more complicated "Bass Technique" often seen as so complicated that it's not even referred to any more — getting a phone and app to help inform how we brush makes a lot of sense.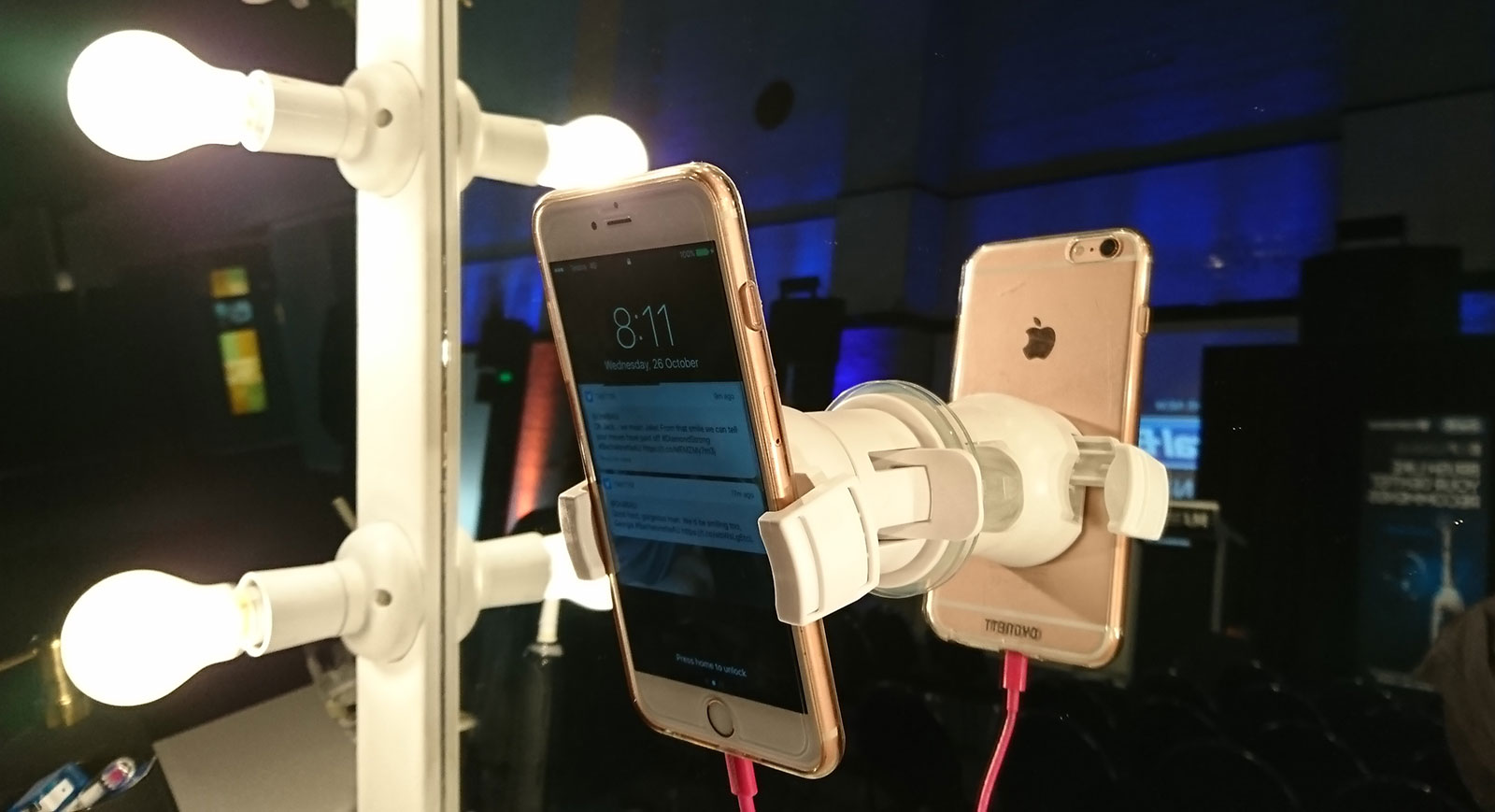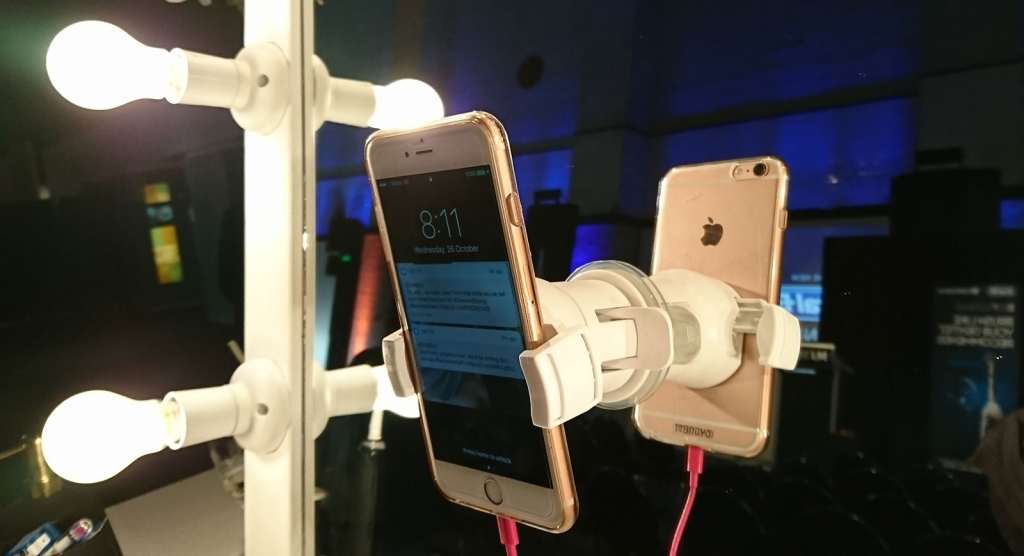 Of course, you get your phone doing this, you'll need to be looking at your phone, which is why in a rather interesting piece of packaging, you'll find a phone holder thrown in the package.
Much like a car kit comes with a phone holder, so too does the Oral-B toothbrush, which should hold most phones sized from 4.5 inches all the way up to a good 6 inch screen, and will let you slot your phone in right before the brush and then take it out when you're good to go.
With the app running, you can not only monitor your brush cycle — which is really the main point — but also customise the light at the top of the handle, shifting through a good 12 colours of the rainbow except for red as that is there as priority to tell you when you are brushing just too hard.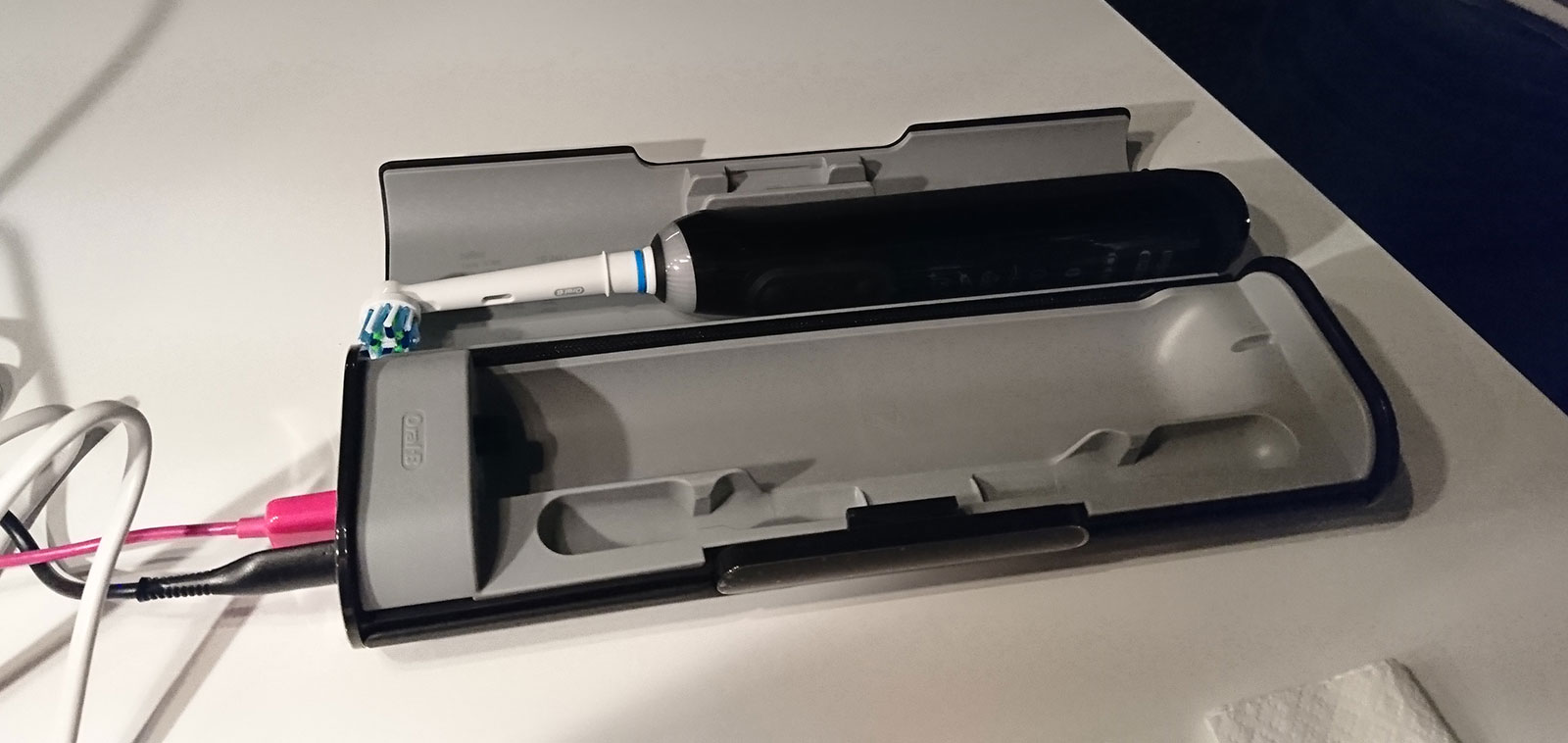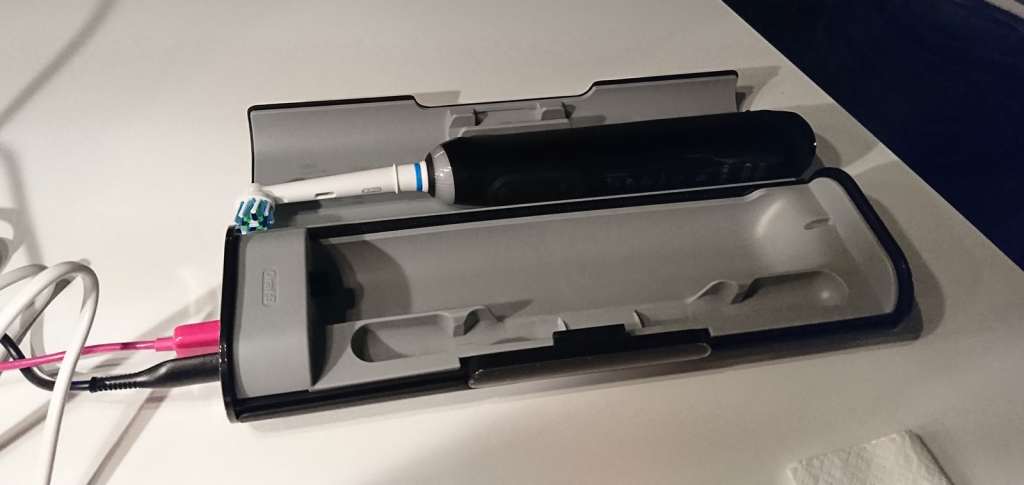 And finally, perhaps the one thing Oral-B has needed for ages has also arrived: a travel case you can charge toothbrush in.
That'll be sure to make the frequent travellers happy, as will the fact that there's even a slot inside the case to rest your smartphone in, because tracking doesn't stop even when you're on holiday.
Hey, you can even charge your phone from the toothbrush case, with a USB port built in. How's that for smartphone friendly?
As for price, it needs to be said that the Oral-B Genius isn't a remarkably inexpensive toothbrush, and is definitely not like the two-buck manual toothbrush you probably rely on regularly, or even the $50 electric toothbrush you got on sale the other week.
In fact carrying a recommended retail price of $369, the Oral-B Genius (or "Oral-B Genius 9000" if we want to be technical) is among the most expensive toothbrushes you'll find, arriving with a box big enough to denote its importance. Given what it does, we're not surprised, and we're brushing hard– sorry, at the right pressure level to get you a review ASAP.
For now, if you're keen to see the errors of your way, you'll find the Oral-B Genius exclusively at The Shaver Shop this month until the end of the year, with the toothbrush arriving in more shops from January 2017.