Some devices have a special feature that makes them stand out. That might be the "X-factor", but for Panasonic's second-gen advanced pocket camera, it's more of an LX-factor.
There are a heap of areas that convergence in smartphones has changed, from media players to pocket radios to tablets. We rely on these super impressive big smartphones even more than we once did, and the are our connection to the world, allowing us to connect where ever we go.
Cameras are an obvious area that have been directly affected though, and now most of us carry the camera our phones arrive with. It's no wonder that smartphone makers have made smartphone cameras one of the main battlegrounds that their devices compete on, vying for attention with the best possible device.
In fact, few have a great reason to rely on a dedicated compact camera the way they once did, unless of course it stands out with a special feature. It could be a super long lens or durability for underwater use, but they generally have to have something that stands out as a reason to take that camera places.
Over at Panasonic, one of those focuses is on bundling the high-end features it normally throws into its powerful mirrorless cameras, and trickling it into a smaller body that you can pocket and take around with you. That was the focus on its Lumix LX100 when it was announced around four years ago, and now it's time for an upgrade.
Understandably, the new model is called the Panasonic Lumix LX100 II, and it offers a fairly solid assortment of changes.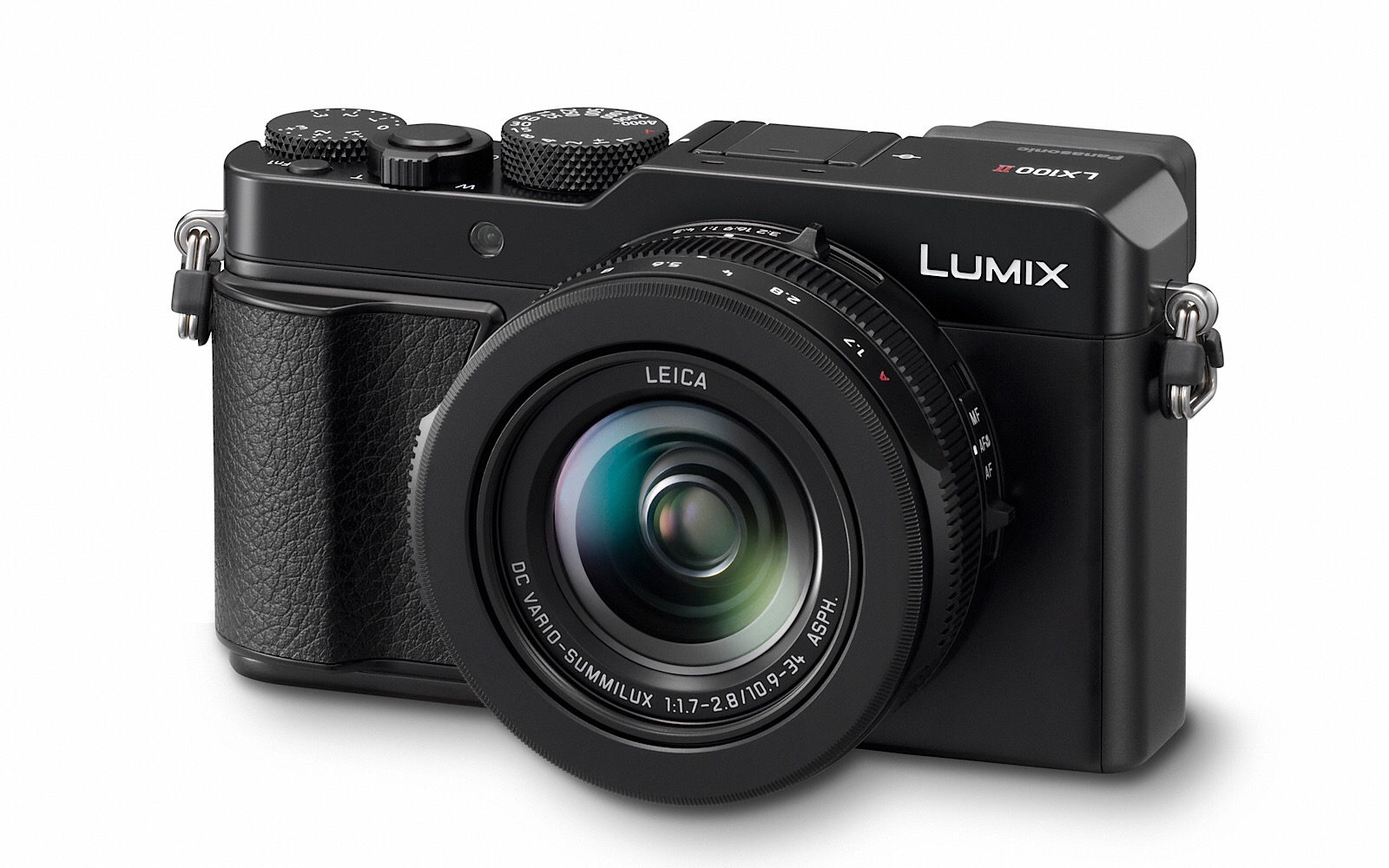 For starters, there's a new 21 megapixel 4/3 inch sensor designed to capture images in 17 megapixels. That might seem like a bit of a compromise, but the reality is that this sensor is built to be multi-aspect, which means it can change formats from rectangles to squares and not crop out too much resolution, essentially reformatting the size for the sensor, not for the image crop.
That means if you decide to switch the sensor to capture in Instagram's square style or film's 16:9 widescreen, you won't be compromised necessarily with a lower quality, getting the best result that the sensor can manage to suit what you happen to be capturing at the time.
Panasonic has paired that technology up with what is rwquivalent to a 24 to 75mm lens, capturing at a low-light friendly F1.7 to F2.8 through the barrel (F1.7 for 24mm, F2.8 for 75mm), and there's also 4K video support in the small body as well.
That 4K mode also features a 4K photo mode that can grab 30 frames before and after the shitter is released, meaning you'll get 8 megapixel photos of something you might think you've missed if captured in the 4K photo mode. Think of it as your the photographer's assistant for telling you what you missed, ideal for sports photography.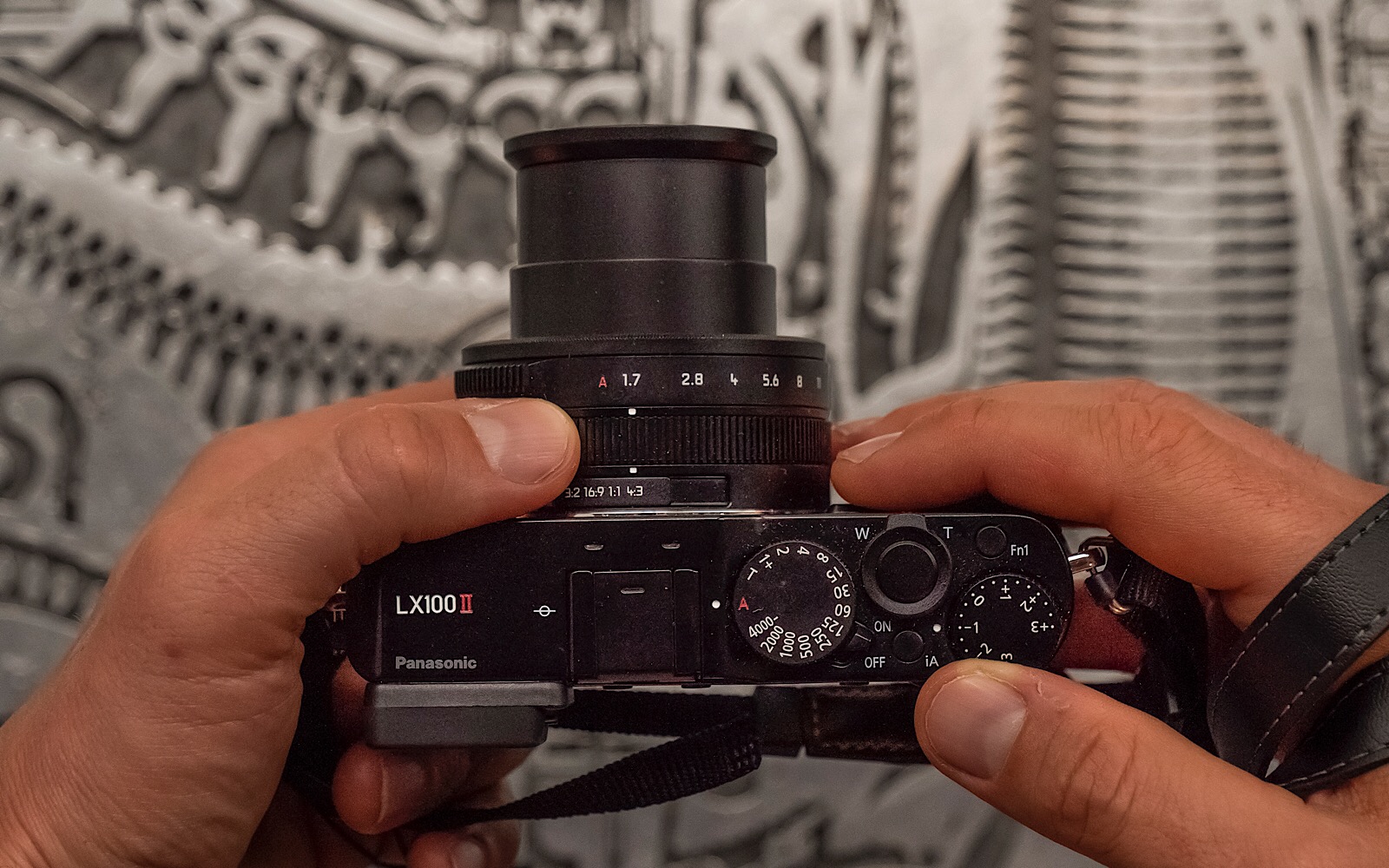 There's also some other bits and pieces that aim to win over folks keen on keeping a versatile camera on them at all times, such as RAW support, ten programmable buttons (five physical, five on the touchscreen), both a live viewfinder and a touchscreen, USB charging, bracketing, fast shutter speeds as high as 1/4000 on a mechanical shutter and 1/16000 on electronic, and Bluetooth and WiFi support for sharing the photos back to a phone or tablet.
"The LX100 developed a cult following among enthusiasts, and now the LX100 II rewards our fans by delivering their most requested upgrades," said Scott Mellish, Product Marketing Manager for Imaging at Panasonic.
Pricing for the Panasonic's Lumix LX100 II will see it hit Australian photographic specialists and electronics stores for $1399 when it lands in October.