What does an extra $200 buy you on a perfectly good laptop-tablet hybrid? Apparently a 4G connection. BYO SIM.
Microsoft's Surface Pro has been commended for what it provides, delivering a portable touchscreen experience with a decent battery and performance, even if it doesn't get the keyboard and mouse for free.
In fact, last year when we reviewed it, we argued that it offered a solid build and design, a better hinge, and that while it was expensive, it was a great machine made for today.
One thing it didn't have, however, was 4G LTE, and while we're not sure it's necessarily needed, it is now one of the features you can add.
This week, Microsoft has released a 4G version of the Microsoft Surface Pro, arriving to one variant sitting in the middle of the line-up.
The Intel Core i5 version with 256GB storage and 8GB RAM now has an option for a SIM card with a 4G LTE modem inside, allowing you to get online any time provided you have a SIM and a data plan ready to go.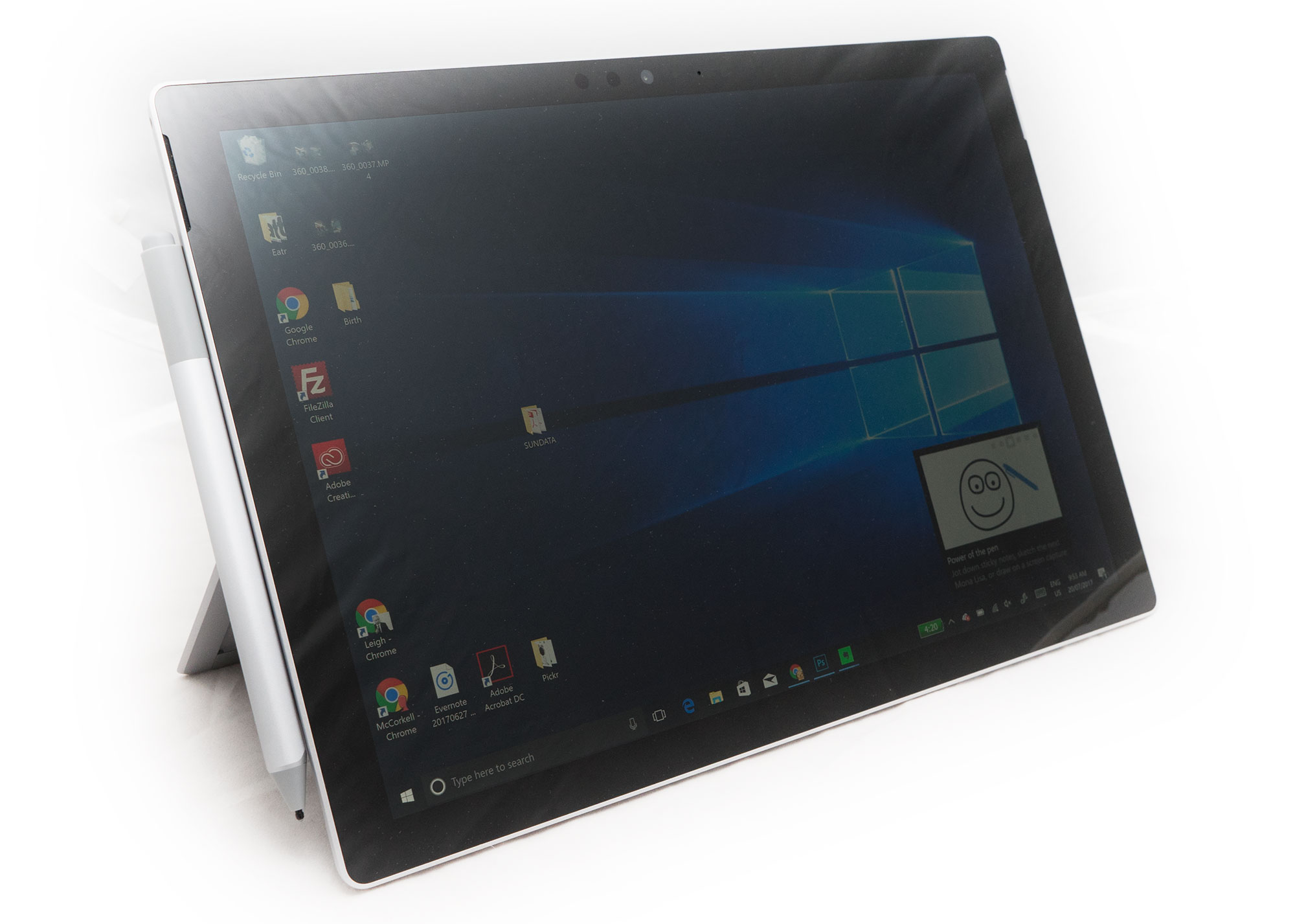 The release in Australia is strictly for that version, though, because while you can find an Intel Core i7 version of the Surface Pro with 8GB RAM and 16GB RAM, as well as more solid-state storage, none of these will support the LTE capability.
These days, 4G inclusion in laptops is a little unusual, especially as both Android and iOS support mobile hotspot modes, turning your phone into a 4G modem for something like a laptop or a tablet, and lessening the need for a dedicated SIM in a laptop.
But if this is the exact feature you felt your Surface Pro needed, you'll find this in stores, with the feature adding a good $200 to the cost of a Surface Pro, hitting $2199.