LG's new play for the mid-range comes with a stylus aimed at grabbing potential Note buyers keen to save a buck or two.
It's pretty clear that the Samsung Galaxy Note 9 is the phone to get if you need all the P's of phone perfection — performance, power, and a pen — but it also comes with a fourth: a hefty price, charging well over a grand for the privilege.
That's a lot of money for a phone if all you want is the pen to jot things down, and something most phones aren't equipped for. Sure, they have a touchscreen, and all touchscreens can take those rubber-tipped broad pens that emulate your finger, but it's not the same. A stylus should give you more finite control, and one that lets you take notes, do little scribbles, and replace that notepad and shopping list you've been carrying for way too long.
Fortunately if a pen is all you're after for your phone, LG has a mobile for a little more than mid-range coming shortly, rocking up in th LG Q Stylus, which the name kind of gives everything away with: it's part of LG's mid-range "Q" series, and it comes with a Stylus.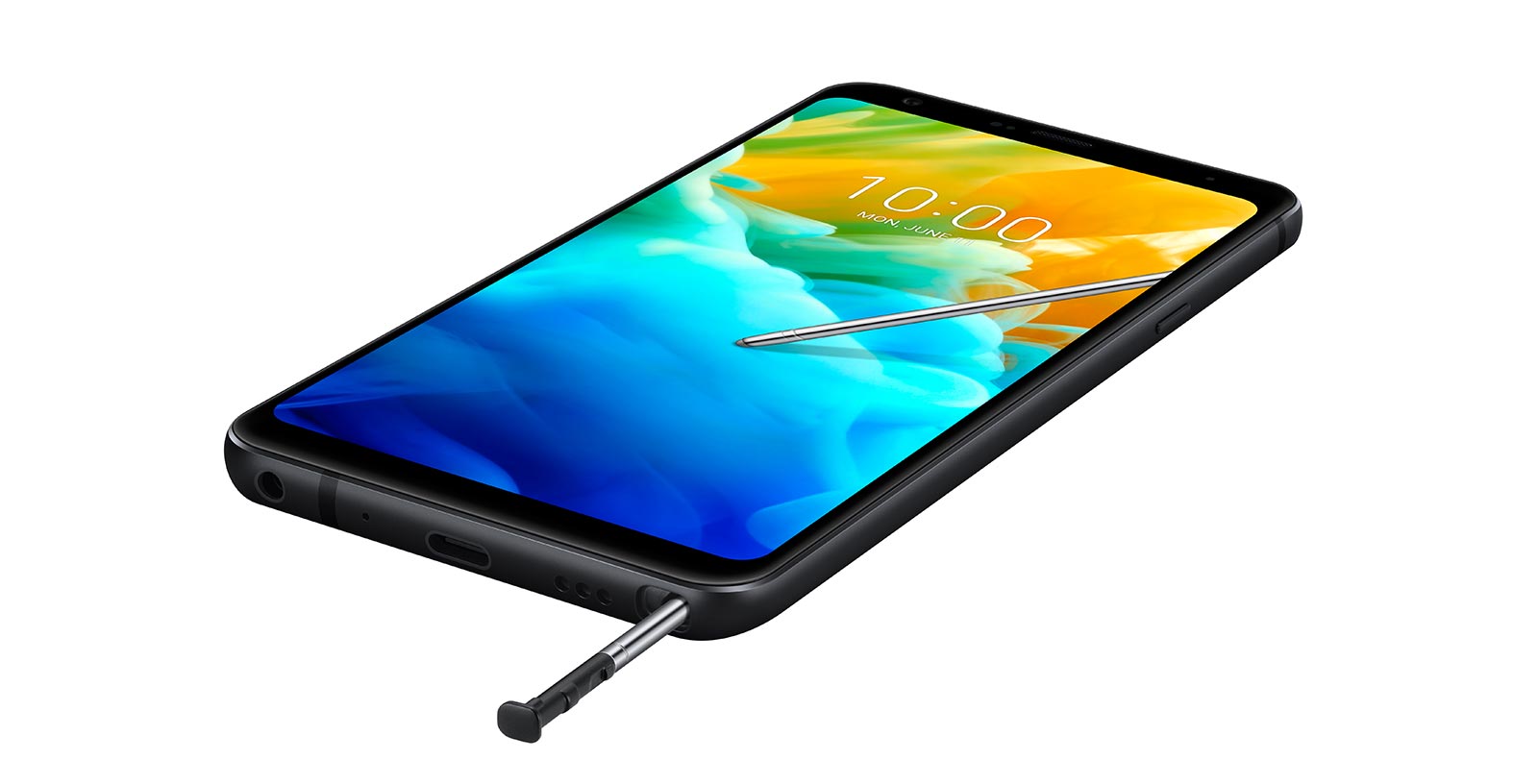 It's nice when names aren't overly complicated, and this phone appears to be going for that, arriving with a pen for taking notes whether the screen is on or off, and on a 6.2 inch screen, delivering a 2160×1080 tall resolution, but only showing 389 pixels per inch, not quite the amazing res its G7 sibling can handle.
That tells us it's definitely in the mid-range, as does the chip, which is an eight-core MediaTek MT6750, and not exactly a super-strong performing one. LG uses this same chip on the Q7, so it's no surprise to see it here on the Q Stylus, and we've previously reviewed it on the Oppo F1s where we found it wasn't exactly the fastest thing around, but should be acceptable for a mid-range phone.
LG is pairing it with 3GB RAM and 32GB storage, as well as all the usual bits and pieces — Bluetooth, WiFi, and 4G Internet — though it's also nice that LG has gone with USB Type C with fast charging, as well as IP68 water resistance and a rear fingerprint sensor that also doubles as a selfie camera button.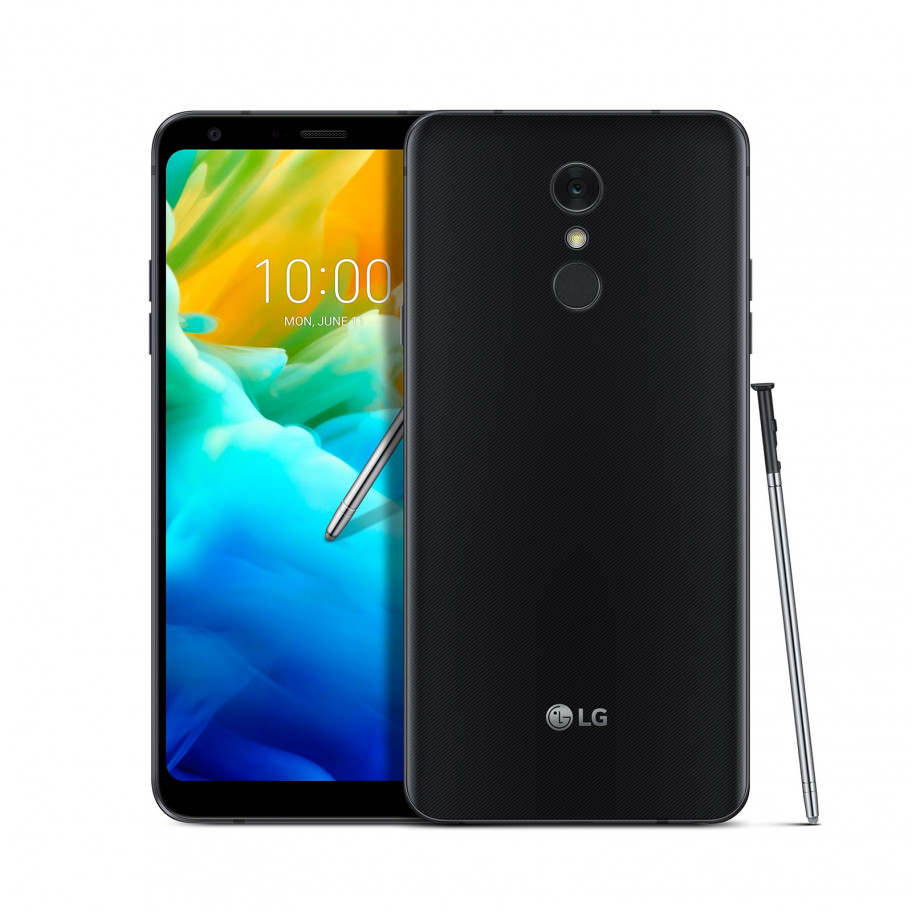 Mostly, though, the focus is on the pen and what it can do, taking a page out of Samsung's book and letting you create animated GIFs with the Q Stylus, something helped by a 16 megapixel camera on the back and an 8 megapixel camera on the front. There's even a bit more in the audio world, with DTS' virtualised 7.1 surround sound when used with headphones.
"We're always looking to expand our smartphone offering, particularly in the mid-range category," said LG Australia's Bruce Leigh.
"What we love about the LG Q Stylus is that it is packed full of some of the premium audio features previously found in our flagship smartphones with further functionality beyond the typical keyboard."
While the stylus is indeed an attractive inclusion, the chip gives us pause, as does the 32GB storage, something that is becoming a little less impressive above the $600 price point.
Comparatively, both Huawei's Nova 3i and Oppo's R15 offer 128GB storage for similar price points, each with more recent hardware. While there's a recent version of Android here alongside a stylus, 32GB for a $649 price point isn't quite as good as it once was.
However, you can always make that judgement for yourself, with the LG Q Stylus available unlocked at Harvey Norman for a recommended retail price of $649.