"LG" may as well stand for "Luxury Goods" based on its expected new kitchen arrivals.
A new type of kitchen is emerging ahead of IFA, and it's a little different from your regular kitchen. While we all want a new fridge, a new oven, and a whole bunch of new appliances, the idea of "new" for the sake of it being new isn't necessarily what every brand is going for.
In fact, with LG's announcements over at the European consumer technology show, the focus is on making kitchen technology a little better in different areas, focusing on more than just a place to store your food.
While the fridge is one thing it will have, it's a new variation on the bottom-freezer fridge, including a feature that may just highlight how lazy we've all become, with an automatic lift that raises the drawer to it's easier to access what's inside.
That's part of LG's "Signature" range, but perhaps more interesting is what's coming with LG's focus on the cellar, launching an electric wine cooler that not only features the automatic lift feature — because why would you want to lean down to pick up the perfect vintage — but also uses voice recognition to let you open the door or switch on the light inside only when you need to, saving the wine from seeing sunlight.
One other product is being added to LG's Signature collection, and that's a clothes dryer, with this one able to detect up to 10kg of laundry to be dried and automatically adjust its settings to match.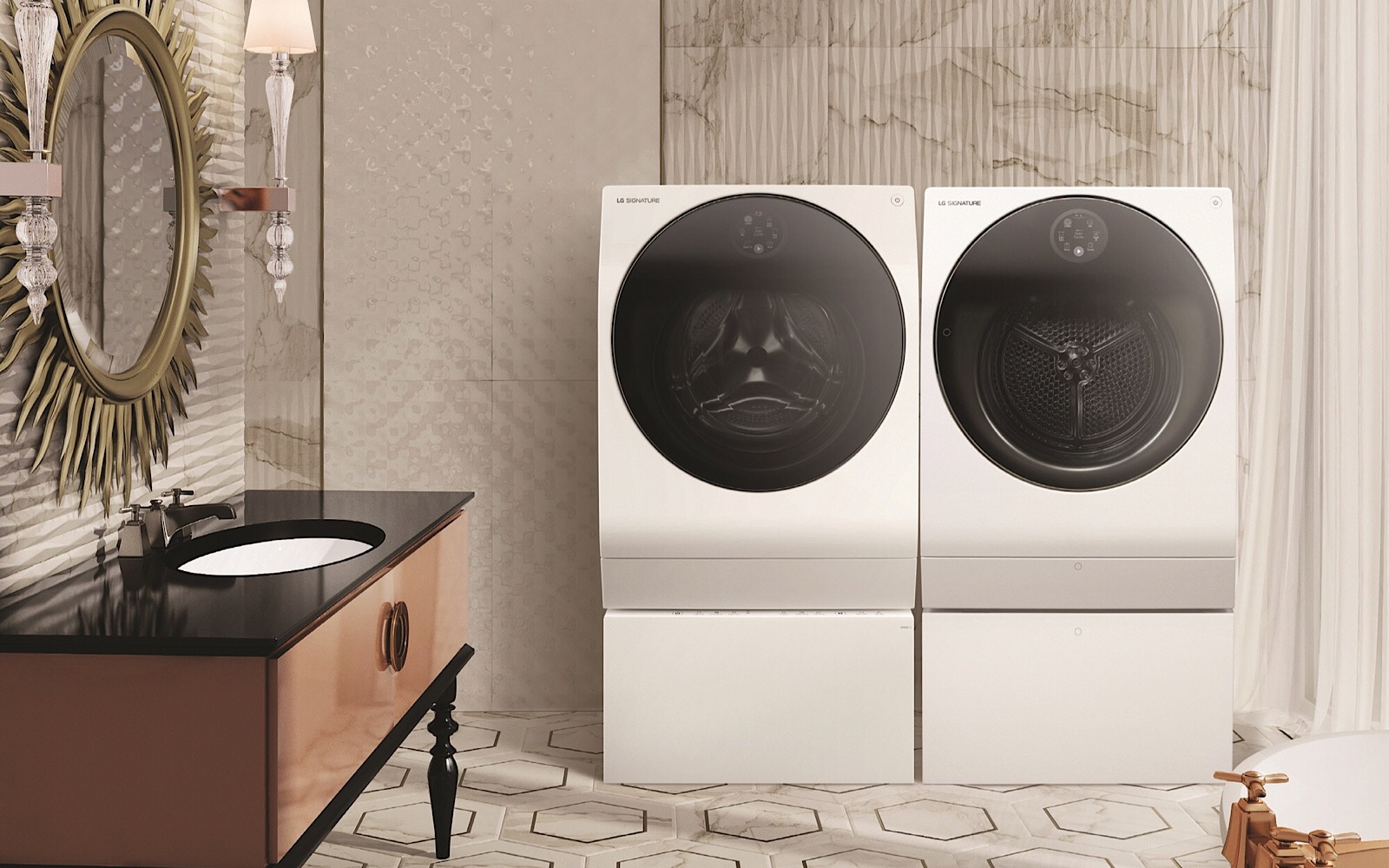 In many ways, it seems like LG's focus for appliances is on luxurious convenience, though you shouldn't expect these to be cheap.
While LG Australia doesn't have prices for these new Signature models, current pricing sees the LG Signature fridge at around the $10K mark while the Signature OLED Wallpaper TV sits closer to $20K, so don't expect these to be much more affordable.
Then again, given LG is going for a premium look and feel with more unusual features, we suspect you probably expected that. You can probably also expect a release in October or November, too, though we'll let you know if or when that changes.