While the week of sound news may have gone to Amazon's Alexa, Google isn't being forgotten about, as JBL reveals a speaker made for Google.
If you've paid attention to speaker news in the past week, there's a good chance you've seen the name "Alexa" attached to it. The name for Amazon's virtual assistant, Alexa is there to answer your queries, control your music, and even tell smart devices in your home what to do when you call those commands out.
But she's not the only assistant available to you, and the week can't end without another one popping up, as JBL gains a helping hand from Google's Assistant.
Yes, it's another smart speaker, and the new one is from JBL, a company that is connected with both Samsung and Harman now that Samsung owns Harman. JBL is still technically separate, however, so that makes this JBL more like the JBL of old, and developed for sound first.
It's called the Link 300, and it's a large speaker with an 89mm woofer and a 20mm twitter, made to make a big impact in your sound, and even support more than just what Spotify and Google Play Music pump out as well.
JBL being an audio company by heritage has made the Link 300 built for room filling sound that supports FLAC if you need it, and while it lacks water resistance, its 1.7 kilogram weight makes it a big speaker for use in a place where you don't plan to move it, because speakers that weight close to two kilograms are rarely a sort of moveable object.
However, big sound is only one part of the package, and while it has a Chromecast built in for multiroom playback, it also sports Google Assistant through Google Home, making it a Google-based smart speaker.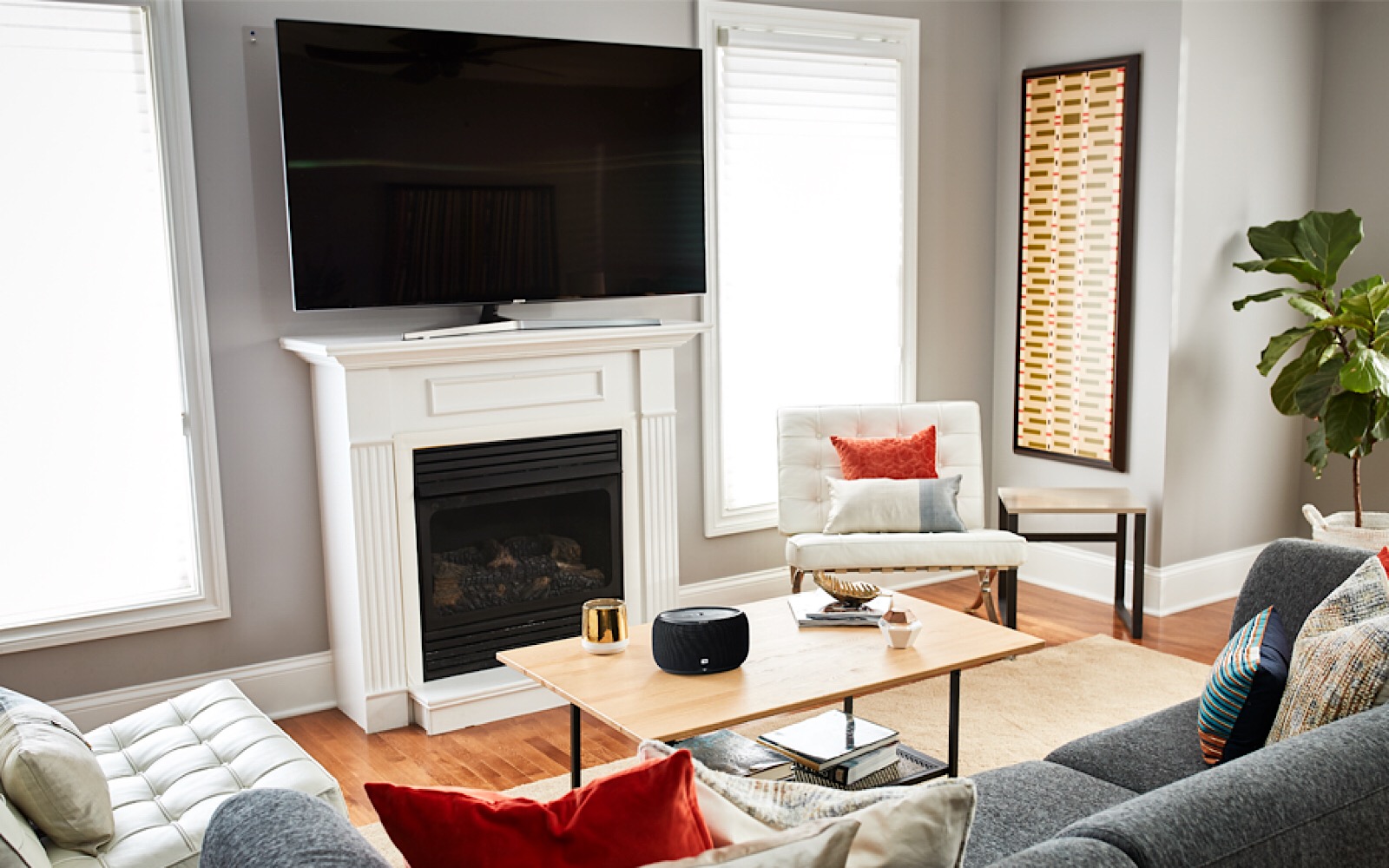 "We are thrilled to pair JBL's incredible legacy of award winning sound with our growing line-up of voice-controlled speakers," said Harman's Michael Mauser.
"JBL Link is a first-class wireless smart speaker that allows consumers to entertain and enjoy world class sound in a sleek package," he said.
There's also support for both Bluetooth and WiFi here, making it fairly friendly to wireless connections at home, though unlike the other two Link speakers available in Australia — the Link 10 and Link 20 — there is no water-resistance or battery, meaning the JBL Link 300 is made for indoor use mostly.
You'll find in stores shortly, where it will carry a recommended retail price of $349.95.