Portable speakers are built to let you take your sound on the go, but they're often bigger than something little hands can grab. And yet JBL's latest bucks that trend, and clings to a backpack.
If you have kids that like playing music to their friends and know their phone or media player just isn't cutting it, there may be another option.
You can find wireless speakers everywhere, but they're so rarely kid-sized. In fact, even the smallest of the bunch is usually too big for the littlest of hands to carry, and they may not be built to survive the rigours a young one can take them through.
However JBL has something coming, and it's not only made to small, it's also made to be resistant to the outside world. A little, anyway.
It's called the Jr Pop (written in an all-caps "JRPOP" if you happen to be JBL), and it's a pint-sized speaker delivering sound, colour, and IPX7 water-resistance in a small speaker meant for small hands.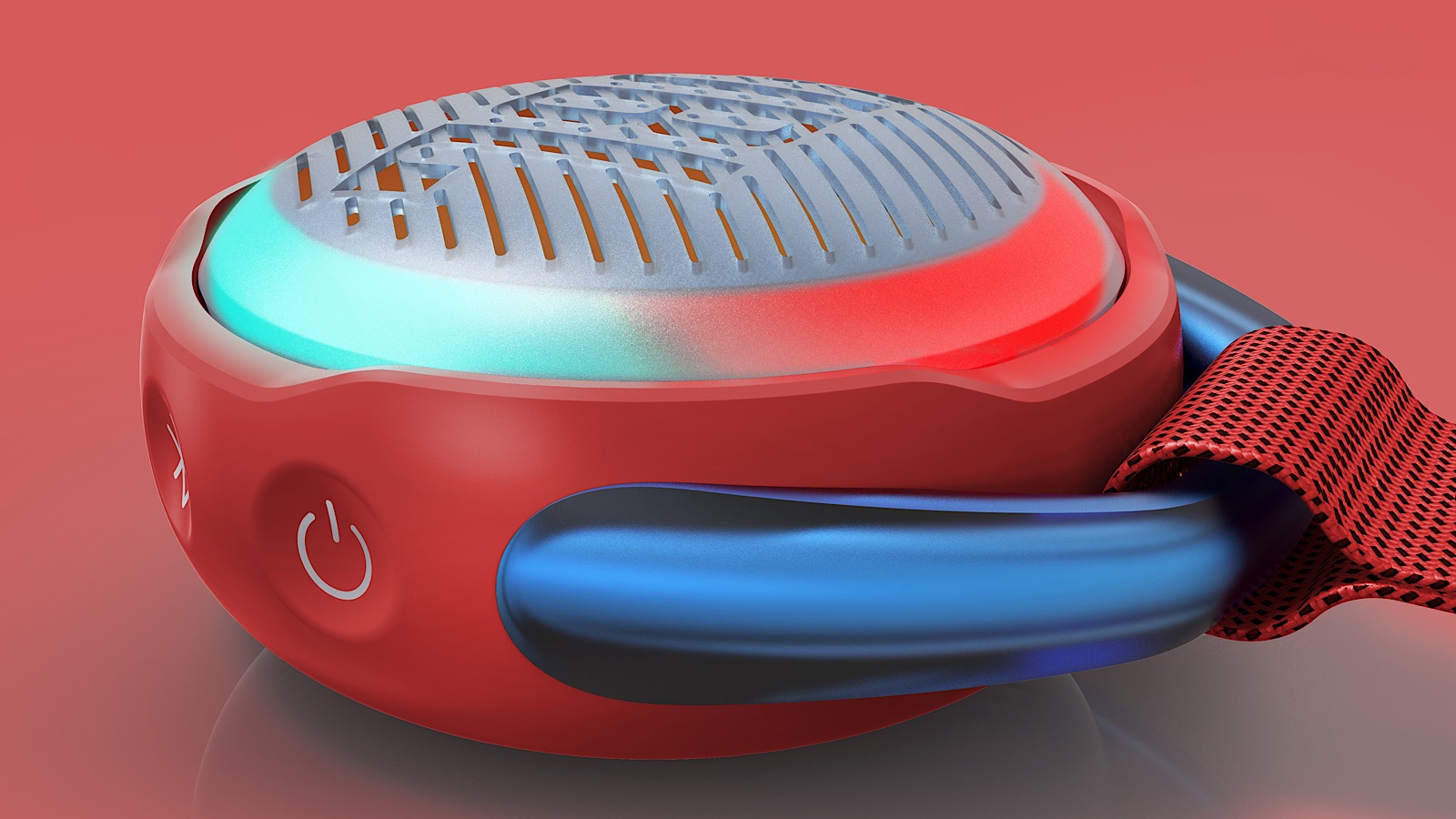 It's not just about sound, either, with lighting built in, making it possible to dance to a bright and bubbly speaker that also happens to cling to backpacks and luggage because of a small strap loop threaded through the top of this tiny speaker.
A tiny design is the main focus here, though it's one that still delivers five hours of battery life and Bluetooth connectivity, meaning anyone who uses the JBL Jr Pop is still going to need something like a phone or tablet to wirelessly connect the two devices up, playing music or anything else that takes their fancy.
That means your kids potentially need a cheap tablet, an iPad, or a mobile device like a phone, which these days is fairly easy given the price and availability of smartphones.
You'll find the JBL Jr Pop in stores this month, with a $49.95 price tag making it a relatively cost effective small speaker, though we suspect it probably won't be the only one.