The iPad may dominate the tablet world, but if you don't have lots of cash to spend, there are other options.
Mobile services keep us connected on our devices, but they also tend to come with a cost. You expect them on a phone, but the moment you reach for a tablet, that 4G connection is going to cost you.
For instance, you can find 4G access on an iPad that starts from $669 and on a Microsoft Surface from $999, but the models without 4G are less expensive, giving folks plenty of reasons to opt for the WiFi only model and staying in reach of a WiFi network.
But 4G tablets need not be super expensive, and Alcatel is teaming up with Telstra to drive that point home, launching an 8 inch tablet designed for budgets.
It's called the "Telstra Essential 8 inch Tab Powered by Alcatel", and its name kind of gives everything away: it's an 8 inch tablet developed by Alcatel for Telstra, complete with Telstra branding on the back.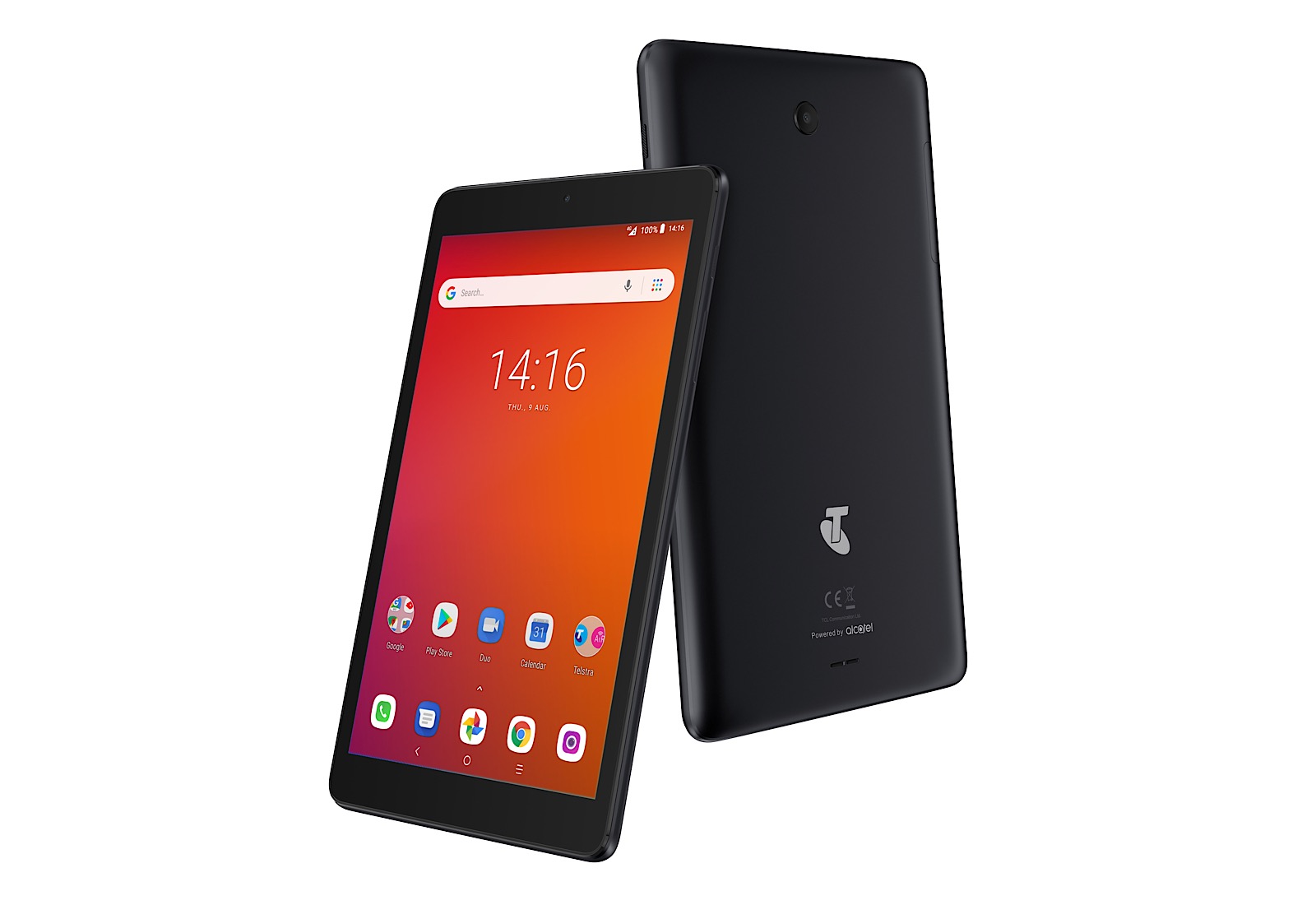 The tablet aims to be cost effective and is locked to Telstra, part and parcel of it hitting that cost target, which sits at $129 in Australia, providing 4G access in a small-ish tablet.
Android runs on the Alcatel 8-inch, but it's the slimmer more cut-down version Android Oreo Go Edition, helping to speed it up by delivering everything you need, but not necessarily the things you don't. That should give away that Alcatel's Telstra Essential tablet isn't a flagship device, and its $129 price is the other reason.
In fact, it only as 1GB RAM and a MediaTek chip inside, which basically means it will do the essentials, but you might encounter some speed issues if you use it for anything heavy duty, like big 3D games or opening more a handful of tabs in Chrome.
What it's designed to do is deliver on the name — "essentials" is the key word here — and do that with 4G, and a big 4080mAh battery, complete with facial unlock, so the owner can feel a little secure in knowing it's their tablet and theirs alone.
You'll find it in stores shortly, with Telstra stores and retailers carrying Telstra prepaid the likely places to find it.