Taking an international flight doesn't have to mean being disconnected, and while overseas airlines may not see this as new, it is to Aussie ones.
Some of us cherish the isolation that an overseas flight delivers. You can catch up on movies, binge on TV series, or get through the book you've been telling yourself you'd read all year.
For others, this disconnect is a little too much to take, and if you have online work to do (and what work these days isn't online?), a flight is just another opportunity to keep doing what you do, but doing it at 9000 metres or 30,000 feet, which ever your pilot is happier cruising at.
Overseas, international airlines have adopted in-flight internet for some time, but while Australian carriers have seen WiFi for entertainment, we haven't heard of any that allowed Aussies to tap into the web from the sky.
Previously, in-flight internet has been limited to domestic flights, and yet one airline is making it happen, with Virgin Australia bringing international WiFi to a selection of its routes, offering the in-flight service on its Australia to Los Angeles flights.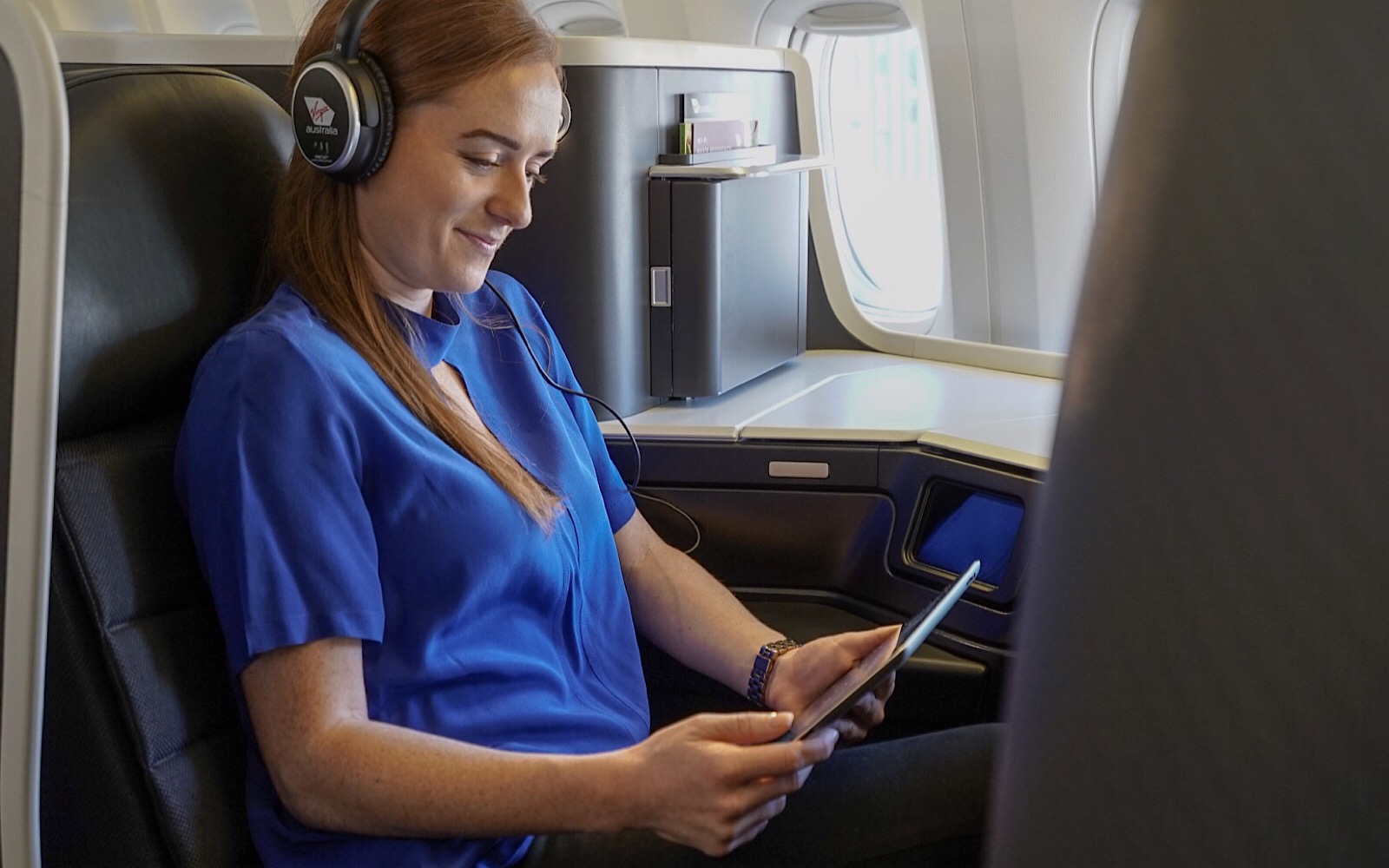 The service is reportedly working now on five of Virgin Australia's Boeing 777 aircraft, and will be on ten more 737, with other aircraft to be setup with the in-flight WiFi by early 2019.
Virgin has said that its alliance with Delta Air makes it the only Trans-Pacific alliance to offer WiFi across alliance aircraft, making it possible to stay connected provided flights are handled through both.
However, don't expect the cost of the in-flight WiFi to transfer from one flight to another.
A representative for Virgin Australia told Pickr that while an introductory price of $8.99 applied for the first hour of a flight, the entire flight would cost $19.99, making it $20 for a flight, not $20 for the entire trip. We did confirm that you could transfer the in-flight WiFi access from one device to another — say if you wanted to message people using your phone and then switch to a tablet or computer — but that you couldn't use those devices for WiFi flight internet at the same time.
"Most of us use our phones on a daily — if not hourly — basis, meaning it can be incredibly disruptive to have extended periods of time when you can't connect with friends, family, colleagues, or what's going on in the world," said Virgin Australia's Rob Sharp.
"We are proud to be the leader in providing Australians with greater inflight connectivity on international flights," he said.
As to how fast you'll be connected, we don't anticipate the speeds will be fast, and Virgin Australia didn't provide a reference to speeds. As such, don't expect to be doing any competitive gaming from the air, though emails and news reading is likely to be acceptable, as is posting to social media and streaming a bit of media.