Not a fan of your TV's remote? If you haven't upgraded your TV to one you can talk to, you may not need to, as Telstra unveils a way to get you talking to its TV gadget.
As much as we'd all probably like to, we can't all upgrade to the latest TV sets every year, two, or even five. Often, we have to stick with what we have, and put that exciting upgrade purchase on the back burner.
When you do eventually decide to upgrade your TV, aside for likely buying a new size, and possibly a new resolution and technology, there's a good chance you'll get some cool new features with it. Think in terms of better colour for starters, but there's also the remote, which for quite a few brands has changed over the years.
While phone support is one of the ways this has changed, voice is the other, because these days, it's quite common to be able to control your TV using your voice.
But even if you don't have a new TV, you may soon get the ability to do just that, depending on what you already own.
If, for instance, you already own a Telstra TV, you will now have that, as Google Assistant integration comes to Telstra TV this week.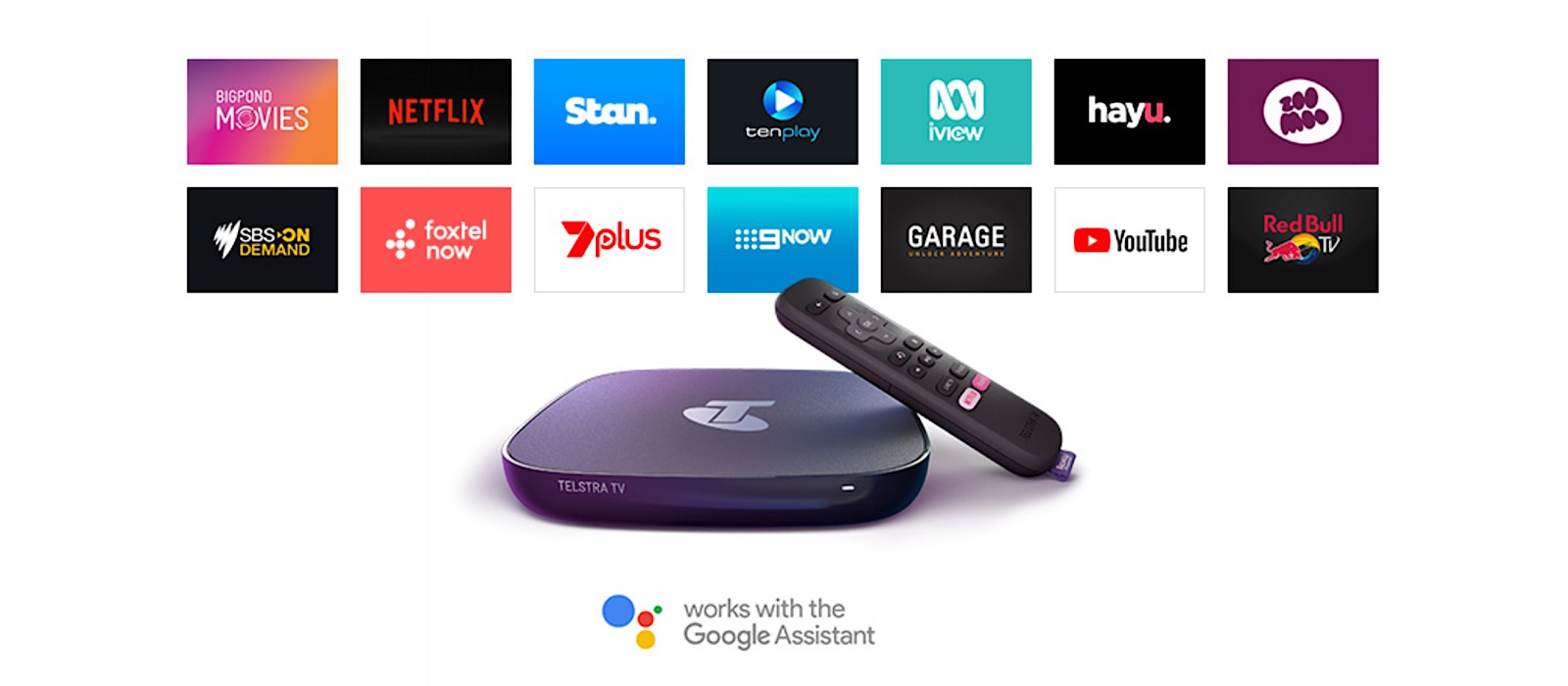 Telstra this week told Pickr that the upgrade comes to both the old and the new Roku-based Telstra TV models, with commands starting like they do on Google Home devices with the "Hey Google" call out.
You'll be able to say "Hey Google, put Channel 7 on the Telstra TV" to turn on Seven, or even "Switch channel to Channel 7" to do it. In fact, there are a good eight ways to get Telstra TV to change channels, using the words "watch", "turn", "play", "put", "change", "go", "switch", and "tune" to make it happen. Likewise you can stop and start things, and even turn on Telstra TV simply by saying "Hey Google, turn on the Telstra TV".
Apps and other services work with the Google voice control, too, including ABC iview, SBS On Demand, Netflix, Stan, and Foxtel Now.
You can only have one Telstra TV on your Google Home account, however, so if you have more than one, pick the one you're most likely to use and connect that one through.
Folks with Telstra TV should see Google Home support shortly, and to try it, just download the Google Home app and add your device, or follow the directions provided by Telstra.