CES hasn't even begun, but we're already seeing and hearing the goods from other companies, and that includes Dell, which is announcing a smaller, thinner, lighter, and brighter colour scheme for its acclaimed model.
It's hard not to be impressed with the sort of headway Dell has made with its Ultrabook-class computer, the XPS 13. We don't even see the term "ultrabook" anymore, as the Intel designation has kind of disappeared, thanks in part to the solid ultra-thin computers that exist in the world like the Dell XPS 13, and of course the shift to tablet computing, thanks to the support of touchscreen slates and 2-in-1s.
Dell's XPS isn't the latter, but does tend to include a touchscreen, and these days it tends to include a lot more than you might expect out of a regular thin-and-light, which this year gets a little more impressive.
We're sure that's hardly surprising, mind you, as Intel's Core processors are now faster than they've ever been, able to pack in four cores in a smaller package, but a new processor is hardly all the 2018 XPS 13 claims to be.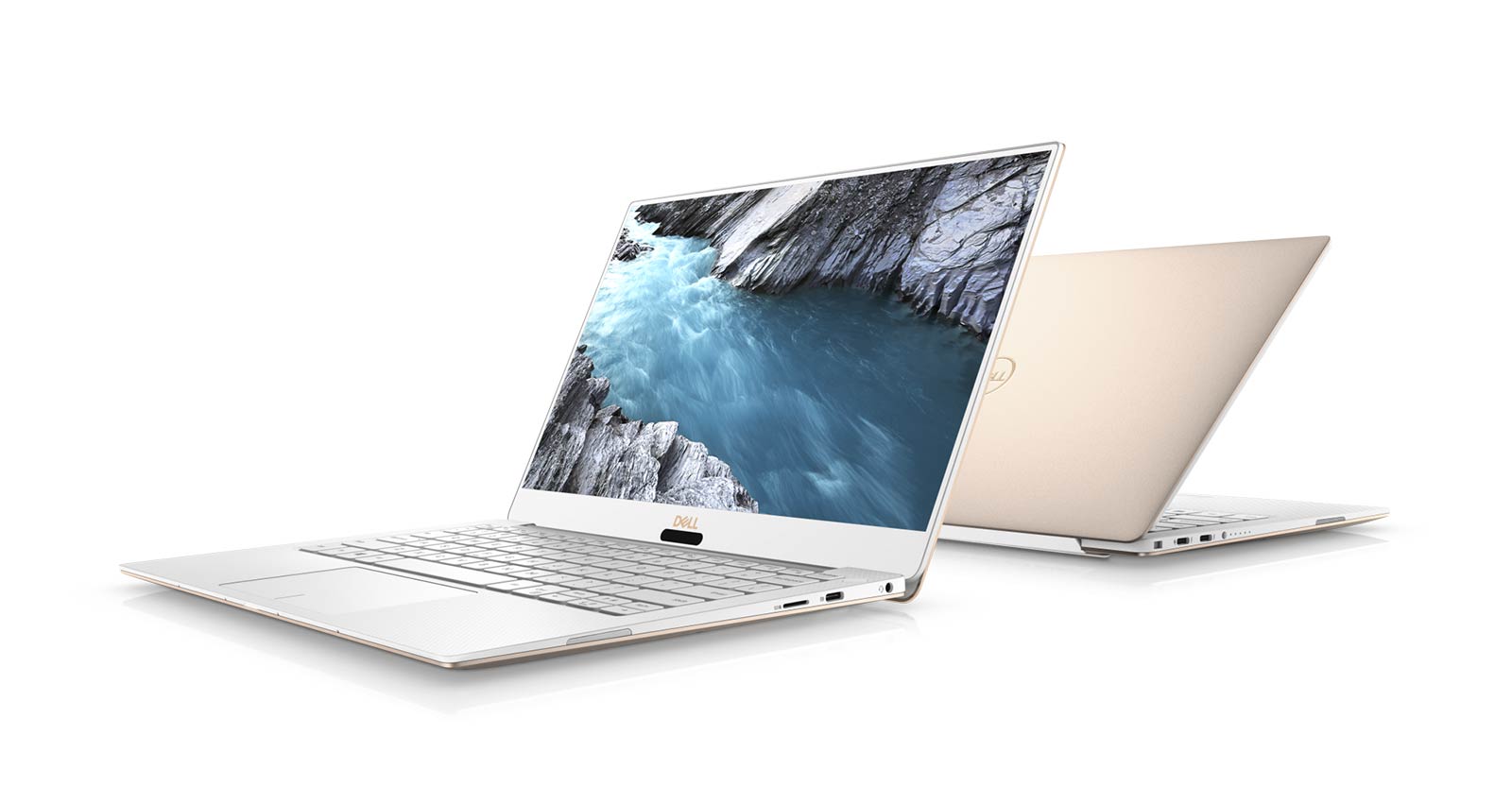 In fact, there's a new screen here providing a smaller bezel and packing a 13.3 inch screen with one of the thinnest frames you're likely to see, arriving with either Full HD or 4K resolution, and protected by Corning's scratch-resistant Gorilla Glass 4.
The 2018 XPS 13 managed to go on a diet for this year's model, essentially packing that 13 inch design into one closer to an 11 inch computer, and now starts at 1.21 kilograms, thanks in part to a reduction of ports and a creative use of materials.
For the former, the Dell 2018 XPS 13 has ditched the standard USB, HDMI, and full-size SD card slot, replacing them with two Thunderbolt 3 ports and one USB Type C 3.1, all of which are technically the same plug and all of which act as power connector for the 2018 XPS 13. There's still a card reader of some form, too, with a microSD card reader found on this machine, as well as a 3.5mm headset jack.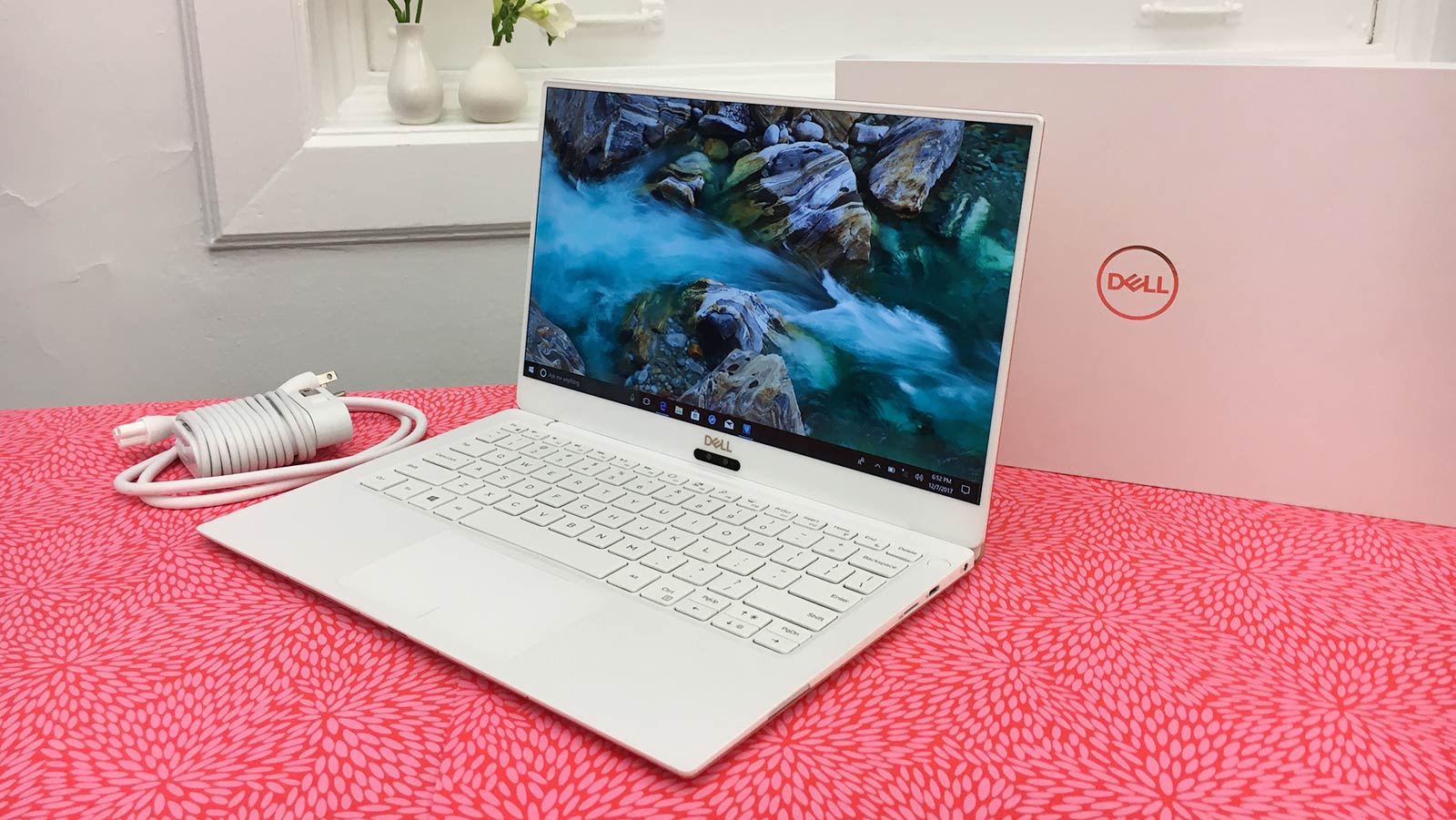 Over on the materials side of things, think aluminium and carbon fibre, and you'll have an idea of what makes the Dell XPS 13 so svelte, but Dell has put a little bit more work into the design, too, creating its own material for a white edition of the XPS 13.
Previously, its silver and rose gold editions came with black carbon fibre because carbon fibre only came in black. To make an actual white edition, Dell has to built a glass fibre palm rest made using woven crystalline silica fibre, making it low weight, high-strength, and offering solid thermal management for the beefy processors found inside.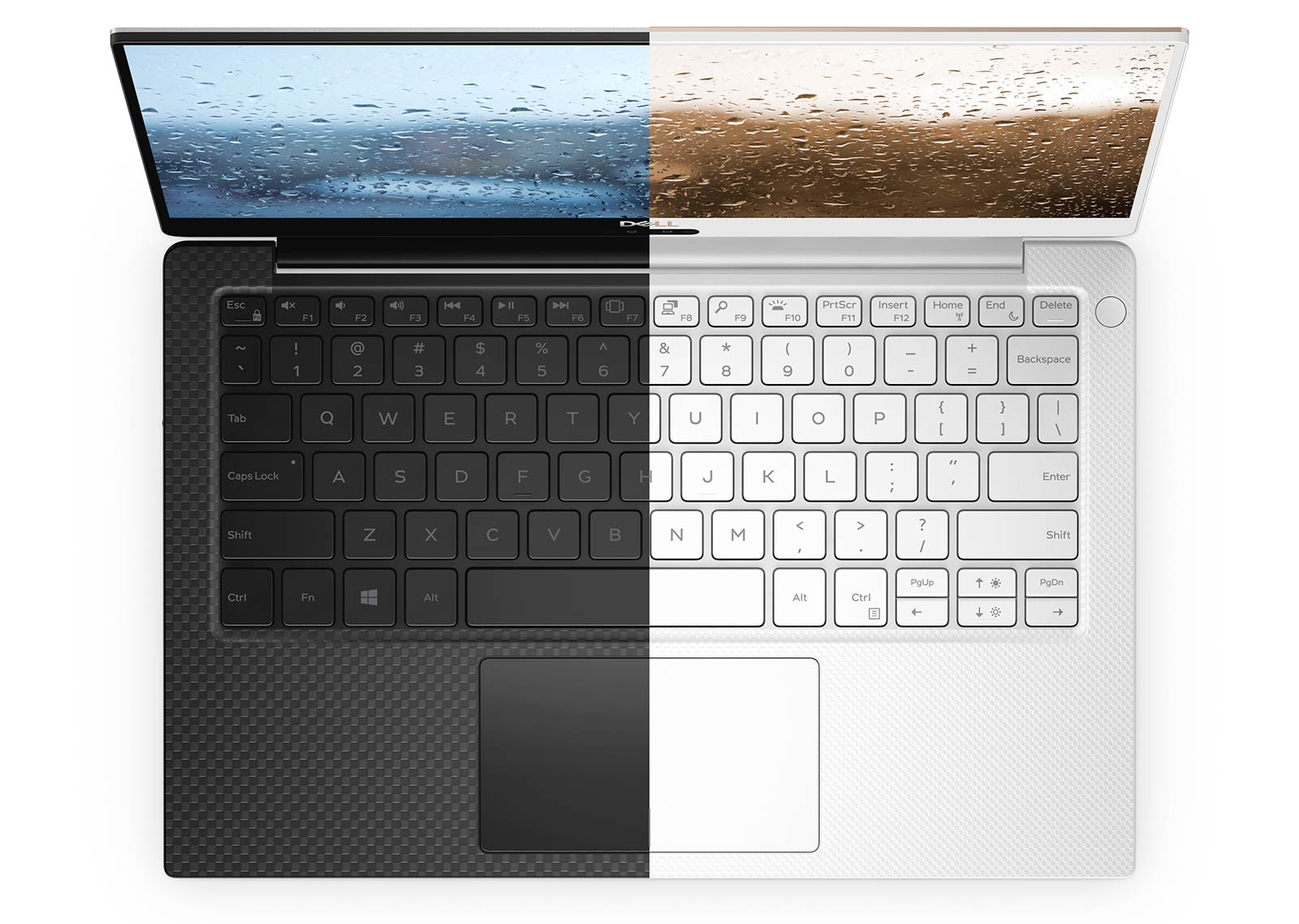 Yes, we're back to those processors, because while it's normal for a thin-and-light machine to go with dual-core chips, Dell is providing Intel's eighth-generation Core processors in either i5 or i7 with quad-core regardless, paired with either 8GB or 16GB RAM, and as much as 1TB of solid-state storage.
And of course, there's your usual assortment of 802.11ac WiFi, Bluetooth, and now the XPS will also get a Windows Hello compliant camera, as the biometric facial detection login technology starts coming to more laptops not made by Microsoft.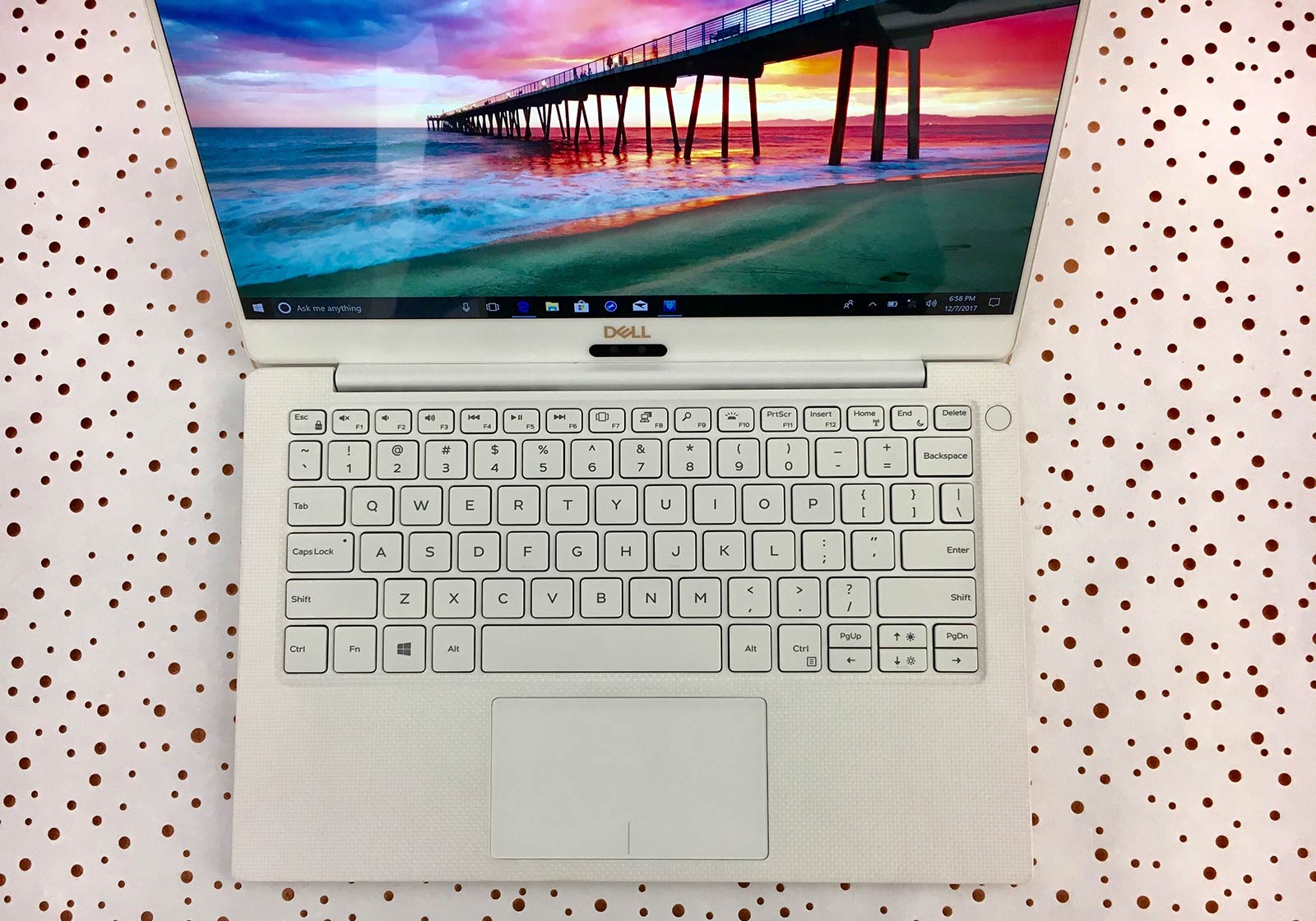 All up, it looks like a solid update for a machine that already made a dent on reviewers, this one included, though it will be one that could divide again. Granted, we're a few years into the USB Type C and Thunderbolt 3 thing, and some time has passed since Apple introduced a Thunderbolt-only laptop, the super-slim MacBook.
With the 2018 Dell XPS 13, we're seeing a similar shift, and it's one that could divide Dell's audience, so it will be interesting to see if Dell keeps the current eighth-gen 2017 XPS 13 around to serve that crowd, possibly for a lower price.
We'll check with Dell and get back to you, but for now, you should expect this one fairly soon, unlike regular CES announcements that usually take some time to arrive.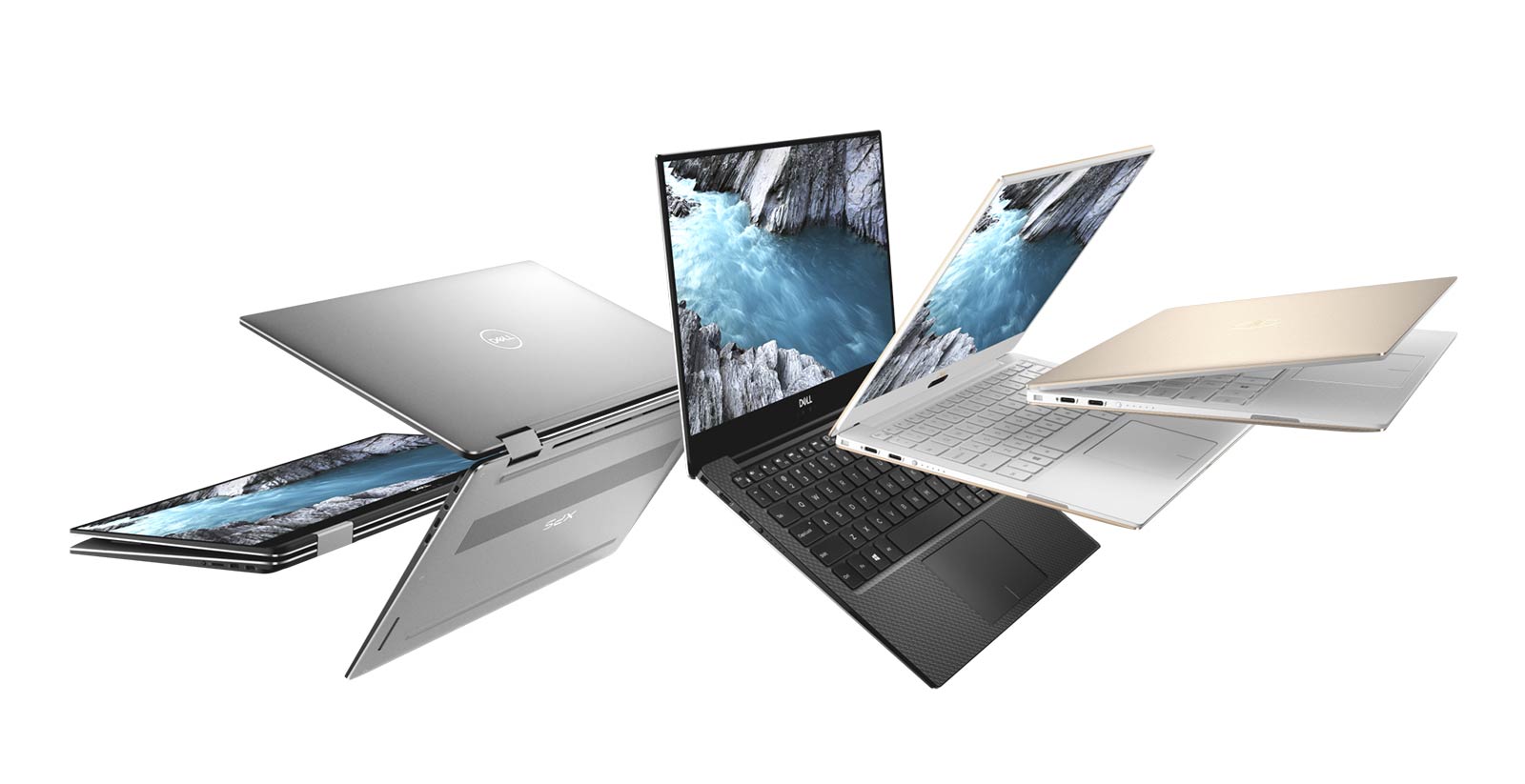 Leigh :) Stark is attending CES 2018 as a guest of Dell