The speaker is almost always a tall rectangular object, and sometimes a cylindrical one, but with Bang & Olufsen's latest concept, it's all about the circle.
We've seen some pretty kooky speakers in the past, from speakers that provide sound in a cone to blocks that go on a wall to things that look like satellite dishes, and unsurprisingly, they almost always come out of the design house that is Bang & Olufsen.
Maybe it's just one of those things we can associate with Danish design, but B&O likes to experiment, and unorthodox yet elegant appears to be the field they play in.
Over at IFA in Germany this year, we're seeing more creativity in something very, very different, as a new product enters the speaker world.
It's called the Beosound Edge, and it's a speaker that exists in a circle. It's not a sphere, but more like a thick metal encased disc, and it comes with some interesting technologies.
To the eye, Bang & Olufsen's Beosound Edge looks rather like a big circular speaker encased in aluminium, but there's more going on than just a neat design.
For starters, there are proximity sensors on the body that detect when you're getting close to the speaker, illuminating a touch interface found on that metal casing you can't ordinarily fine. Volume is controlled in a rather obvious way, as well: you roll the Beosound Edge in the direction you want the volume to go, rolling it forwards to increase the volume, while backwards will lower it.
There's also a 10 inch woofer on one side designed to be slim, while both sides get a 4 inch mid-range and a 0.75 inch tweeter, providing a bigger sound inside a design that doesn't look like it would accommodate just that.
In fact, the sound profile of the Beosound Edge isn't like a standard loudspeaker, but rather a 360 degree speaker, using both sides to fill the room, and able to sit on the floor of a room or just be mounted to the wall, rather like a sign.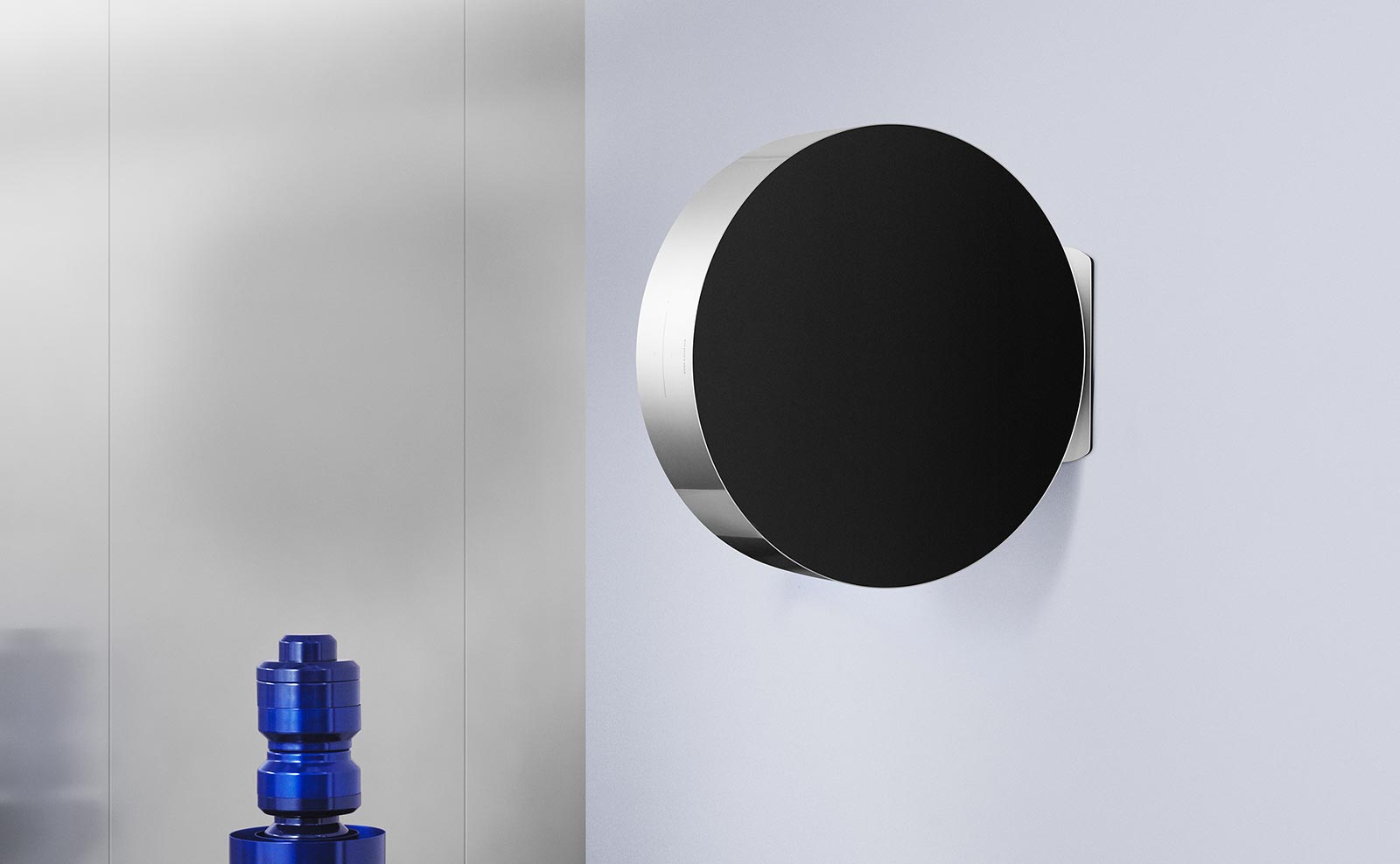 Indeed, it's a totally different concept for sound, and looks more like a piece of artwork that just so happens to make music come alive.
"With Beosound Edge, we are bringing forward a timeless design masterpiece that inspires the imagination with an interaction and experience never before seen in home audio," said Kresten Bjørn Krab-Bjerre, Concept Manager for Bang & Olufsen.
"From a distance it is monolithic and discreet, hiding everything that suggests technology, yet it is unforgettable in sound performance punching above and beyond what you would expect for the size of the speaker."
There's no doubt we're intrigued by this one, but like many B&O products, you'll need a decent amount of cash if you are to give it a go, with the Beosound Edge hitting Australian Bang & Olufsen stores in October for $5,000.
Hopefully we'll have more on it for you soon, and if not, we'll just gaze longingly through the windows at a B&O store.