We're big fans of both the Microsoft Surface and the Apple iPad Pro, but the keyboards available for them can be a little flimsy. If you like a solid keyboard, you tend to need to look to third party makers, and an Aussie is showing off its wares at CES just for that.
As much as we loved last year's Microsoft Surface Pro — and as much as we love previous generations — one of the things that has stopped us from continuing to use and buy the tablet was the keyboard.
At a good $200, the Microsoft TypeCover is an optional extra that shouldn't be so optional, should arrive with the unit, and shouldn't feel so flimsy. In fact, we've previously broken TypeCovers from excess use, hardly surprising given journalists tend to do a bit of writing, though we've found some of the letters tend to conk out early, forcing you to buy keyboard covers again and again.
It's one of the reasons why we tend to like more solid keyboards, and while we haven't had the same problem with Apple's iPad Pro keyboard, it too can feel problematic from time to time, making us yearn for the feeling of a real keyboard.
Australian keyboard case maker Brydge has been dabbling in both categories for the past few months, and is showing what it has to offer at CES this year, giving Pickr a look first hand.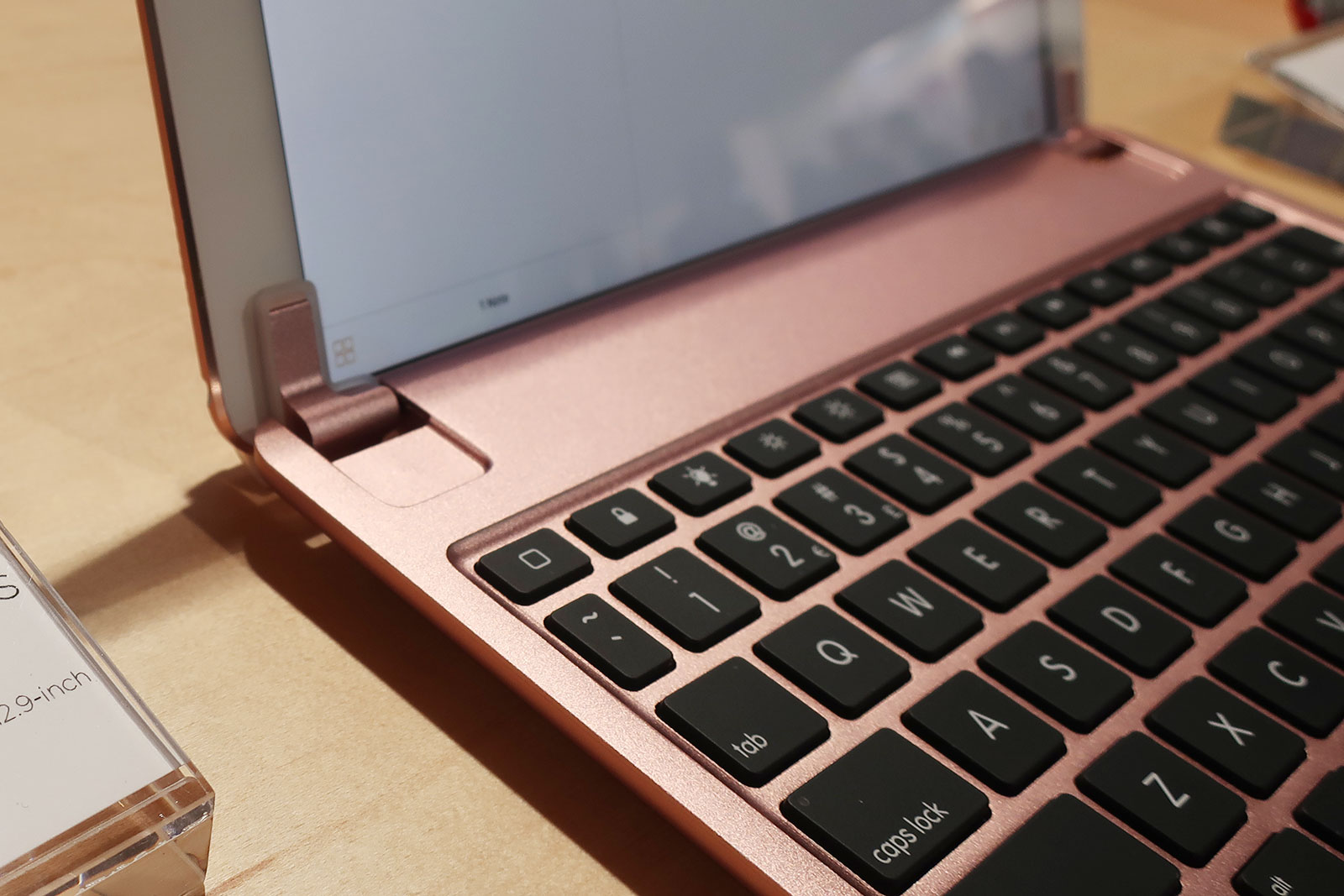 First, the Brydge 10.5, and this is largely the same as the other Brydge cases, which generally only get made for the iPad generations. Mini, standard, and Pro, the iPad is pretty much what Brydge was built for in the first place, and so given the iPad Pro 10.5 is Apple's currently flagship normal-sized tablet, it's hardly surprising to see Brydge's 10.5 inch aluminium keyboard case offered here and in Apple's selection of four metallic covers.
More interesting for us, however, is the Brydge 12.3, a keyboard case made for 12.3 inch tablet computers, particularly those made by Microsoft in the Surface range.
Just like the other models, the design here is the same, with an aluminium-encased keyboard complete with grippy hinges that hold onto to the tablet and let you slide it out when you want it to be, you know, a thin tablet.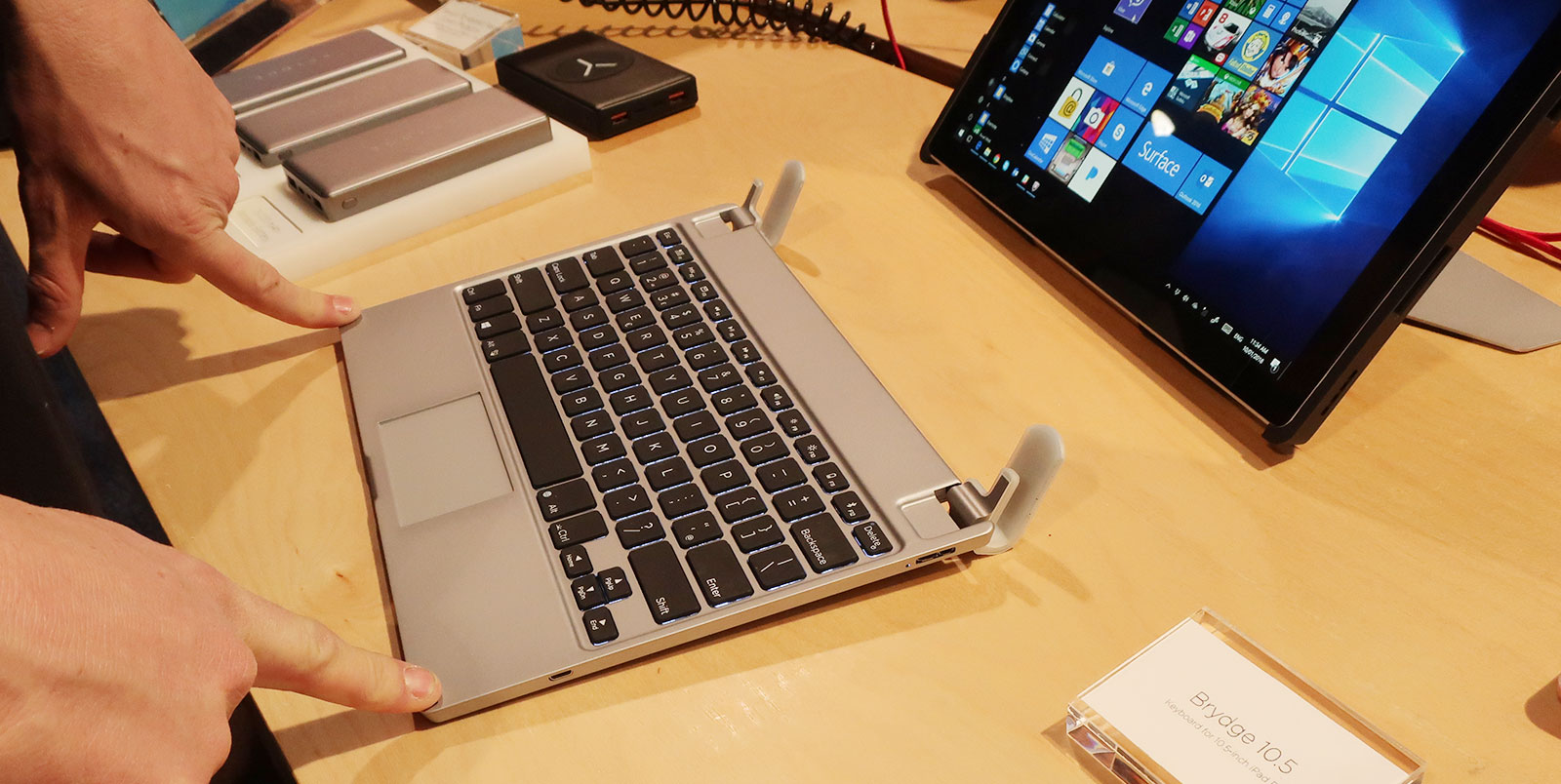 Brydge's Surface keyboard case has an extra feature, however, with the Pro model sporting 128GB storage inside and a USB Type B plug port for moving things to and from the storage inside. Think of that as a keyboard case that doesn't only let you add a proper keyboard to the Microsoft Surface, but also a bit of extra storage, too.
Brydge told Pickr this week that it's also working on a proper case that can protect the Microsoft Surface, something only Urban Armour Gear really competes with it on, essentially creating the whole package.
We're checking to find out when all three should be available in Australia, though from what we understand, both the Surface and iPad Pro keyboard cases should be found now from Brydge's website, with the Surface case to follow soon.