Scaring off would-be intruders is different from capturing them on camera, but Arlo has a solution that connects both of those.
The home can be made smarter in lots of ways. You can add smart lighting and connect bulbs up to your phone and timed routines. There's always the ever-growing smart speaker market, which can connect up to the bulbs and let you command them alongside music and information simply by talking to an Amazon Echo, a Google Home, or even one of Apple's HomePods.
And, of course, there's always that of the security world.
An obvious one, security cameras provide an eyes-on solution to keeping your home safe, but they're not the only way to help keep that home safe. There's also the power of light.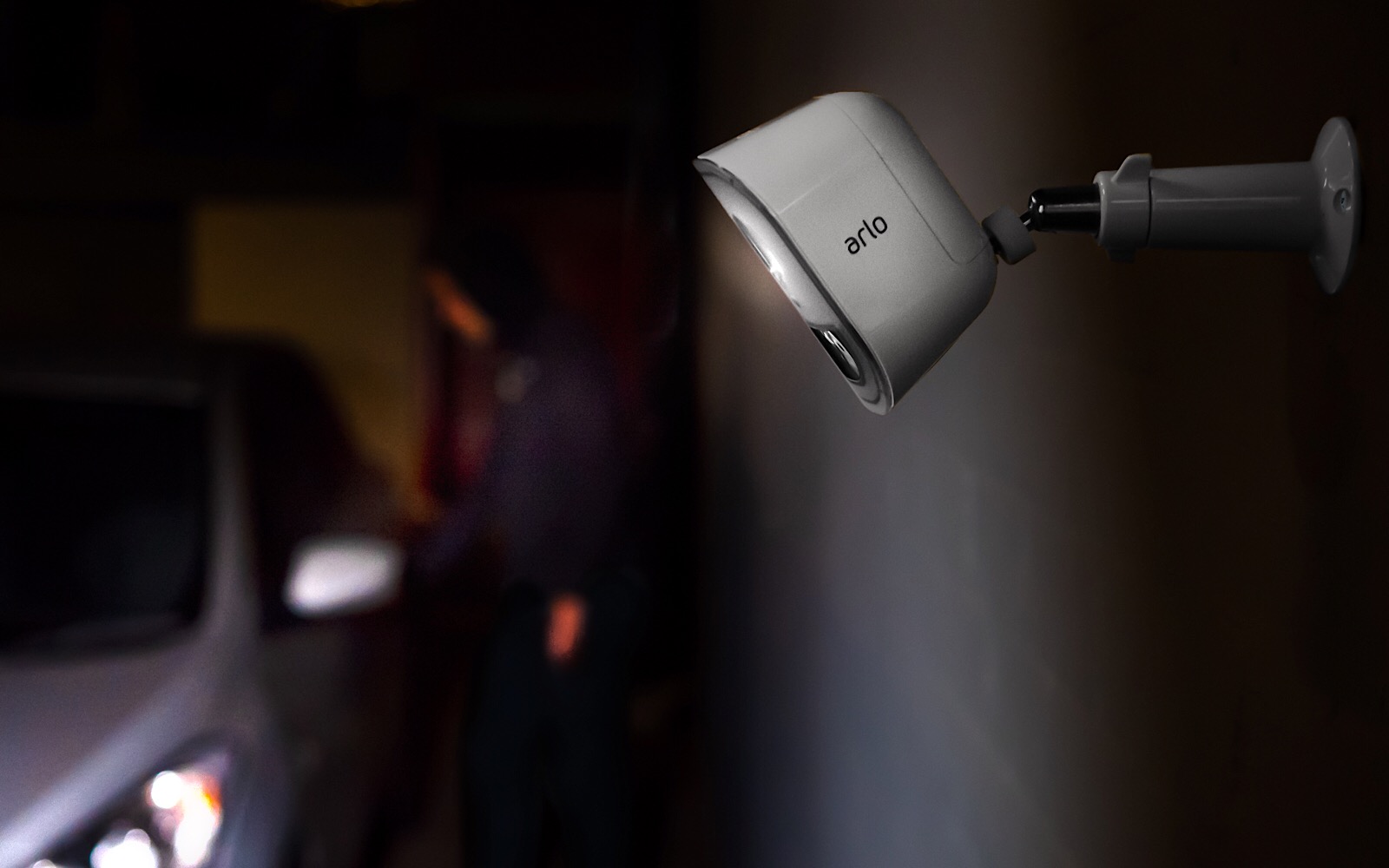 Not just a metaphor, lighting can throw would-be intruders off, shining a literal beam on them and warning them that yes, they have been noticed, despite trying to hide in the shadows.
And with light being a part of the security package, Arlo is connecting the idea to its security system.
Once connected to Netgear's networking brand, Arlo is now its own company, and is moving forward not just with cameras, but with lights, almost creating a solution which screams "lights, camera, and the prevention of action".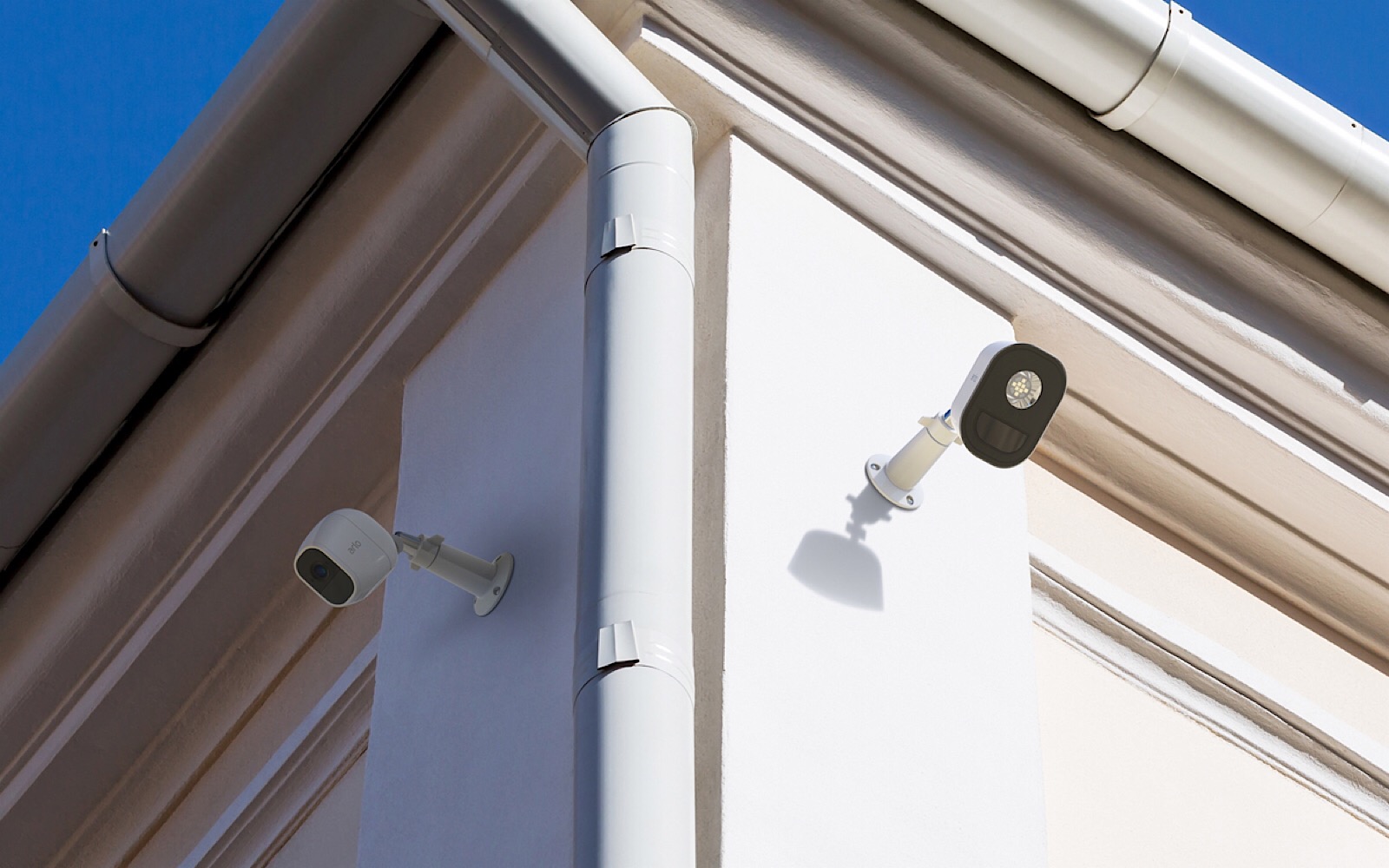 The concept being added is fairly simple, with an LED light working with a motion sensor to trigger the beam of light, doing the job of security. It will talk to Arlo's security cameras, so if you're using an Arlo Security Light System, a light can trigger the camera, not just alarming any people on your property, but providing more lighting for the camera to capture them, and there's one other neat thing about this system: colours.
While most security lights will shine out white, Arlo's Security Light System can be coloured, meaning you shine out red to tell people they've hit an alert, or flash between red and blue, to suggest that maybe the police are on the way.
"Gone are the days of basic, non-connected security lights," said Brad Little, Managing Director and Vice President of Arlo in the APAC region.
"Our all-new system is sophisticated, yet easy-to-use, working in concert with other products in the Arlo smart ecosystem for coordinated, automated outdoor detection and monitoring," he said.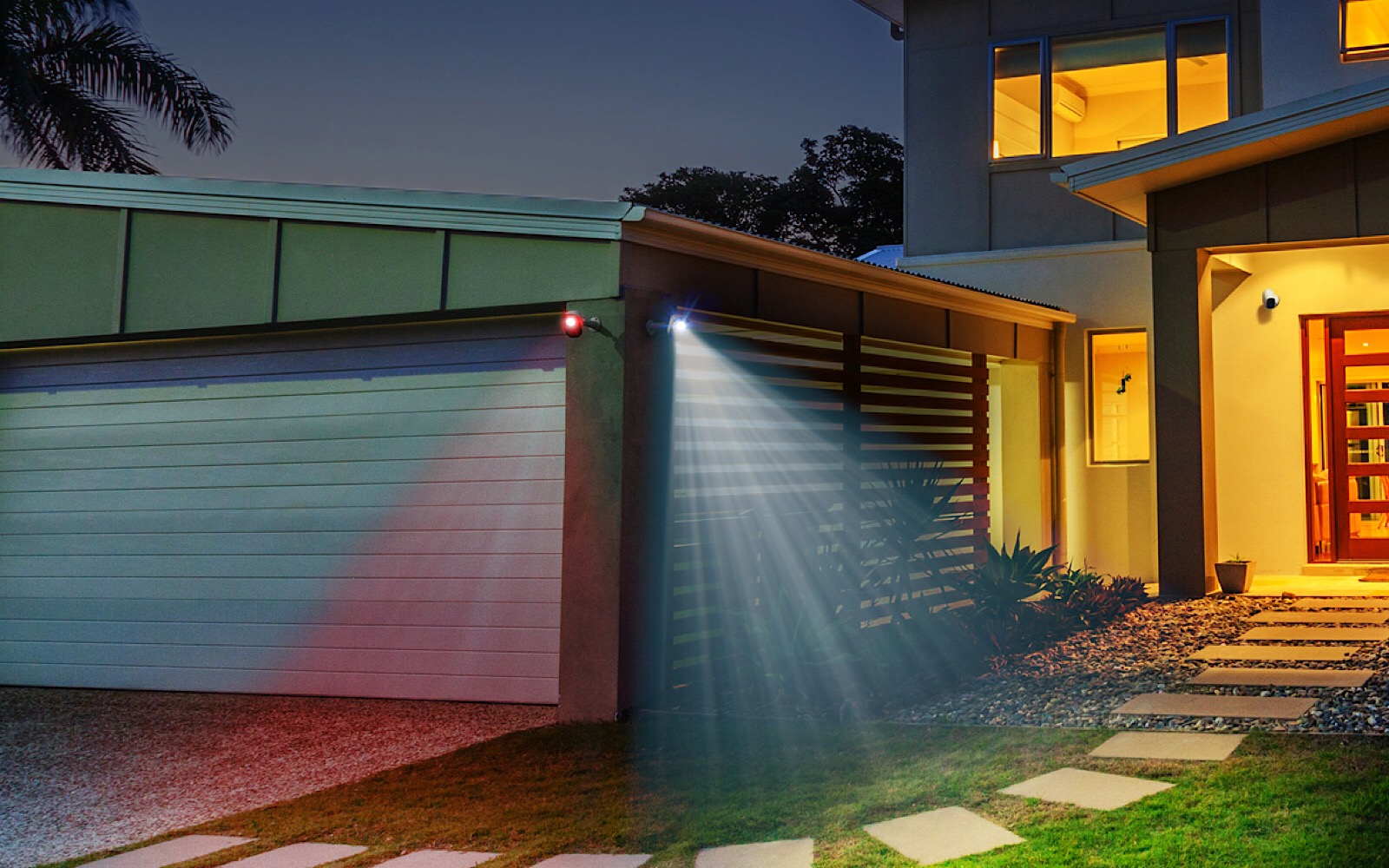 Like other Arlo units past the original Arlo cameras, the Arlo Lights include a rechargeable battery that can be charged over microUSB, but there is an optional solar panel kit that can keep them permanently charged.
What they don't have, however, is that neat magnetic mounting system the Arlo camera was known for. Rather, the Arlo Security Light has to be mounted to a point using screws.
However, like the rest of Arlo outside range, it is water and weather resistant, with the mounting system helping to keep it from flying away during a particularly nasty storm.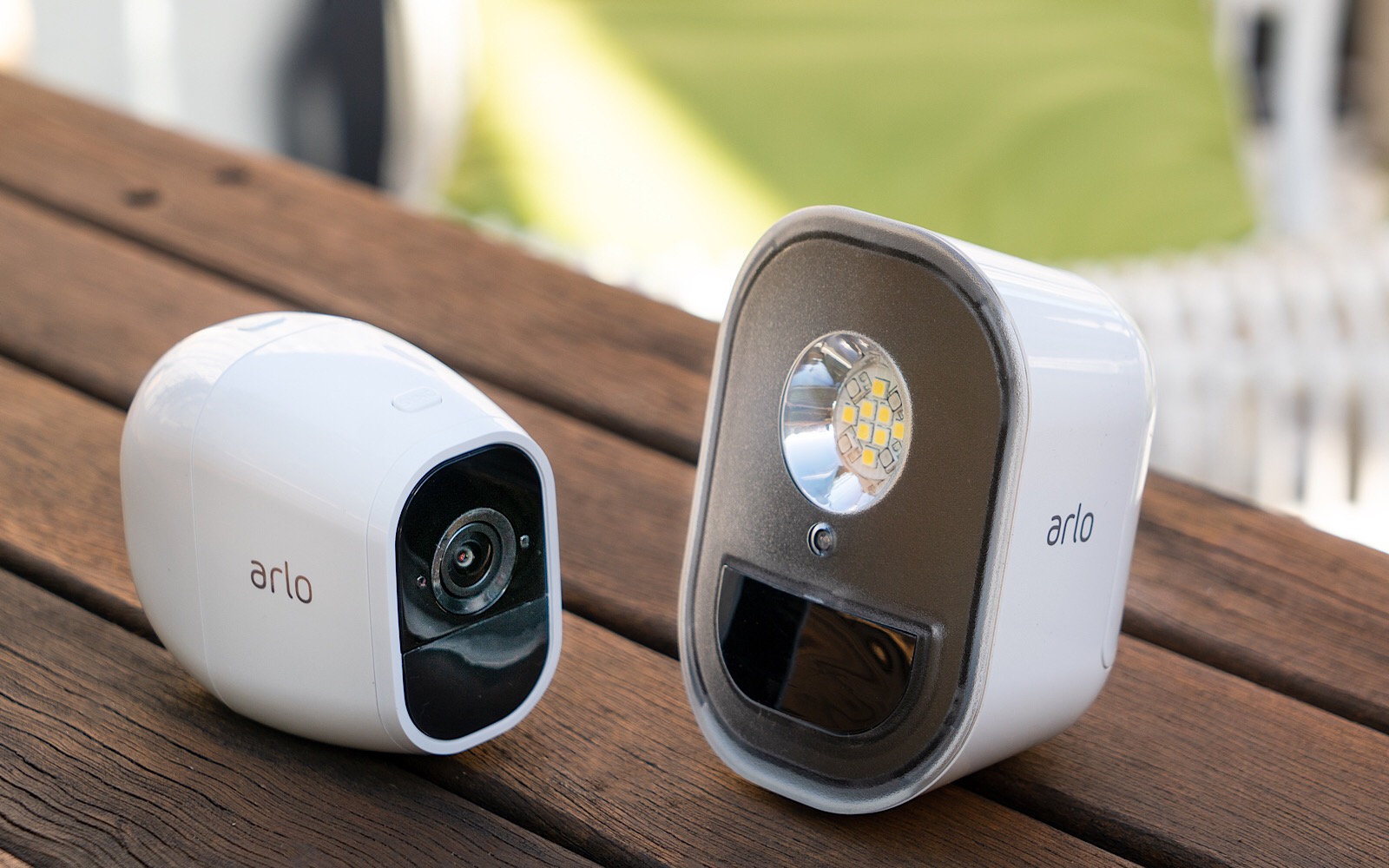 You'll find the Arlo Security Light system in stores shortly, with one light costing $249 and two lights costing $399. Each Arlo Security Light system comes with a small plug-in Arlo Bridge, which works with the regular Arlo Hub to connect the lights to your network.