Sydneysiders have been forced to adopt the Opal card, but that doesn't mean it's easy or liked by everyone. Fortunately if they have contactless payments, they have tap on transport sorted.
It's the system we've always wanted, and yet no one has really provided: a contactless payment initiative that used what we already had rather than forced us to adopt yet another card and another mechanism. No one wants extra cards in their wallets — because there's enough in there as it is — and we don't really need another solution taking money out of our accounts, and yet that's what we tend to get when companies and governments put their heads together to come up with transport payment solutions.
Residents of New South Wales have had to deal with that when Opal was launched for its transport system, and now that the paper TravelTen or weekly cards have all disappeared and been replaced with the Opal card, they are reliant on that to get them into the NSW transit system.
But from this week, not all parts of the system will require the Opal card.
In fact, from this week, contactless payments have been activated on more than just the ferry line where they were being tested, switched on to the light rail that heads out to the Inner West, as well.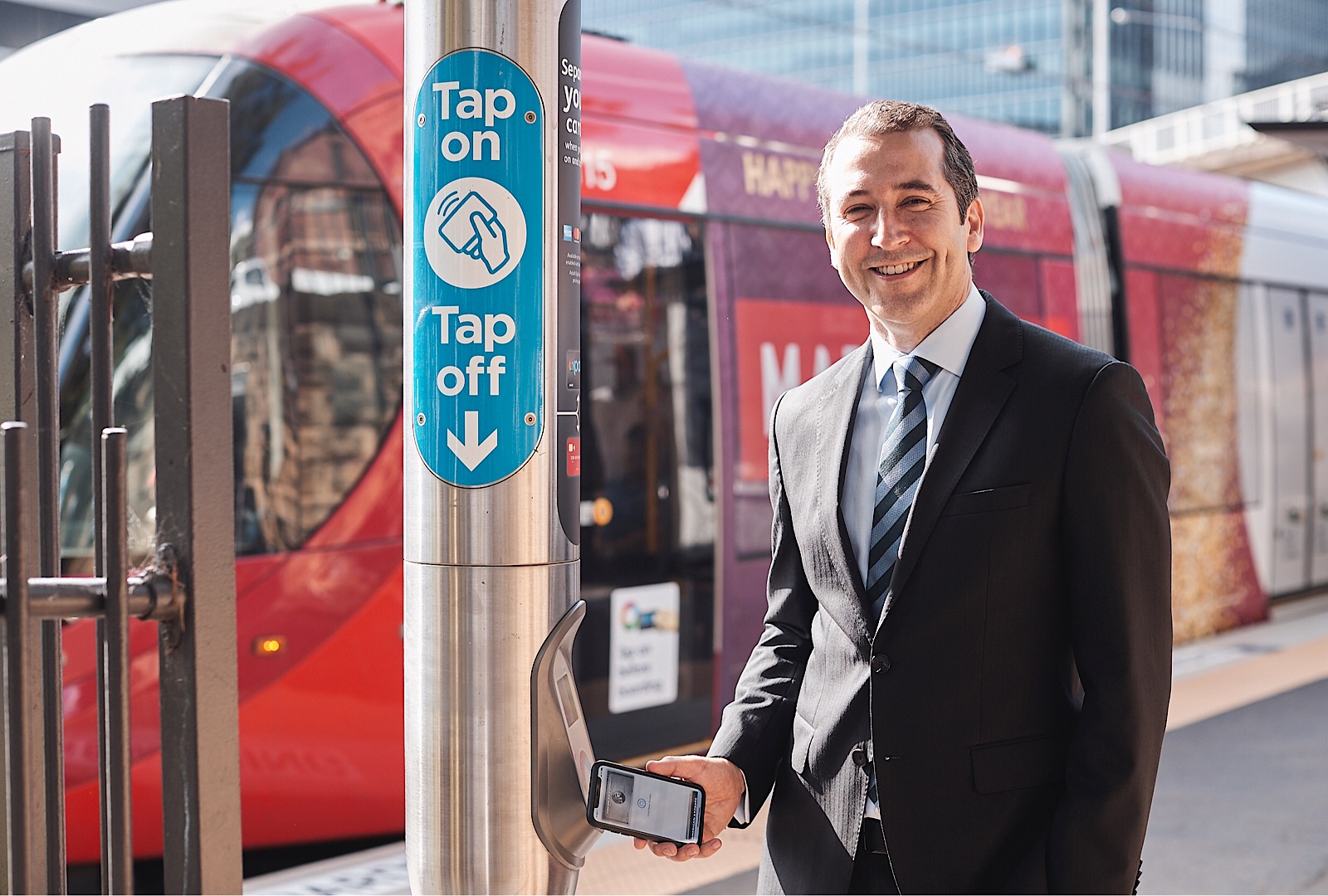 The news comes from both the state transit authority, Transport for NSW, as well as at least one of the credit card companies, which have switched on contactless payments for Opal not just for the card you might have in your wallet, but also for the mobile payment solution you rely on in your phone or wearable.
That means if you use Apple Pay, Android Pay, or Samsung Pay with a Visa, MasterCard, or American Express card, your mobile payment system as well as the regular Tap to Pay card will work as a payment mechanism as well as an Opal card.
This applies not just for folks with an Opal card, but for folks without, meaning tourists don't actually need to go out of their way to buy an Opal card to use Sydney Ferries or Sydney's light rail line, and can instead use their mobile payments options.
That might mean tapping your iPhone X, your Galaxy S9, an Apple Watch, or even a Fitbit Ionic with a card tied to the device, because anything that supports those cards from a mobile perspective will now work, taking the cost of an adult trip from the digital wallet.
"In the last year, American Express mobile wallet transactions have more than doubled and we expect this trend to continue as more places accept American Express contactless payments," said Austin Huntsdale, Vice President of Consumer Cards for American Express in Australia and New Zealand.
"Our work with Transport for NSW is a great example of our commitment to growth in contactless acceptance in Australia," he said.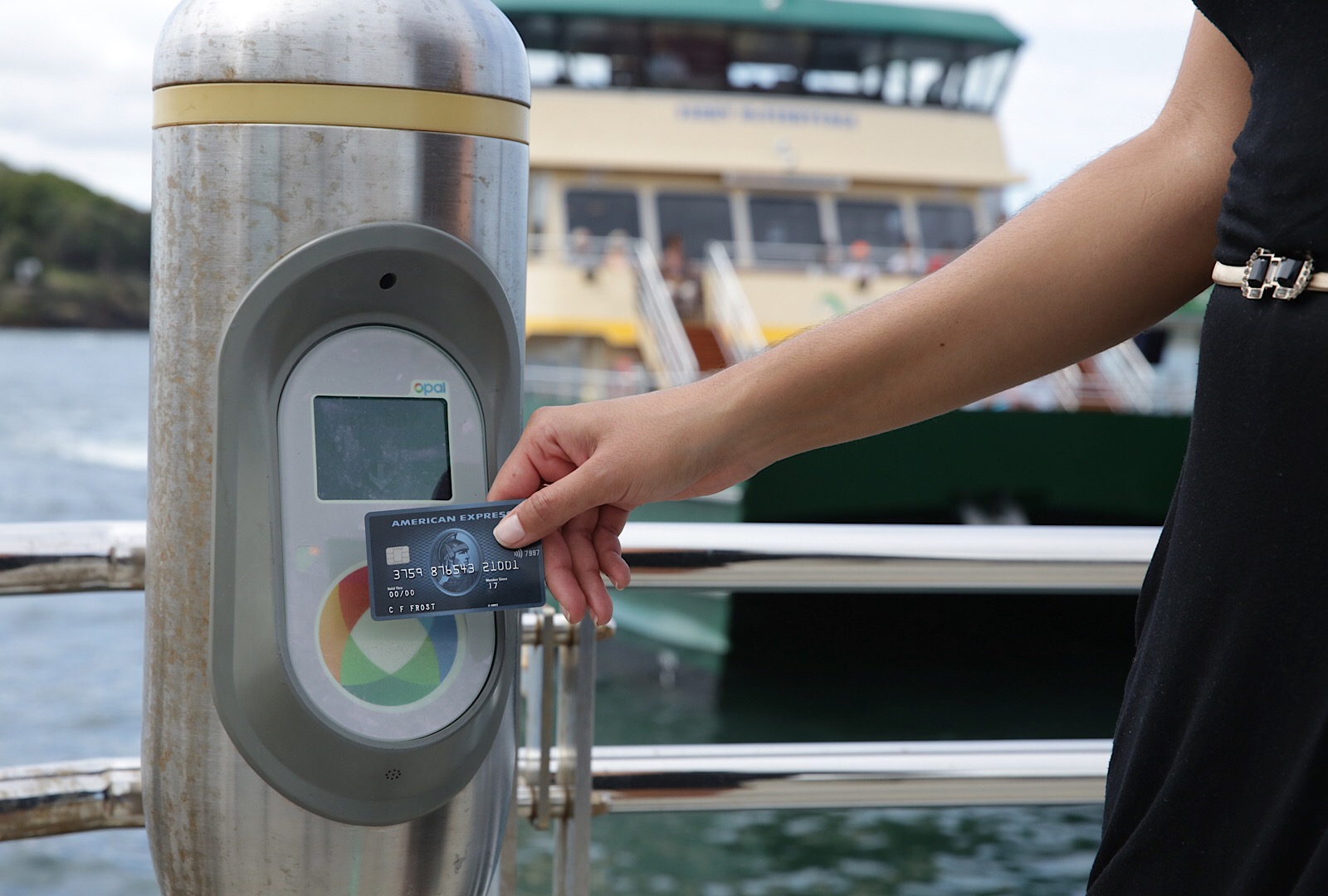 Representatives for American Express did confirm to Pickr that the cost would be for an adult Opal single trip ticket fare, and so if you're after student or concession prices, you would need to have the Opal card, as the system has no way (that we know of) of differentiating between the services based on credit or debit service. Right now, if you want the less expensive service and can get it because you're a concession, it's Opal or nothing.
It's also worth noting that this is only for Sydney Ferries and Sydney's light rail at this time, with no buses or trains supported at the moment.
American Express wouldn't say if or when the contactless support would grow to other state services, but did say "we're continuing to work with transit agencies across Australia for ways our card members can use their cards to pay for transport", so we'd hazard a guess that if it's not rolled out everywhere, it wouldn't take long for that to happen.