"Finally!" is the joyous reaction of users of the Uber app that have received odd messages and calls from unknown numbers, which have later turned out to be their driver.
Uber's adding a feature, as in-app chat arrives to help facilitate conversations between driver and rider when something goes wrong, especially if neither can find either.
It happens: you can't be picked up from precisely your location, or maybe the driver can't figure out how to navigate a maze of one-way streets, or it could even be the plain old "where are you, I'm running late".
With the inbound app update, to send a message to your incoming driver, you can simply tap the driver name, tap "contact" and then "chat" in the Uber app.
Uber has thought through the safety of drivers who need to text, and the app will read out texts to them, complete with a one-tap button for a thumbs-up emoji to signal they've seen the message. There's a message confirmation and read receipts, ensuring that both parties know that messages have been read, not ignored.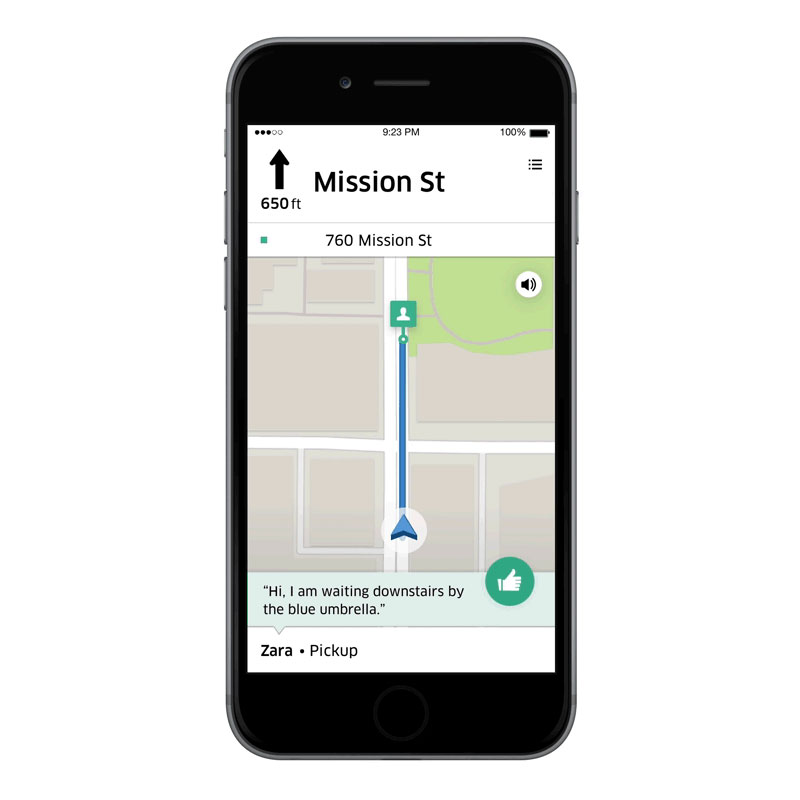 According to Uber, the addition of chat is about offering private communication, not offering your phone number to a driver which may have unpleasant consequences depending on the gender mix. The creepy Uber driver meme exists for a reason and Reddit, sadly, offers up plenty of accounts and threads about this (although there are good stories as well).
Reports suggest Uber is trying to make the app more than just a way to get from point A to point B, and UberEats is one example, while calendar integrations, Snapchat filters, social media sharing and more help complete the Uber experience.
While the evolution of Uber is positive, one disadvantage could be that many of the better Uber drivers also drive privately for clients on regular airport runs or chauffeuring children to and from schools where buses don't run. This obfuscation could add a small hurdle to finding out contact details of a certain driver you didn't get a chance to ask at the time.
However, it seems totally worth it, and for a business that's maligned even while many cherish the app, it's still a carload of good news.