The minimum requirement for a GoPro to store pictures and video is a microSD card, but is one really different from another?
The answer to this one is usually dependent on speed, with the various memory card write speeds making a big difference as to the size of video you can write, but there's more than that. There might be memory architecture or card durability, as there are greater reasons than just "will the card fit the slot" that help determine whether it will work at all in a camera.
If you're a GoPro owner and regular, this can be a bit of a problem. After all, technically all microSD cards will work in a GoPro just like all microSD card working in phones and tablets that support the memory card, but some may work better than others.
To assist with this, GoPro has rolled out the "Works with GoPro" verification, which SanDisk has this week added support for.
What does this mean?
Essentially, anything with a "Works with GoPro" branding will be certified for compatibility with GoPro devices, from the Hero Session to the Hero 4 up to the new Hero 5 products.
At present time, that includes a few accessories, such as Timecode Systems' timecode supported Syncbac Pro and a kiosk system from Foxtales, but memory is a bigger deal for most GoPro owners, and SanDisk has joined Lexar with inclusion, rolling out two new cards with the certification on the packaging.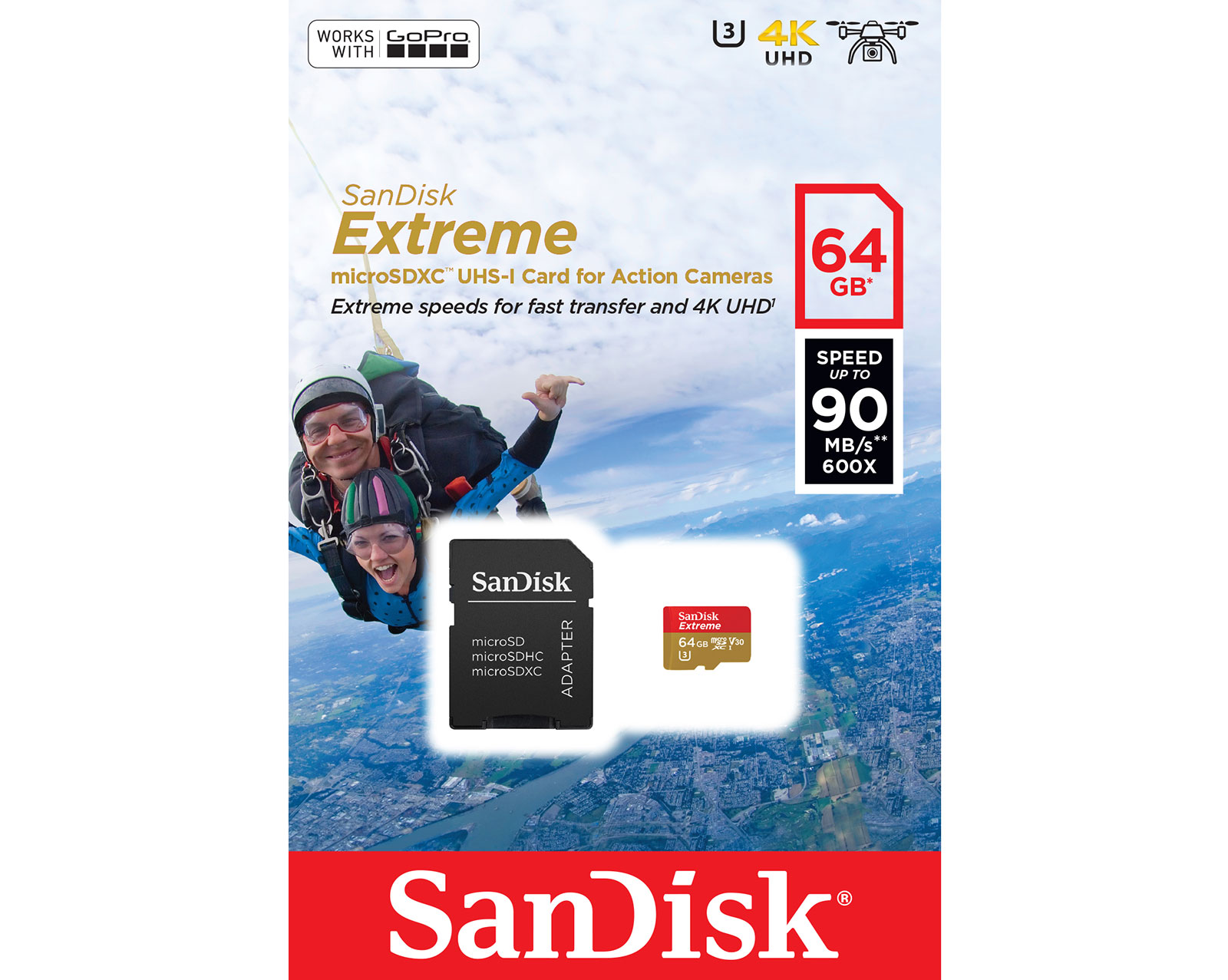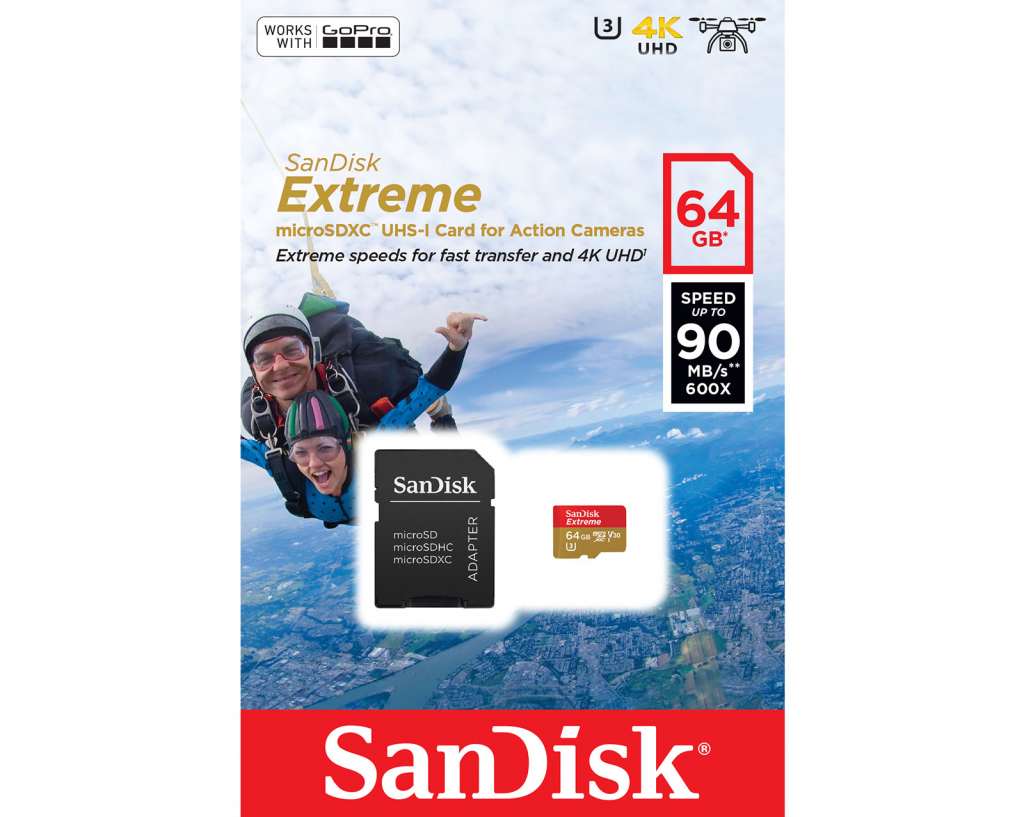 "We are proud to be one of the first companies to unveil a new offering that carries the Works with GoPro logo, as well as one of the first to have access to Works with GoPro verification tools," said George Saad, Country Manager of SanDisk in Australia, part of Western Digital.
"We strive to deliver a great user experience that includes performance, reliability and the peace of mind that data is safely stored. The early testing and verification through this program further confirms our customers get the best possible user experience with their SanDisk cards and GoPro cameras," he said.
It needs to be noted that SanDisk's "Works with GoPro"-branded products aren't totally new, special ranges for GoPro. Rather, these are 32GB SanDisk Extreme microSDHC and 64GB SanDisk Extreme microSDXC cards offering UHS Speed Class 3 (U3) and Video Speed Class 30 (V30), which is a rather technical way of saying "4K UHD friendly", alongside working in other microSD-supported devices, like Samsung's Galaxy S7 Edge and plenty of other phones that capture 4K video.
Even if you do have a GoPro, you don't necessarily need to go out and buy these new cards to work, and if you already have a compatible card, you're good to go there, too.
In theory, it should make buying a card guaranteed to work with GoPro's 4K capture system a little easier, though it doesn't necessarily mean your card will survive the sort of beating the camera will by itself, nor does it mean it will last as long as the camera conceivably would. For that, you'll want to treat the card well and back up regularly, as you would with any memory card.
Regardless, you'll find SanDisk's "Works with GoPro" microSD cards available now at electronics stores across Australia for $59 for the 32GB and $99 for the 64GB.