External storage is changing for the better, because while we've had the same ol' hard drive for years, Samsung is making it better, faster, and stronger.
Did you ever wonder what would happen when technology companies took a page from the book of "The Six Million Dollar Man", vowing to endow technology with three facets, specifically that of "better", "faster", and "stronger"?
We're not sure most did, but that's the area Samsung has been working in when it comes to external storage, leaping over the hard drives it used to produce and focusing instead on solid-state memory, the fast flash memory that you rely on inside your phones, tablets, and these days laptop computers.
Thinner and lighter, and also much less power hungry, solid-state storage is already being turned to without you realising it, thanks to its use in everything from the memory cards you use in your digital camera to pretty much anything else advertising "storage" these days, including TVs.
This tiny technology is being used to replace anything where a hard drive would normally be used, and that also includes the external storage backup drive.
Believe it or not, the backup drive is something not everyone has experience with, and some aren't regularly turning to the backups at all, with a recent spot of research commissioned by Samsung revealing that over half of all Australians have lost content because they haven't backed up, while almost as many don't perform monthly backups.
That's a serious dilemma, and one that needs to be addressed ASAP.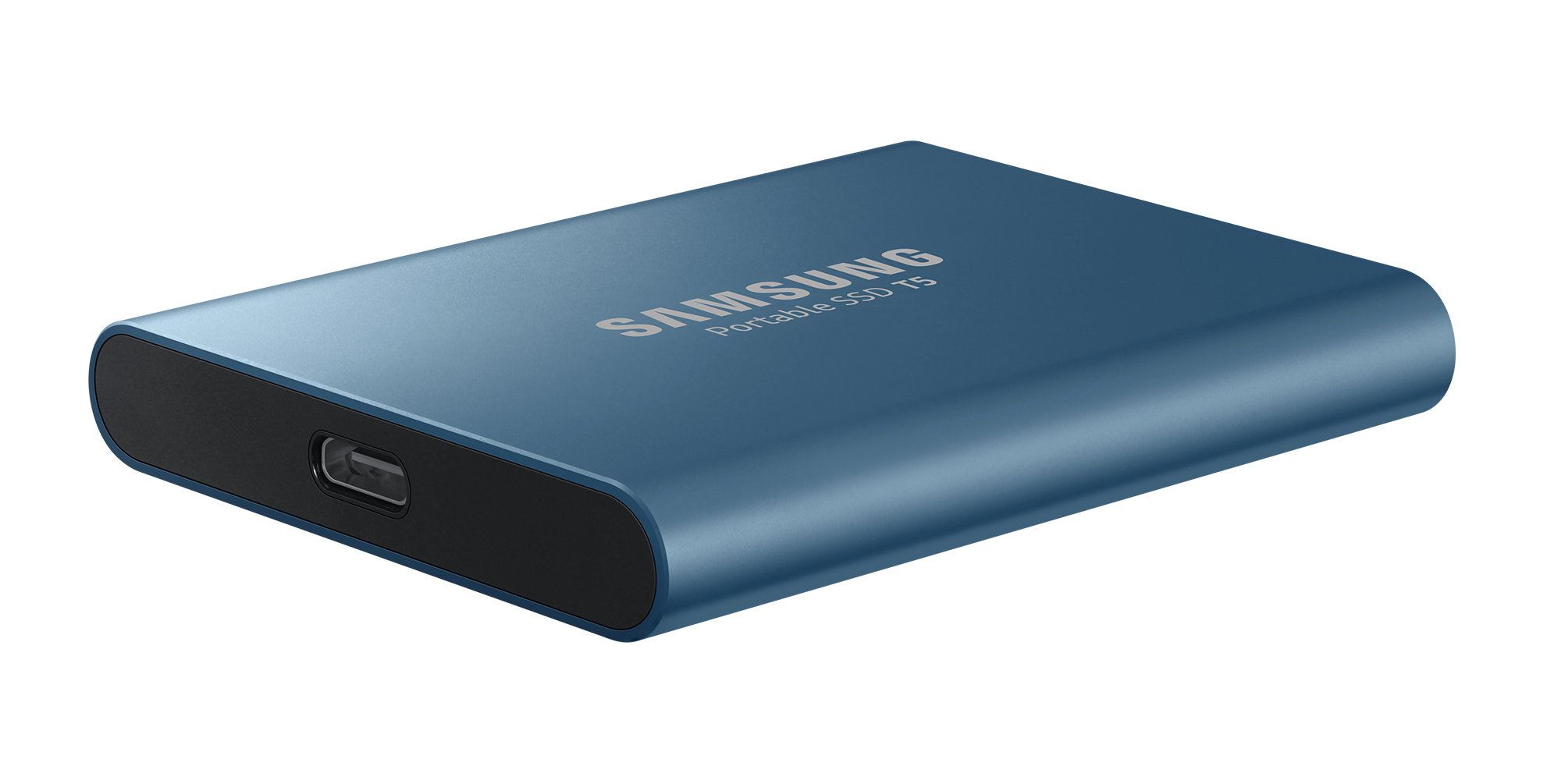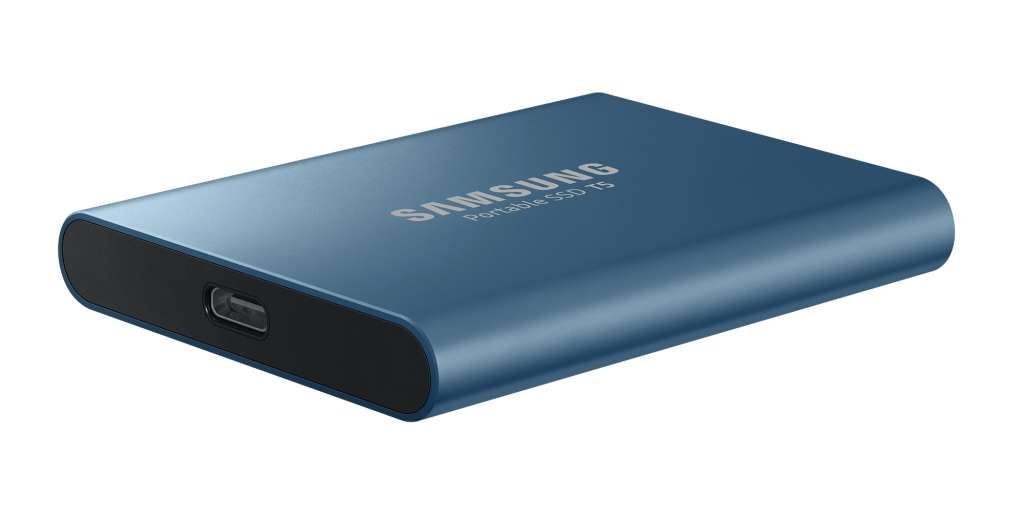 To that end, Samsung's latest drive is especially important, as the company finds a way to improve on the hard drive by making solid-state storage technology more affordable, and even faster than what the company released last year.
While last year's T3 SSD achieved speeds of 450MB per second max, this year Samsung has made sure its new T5 model could beat it, delivering transfer speeds of up to 540MB per second in a device that barely measures much more than a box of sultanas, and is about as light, too. Possibly even lighter, given the 51 gram weight.
"Samsung has been pushing the envelope of possibility in portable storage and solid-state drives for years, and the Portable SSD T5 continues our legacy of leadership and innovation," said Samsung's Paul Sharpe.
"We know Australians are interested in securing their data on a physical device, but see speed and time it takes to complete the back-up as a barrier," he said. "We are confident that the T5 offers a great solution for exeternal storage, including faster speeds from previous Samsung portable SSD solutions ands a solid design that is lightweight and conveniently pocket-sized."
You'll find support on this tiny drive extended to your regular desktop operating systems, most notably Windows and Mac OS, though Android support is there, too, ideal for folks who take a lot of photos and want to take a lot of data with them where ever they go.
Essentially, if "small and light" is the only thing holding you back from buying a hard drive, it's essentially that, making it possible to take your files everywhere you go. Just make sure you don't lose it, you know, small size and all.
Samsung's T5 portable SSD (PSSD) is available now, arriving in blue for $199 for the 250GB model and $329 for the 500GB, while the black model will be found for $649 with 1TB storage and $1249 for 2TB.