Months after the Galaxy S8 and S8+ arrived, Samsung's competitive assistant to Google and Apple finally does something. Finally.
There were lots of things to like about Samsung's S8 smartphones this year, but one thing you weren't likely to connect with was Bixby, the special artificially intelligent assistant developed by Samsung to take on the likes of Apple's Siri, Google's Assistant, Microsoft's Cortona, and even Amazon's Alexa, the latter of which isn't available in Australia as of yet.
But this week, Samsung is trying to turn that Bixby frown upside down, as it finally — finally — has its voice assistant ready for action, and waiting to take your commands.
Australian owners of either the Samsung Galaxy S8 or S8+ (or both) will see Bixby's core functions downloaded to their devices from the Samsung Galaxy Apps store, with the voice kicking in when the handset's Bixby button is pressed.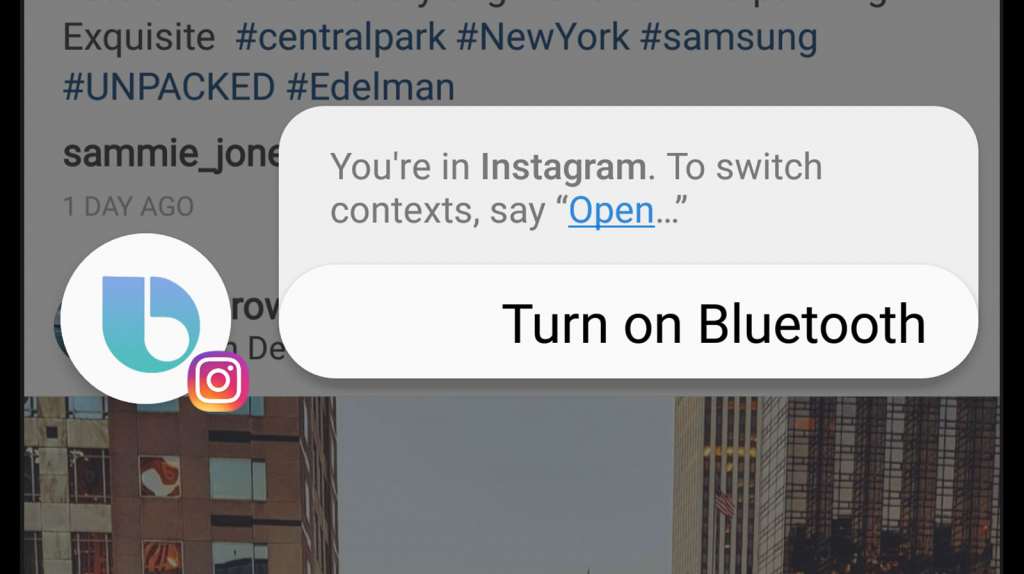 The addition rounds out the features Samsung promised when the phones were released earlier in the year, with the Bixby button now good for something, other than remapping it, which was what fans of the S8 had bee able to rely on.
In fact, with this addition, it's not just Australia, with more than 200 countries and territories gaining support, including our own nation, even if the language support is very specific.
While Australians can use it, the only languages presently supported are US English and Korean, and that suggests this release might have been rushed out to make Bixby compatible with the world over, rather than tailored for specific dialects around the world.
For instance, while South Africa and Canada are supported, neither Afrikaans nor French language are supported out of the box. Rather, you get US English specifically, and that's all you can use.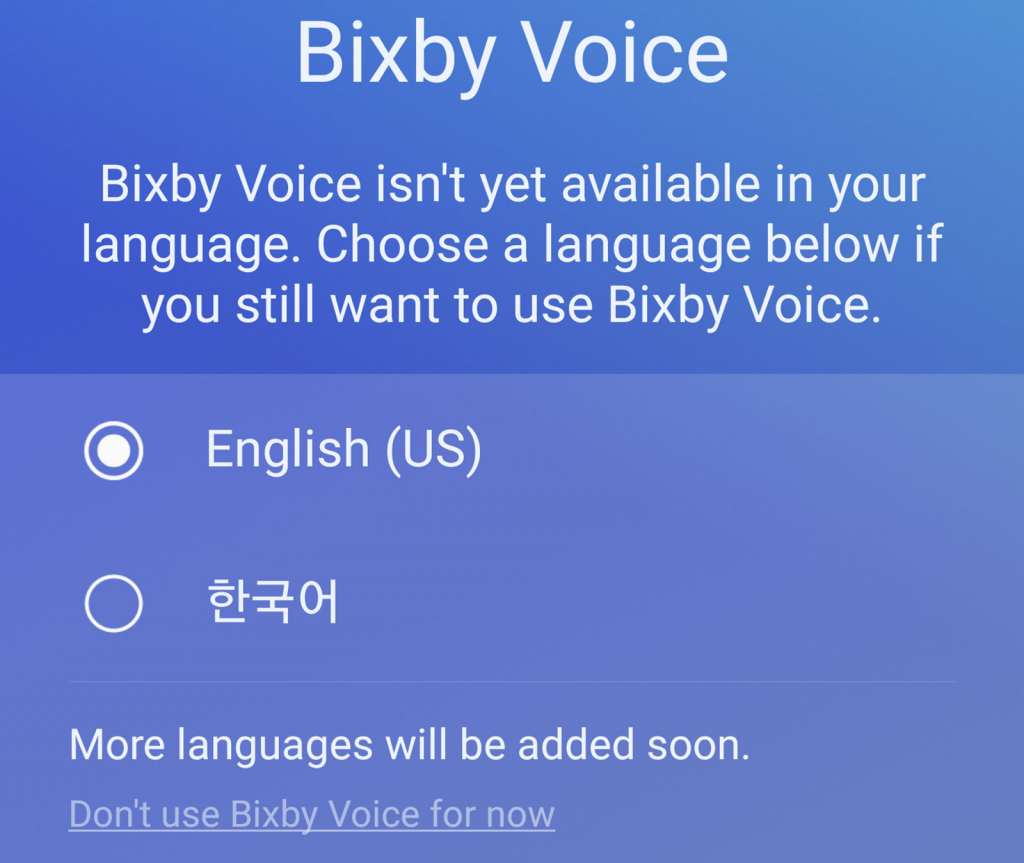 Australians likely won't have to worry too much, as much of our language will be picked up being English based, but from our testing, a few words were missed, and even the weather had issues.
While Bixby normally sends a weather card in Celsius at the best of times, speaking to Bixby and physically asking for the weather will net you it in Fahrenheit. Go figure.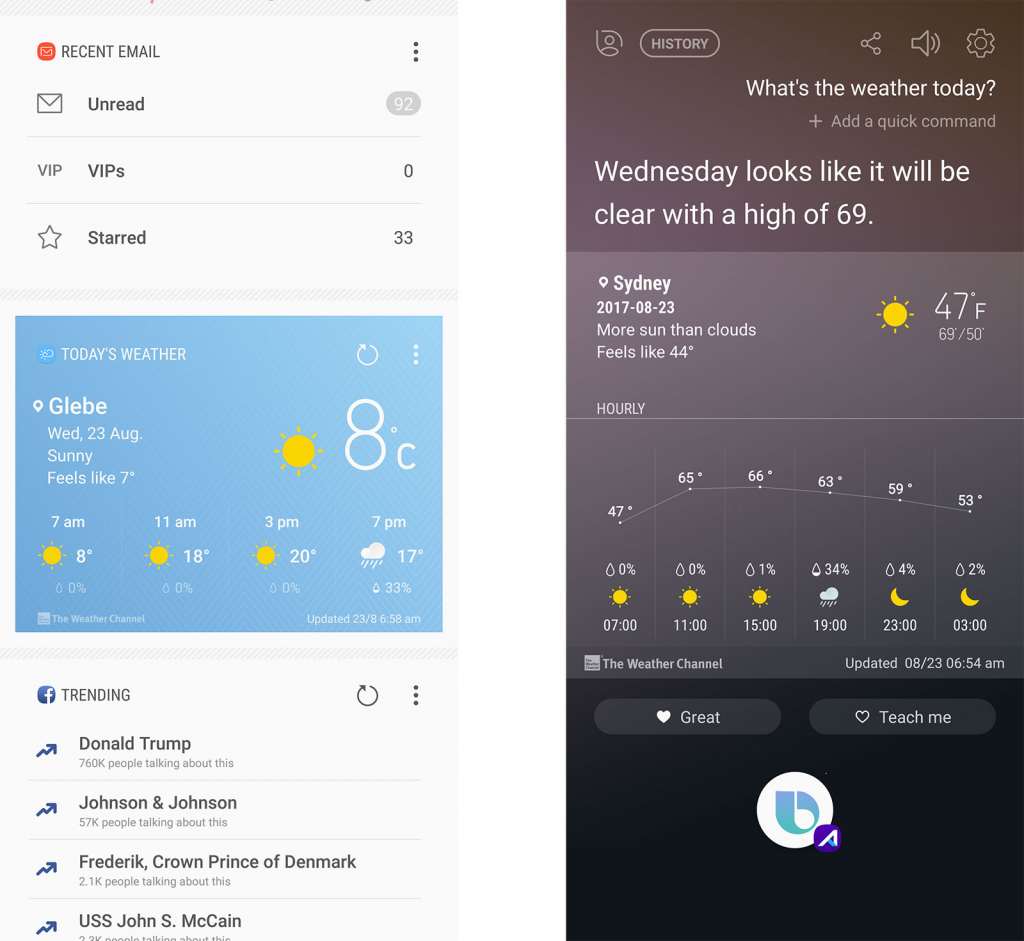 Bixby isn't necessarily there for this sort of functionality, but it can work for this. Rather, what makes Bixby more interesting is how it can be used to control your phone.
You can set Bixby to wake your phone from your language, and it will learn your voice over time, but more importantly, you can use voice to turn on and off phone settings like Bluetooth, send messages, and open applications.
We found you could open Apple Music, for instance, but Spotify wouldn't work. Strangely, when we told Bixby to "Play Apple Music", it opened Google Play Music and tried to play a song.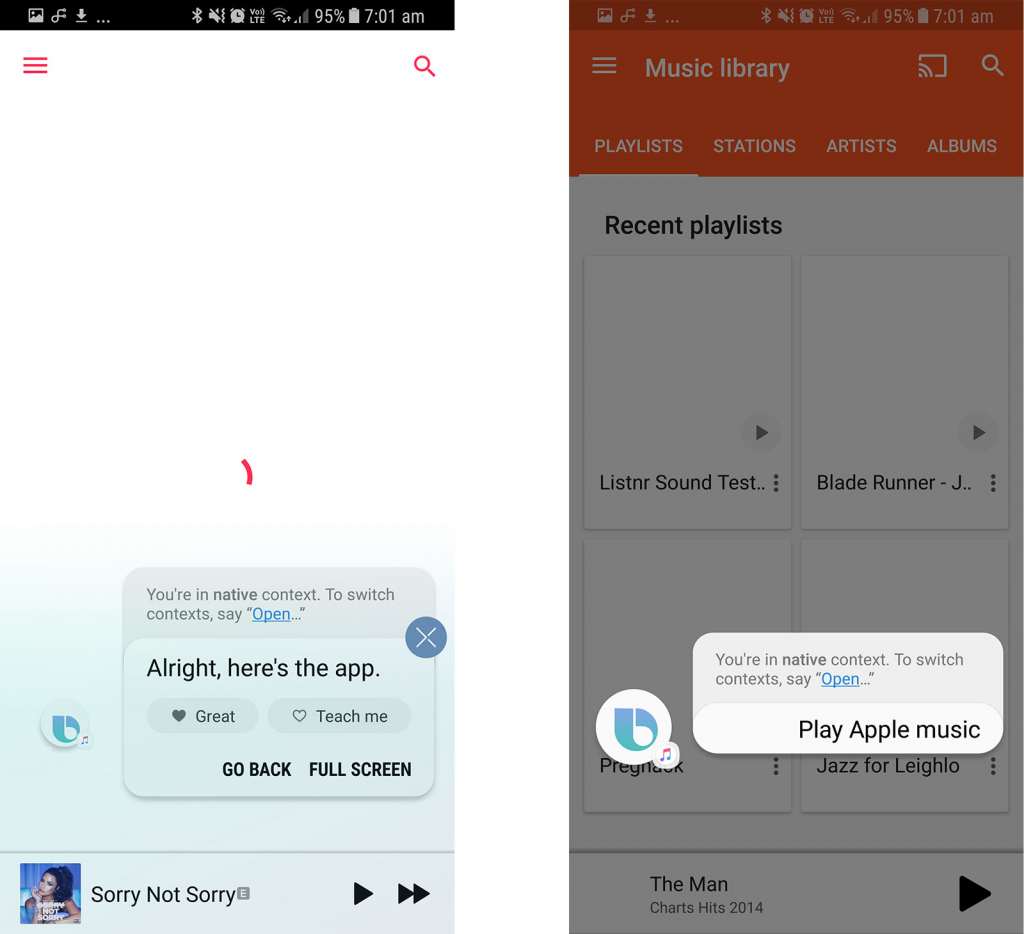 We guess there's work to do, and that isn't a total shock, given voice assistants often need quite a bit of back and forth not just with the people talking to them, but the developers tweaking the data science behind them, which we suspect Bixby we now get having gone worldwide.
"Bixby is an intelligent way of interacting with your Samsung smartphone," said Garry McGregor, Director of IT and Mobile for Samsung Electronics in Australia.
"With the introduction of Bixby voice, our Australian customers with a compatible smartphone will be able activate the power and functionality of the Bixby experience simply by speaking with their device," he said.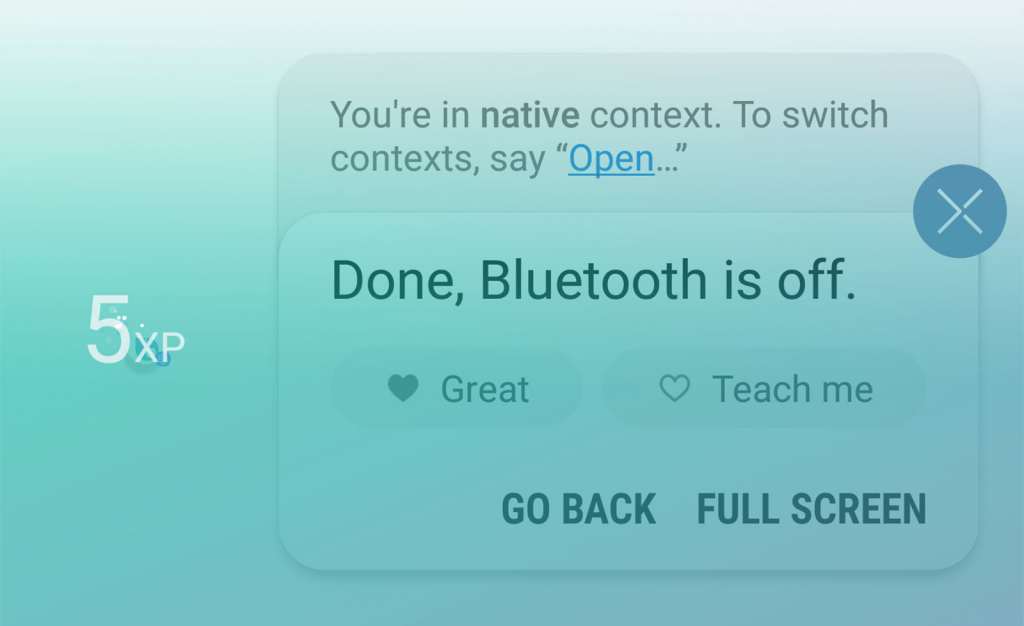 Perhaps the most intriguing inclusion for Bixby is the gamification of its service, or to put it simply, the persuasion of you to use it in order to get a sort of "points" system. Essentially, the more you use it, the more Bixby levels up, like in a game, and the more points you can get to unlock themes for the voice assistant, and participation in possible Samsung-related promotions.
We're not sure about that last part, but certainly being told you're doing well every time Bixby is able to complete something does make you feel a little better, especially if you have a choice between voice assistants, which Android users definitely do.
Now all that's left is for Samsung to announce another phone compatible with Bixby, but we guess that's what tomorrow is for, with the Galaxy Note 8 expected to add to the only two phones compatible with the service, the Galaxy S8 and S8+.