Few PC gamers get the chance to take their desktops to a TV, but Samsung's latest big-screened monitor is about as close as it gets, and swallows them whole.
If you game on a PC, there's a good chance your screen has increased in size over the years. Depending on how long you've been playing first-person shooters, real-time strategies, role-playing games, racing simulations, or multiplayer frenzied action titles, the screen you stared at for hours has likely seen jumps from 15 to 17 to 21 to 24 to 28 where much of the gaming world sits now.
Getting the size up has taken developments in LCD panel technology, not to mention price drops, and monitors have kind of just sat there for a while.
Some gamers might have even gotten wise to the fact that their TVs are great big screens for gaming, and while the resolution has only just now been pushed to make gaming better — because 4K is so much better than 1080p Full HD — they're now gaming more happily.
But what if you want more?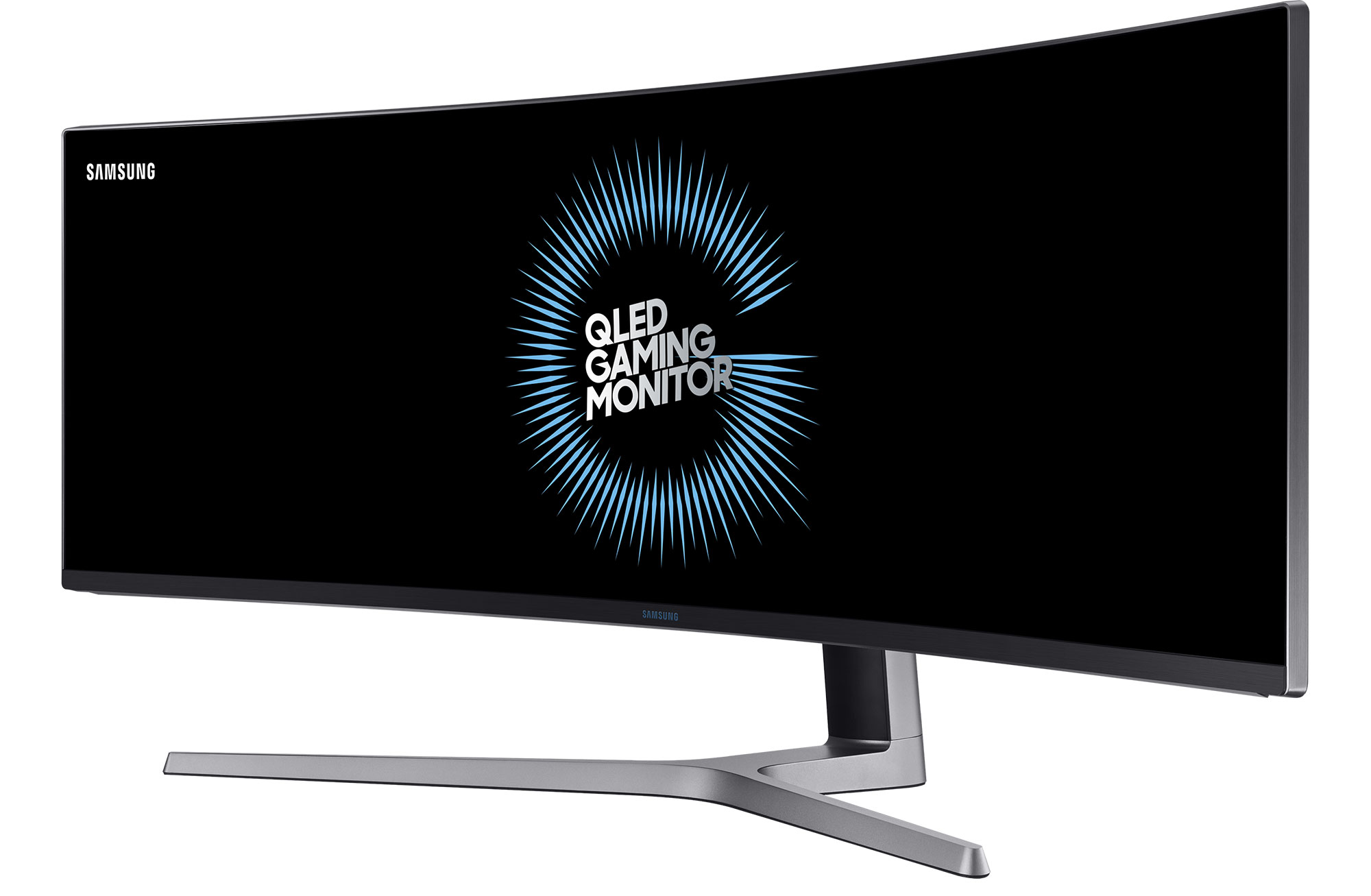 Samsung is about to offer gamers with deep pockets an experience that is a little different from their regular monitors.
Designed with a different aspect ratio, Samsung's latest is the CHG90, a ridiculously wide 32:9 monitor that offers a staggering 3840×1080 resolution in a screen that not only curves around the gamer, but does so with Samsung's Quantum Dot technology, boosting colours at the pixel level thanks to specialised crystals designed to pump up the range.
The screen supports High Dynamic Range, as well as a 144Hz refresh rate that can be switched to 60Hz and 120Hz dependent if the hardware or game needs to, though really, our attention is on that insane aspect ratio.
Samsung's use of 32:9 is practically unheard of, simply because it is two Full HD 16:9 widescreen monitors fitted together, at least in terms of resolution, meaning you can do a lot on one screen, setting up two sets of Full HD pictures next to each other.
While widescreen displays are typically 16:9 (1920×1080) or 16:10 (1920×1200), ultra-wide is typically seen as 21:9.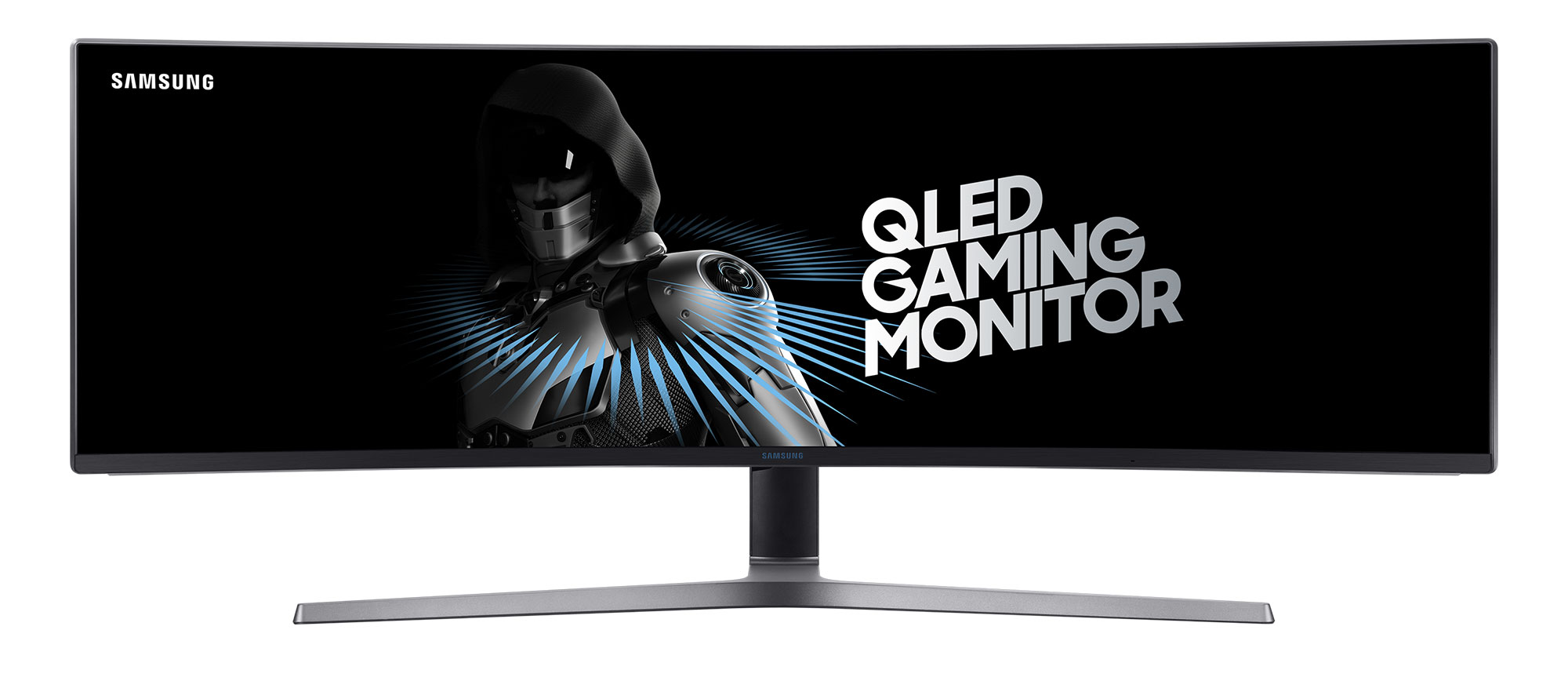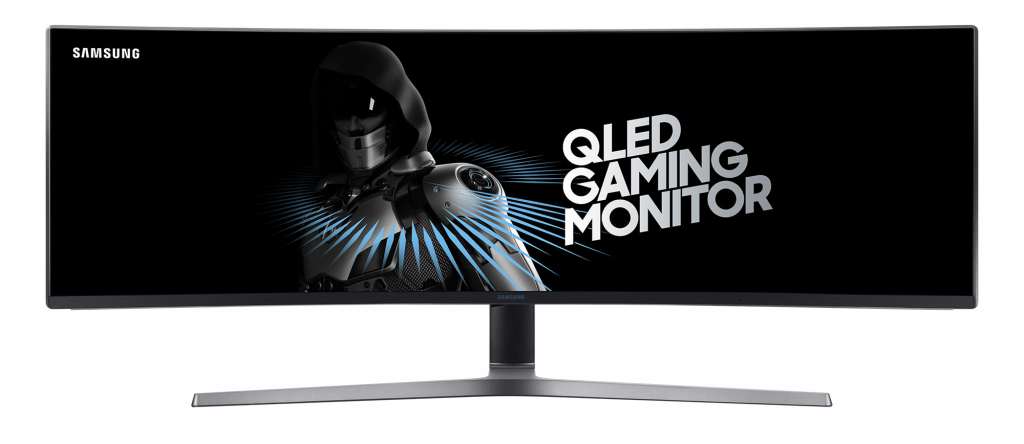 Samsung's CHG90 is even wider again, and to make it even more impressive, hits a staggering size of 49 inches.
"The Samsung CHG90 monitor will provide a rich and immersive experience for users through the combination of our QLED panel technology, brilliantly curved design, as well as fantastic performance with support for HDR and fast response time," said Samsung's Paul Sharpe.
"We believe the level of immersion through the curved design, the wide field of view due to the size of the panel, as well as its QLED pixel technology, will help change the way Australians think about monitors, whether they gamers or at work," he said.
You will need deep pockets, however, if you plan to tackle one of these bad boys, as the Samsung CHG90 49 inch ultra-wide and curved display will be arriving next month (November) with a recommended retail price of $2499.95. That's more than some people spend on gaming PCs.