Front load, top load, tumble dry, and dry flat. You may not care about those terms, but Samsung's 2017 laundry machines do, and they do 'em all.
The washing machine isn't given much credit beyond its utilitarian use, because like the refrigerator, it's one of those "set and forget" gadgets, buying it, using it, and then only replacing it when the thing feels like it's ready to pack up shop and stop doing its job.
Over at CES in Las Vegas, Samsung appears game to change minds on when they should replace the washer and dryer, announcing a model of each that could very well change the game, able to handle nearly any type of clothing you can throw their way thanks to the most flexibility we've seen in any laundry machine prior.
The solution is a two-for, in that while you can buy the units separately, they're made to go together, with the FlexWash and FlexDry able to be situated next to each other not just for a more stylistically friendly laundry solution, but one that shares design traits.
You see, they're both front-loaders and they're both top-loaders, as Samsung eschews as the "one over the other" argument that appliance makers have been sending our way for years, opting instead to kill both soiled laundry birds with the one stone.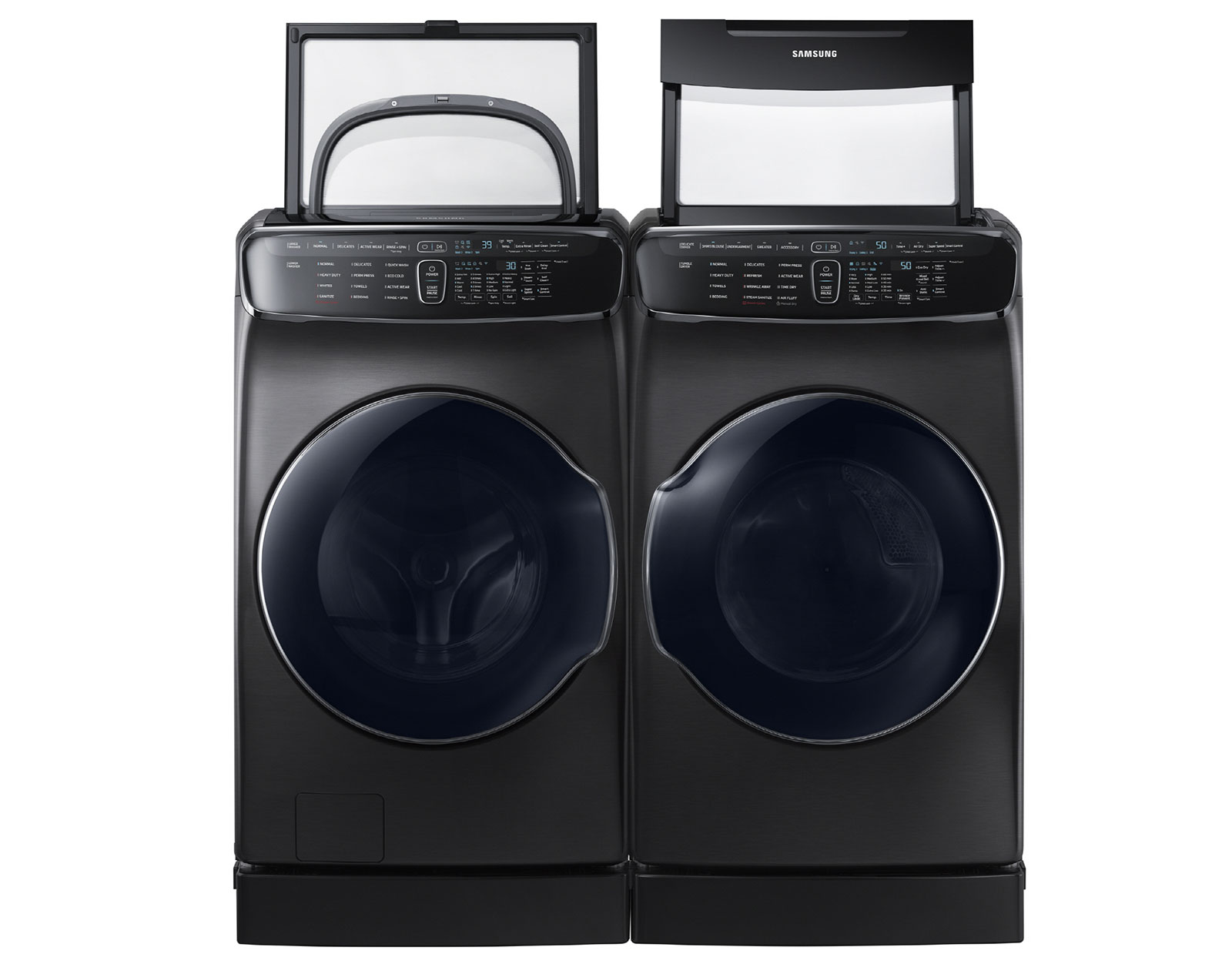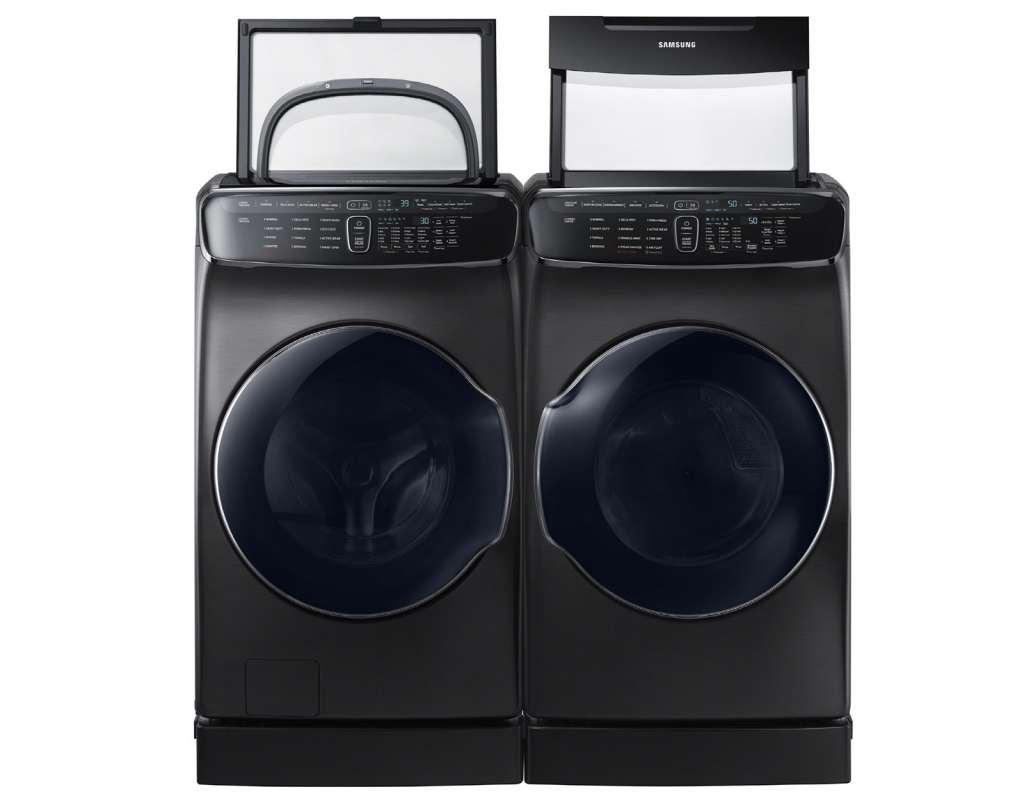 Why would you want both a top- and a front-loader in the one machine?
According to Samsung, it's about the differing needs of the every day, with the front-loading capability of the FlexWash able to handle the normal and bulky loads, while the top-loader opening can deal with the larger loads while also wash small loads separately, giving you two separate cavities and washing machines built into the same unit, an intriguing concept for big families with equally big needs.
The FlexDry relies on a similar principle — two dryers built into the one — but these are for different needs again, with the front-load dryer built for big washing loads and incorporating Samsung's Multisteam technology to both fresh clothes while reducing wrinkles and odours, while a second top dryer is built as a rack, allowing you to dry delicate items with a heated air flow while they lay down, the system automatically adjusting the heat between the ambient room temperature and 35 degrees Celsius.
With two types of unit in the one, Samsung is calling its Flex machines a game changer, and while they're built for larger homes, they're also built for the web, including support for the Internet of Things (IoT) and allowing users to control the machines with Android and iOS smartphones.
"Everyone has different clothes and different ways of caring for them," said Samsung's Seo Byung-Sam, President of Home Appliances. "Finally, FlexWash + FlexDry is a laundry system that fits any need, all at once. We are striving to give consumers the freedom and flexibility to adjust the laundry process for the way they live, not the other way around."
It's hard not to see the brilliance in this one, and CES has already seen fit to give it a CES Innovation Award this year, though one of last year's solid improvements to washing products is missing in action here, with no AddWash door, the extra door that allows you to quickly throw in an extra sock or garment if you missed it upon throwing the laundry in to be washed.
We suspect that Samsung's argument on that one will come down to the fact that two washing machines negates the needs for an AddWash door, though will ask all the same.
And as for availability, we're not sure at this time, but if it does come to Australia, suspect it will be closer to the middle of the year. Get those laundry rooms ready, because if you want Samsung's FlexWash or FlexDry — or even both — you're probably going to need a fair amount of space.