There's no escaping the world of smart-everything, as the internet fridge returns with a vengeance.
The focal point of the home is changing, as people begin to realise that the kitchen may well be the hub of the home instead of that of the TV, and that means appliances in the kitchen may want to change with it.
As we begin to gather round the preparer of the food and use our mobiles and tablets to consume media — the movies, the music, the television shows we used to depend on the big screen TV for — appliance makers are realising that the "internet fridge" may well be more useful today than when it was introduced a few years ago.
And this year at CES, two of the biggest players in smart appliances are battling it out for refrigerated supremacy, as the internet fridge returns with a big screen and a big view to helping you out in your life.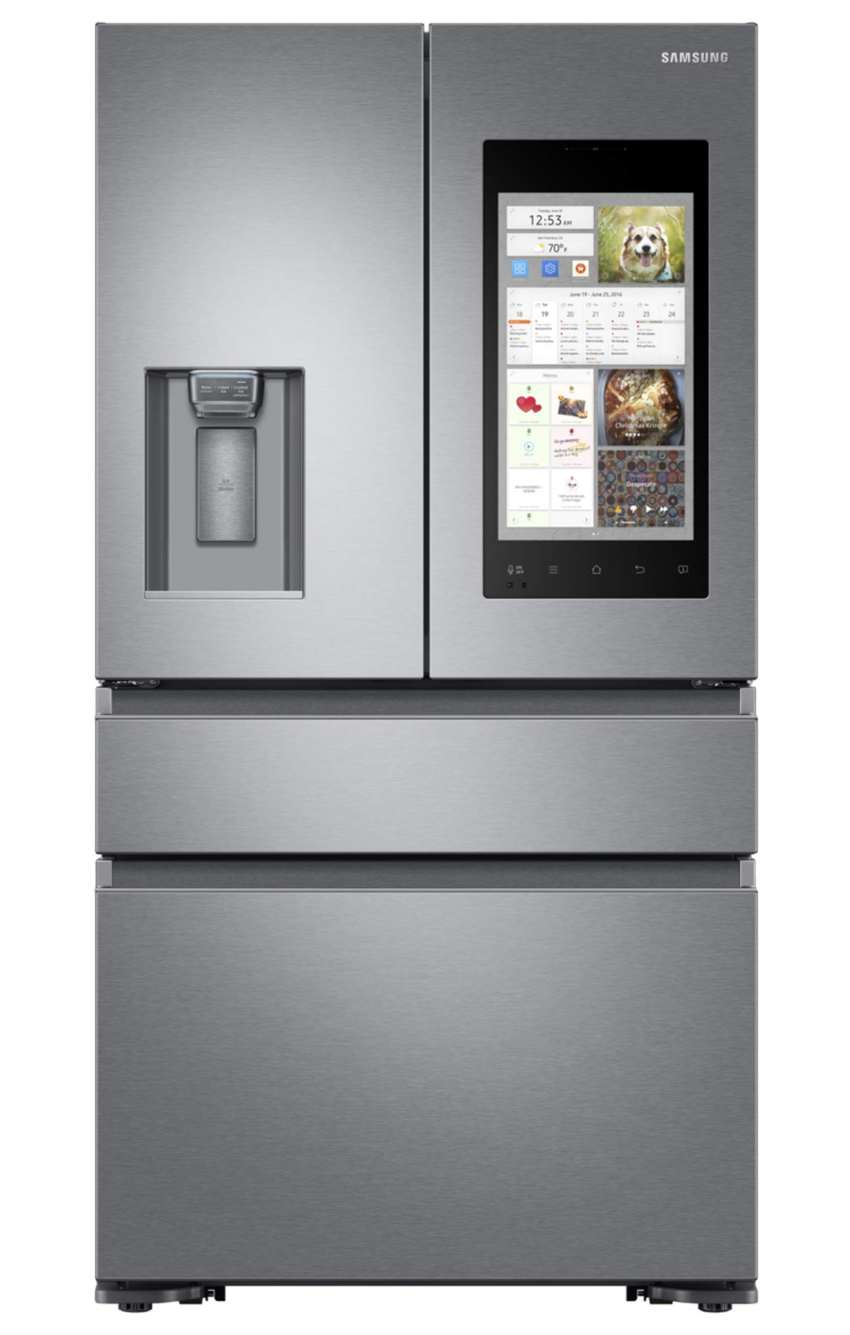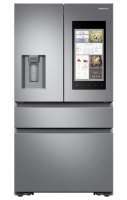 First, there's what's on offer from Samsung, which takes the Family Hub fridge announced at IFA in Germany last year and upgrades it slightly, with more fridges supporting the technology growing from four models to ten.
It's not just about more product variety, as Family Hub goes from version 1.0 to version 2.0, adding some usability tweaks and Samsung saying there will be more integration with apps, as the internal cameras can now be switched on to show what is running out in the fridge before adding those images to a shopping list feature.
Some of the important changes come as Samsung works to refine the way families use the 21.5 inch touchscreen on the fridge, because the whole point of this thing is that it works as a way for family members to communicate, with the screen now supporting an app on iOS and Android to allow people to send messages to the fridge's screen from where ever they are.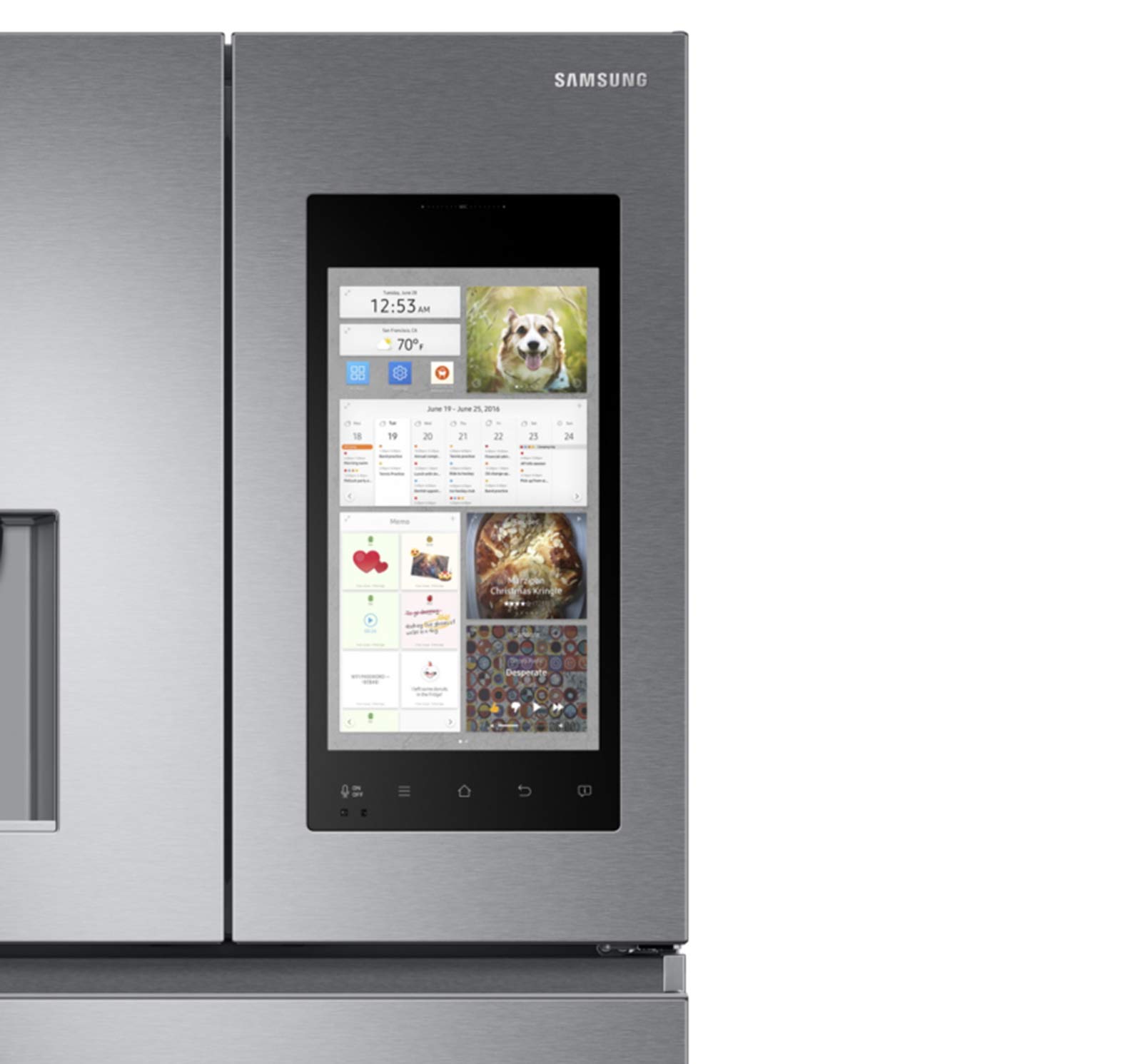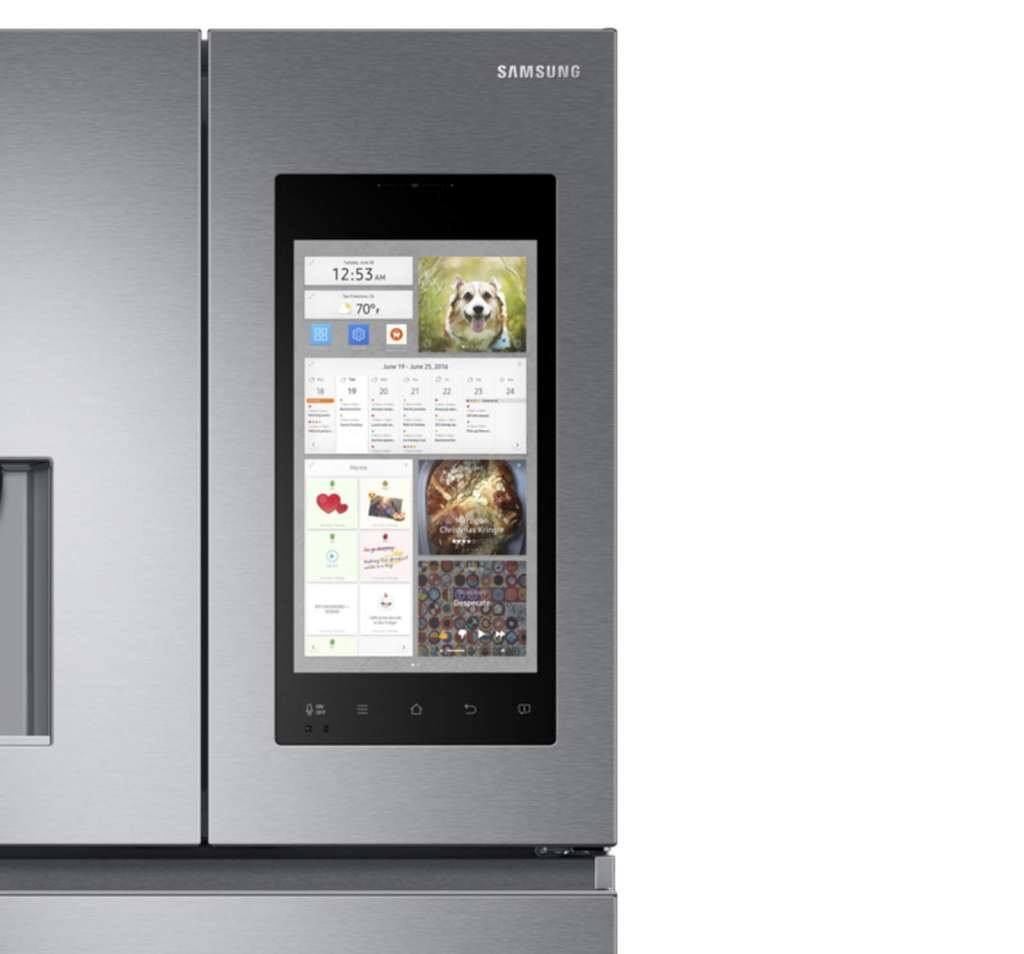 Want to send mum a photo and have it appear on their fridge? The app will do that. Keen to let them know you won't be home for dinner? It'll do that, too.
It's not just compatibility with phones that Samsung is talking up, either, with connections to security and entertainment providers, including the likes of Spotify and Ring.
"The Family Hub range changes the way we think about what a traditional kitchen appliance and the response since its launch has been exceptional," said Jeremy Senior, Director of Home Appliances at Samsung Australia.
"We look forward to further enhancing our connected offering this year and will share more news later in 2017."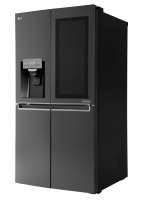 And then there's LG's offering, which popped up a little later in the CES news cycle, offering more multi-door fridges again with a big LCD built into the right side.
This one is a little different, however, as LG's "Instaview" aims to let you knock twice to see what's inside your fridge using your own eyes.
While that might seem like LG has found a way to kill the camera inside the fridge, the company has kept a 2 megapixel camera inside to let you see what you're missing out on while you're out and about, using what LG says is a "super-wide-lens camera" to view what's inside the fridge in case you fear you might be running out of something.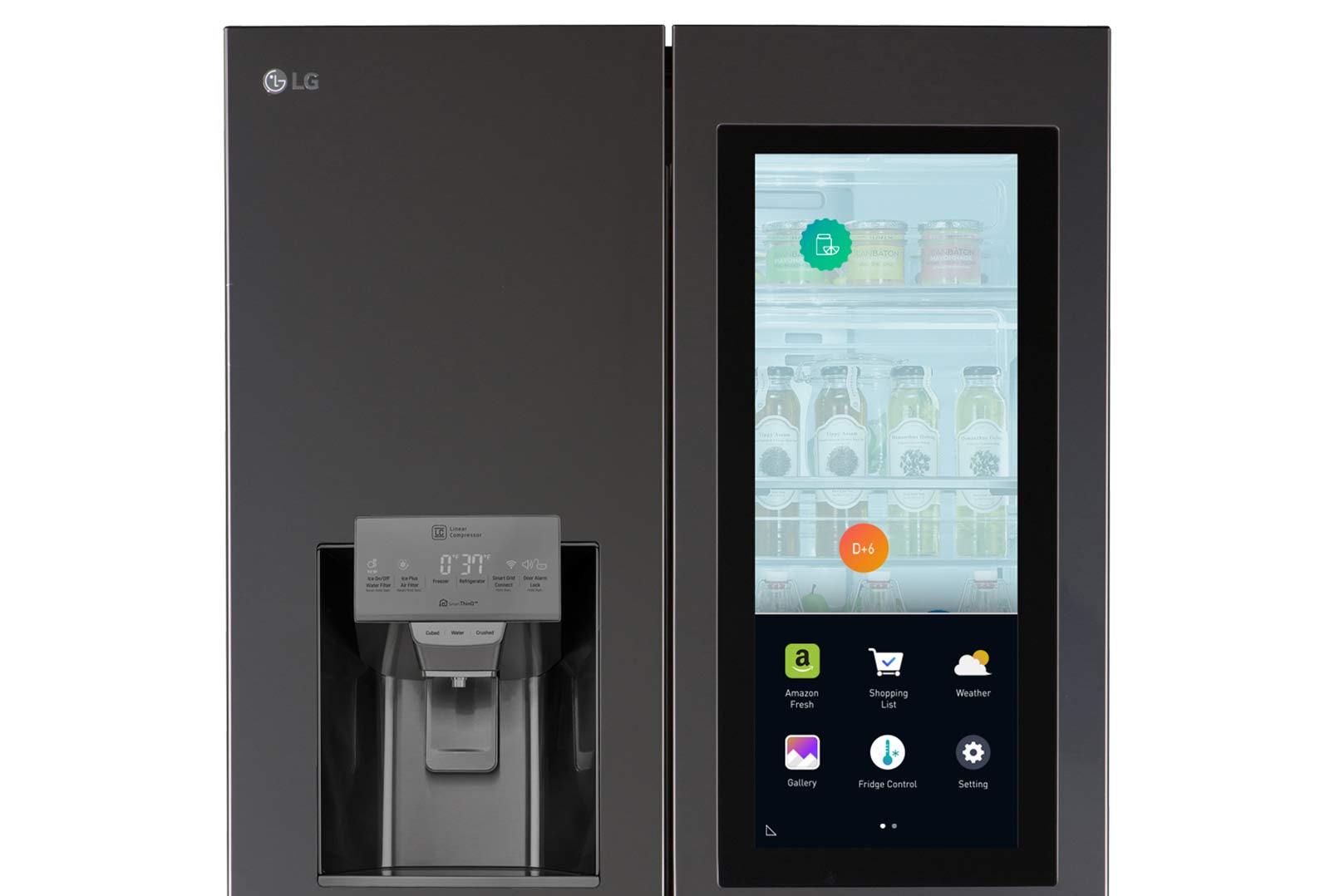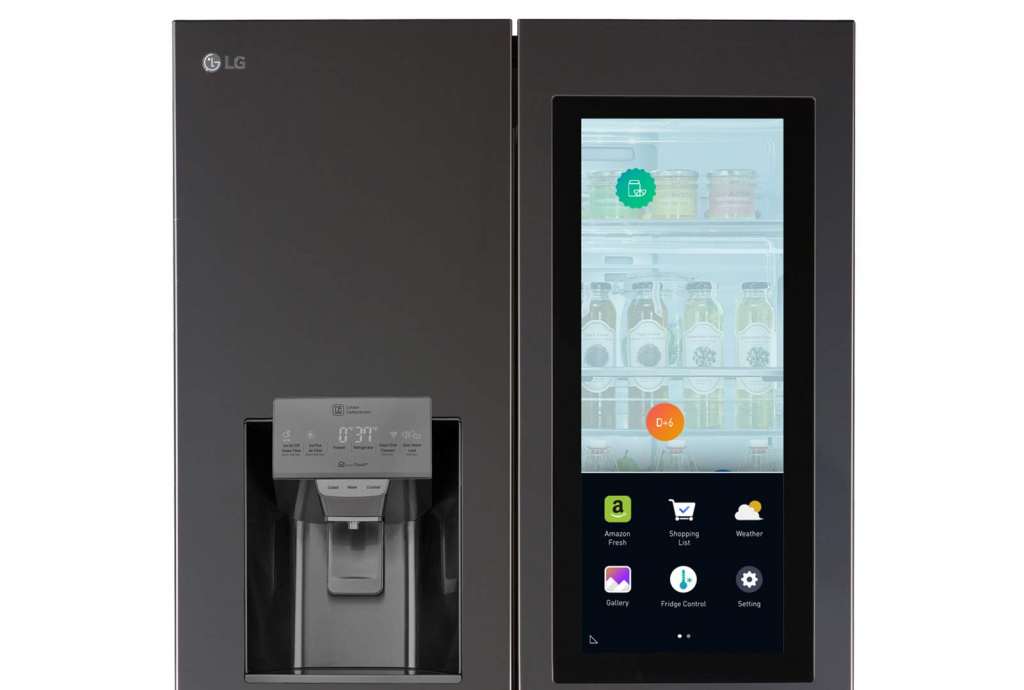 For this one, LG has tapped its webOS operating system — the platform used on its smart TVs — to control the fridge, with web access, shopping lists, music playback and more happening on the display, while it has also tapped Amazon to provide support with its Alexa voice assistant.
In Australia, Alexa isn't presently available, though we're not sure there's any reason aspects of the service shouldn't work, similar to how when Australia received Amazon's Fire tablet we couldn't use half the features, but could still access the Kindle books purchased and read through it.
"By working with Amazon, we are able to broaden our smart refrigerator's capabilities and further provide our customers with a pleasurable cooking and dining experience," said LG's Song Dae-Hyun.
"Our Smart InstaView Door-in-Door refrigerator will allow users to enjoy their kitchen experience like never before."
As to whether that last statement is true is anyone's guess, but it's clear the fight is well and truly on for kitchen supremacy this year between these two, so who will come out on top?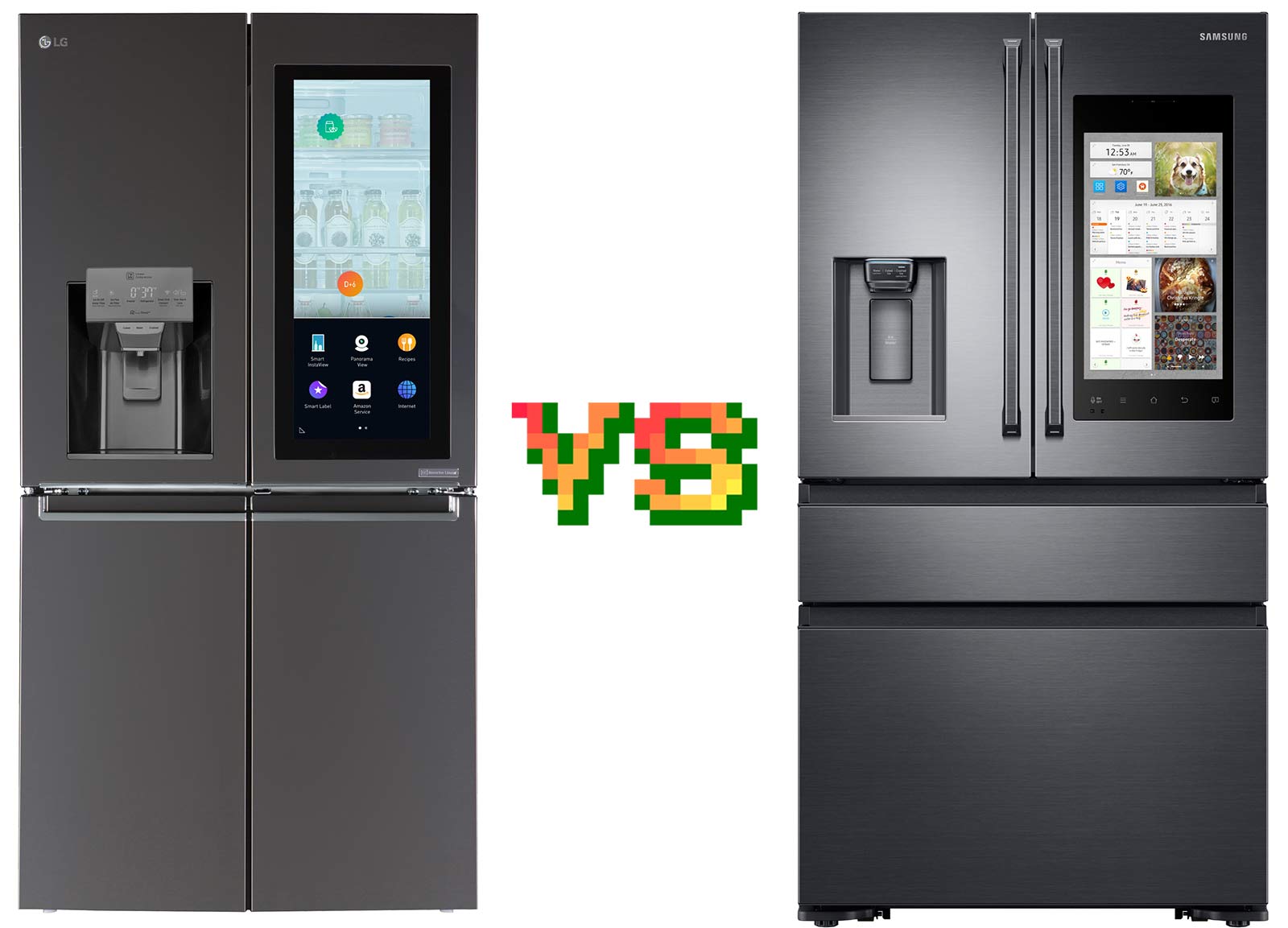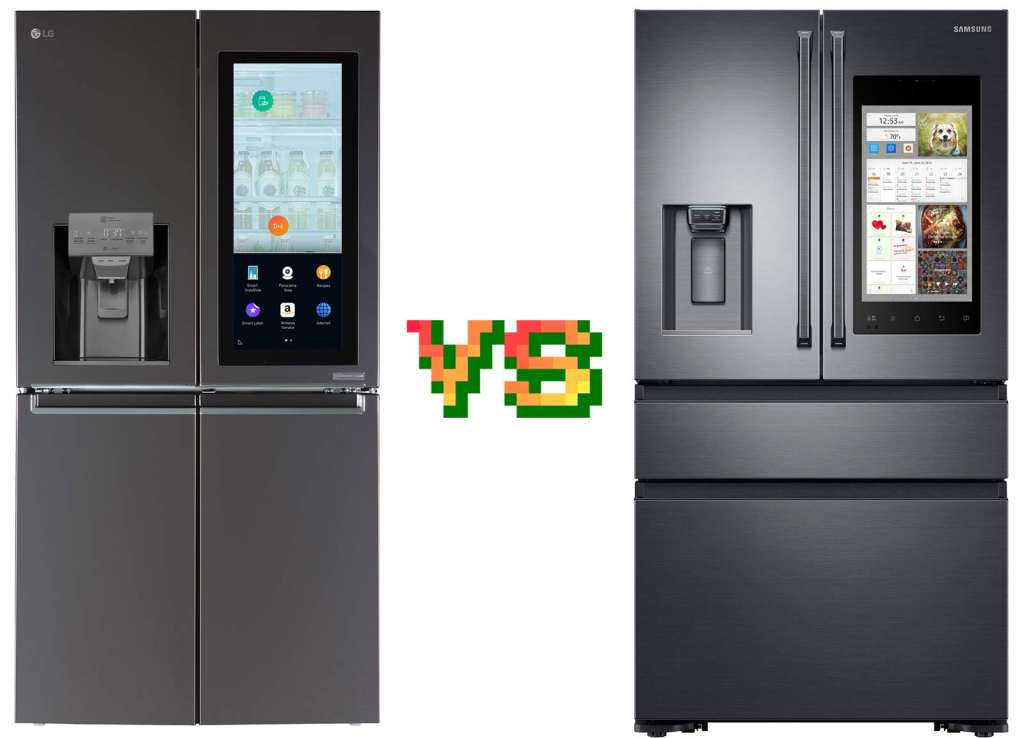 Right now, that's hard to say, though both offer some very interesting features.
Samsung's second-generation fridge could prove to be a big deal, not just because of the improvements that come with age and tweaking, but also because it will be on more models, making it something more than just people with a demand for big fridges can get behind and try.
On the other hand, a transparent LCD is a really cool feature, not just because it gives you a peek inside, but also because transparent LCDs have generally missed the home, as manufacturers have never really found a way to make them useful. They've appeared in the odd digital picture frame and a TV prototype here and there, but this isn't a common technology in the home, so to see it finally grace an appliance is a big deal.
With that being said, if the premium for such a technology works out being massive, consumers could just argue that it's easier to open the fridge to see what's inside… and they could just argue that all the same if the internal transparent view isn't that useful all the same.
We'll let you know when we see both, and given that both Samsung and LG have both let us know about them, we suspect we'll see local releases of each some time in 2017.