Plantronics has always aimed for a balanced sound, and with its latest pair of on-ear headphones, gets the combination of wireless and balanced down to a budget price.
There's a feeling you get with some cans that headphone makers rarely have plans sending balanced audio to the ears on your head to enjoy yourself (enjoy yourself).
Most headphone makers are usually aiming for a specific sound, whether it's urban and bassy, crisp and tight, warm and soulful, or shallow and poppy, with the first or last usually a sign that the headphones are going to be a little cheap.
Balance, however, doesn't seem to be the general vibe everyone goes for, but it's something Plantonics' on-ear and around-ear headphones almost always have, seen in the BackBeat Pro 2, the original Pro model, and Sense headphones.
Granted, you've had to spend a good $200 to $350 to get this in the past, but this would afford you portability, wireless via Bluetooth, and that balance we've already spoken of.
This week, however, Plantronics is lowering the cost of entry and the barrier for a pair of Bluetooth cans, announcing the "505" headphones, on-ear cans where the cord is optional and the balance is not, delivering that Plantronics sound without active noise cancellation in a pair of headphones for under $150.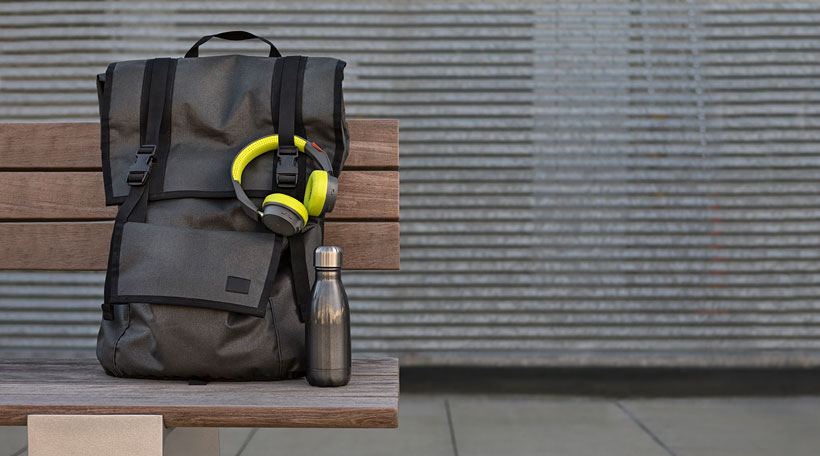 In fact, the cost here is actually $119.99 in Australia, bringing wireless headphones right down, while keeping battery life up including up to 18 hours of listening time in a pair of headphones that can be charged over microUSB and yet can also be plugged in with an included 3.5mm cable if you run out of charge (or are somewhere Bluetooth may not be allowed).
"The BackBeat 500 Series is designed to be your perfect first pair of wireless headphones that provide an exceptional experience without breaking the bank," said Peter Petrides, National Retail Sales Manager for Plantronics in Australia and New Zealand.
Initial testing of the Plantronics 505 headphones shows them to be much tighter and balanced than their price tag would initially suggest, with a touch of sound isolation from slightly thicker memory foam cushions than Plantronics normally uses.
The controls aren't gesture based, sadly, or even some of the rotational or on-ear options the company normally relies on, opting instead for more basic buttons around the ear, but that's part of what getting the price down seems to entail, and really it's the sound and wireless connectivity that's going to matter here, with support for Bluetooth multipoint for up to two devices at the same time but eight paired altogether.
Also of note is the inclusion of Plantronics' "Deep Sleep" technology, which basically allows the headphones to go into a sleeping hibernation mode for the battery, keeping the charge for up to six months if the headphones have accidentally been left on.
"With best-in-class battery life, all-day comfort and Plantronics' signature high quality audio, they bring simplicity and reliability to those who are looking to transition into the world of the wireless," said Petrides.
Pricing of the Plantronics 505 on-ear wireless headphones comes in at a suggested retail price of $119.99, with availability in white, grey, and dark-grey-mostly-black, with the headphones available now at JB HiFi and Harvey Norman.
We have our white model already on, and will be looking to provide a review in the not too distant future.