Film may be something of a bit of a niche these days, but photography is still going strong, and the expansion of what your phone can do is a big deal.
For many of us, carrying a camera around isn't something that happens anymore. Thanks to the improvement of smartphone cameras, we're now really at the point where the basic compact isn't needed by all, and you can get by with what your phone can do.
And these days, that's a lot. Dual sensors, wide and close, special effects, and more, smartphone cameras are truly capable things, and they can even get better.
While a new smartphone will almost always deliver and a better camera, if you're keeping that one you presently have, you may be able to make it better with an accessory.
If you own an iPhone, Olloclip has been working with Incase to build a kit that basically makes it easier for iPhone 7, iPhone 7 Plus, iPhone 8, and iPhone 8 Plus owners to dabble with more photographic and videographic options, with the addition of lenses.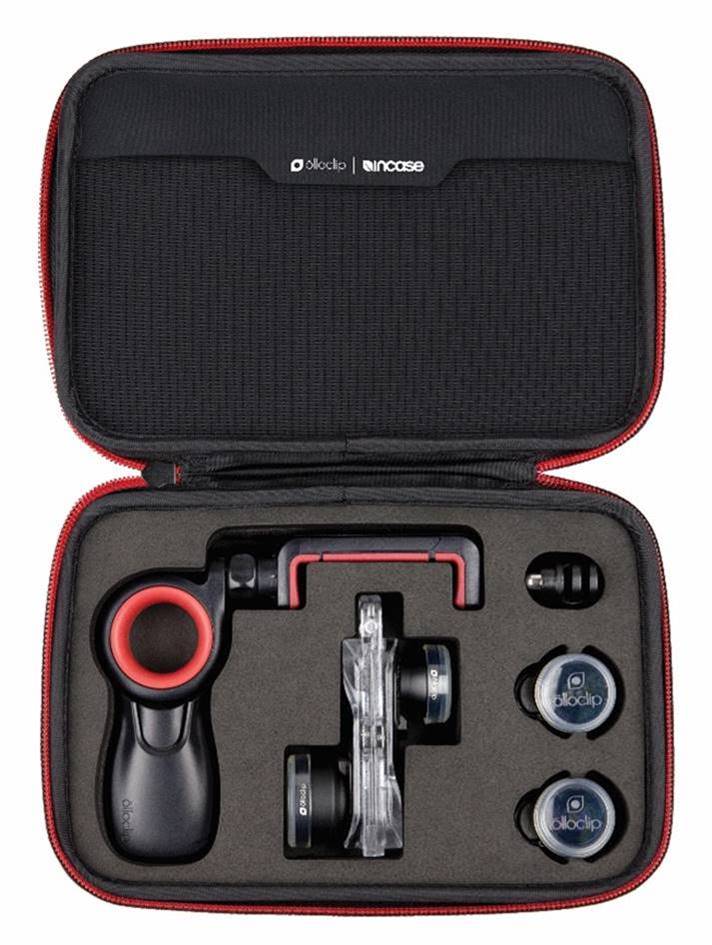 Olloclip calls the new kit the "Filmer's Kit", basically bringing some expanded choices to folks who live on and love their iPhone's camera, and it's a pretty interesting little set.
You'll find the regular Olloclip "Core" lenses that the company has made a name from here, with fish-eye, super wide, and a close 15x macro lens, all of which clip on to the iPhone's cameras, while an "Active" lens set lets you get closer with a 2X telephoto lens and an ultra-wide "action camera" style of view.
The other neat inclusion to this one is the mobile grip Olloclip calls the "Pivot", which provides a good 225 degrees of rotation so you can capture from more angles, and is waterproof, also supporting a GoPro adaptor and a cold shoe mount, so you can attach accessories like microphones and lighting.
Olloclip's other big positive here for the Pivot is that while the lenses are clearly made for the iPhone, the Pivot includes a universal clamp, making it ideal for most phones and phone sizes, supporting devices ranging from 4 inches like the iPhone SE to the 5.5 inches for the iPhone 7 Plus, and a whole bunch of other devices not made by Apple, also.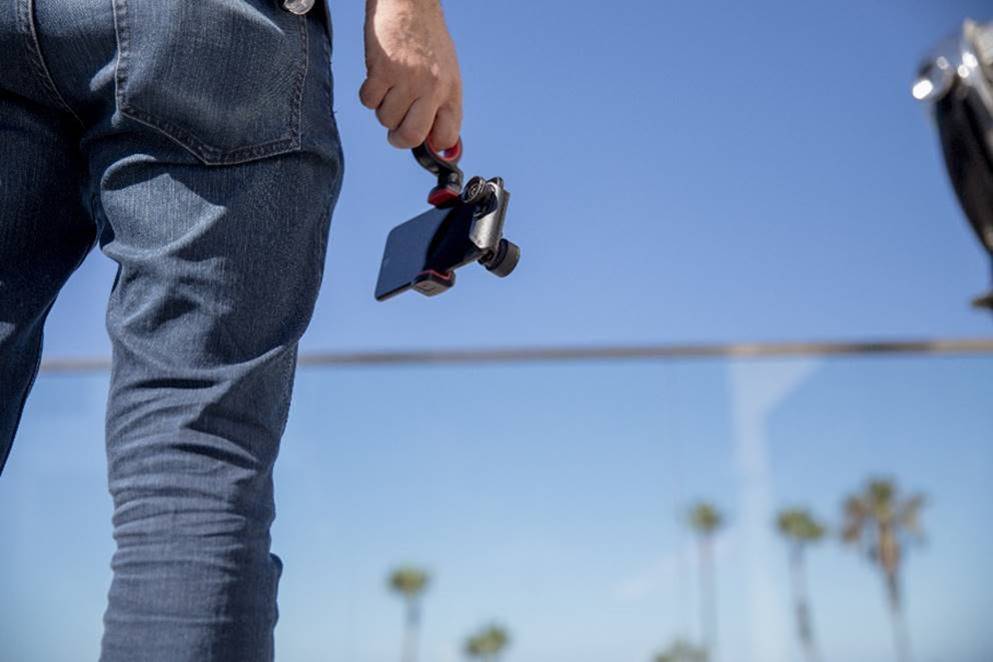 Incase is providing the case for this one, with some padding and mesh storage for holding a little more, the whole thing staying together in a design made specifically for folks turning their phones into their little creative workhorse.
"Olloclip remains committed to finding new and exciting ways to making inspiring videos and photos fun and easy to capture on your mobile device," said Patrick O'Neill, Founder of Olloclip.
"Partnering with Incase made sense to us since they, too, understand the importance of the photographic category and offer a complete collection aimed at the modern-day photographer and videographer," he said.
Pricing of Olloclip's Filmer's Kit comes it at $329.95, with Apple stores and Ted's Cameras grabbing the kit, as well MacAddict stores, too.
We're checking to see whether Olloclip has any intention of making lenses that support other phones, but given the company's history of being pretty iPhone specific, we're going to assume this one will remain made for iPhone only.