One of the more obvious pain points of home network is reception. Seriously, it's 2017: why are we still struggling for house-wide wireless range?
Fortunately, Netgear's latest range aims to help, and thanks to a wall-plug design working with a method of expansion, the technology can increase wireless reception throughout a house with ease.
It's called "Orbi", and it's a concept Netgear has been playing with for quite some time, working on two idea streams for the proliferation of better network connectivity at home.
For instance, if you happen to have a very, very, very, very, very new computer that happens to include the high-speed 802.11ad technology — and that's basically only a handful, so even if you bought your computer yesterday, you probably still wouldn't have it — Netgear's Nighthawk X10 pushes out a new type of network technology in the form of 802.11ad, a hyper-fast 7Gbps connection that is basically wired Gigabit Ethernet and then some in a wireless capacity.
A cool concept also known as "Wireless Gigabit", practically nothing supports 802.11ad at this time, except for one Dell laptop (Latitude 14 7000), one Acer laptop (TravelMate P648-MG-789T), possibly one by Asus, and no phones or tablets. So while the concept could result in faster speeds in the home, with very little supporting it, it's unlikely you'll see them.
The second stream of ideas works in Netgear's Orbi, and it's less about speed and more about range.

In this technology, one router talks to extra satellite systems that are positioned around the house, with the satellite systems essentially bolstering the wireless network and routing the traffic to the right place, almost like the data was being passed to the right location.
That means if you have poor network connectivity in your home, you essentially need to add another Orbi satellite to your home to strengthen the network connection, with the whole system basically working like one well-oiled machine when it comes together, talking to the original base station router and rerouting traffic accordingly.
There's a neat catch, however: it's not cheap. Released at the end of last year, the system didn't exactly arrive with the most accessible of prices, starting at $749 for the RBK50 including the AC3000 Orbi router with one satellite, a combination which boasts a range of 370 square metres with up to 3Gbps of throughput on a tri-band router (2.4GHz and 5GHz for you, while the extra 5GHz connection is for the router to talk to its satellites).
Fortunately this week, Netgear lowered the cost of entry for homes keen to try out the system, announcing a slightly less powerful variation with different satellite Orbi devices.
Two variations are on their way to stores, with the RBK30 for $499 and the RBK40 for $599, both of which rely on a slightly lower power Orbi router (AC2200) still working with a tri-band set up, but working across less space and less bandwidth, running across up to 250 square metres (depending on the model) and with as much as 2.2Gbps of bandwidth.
While both variations include that AC2200 Orbi router, each includes a slightly different Orbi satellite, and really this is the part that determines how far the range of the Orbi router works.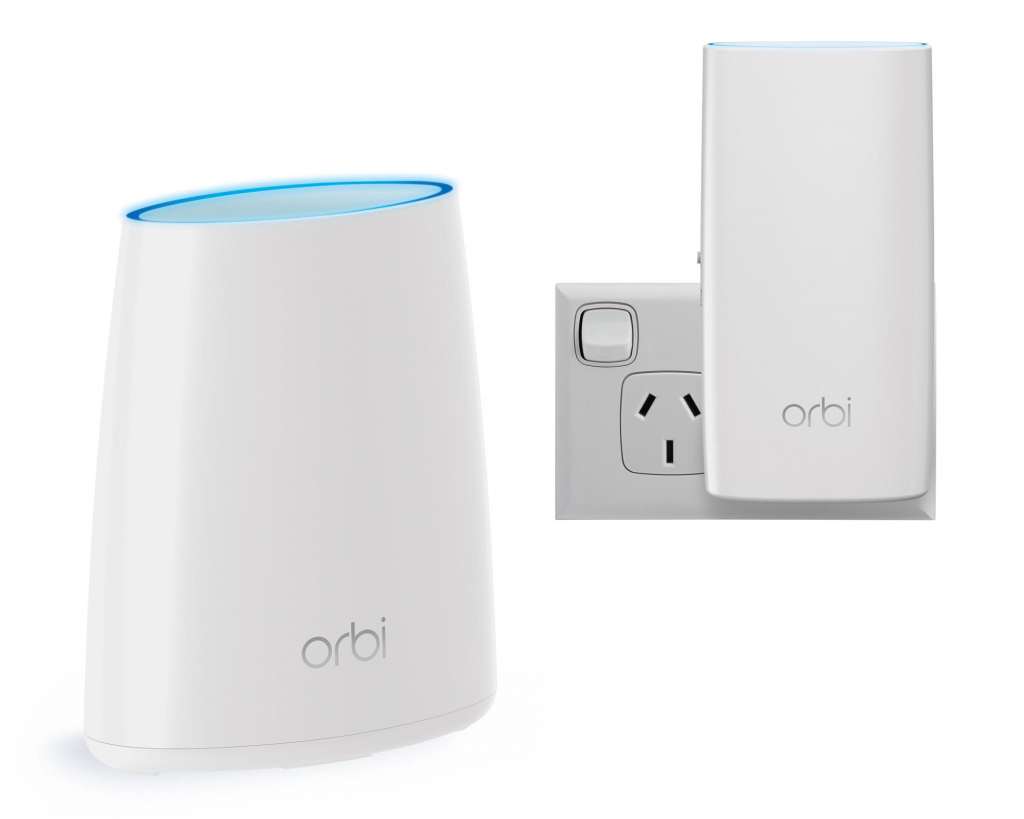 In the case of the RBK30 for $499, the Orbi satellite is a wall-plug model, covering up to 200 square metres of space, while the satellite in the RBK40 for $599 is an external independent model that can cover up to 250 square metres.
Regardless of which variation you go for, Orbi's design essentially makes it possible to add in extra satellites, with the wall-plug satellite adding 100 square metres for $249, the regular AC2200 satellite costing $319 and adding 125 square meters, and the more powerful original AC3000 satellite incurring a cost of $399 and adding 175 square metres.
While the numbers get a little complicated, the logic works as follows: if you know roughly how big your home is, you can essentially map out the best places to put the Orbi device to get the best network connection for the space on offer.
"We believe that no one should be without the best WiFi experience available," said Netgear's David Henry, Senior Vice President of Home Networking Devices for the company.
"With our patented industry-first Tri-band WiFi provided by the Orbi WiFi systems, you can now enjoy optimum WiFi performance even at the furthest edge of your property," he said.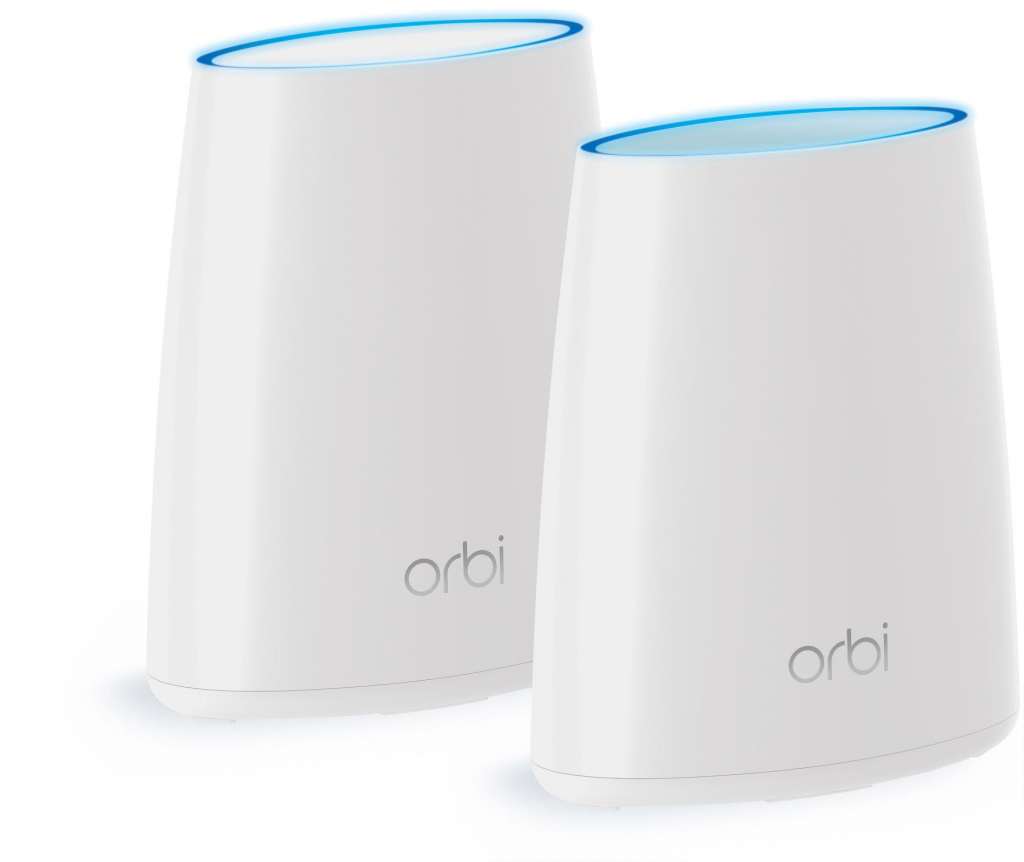 The one thing Orbi doesn't necessarily cater for is your connection to the internet.
In fact in Australia, we tend to trend towards modem routers as a product as opposed to routers in general, especially as the majority of the population relies on ADSL2+ as opposed to being directly connected by something like the National Broadband Network (NBN).
While the NBN is clearly on the agenda for every Australian, it sure is taking its time, and that means ADSL2+ modem router combos are still very much in demand, something not every other part of the world needs.
With that in mind, while Aussies may prefer the convergence of devices, Netgear is currently only making Orbi as a router, with representatives for the company telling Pickr that "Orbi is designed to plug into existing modems and at this stage there is no plans for modem router versions of the product".
That's bad news for folks hoping to replace their modem router, and suggests if they're keen to go down the route of Orbi and its multi-room wireless expansion technology, they'll need to turn off their router and leave the modem or cable gateway running once Orbi is installed and being used.
Even if that's the case, however, a router working with an external modem or gateway can definitely achieve solid results, which is clearly the point of what Orbi has been built for.
"Today, WiFi is now considered to be as critical as any other home utility," said Henry.
"You would not be willing to settle for sub-par electrical coverage or inadequate plumbing and you should not be expected to contend with a wireless network that does not deliver the coverage and performance you need," he said. "With this new expanded portfolio of Orbi Tri-band WiFi systems, we are introducing solutions to provide the best WiFi for an even broader range of households."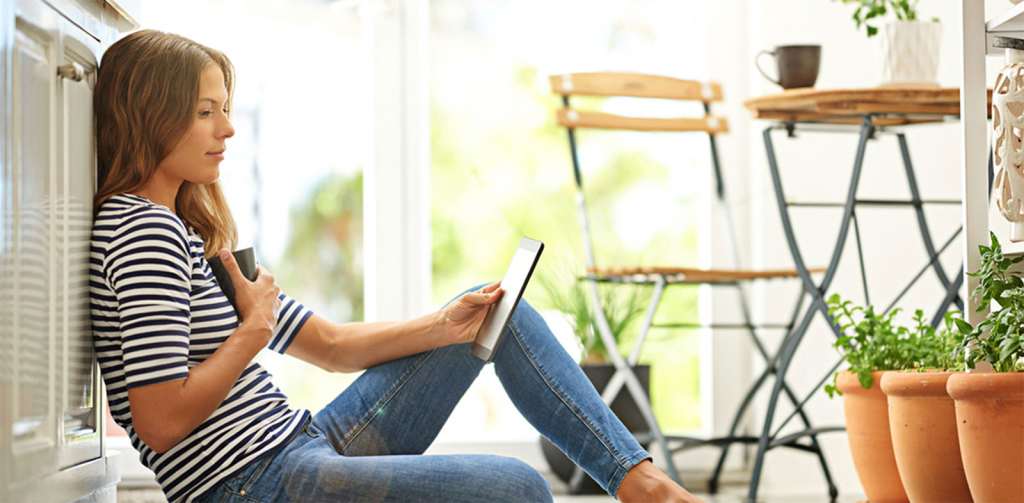 Pricing starts at $499 for the range and $249 for separate satellites, and we're hoping to have a review of the system as soon as possible, because solving the WiFi dilemma at home is clearly on the minds of quite a few people, us included.