CES hasn't started yet, but that hasn't stopped LG from announcing what it's working on, pre-announcing a couple of new screens with new technology.
Laptops are lovely, but one thing they lack is a ton of screen real estate, and when you tend to be stuck to a desk, you can take advantage of a bigger monitor.
That's something most of us do at work anyway, and the two-screen solution has become pretty standard in offices, but what if one screen was big enough to do everything you needed? And what if that same one screen supported better colour for more accuracy, so that when you turned your head or shifted angles, you didn't see the washed out colour like many screens do now?
Older, cheaper technologies is one of the problems plaguing desktop monitors, because while the Twisted Nematic (TN) panels are fast and great for games, they also tend to be quite cheap, and so end up in quite a few monitors. Sadly, they don't offer the vivid all-angle imagery seen on devices like your phone or an iPad, with that technology often belonging to the IPS family, a technology called In-Plane Switching that promises colour from all angles.
But as good as IPS is, even it is looking a little long in the tooth, and so LG has apparently been working on an update.
The maker of OLED panels isn't releasing an OLED monitor, but instead has focused on a new technology it calls Nano IPS, which from the description sounds almost like it's a shift on how Quantum Dot technology works.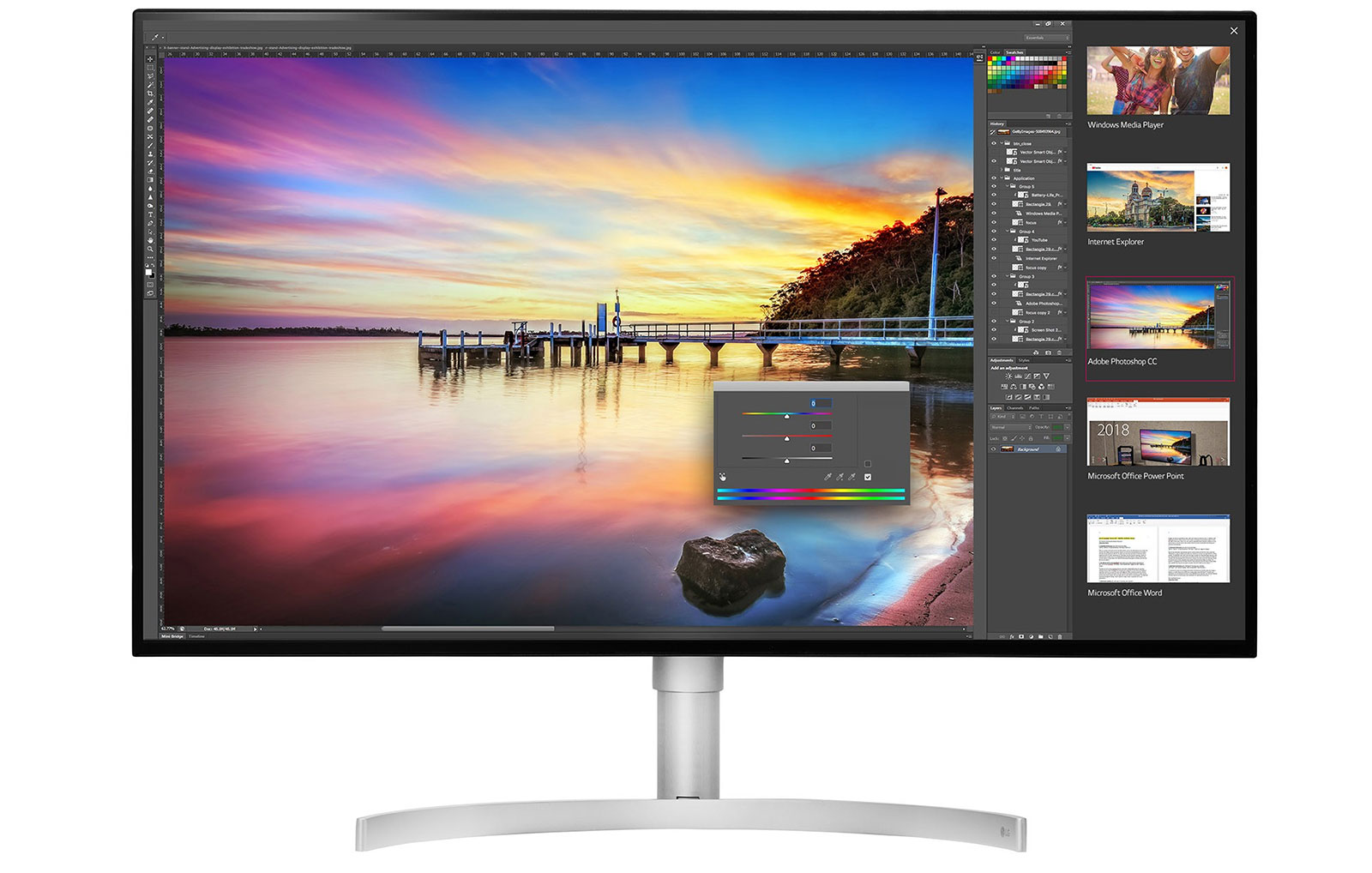 According to LG, Nano IPS is about using nanometre particles on the screen's LEDs to absorb excess light wavelengths to enhance the purity, which sounds similar to how Quantum Dot's crystals focus the LEDs to provide better and more vivid colours.
In fact the company says the result is one that can provide better colour for creatives, with the monitors using this technology able to master and grade films, making them ideal for folks who need sharp and accurate monitors.
Two monitors from LG will be getting the technology first, with LG's 32 inch Ultra HD 4K monitor, the 32UK950, as well as the ultra-wide 21:9 34 inch (34WK95U) which not only gets the screen tech, but also a 5K ultra-wide resolution, clocking in at 5120×2160.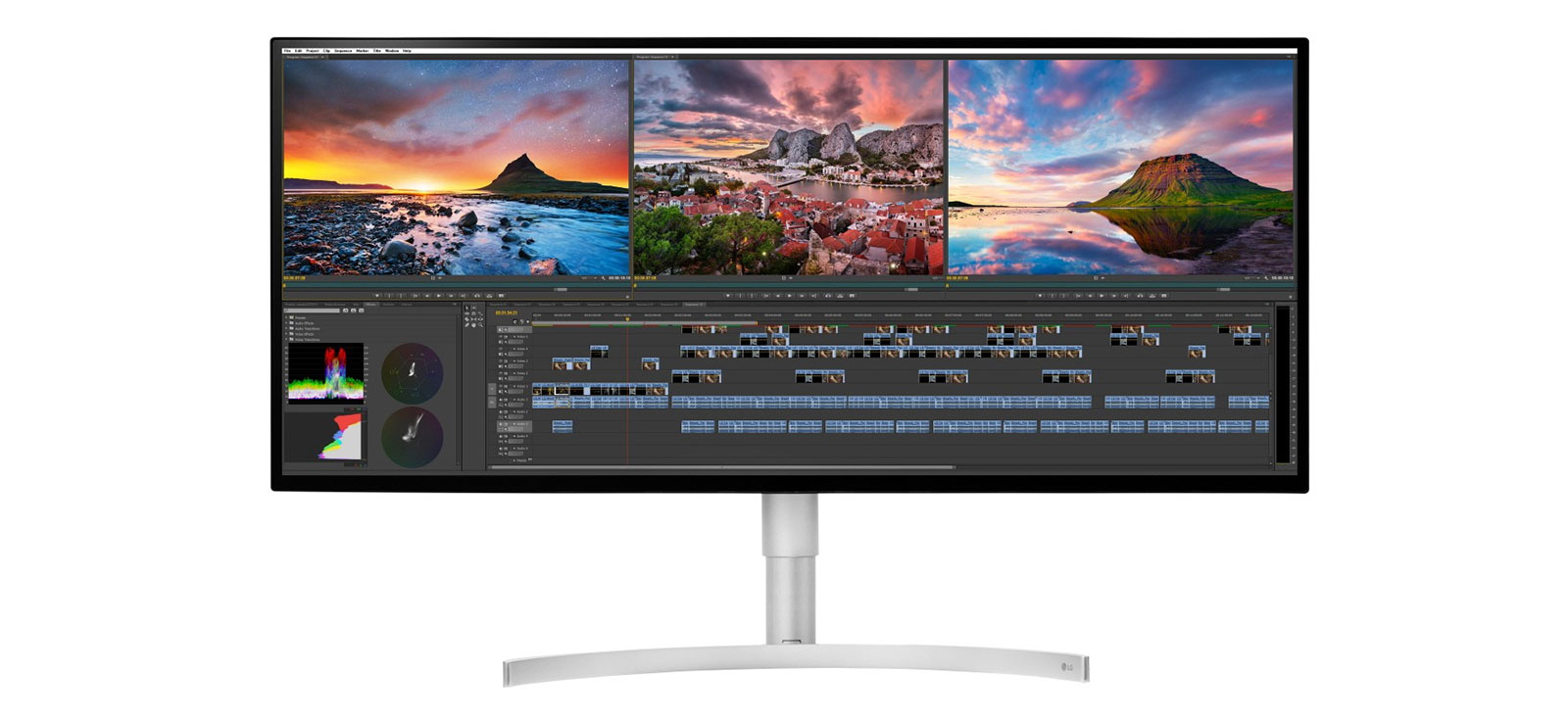 Both screens rely Thunderbolt 3 technology, meaning they use the one simple port for their connection (outside of the power plug, of course), and it's the same plug used on most new computers including both Mac and Windows. Interestingly, the LG monitors will not only get video and audio across, but also charge a laptop from its power connector, meaning you can leave your MacBook Pro charge adaptor at home and let the LG monitor do the job.
"Most of us spend hundreds of hours in front of monitors every month and yet it's one of the least likely products to get upgraded when higher productivity is desired," said LG's Chang Ik-hwan.
"With these latest premium monitors from LG, we wanted to communicate that LG is absolutely committed to delivering the best possible screen resolution and the best user experience on a desk or workspace."
As for when LG plans to roll these screens out, our guess is you probably have some time, because with CES the first place these are expected, these probably won't turn up until at least March or April, and our guess is possibly a little later.