The beta for Apple's next major OS update is done and dusted, and now anyone can see what the big fuss is all about, old iPhone or new iPhone.
Some people live on the edge, and are happy to give things a good test before they come out. Often the early adopters, these folks are the sort that have no problem with a few bugs here and there, and are quite happy to risk them in exchange for experiencing the very latest their phones and tablets will have ahead of everyone else.
That's not for every mobile owner, and it's not for everyone with a gadget of every kind.
In fact, for the past few months, that's been an option for pretty much every owner of an Apple smartphone or tablet, but it has been one not taken up by all of them. Some people were happy to have the new iPad and iPhone operating system a part of their lives early, something we experienced in our own write-up months before it was made available to everyone in a finished form.
And yes, it had bugs: things didn't work, apps refused to install, and the device we were testing on would suddenly restart time and time again. That's the joy of using a not-finished piece of software, in this instance called a "beta".
But that's done and dusted now, because iOS 11 is available.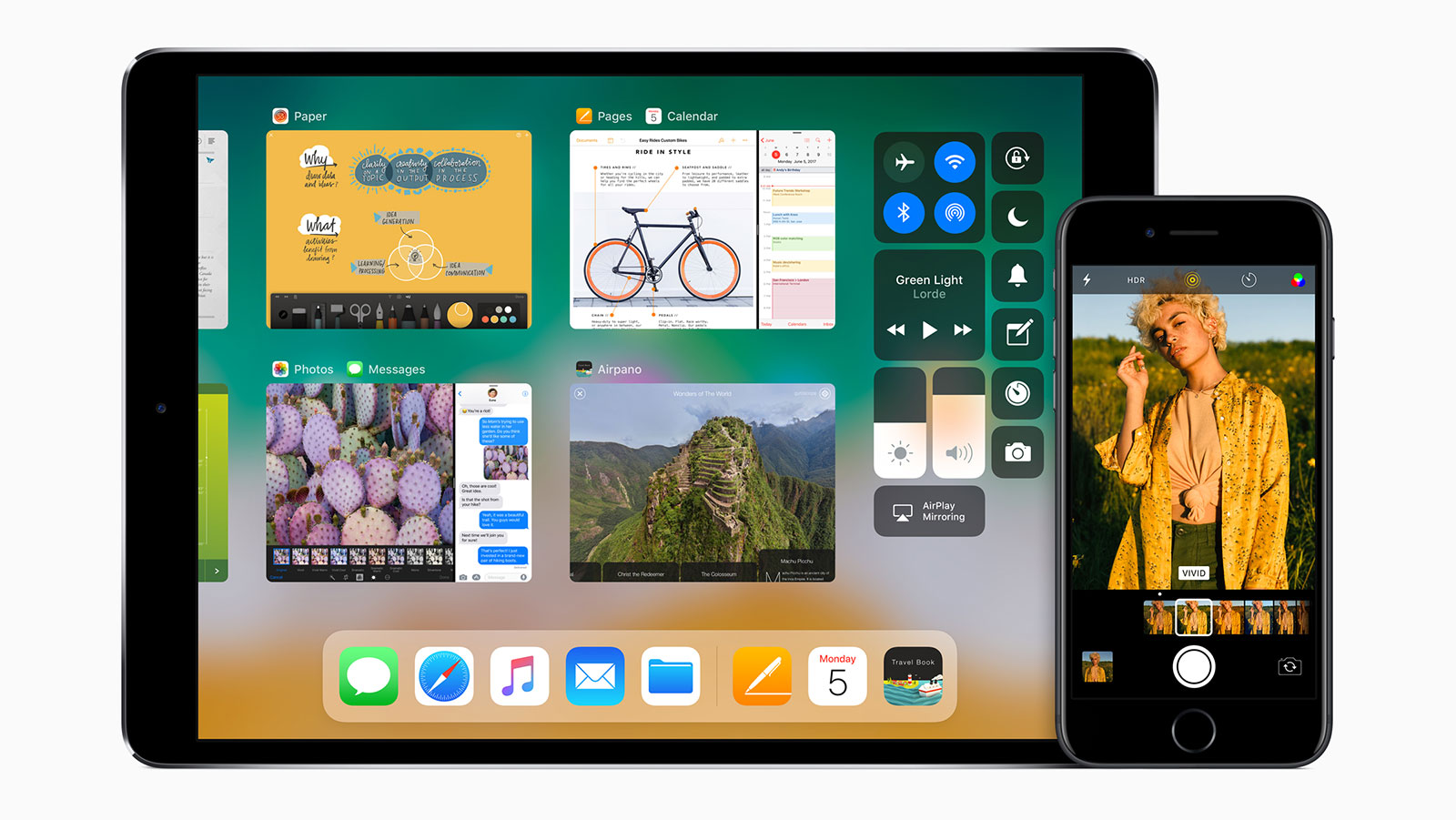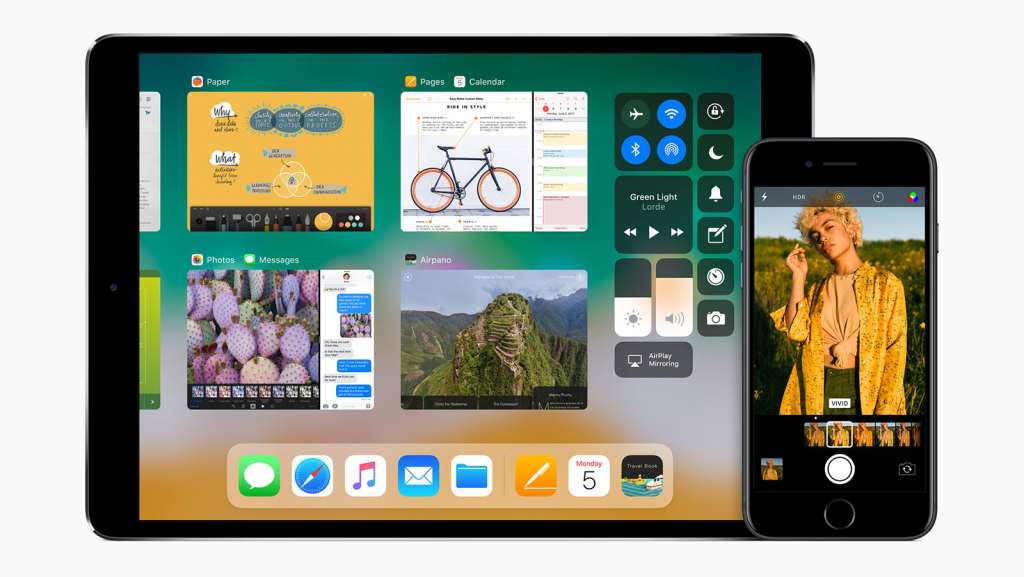 Whether you're on iPhone or iPad, the latest version of iOS is available, delivering not just the latest security updates, but new features across the phones and tablets Apple makes.
For the iPad, this will include a new shortcut dock that helps the iPad edge closer than ever to the most laptop-like computing environment by letting you keep the shortcut dock on screen at all times, swiping up and providing not just up to 13 apps you use at the same time, but also your three most recently used apps.
Multitasking starts from this point, but extends by letting you drag apps to work on top of others, even splitting the screen to more than just one third and two thirds, but also fifty-fifty.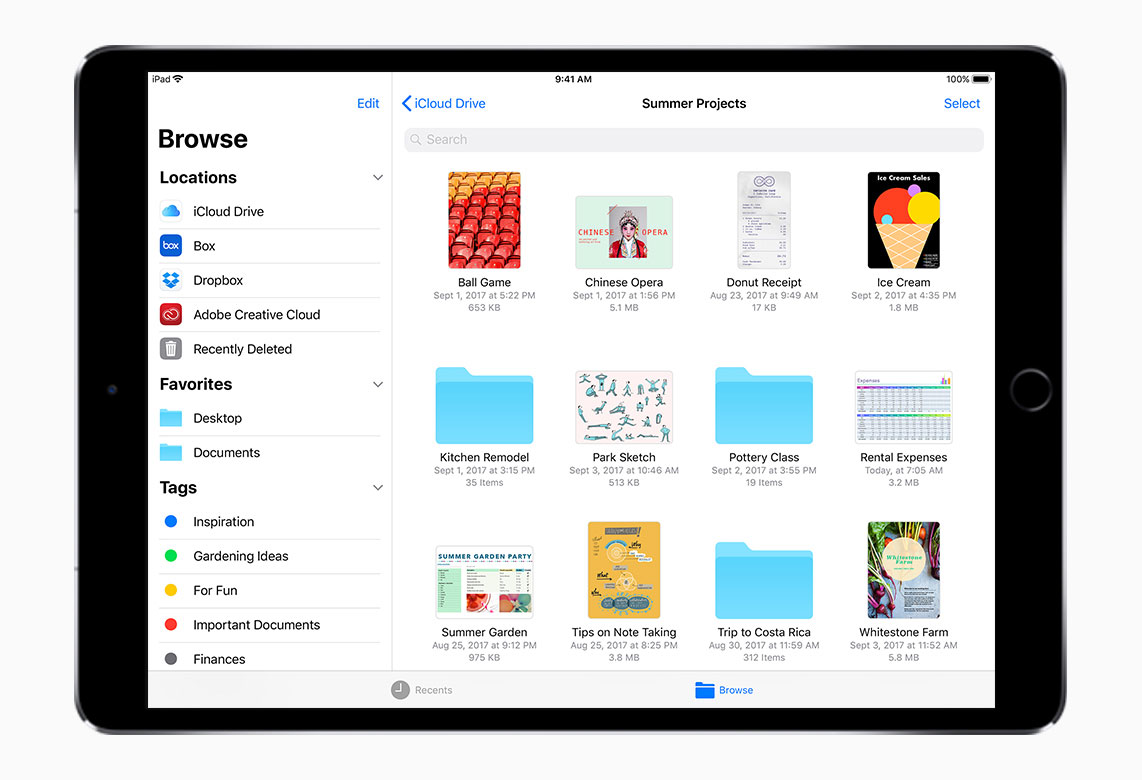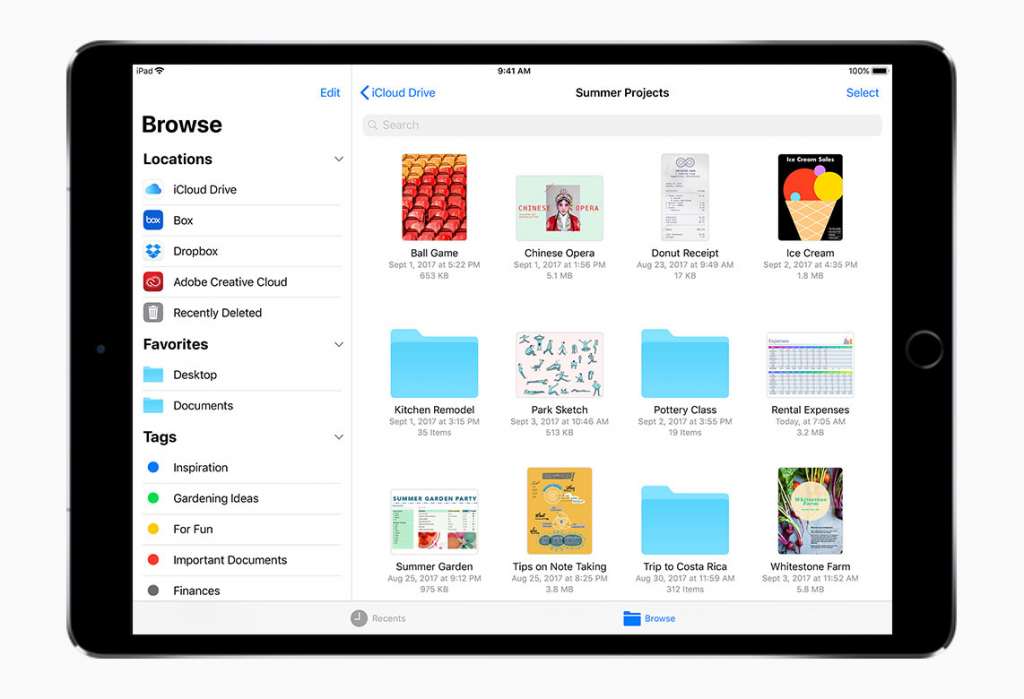 One of Apple's biggest new features is support for the "Files" app, another feature that lets the iPad get closer than ever to being a fully fledged PC by looking through more than just the photos stored on your iPad, but also the documents, the spreadsheets, and even link your other services, such as Dropbox, Box, and Adobe's Creative Cloud.
And there's even support now for augmented reality, as the magic of the digital world infused with the real world comes to the iPhone as a native thing. Apple has reportedly been working on ways to connect the two using the cameras found on both the iPhone and iPad, not to mention the motion sensors, with the results not necessarily needing the real-world markers that they may have needed in the past.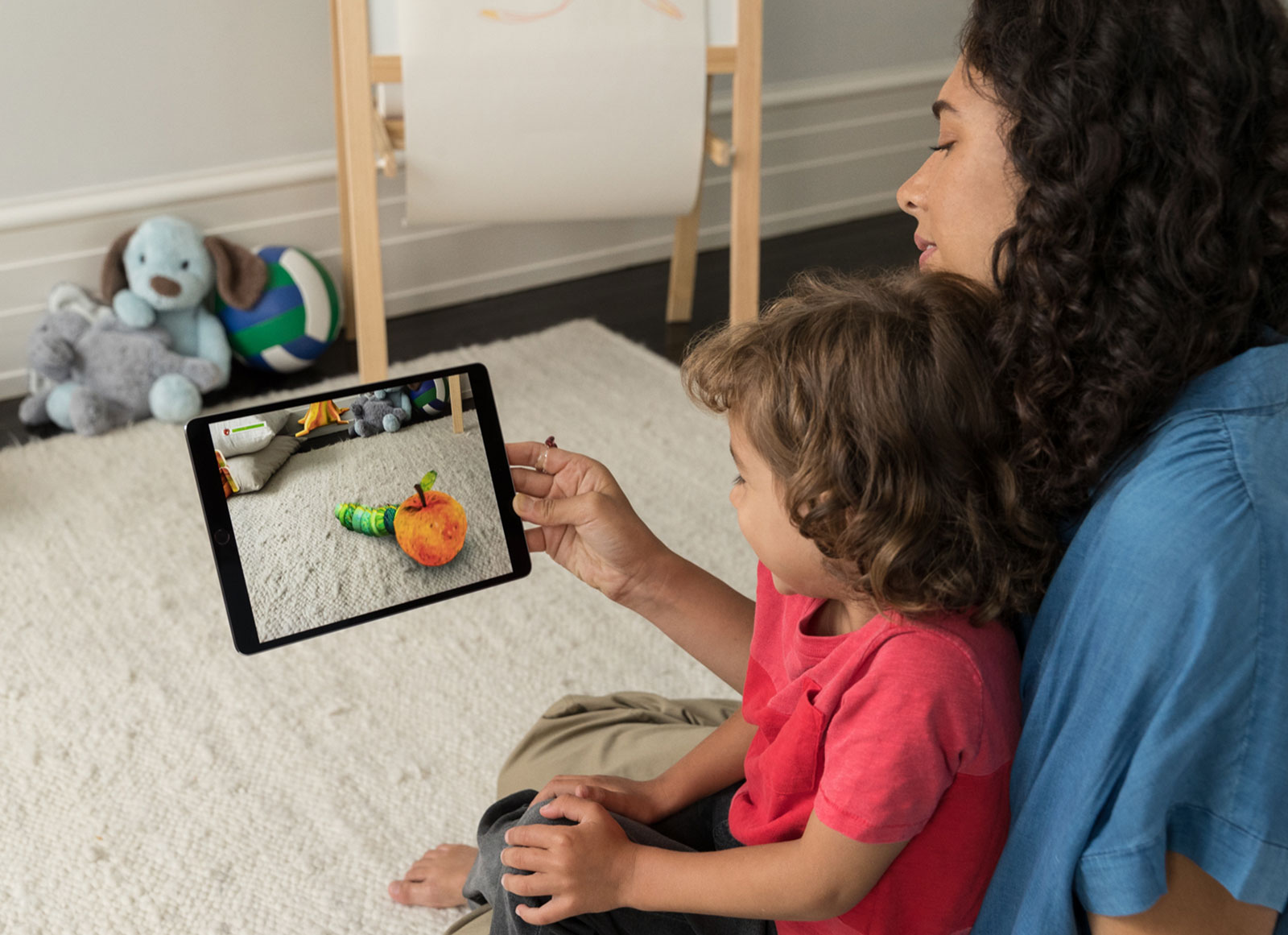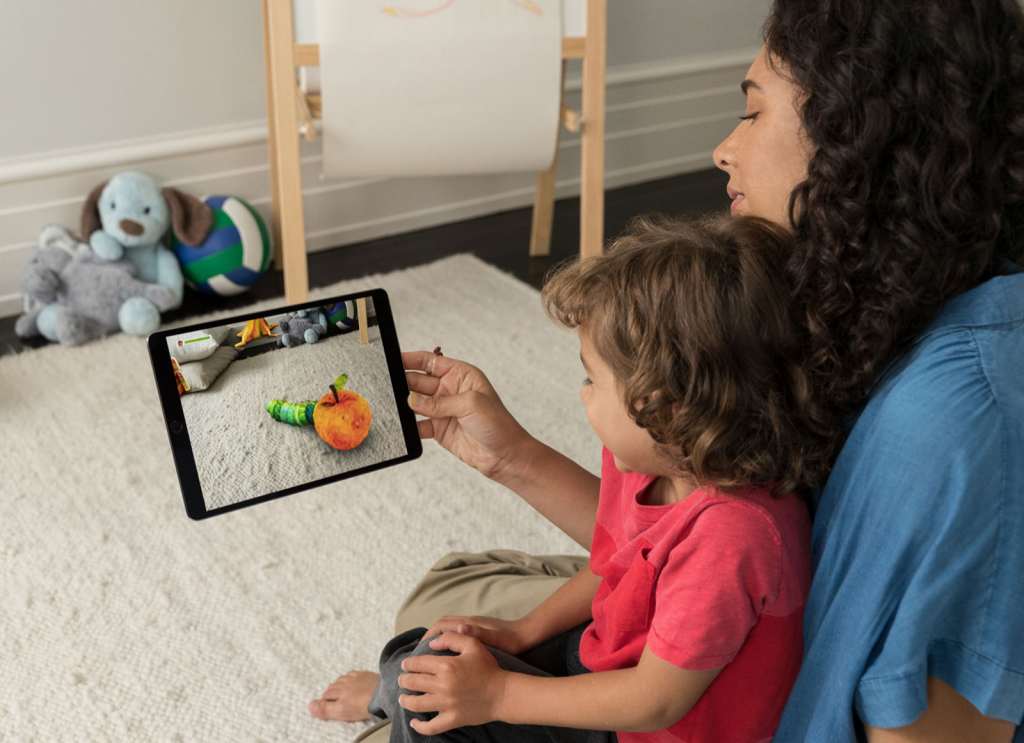 There's also a new way to see Apple Music and a new way to experience the App Store, with a more editorial focused design that isn't just apps on a page, and most of these additions will arrive on the iPhone as well.
Across both, you'll also find a new Control Centre, providing your power controls in one place and apps you can close easily, as well as a version of Apple's voice assistant Siri that can translate what's being said into other languages, such as Mandarin, French, German, Spanglish, or Italian.
But there's one that feels more iPhone specific, and it's about safety: now there's a "Do Not Disturb" mode specific for driving, and it will automatically switch on based on vehicle movement or Bluetooth connections, with the mode basically stopping all notifications, but not the calls. There's even the option of auto-responding saying you're driving, and you won't respond until you arrive art your destination.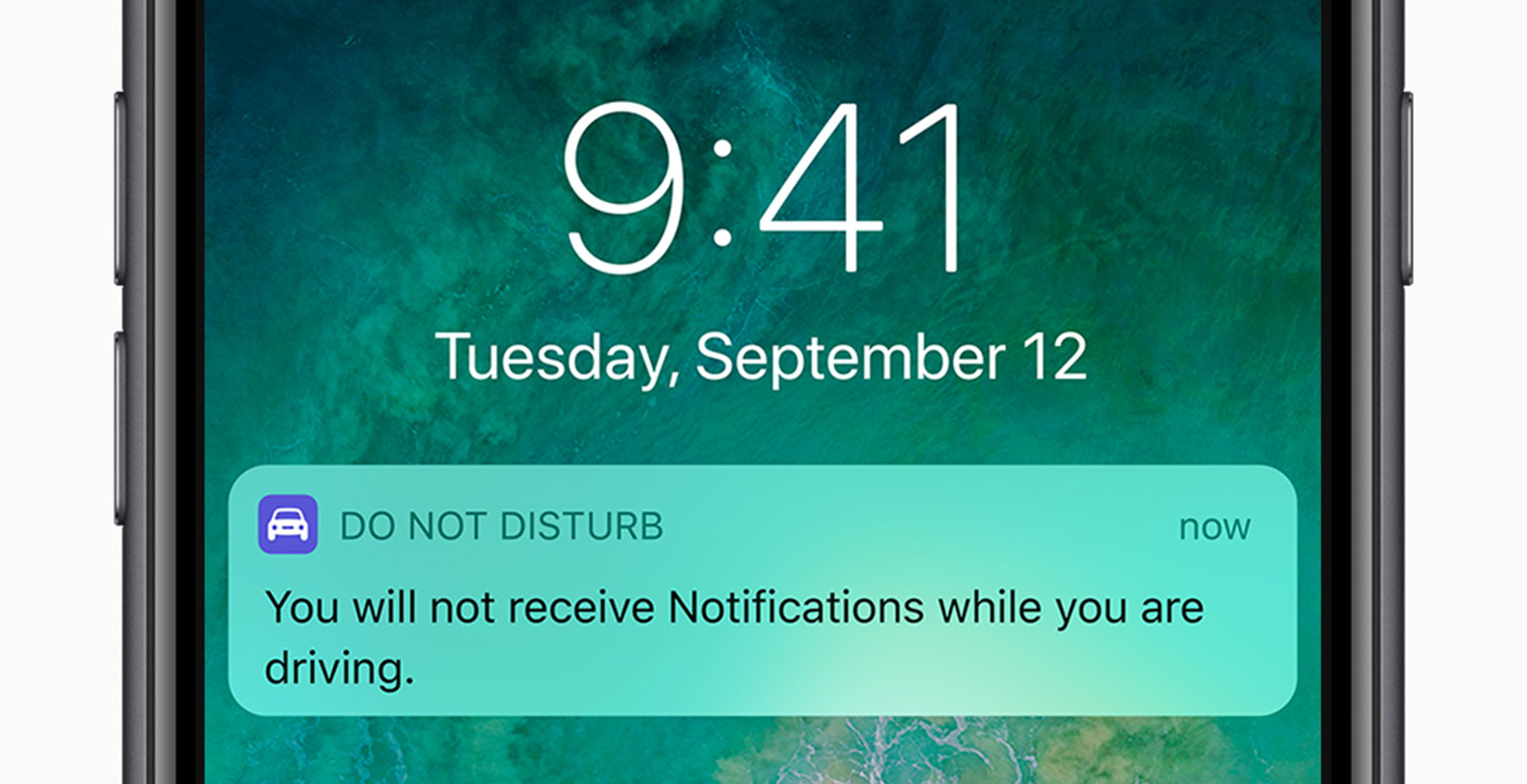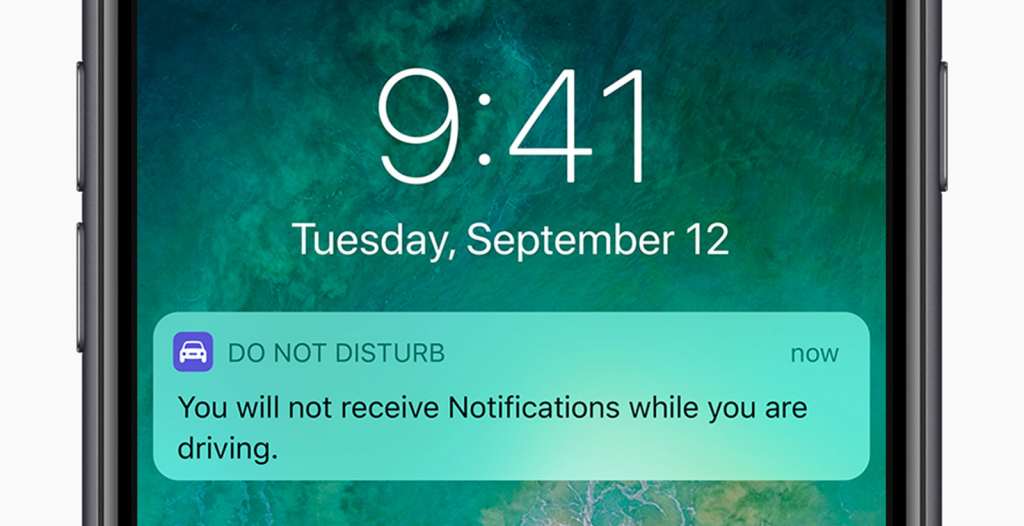 Overall, it's a relatively sizeable update for Apple, and if you have either the iPhone or the iPad, you're pretty much good to go for updating now. Most (if not all) of those bugs should be cleared, because that's what the lengthy beta process was for.
Or you can just get one of those new iPhones going on sale from September 22, as all new iPhones will arrive with iOS 11 already installed.