The phonograph — that is the record player — turns 140 this year, and while vinyl is on the return, the record player has hardly changed dramatically. That is until you set eyes on what Gramovox has made.
A little different from your mum's record player, or even the one you keep next to the Sonos so you can send the warm sound of crackling vinyl playing your favourite tunes throughout your home (this is actually us), Gramovox is taking the record player and giving it a different spin.
Specifically, it's making it go upright compared to flat on a platter, essentially creating a record player designed to be seen and heard, rather than the latter.
The concept in question is called the "Floating Record Player", and when you see it, you kind of get why Gramovox calls it that: the record now upright does appear to almost float, even though it's held in place by a record clamp that works with a belt drive system capable of working at both 33 1/3 and 45 RPM.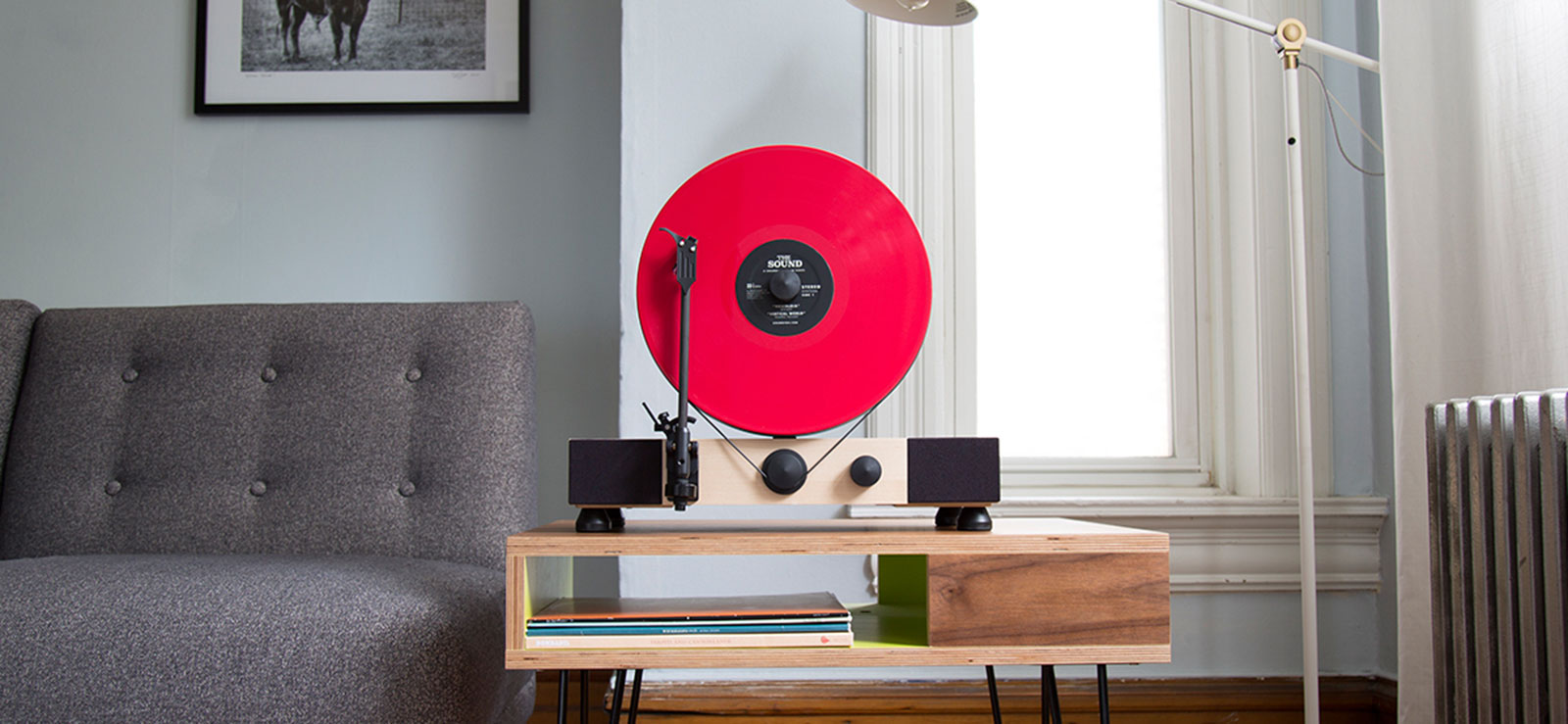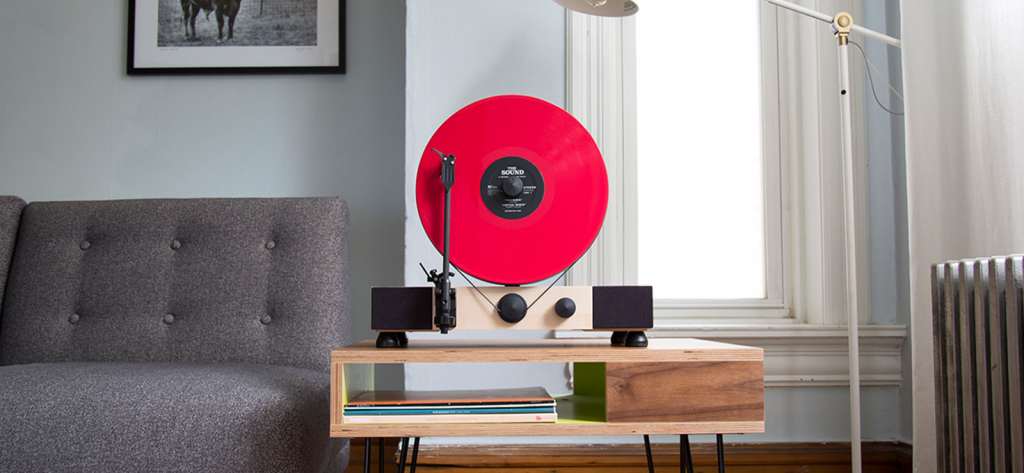 Sitting on a wooden stand with two speakers inside, but also able to send the output to something a little bigger — that Sonos input connection, perhaps — the idea of Gramovox's record player appears to be about the visual experience of vinyl alongside that of the auditory one, effectively turning your music into a piece of art you can watch and listen to.
It couldn't come at a more fitting time, either, with 2017 being the 140th birthday of the original phonograph that Thomas Edison built in 1877, a concept which has seen a few changes over the years — more power, USB connections to control and record directly from the needle, not to mention how the record is used in dance clubs by DJs and now adored by folks keen to get the best sound out of their beloved tracks and bands — but few have really dented or played with the presentation of the idea.
In much the same way that Bang & Olufsen's Beosound 9000 makes the CDs more like a piece of art by showcasing them upright on a stand, Gramovox's Floating Record Player does the same, except with more impetus, specifically because the records themselves are much bigger, and the system can only handle one at a time.
Gramovox has also made some intelligent decision with the Floating Record Player, using an Audio-Technica record cartridge (AT95E) with a diamond stylus, meaning it's a higher grade than many of the other compact vinyl players with speakers in them which rely on ceramic heads that can scratch the vinyl, not to mention being easily replaceable thanks to how easy the cartridge should be to find and replace.
The belt is curious, too, with a simple change in position jumping between speeds of 33 1/3 and 45 RPM, handy if you have a fairly sizeable record collection.
Availability in Australia is limited, though it appears that way in general, with either an online USD price of $550 before shipping, or a local price of $699 at The Sound of Vinyl. At least based on those sorts of prices, you know we're not getting slugged with too severe an Australia tax, which is a nice change.