How's this for a fun way to start your weekend off: Epson has teamed up with Mercedes to make its pit stop glow. That's the power of projection for you.
There's a formula one race this weekend, and fans know it as the one and only night race of the season, the one stop on the F1 tour where the best time to run the race is at night instead of the usual daylight afternoon racing.
That's been going on for some time, but this year the Mercedes-AMG Petronas team has decided to make their race a little special, teaming up with Epson to make the pit glow in the dark, thanks to modern technology that has the power to illuminate.
To do this, Epson used one of its SureColor SC-S printers to create a material that was a touch more luminous than the standard colour material wrap, while the light was switch on by a world first with the brightest 3LCD laser projector, pushing out a staggering 25,000 lumens.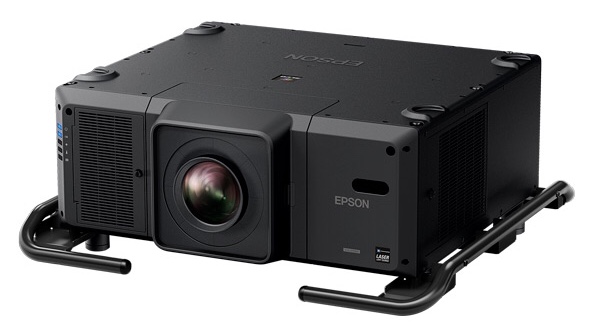 Epson's special projector is the EB-L25000U (above), a projector made for delivering an extreme amount of light for working in the dark and enhancing 4K output, and at the Singapore Formula One Grand Prix, the effect is one that has literally allowed the team and race car to be plucked from darkness with vibrant results.
"Our partnership with Mercedes-AMG Petronas Motorsport has always focused on working together in the joint pursuit of innovation and performance in our respective industries," said Ian Cameron, General Manager of Brand and Communications at Epson.
"The glow-in-the-dark pit stop is both pioneering and exciting. It perfectly demonstrates how adaptable and practical our products are in the most unusual and striking of environments. We are delighted with the results," he said.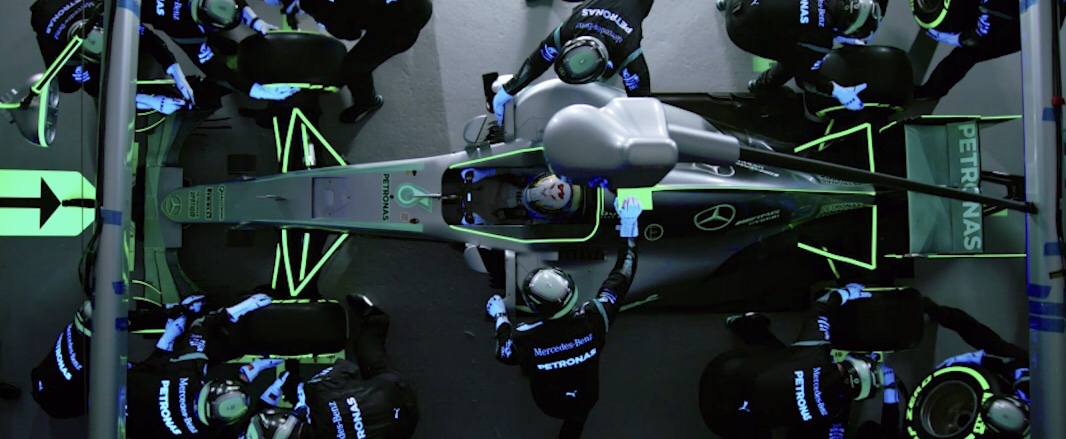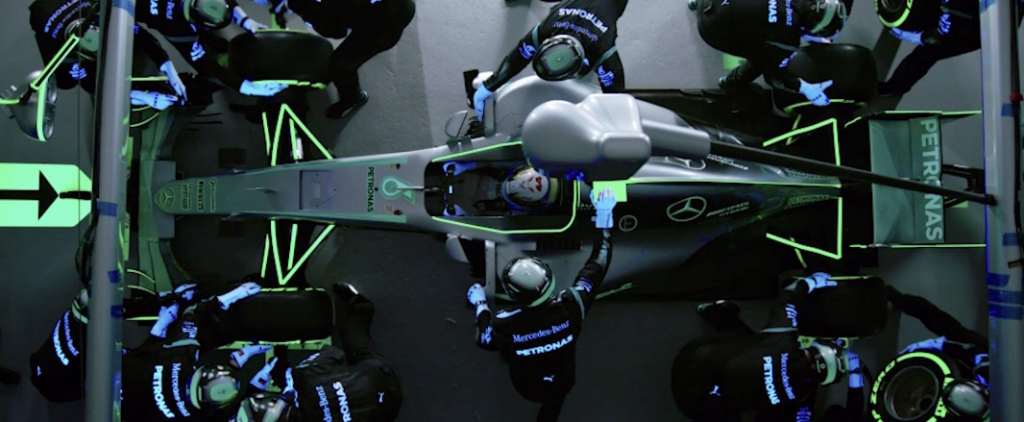 With the light of the EB-L25000U projector switched on, Mercedes-AMG Petronas actually made the first glow-in-the-dark pit stop, something that won't happen in the real race, since everyone has to have the same lighting environments to race and change tires, but is very cool to see.