It's been ages since we saw a laptop that was designed to basically be a portable desktop, but a new box from Acer is reviving the category, and boy is it a monster.
These days, the biggest laptop you're likely to find is around the 17 or 18 inch mark, and even at those sizes, you're already thinking of a massive laptop. In a day and age when most of us are carrying 13 inch machines through to the 15 inch size, bigger laptops are practically a rarity, because who really needs the extra space?
There is a clear answer to that rather rhetorical question, however: gamers.
A category that needs as much screen space as you can possibly throw its way, gaming laptops tend to embody the phrase "go big or go home", with a gamer usually keen on taking a bigger laptop to get not just the most screen real estate, but the necessity of packing in the most graphical and processing power, something the larger machine body can accommodate.
But the latest from Acer could push this to ridiculous levels, with a massive screen protecting what is without a doubt the most desktop-like experience we've probably ever seen in a laptop to date, appearing to go beyond the desktop-replacement laptops from a decade ago.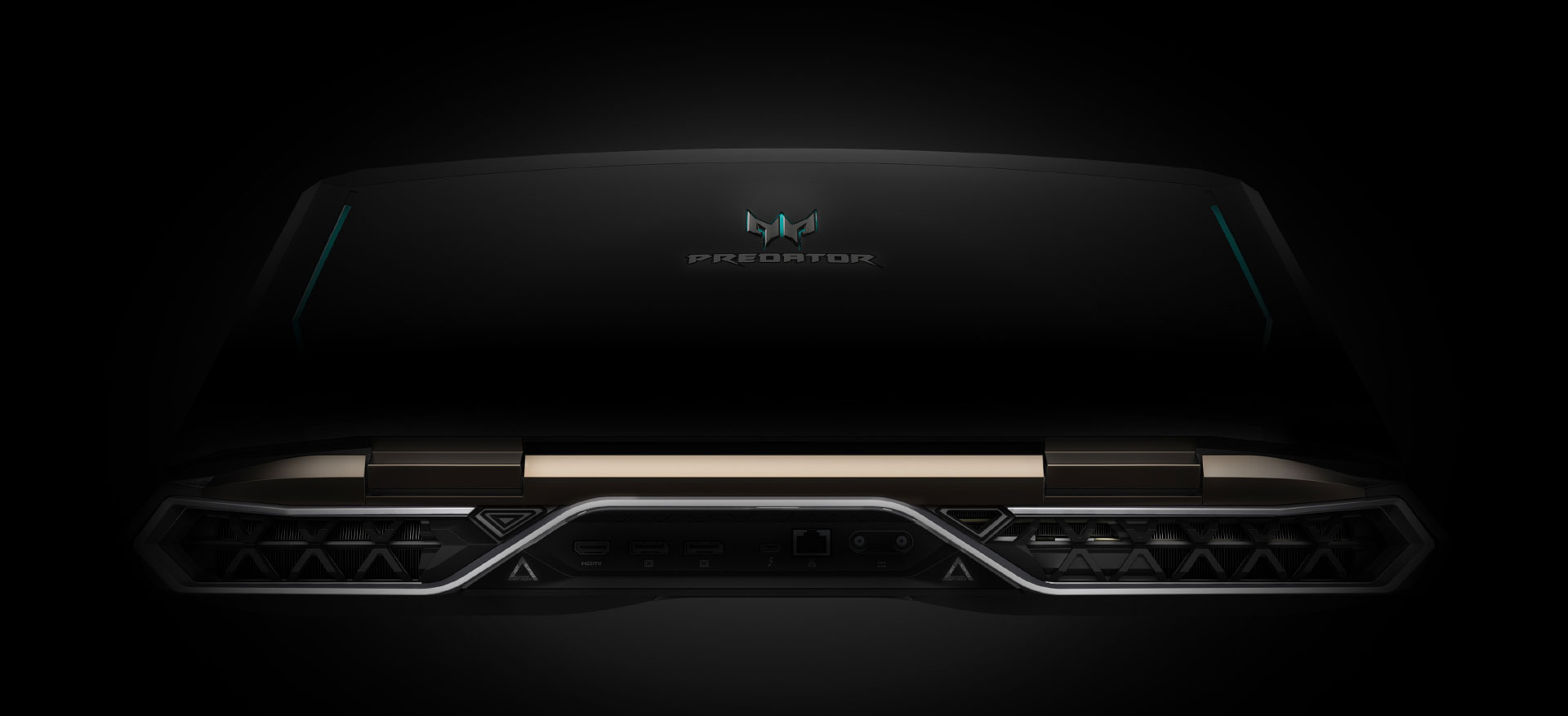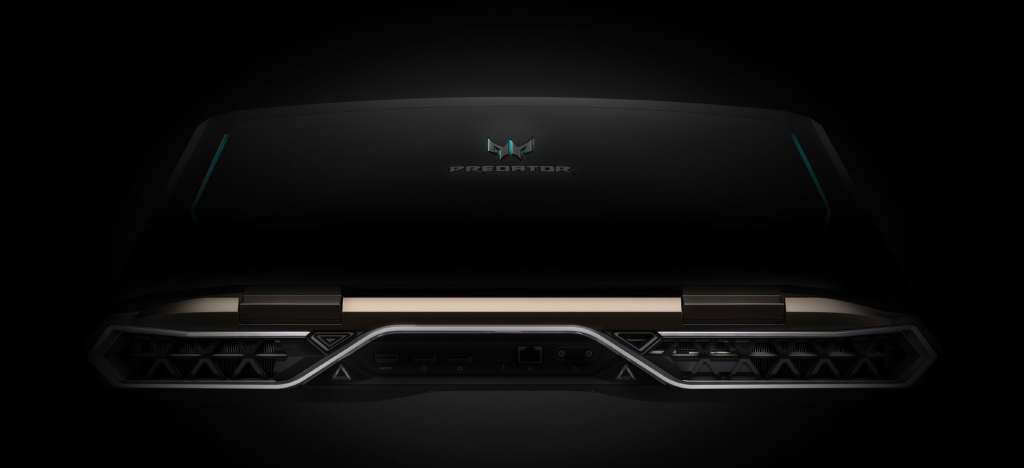 It's called the Predator 21 X, and if the name doesn't give it away, it's a 21 inch laptop in Acer's "Predator" gaming series, boasting a massive 2560×1080 21 inch display that would look quite normal at home or on your desk, but in this laptop is connected to the laptop by a hinge. Specifically, it's a 21 inch curved screen, and one that even has built-in eye tracking to pick up on what your eyes are doing to let you look at objects on screen and interact without raising a finger.
That's important, because a gamer will usually have their hands down on the keyboard and mouse, and that's something Acer wants to point out it has changed, with a precision trackpad located on the right side of the keypad where a gamer would normally use it, able to be flipped over if you have no use for it, which in turn will reveal a number pad. That's your choice: trackpad on the right and no number pad, or no trackpad and a number pad on the right on the Acer Predator 21 X.
The keyboard is also a little special for a gaming laptop, with Cherry switches used in some mechanical keyboards to make sure every key clicks down the way it's supposed to, a well as some of that lighting gaming keyboards tend to offer with millions of colour options.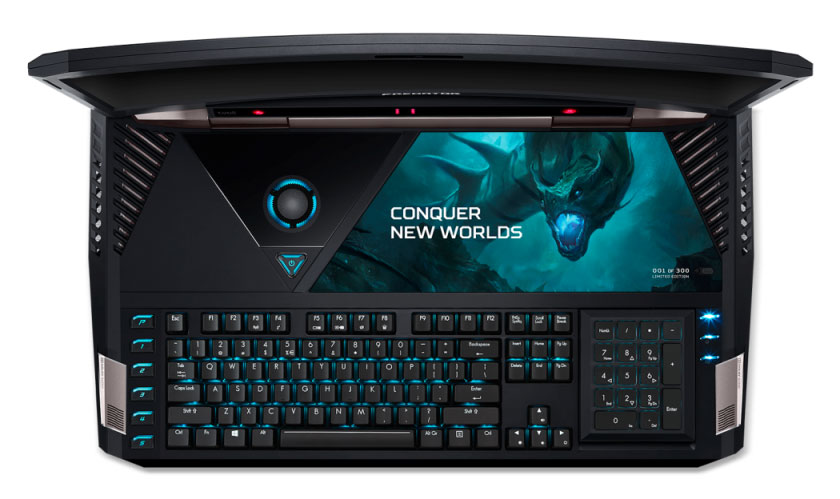 Inside, there's a spec list that reads about as VR ready as a laptop could get, boasting a seventh-generation Intel Core i7 (7820HK) processor, two Nvidia GeForce GTX 1080 graphics cards working together and running in SLI configuration, 64GB RAM, up to four NVMe M.2 solid-state drives, and a 1TB hard drive.
Acer has packed in as much modern connectivity as it can muster, with both USB Type C and Thunderbolt 3, both Ethernet and wireless, a few regular USB ports, and an SD card slot.
Keeping this monster cool is a unique five-fan cooling system relying on nine heat pipes and a case design to prevent dust build-up and blow out residual particles.
Oh, and it's big — really big — arriving with a custom storage case to protect both it and accessories because of just how big the thing is.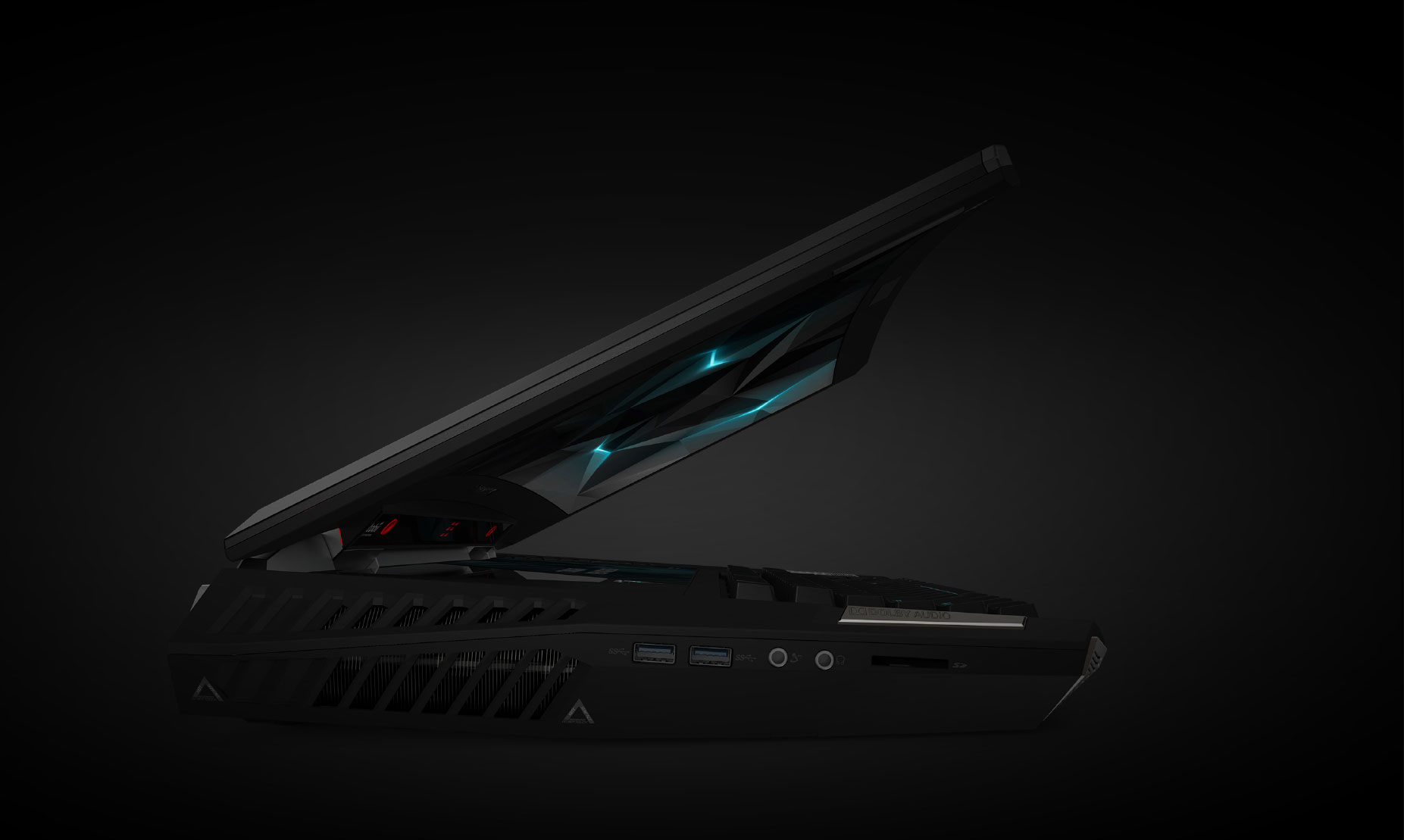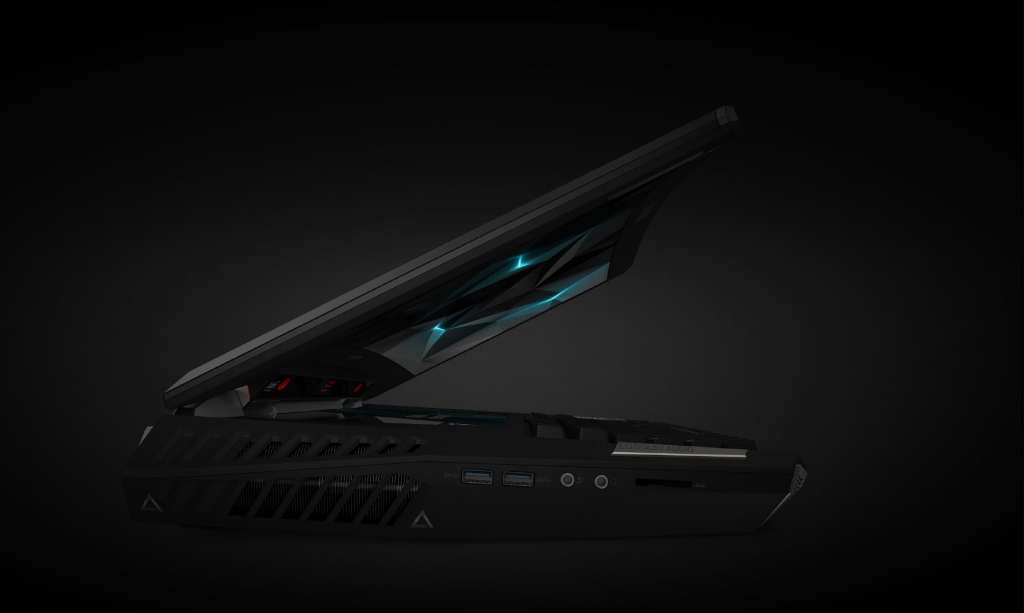 "The Predator 21 X is a gaming device like no other and as the official desktop, PC and notebook sponsor of IEM Sydney, this is the perfect opportunity for it to makes its first Australian appearance," said Katherine Nguyen, Head of Marketing for Acer in Australia and New Zealand.
"This is a device for those who live and breathe gaming and what better place to find these passionate, gaming enthusiasts than at the biggest, global eSports tournament," she said at the Intel Extreme Masters gaming tournament the past weekend.
Acer doesn't have a word on pricing yet, but don't expect this one to be cheap, because with an overseas price of just under $10K USD, we expect this one will hit locally in small numbers for close to $15K. Yikes.