CES isn't quite here yet, but LG is doing it again, boosting what it plans to show off in the new year, and this week that includes a speaker that magically hovers above its base.
It's not even 2017 and yet we're already hearing a buzz word that we bet will make the rounds: magic.
"Magic" is one of those things few actually understand, and those that do know more than anyone it's a trick. In the city of Las Vegas where the CES show is, there are plenty of definitions of magic, led by the likes of Penn & Teller, magicians who not only practice the art, but go a long way to explaining what's happening to the audience mesmerised by their actions.
Levitation is one such trick magicians have hawked for years, and while it's one many people understand is a trick, it's one that hasn't really arrived in technology, with the odd gadget here and there seeing a hover effect built in from time to time.
Next year, LG plans to make a portable speaker do that specific trick, with the announcement of its PJ9 Levitating Portable Speaker, using a special "Levitation Station" to make the speaker hover in mid-air while delivering sound through a small box hanging without wires.
LG's PJ9 Levitating Speaker won't use magic to make its speaker hover, however, engaging electromagnets inside the station to get the speaker to sit above the box, with a 360 degree omnidirectional speaker doing all the work for most of the audio with two passive radiators, while the base will be used for the subwoofer.
Those electromagnets do the job of what many would think is magic, keeping the speaker floating above the bass station (so to speak) while the battery is charged. LG says up to ten hours are offered from the speaker, and when it begins to run out, it will automatically descend and lock into place on the base.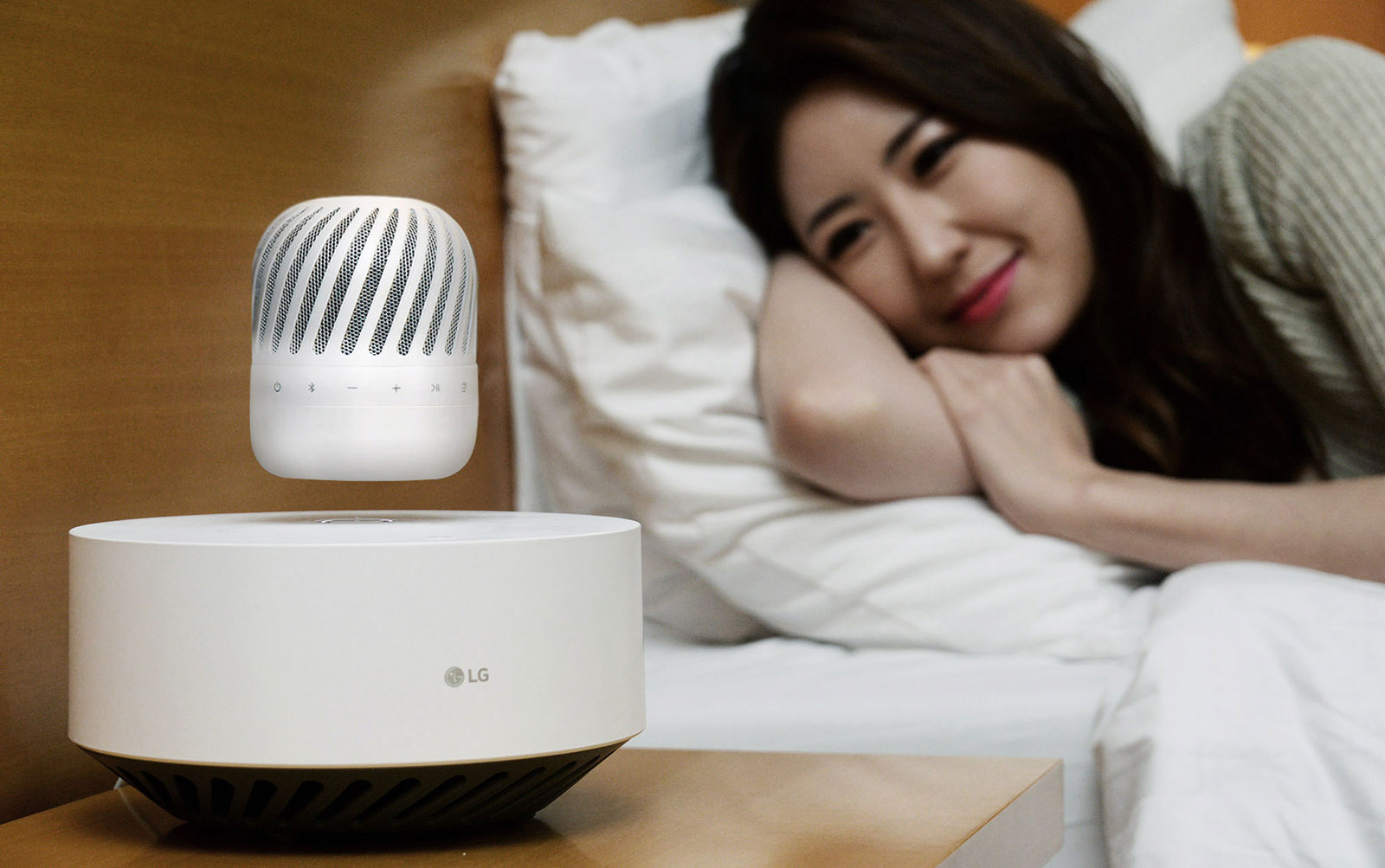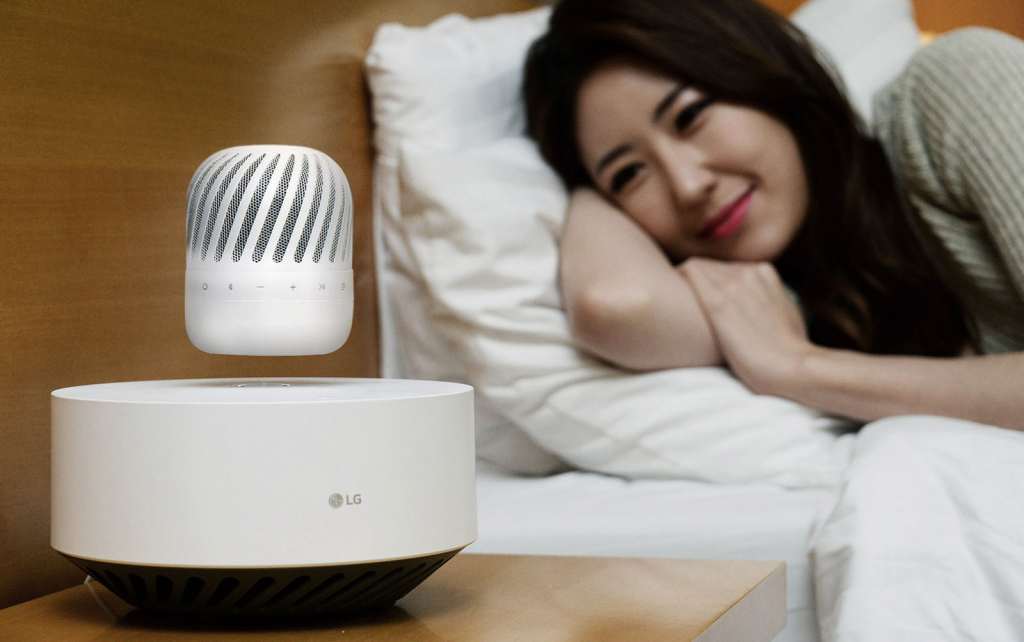 "Our latest addition to our growing lineup of premium wireless audio devices is not only eye-catching but also communicates the message that LG is serious about bringing something different to the table," said LG's Brian Kwon.
"We are absolutely dedicated to exploring new concepts and to pioneering innovative designs for its advanced audio products for consumers around the world, and the PJ9 is the latest example of this commitment," he said.
LG's PJ9 Levitating Speaker doesn't have a release date for Australia yet, but when it does arrive, it will come with not just wireless Bluetooth technology connecting up to two devices simultaneously without cables, but will also be certified IPX7, meaning it can survive a little more weather than a speaker without the resistance and ruggedisation.
It's also a sign that we could see more interesting concepts from companies in the near future, as companies like LG go for more creative takes on gear to get you to buy.
We'll be curious to see what else comes out of CES that attempts to make products more interesting. Stay tuned, because with the hot new technology set to be announced next week for 2017, it's likely that this is just a taste.