Action cameras just got a little more sophisticated, as GoPro brought water-proofing to its bigger camera and 4K to its smaller one.
We're all for choice, but picking an action camera isn't the easiest of tasks out there. Whether you're keen to grab some footage of slicing up the waves, breezing down the asphalt and railings, carving up the snow season, or running through a crowd chasing a journalist making a mess of extreme sports terminology, there are plenty of action cameras to help you.
Sony has them. Panasonic has them. Toshiba has them. Garmin has them. Nikon's about to have one. Australia's Kogan has one.
And yes, GoPro has them, and has had them for so long, you may well call this company the beginners and orginators of this type of gadget.
While there isn't a shortage of action cameras out there, few resonate as loudly as GoPro, which has practically cemented and clinched the market for the brand, developing the models over the past few years from little more than a basic camera to something that not only survives a beating, but does so with a smile, and delivers the footage at the end.
This week, GoPro is back, with two cameras ready for more of that beating, and again more of that footage quality action cam fanatics are probably looking for.
Two have been announced this week, in time for one of the year's last consumer electronics shows, this time Photokina in Germany.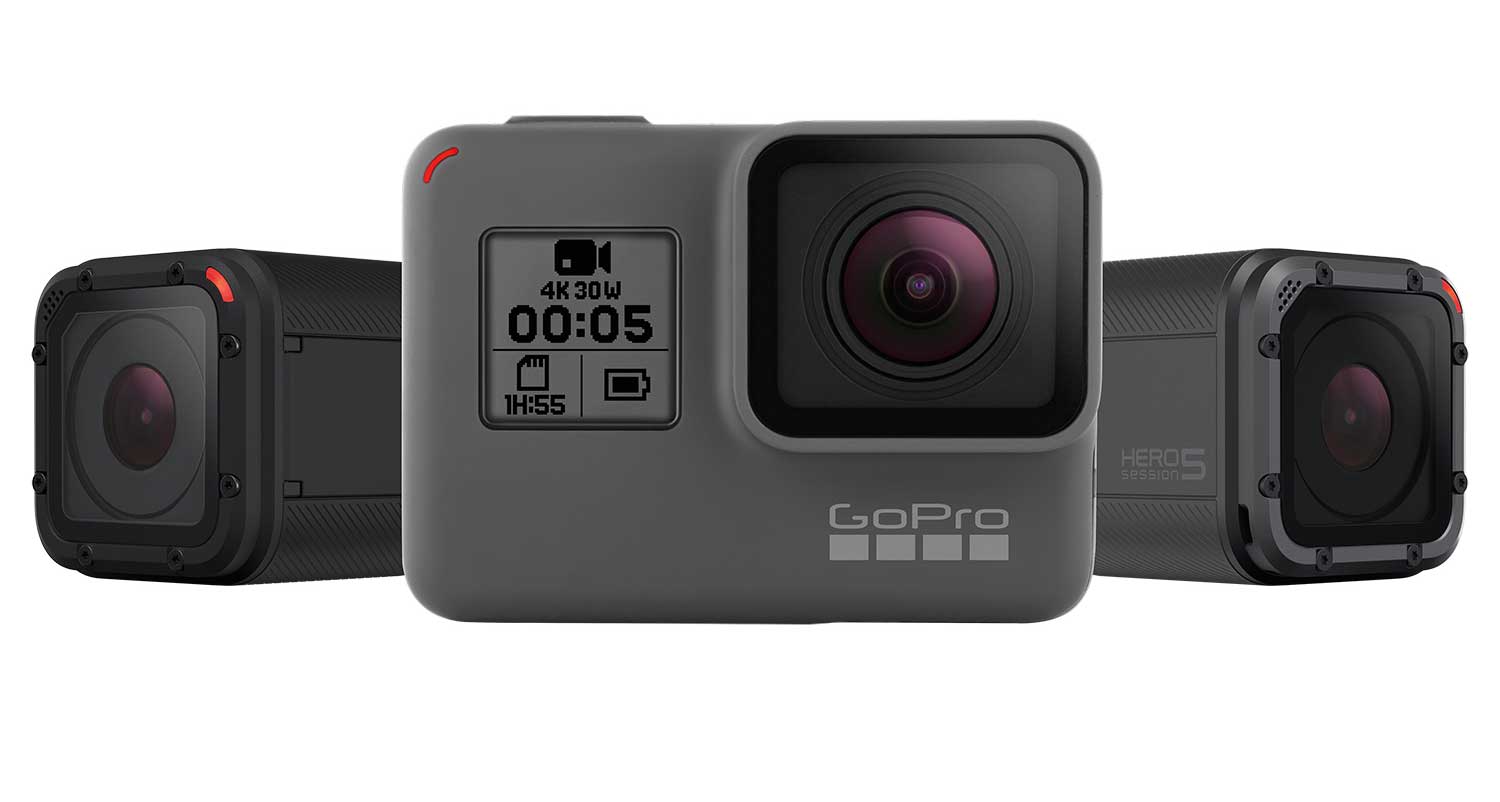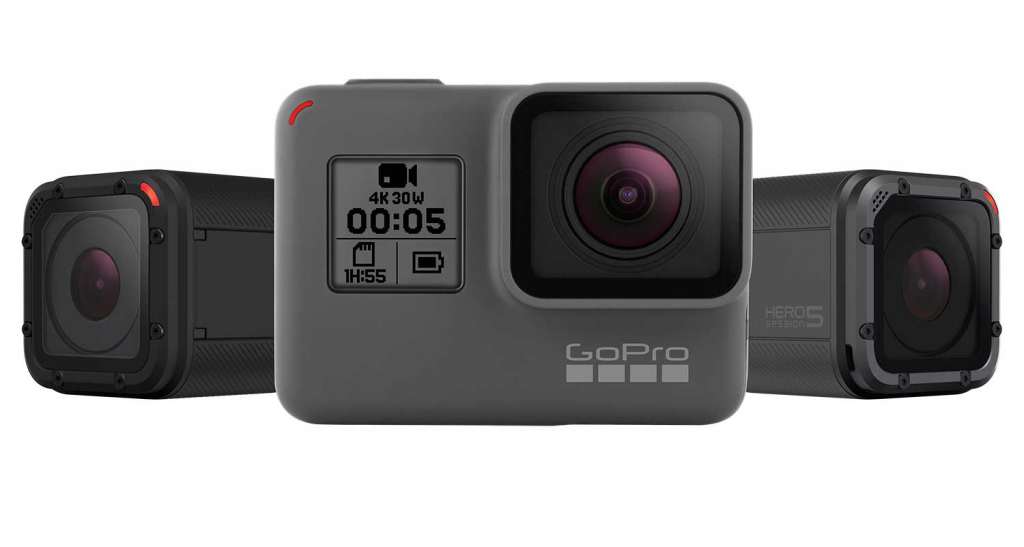 Go flagship
The first is an update to the original flagship model for GoPro, the Hero Black, as the Hero 5 (or "Hero5" if you prefer marketing models without the space in the name) arriving for a more web connected and high-resolution hungry crowd.
GoPro Black models have supported 4K and wireless for some time, but the new variant pushes this a little more, delivering 4K at a maximum of 30 frames per second, wireless auto-uploading of photos and videos to an optional cloud service while the camera is charging, and even a little more control, with the Black model finally getting a small 2-inch touchscreen on the back as well as voice control.
The camera wil also have a slightly improved stereo microphone we're told, as well as video stabilisation (handled electronically rather than optically), as well as a GPS built in and 12 megapixel RAW photography support.
Oh, and one last change is definitely worth noting: remember the water-proof cages GoPro shipped with its cameras? Well as per the research made with its Session camera released last year, the GoPro Hero5 Black is now entirely waterproof without a housing, supporting up to 10 metres of water.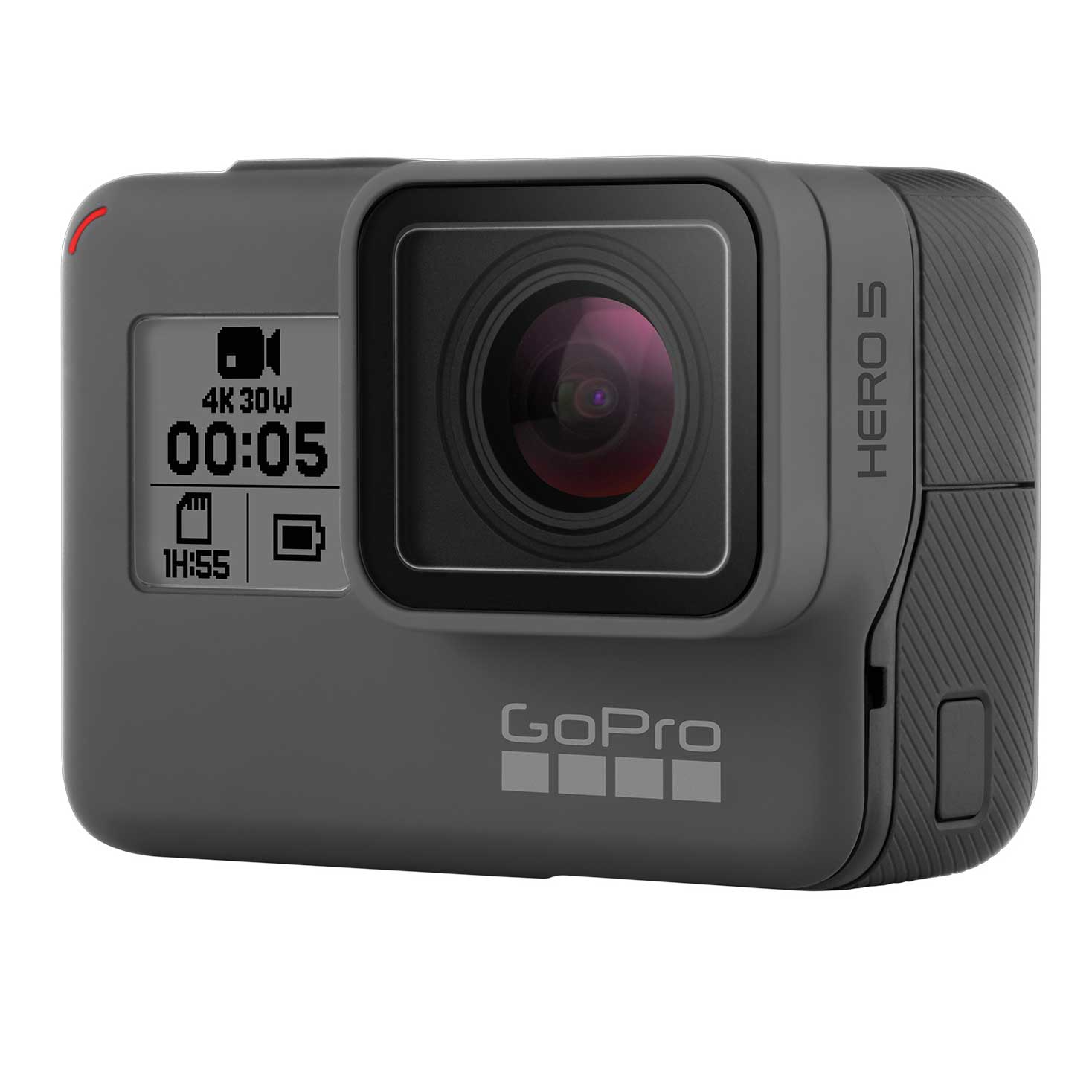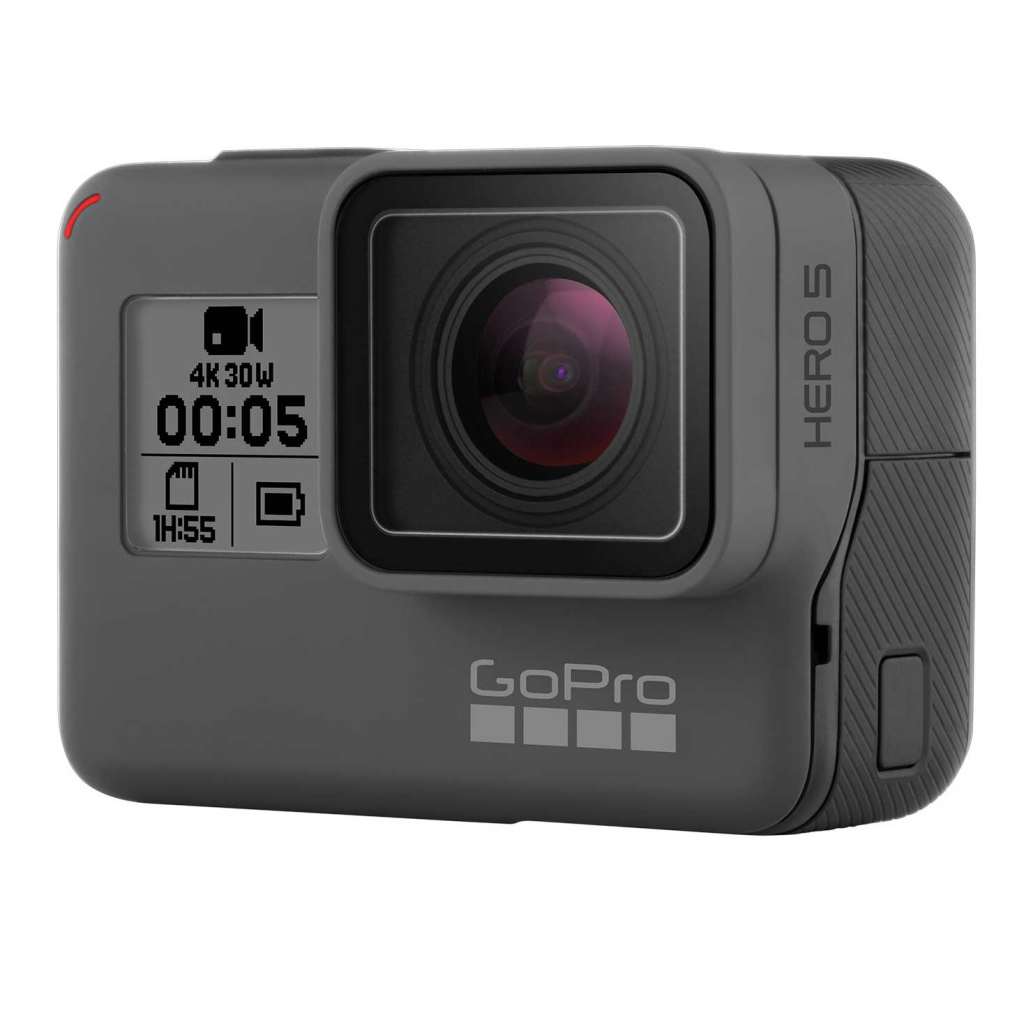 Go small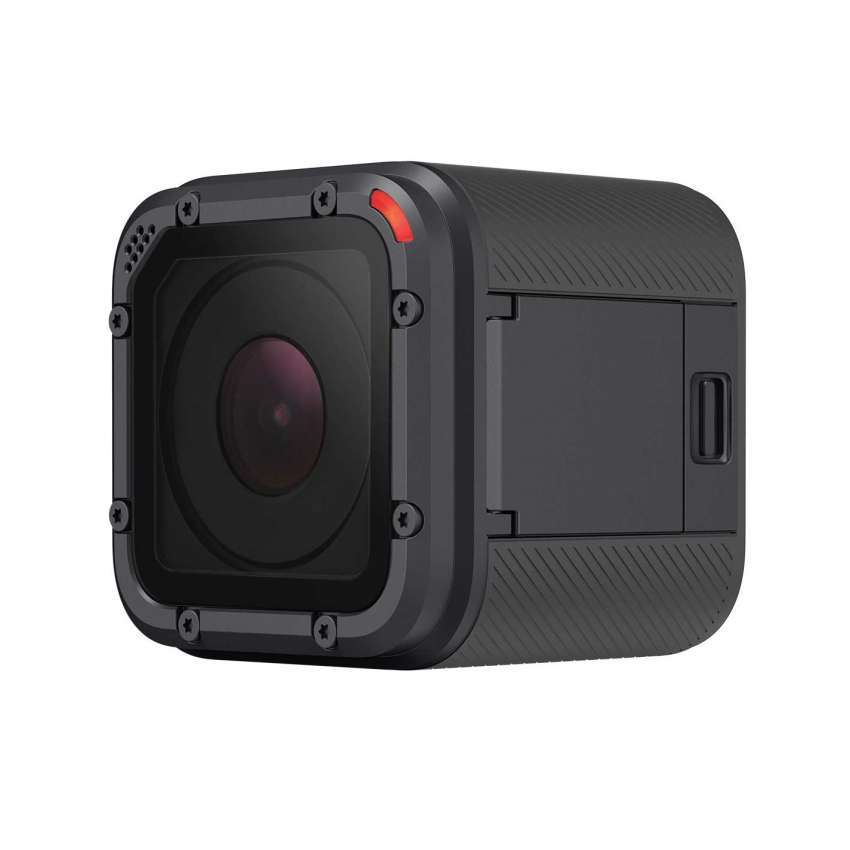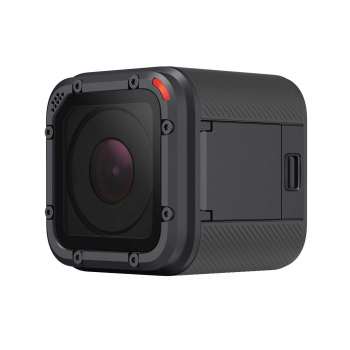 GoPro's pint-sized fairly water-resistant Session doesn't escape the upgrades either, as the model becomes more than just a smaller version of a 1080p action camera you can slip into your pocket.
In fact, the ultra small cubic form-factor is still very much a part of what makes the GoPro Session work, but now the Hero5 Session delivers much of what makes the Hero5 Black a solid choice for action cameras just in a solidly small package.
This little thing will capture video too at 4K and 30 frames per second like its flagship brother, and it will have voice control, too, just no touchscreen (likely because it's a tiny cube, so where would you put a usable touchscreen?).
Instead, there's one button for controlling the camera, which also like its sibling is waterproof without a housing down to 10 metres, a feature the Session arrived with first, not the other way around.
While the Hero 5 Session might sound very similar to its Hero 5 Black brother — and it is — the major difference might be in the camera and tracking, with no RAW support or GPS found in this little one, even though it still supports 10 megapixel image capture and support for GoPro's optional cloud service.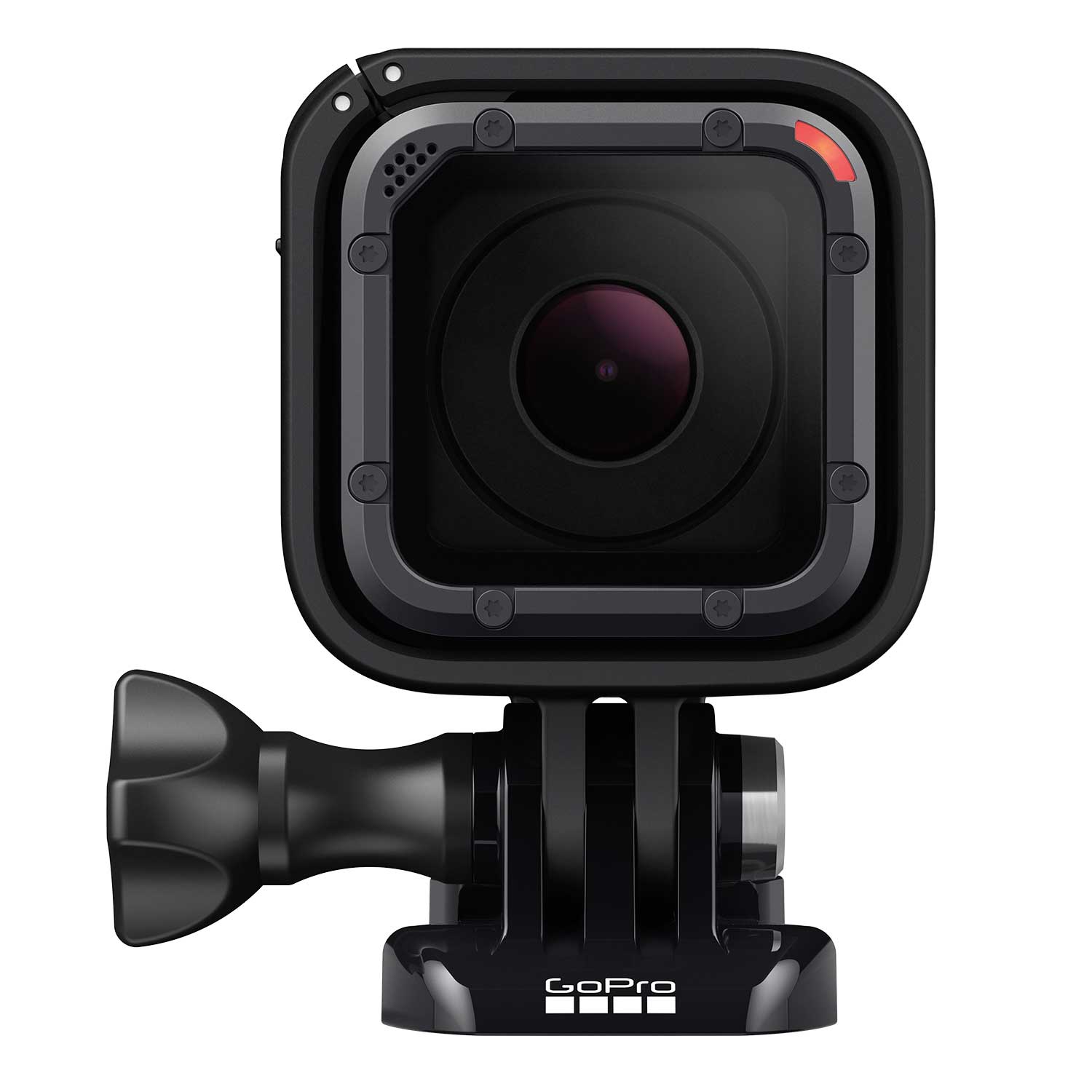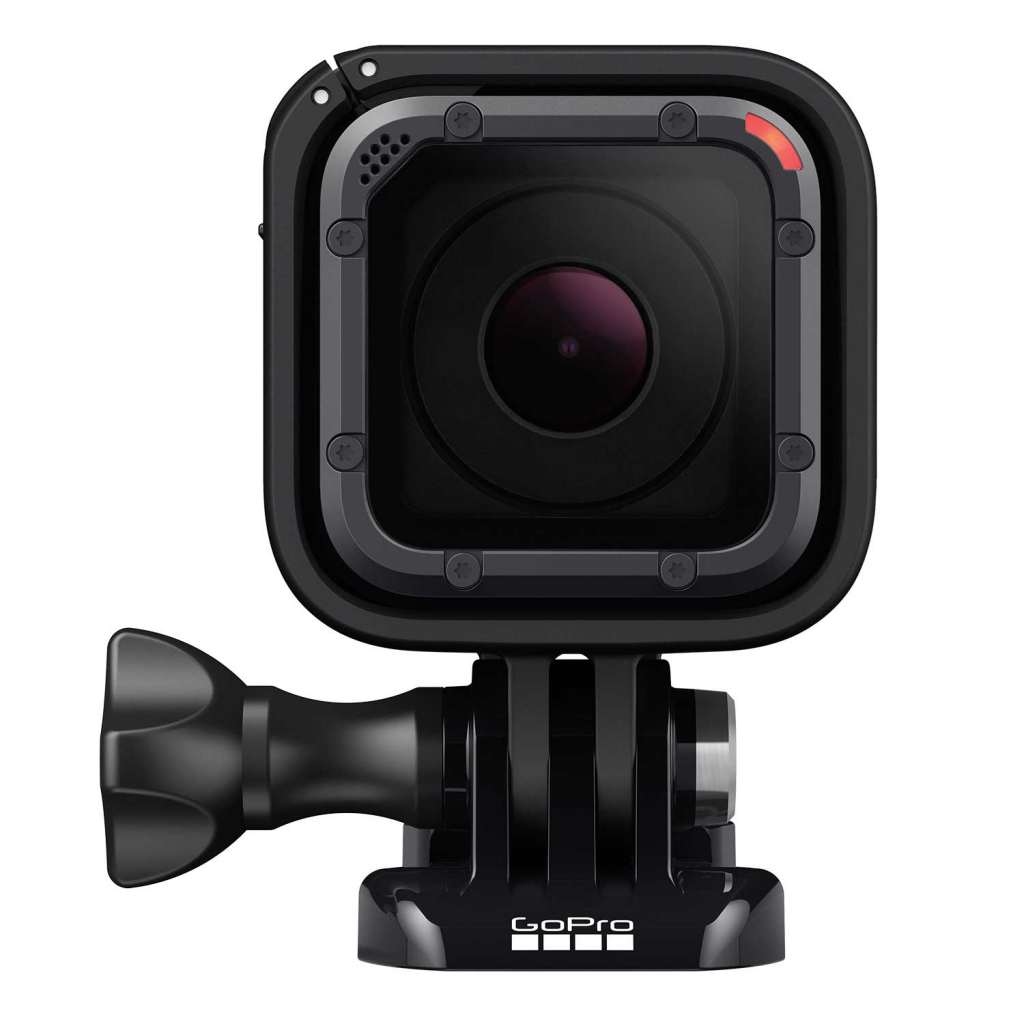 In Australia, the optional "GoPro Plus" cloud service won't be arriving until January next year, a bit of a shame, though it's like that around most of the world, with GoPro more or less testing out the service in the US first for $4.99 USD per month from October 2, with more places beginning in January, with an announcement likely occurring at CES in Las Vegas.
Australians won't have to wait that long for the cameras, however, with both models arriving in retail stores from October 3, and while that GoPro Hero 5 Black will likely replace its Hero 4 Black sibling at $569.95, the Hero 5 Session will come in at a slightly more pocket friendly $459.95, with the other models below these likely to drop in price too, at least during the stock change, handy if you've been waiting until now to grab one.