The focus may have been on Apple's iPhones for the past month, but prepare for renewed interest in Google, as the company announces its first Pixel phone.
Competition for the best and brightest smartphone is definitely heating up, and now that almost everyone has a smartphone, the focus isn't on conversion to the smartphone crowd, but improvement overall.
In fact with Google's latest crop, the phones are receiving a name change and a different reason for existing.
For the past few years, Google's "Nexus" phones have been the darling gem made not just for Android fan folk, but for developers alike. While this group could always go with a device from Samsung, Sony, HTC, or one of the many other brands pushing out Google phones, the Nexus phones were ready with the latest operating system out of the box, instead of waiting for the manufacturer and telco to be ready with the apps.
But times have changed, and it's not only developers and geeks that desire this functionality, so Google's vision of a frequently updated phone is extending to more people while also bringing together a new vision, with a phone that is more aware of you actually having a life.
As such, the new generation of Google phones are called "Pixel", as the company realises a vision and essentially builds a phone the way it wants to.
"We designed everything about Pixel," said Google's Rick Osterloh, "from the industrial design to the user experience."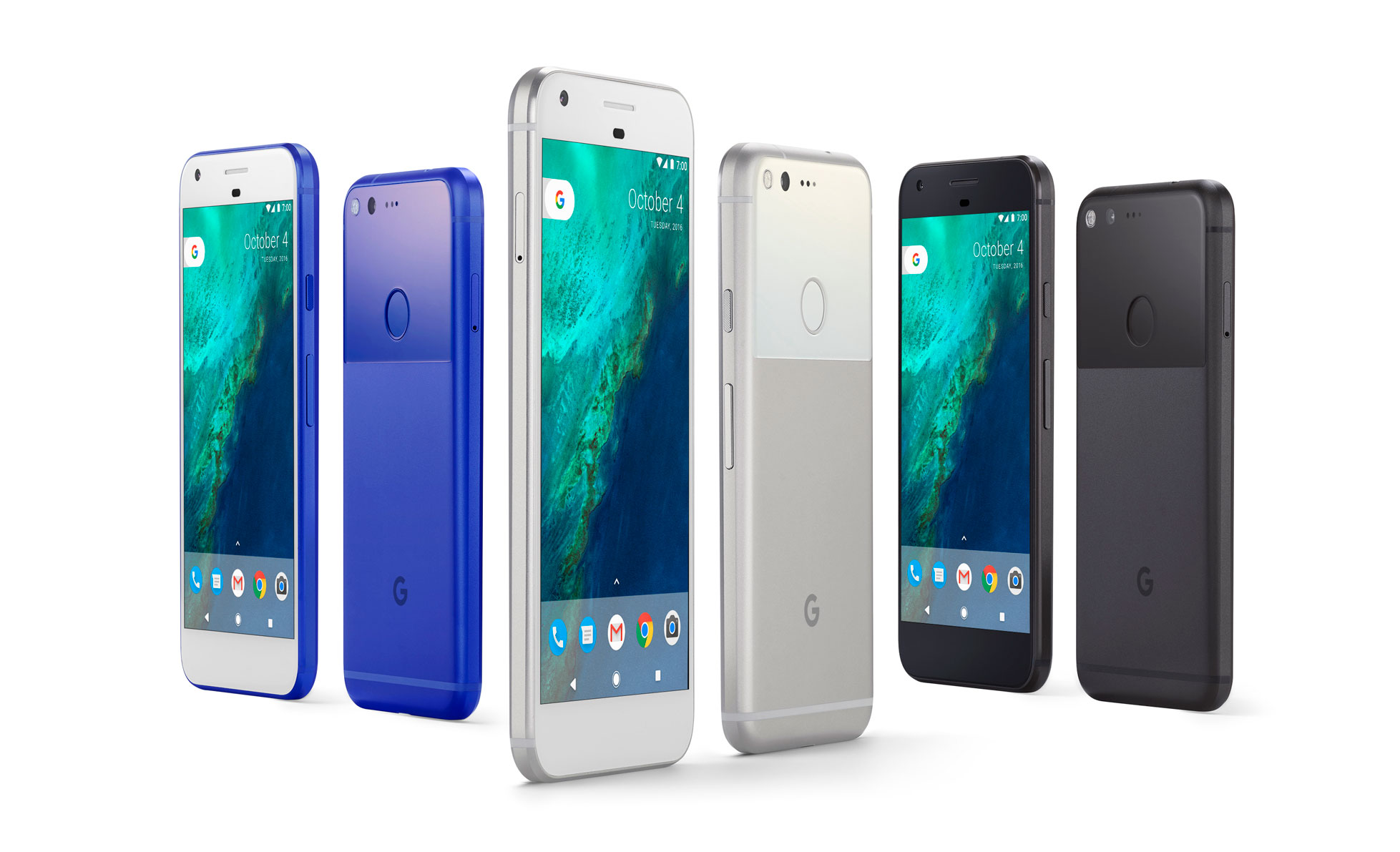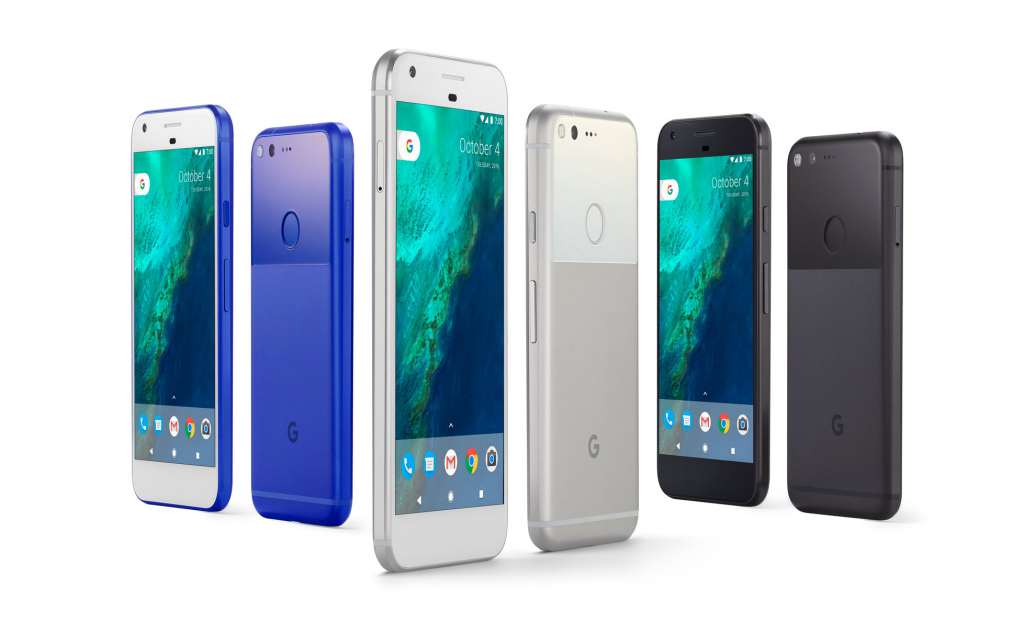 The design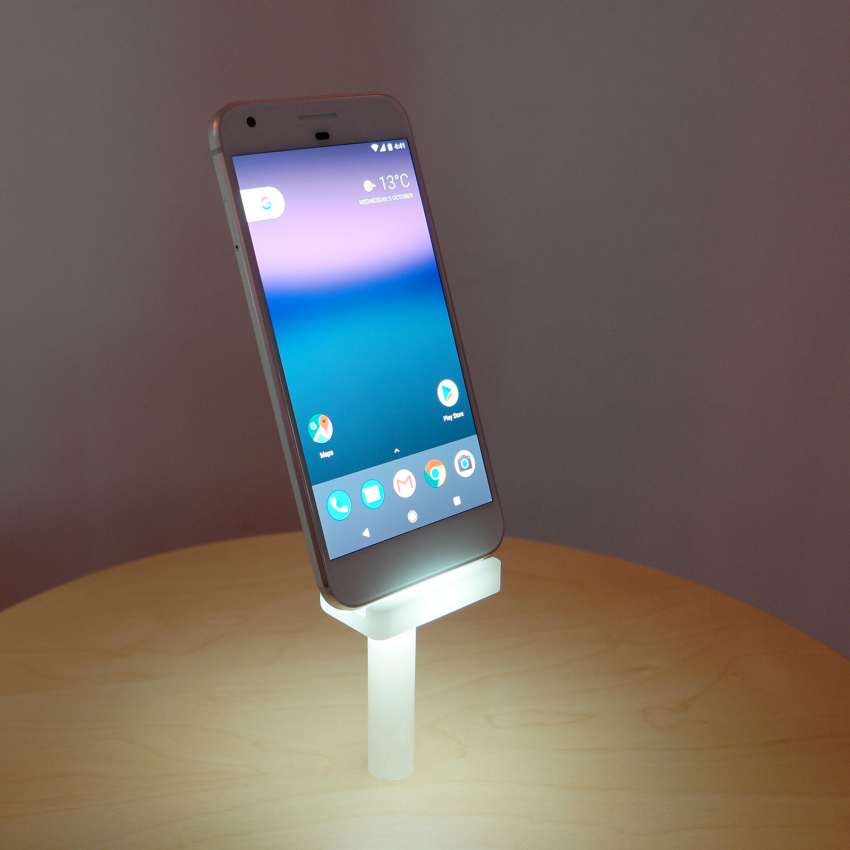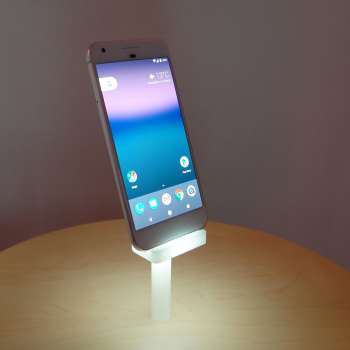 So let's talk about that design, which from an initial glance comes off a little like an iPhone and a little like the generic feeling you get from every smartphone.
There's no way to get past either of these any more, but it does need to be pointed out that the rear design — complete with the small circular recess for your finger — does bring to mind Google's previous Nexus devices.
A combination of materials have been used here, and these feels like it they've been selected for keeping the phone light, with aluminium and glass taking centre stage instead of the usual plastic or metal that we've seen in the past.
Two models of the Google Pixel will be made, and while that echoes last year, the search giant is taking a page out of the books of Apple and Samsung, sticking with shared hardware, meaning it doesn't matter if you go regular-sized Rudy or a little larger like Bob, you're still getting roughly the same phone outside of the screen size and different battery size.
That means you'll find a Qualcomm Snapdragon 821 quad-core processor here with Google's very latest operating system Android 7.0 "Nougat" made to work with the phone right off the bad.
A staggering 4GB RAM is found operating alongside the processor, while the storage is set to a rather small 32GB or a more useful 128GB, though keeping with how Google has built its phones since the time of the Nexus, there is no microSD slot (sad face).
The camera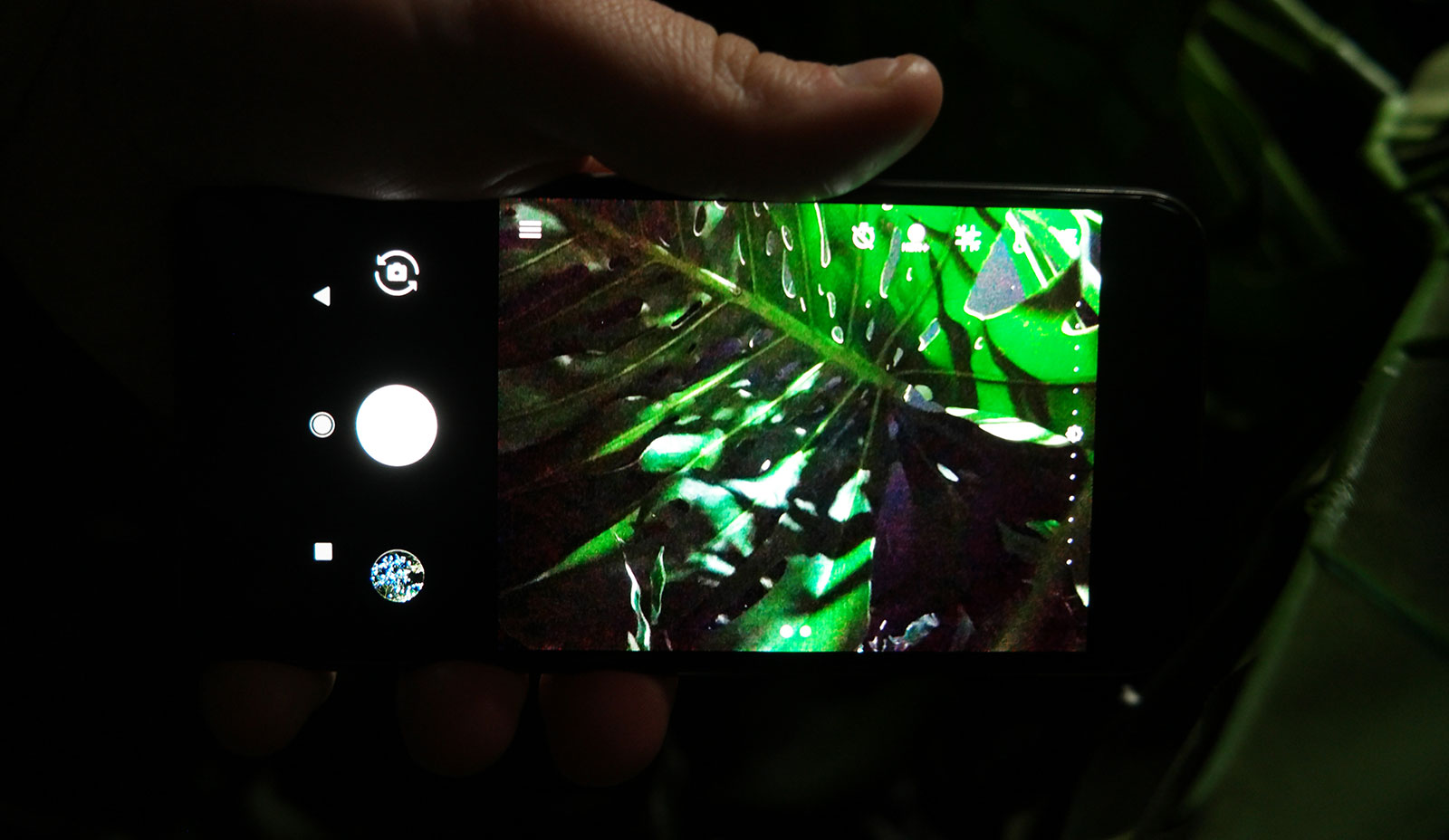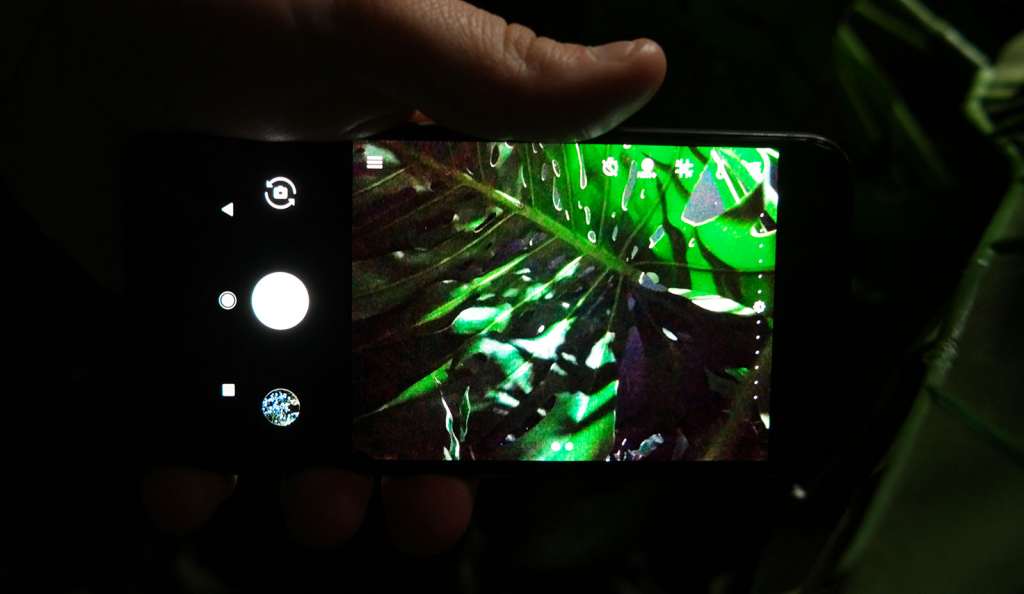 Cameras are a big deal here, and given how many photos we're all taking — over one trillion last year, apparently — that's no big deal.
To help out with that, Google has brought in a 12.3 megapixel camera, and it's "not just another 12 megapixel camera", but something completely different, scoring the highest mobile camera score ever from sensor-grading photo group DxO Mark with an 89. To put that into perspective, the best scores previously were from the iPhone 7 at 86, and the Samsung Galaxy S7 Edge and HTC 10 at 88.
That's not a ground-shaking boost in performance, but enough to say this will perform the best in the business likely being best phone camera of the year, since there will be very, very few flagship phones released from here until the end of 2016.
The sensor is just one part of what makes this thing new, with algorithms helping out, keeping low-light shooting clear with a high-dynamic range mode (HDR+) running at all times for better low-light and crisper colours, though you can switch it off if you like.
Video optimisation is also here, capturing 4K Ultra HD and Full HD 1080p with image stabilisation working with sensors in the phone to work out how you're walking and to stabilise accordingly.
That's the camera on the back, while the one on the front is set to 8 megapixels for some fairly high-res selfies.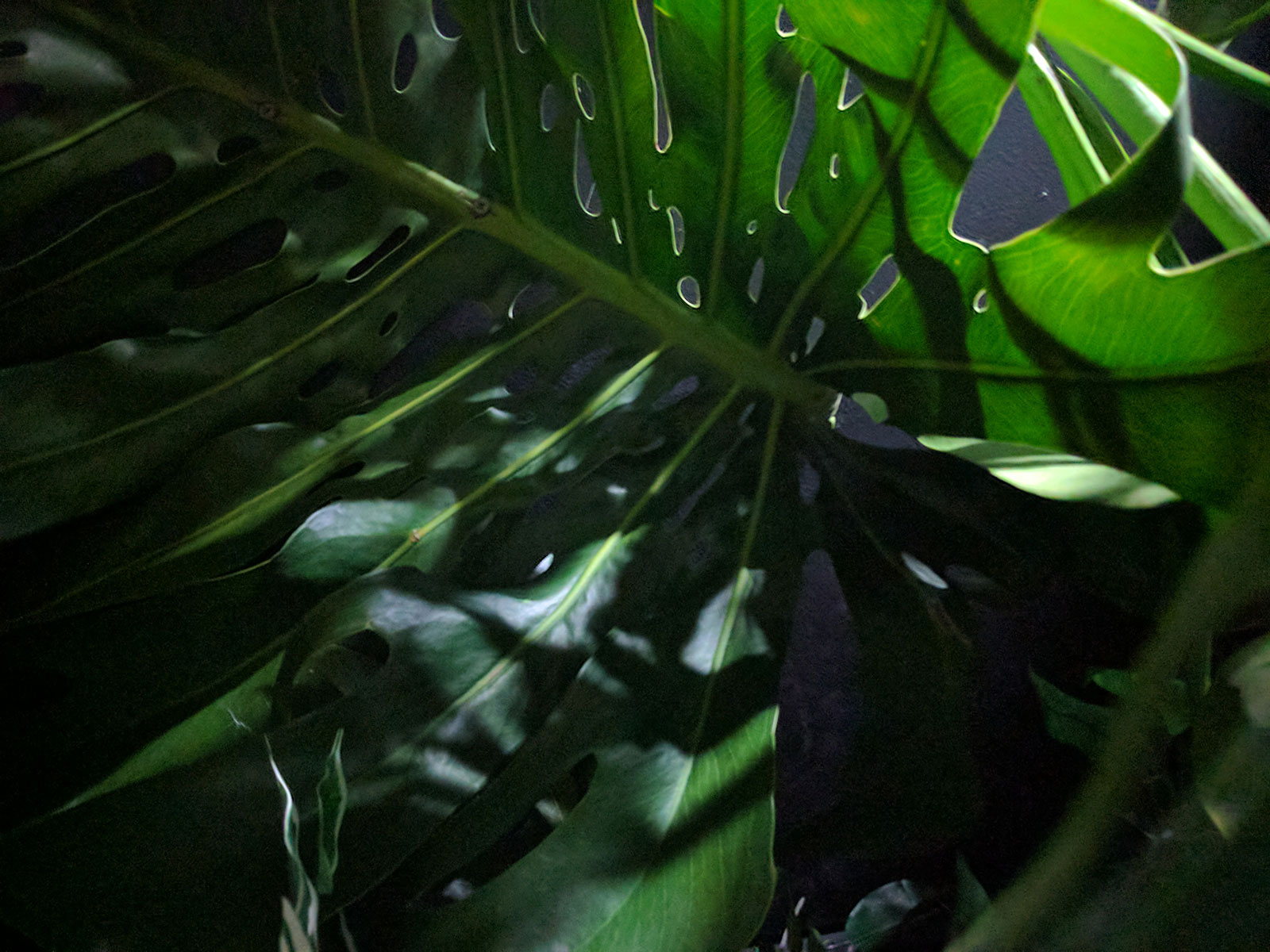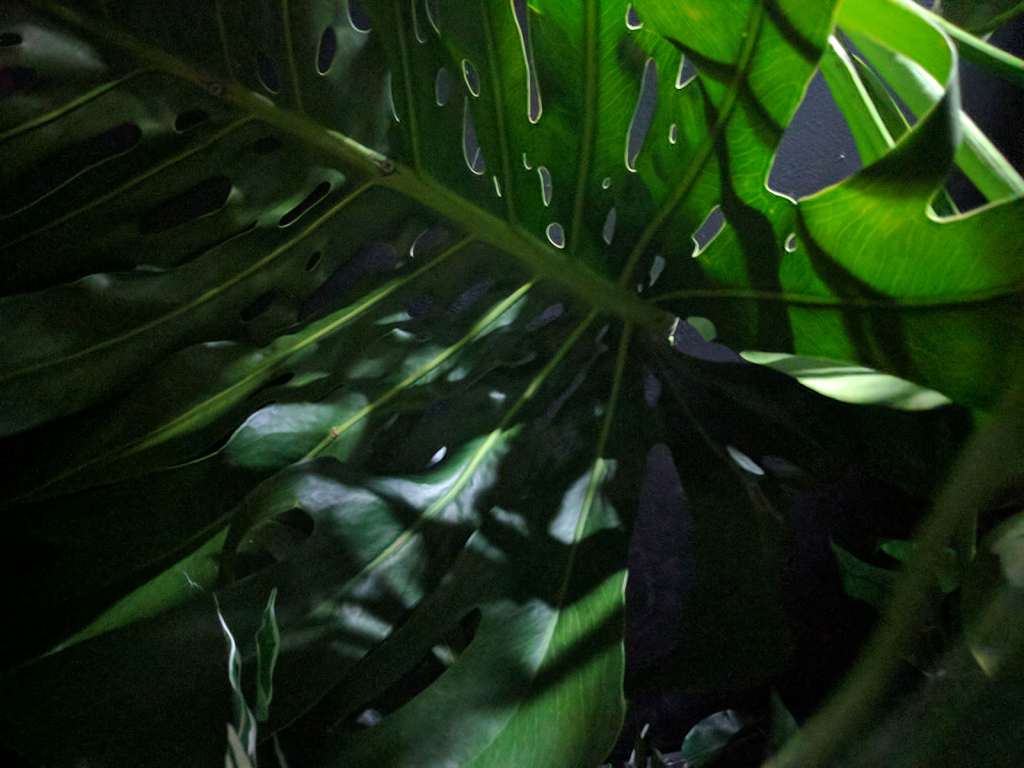 The features
Even the connections grab some attention, with the typical 802.11ac WiFi, Bluetooth 4.2, Near-Field Communication, GPS, USB Type C for charging and data, and still a 3.5mm headphone jack — something Google intentionally pointed out, hoorah — while the one thing that grabs us hasn't been pointed out as such: Category 11 4G.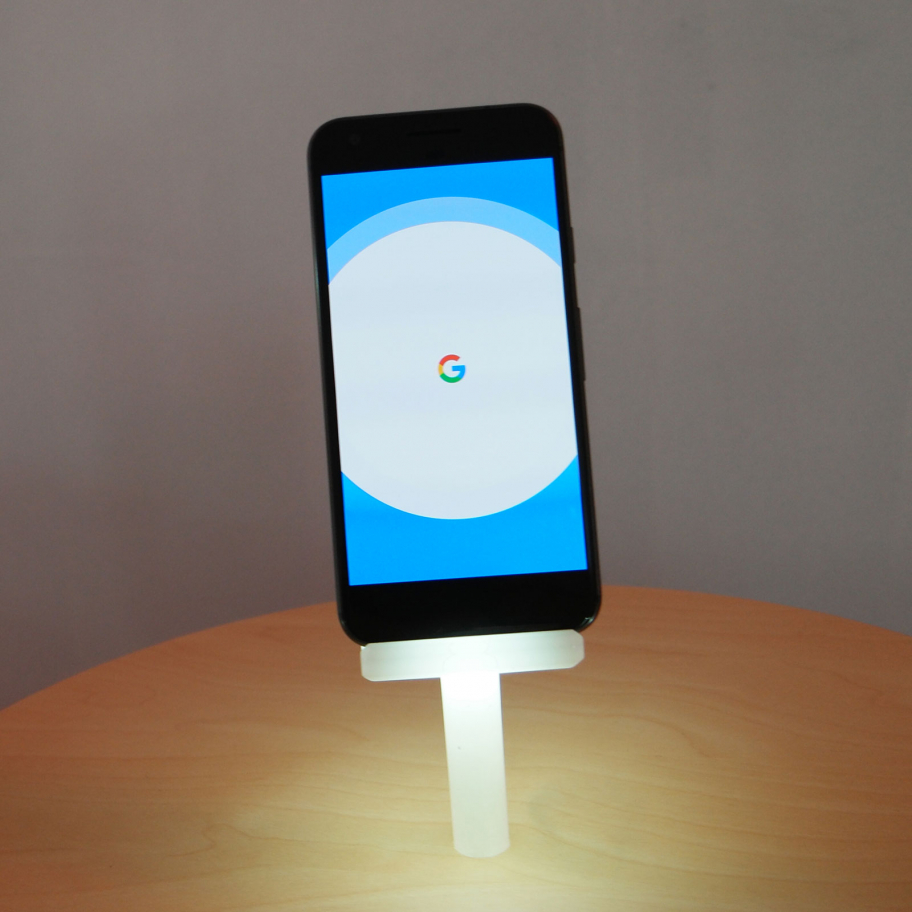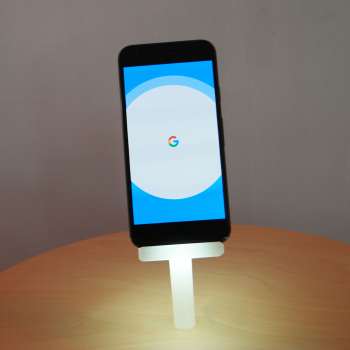 Not the easiest to find, Category 11 4G supports 600Mbps down and up to 75Mbps up, at least it does on Telstra, it appears, with the Telstra edition of the phone arriving with Cat 11 LTE, while all other versions — the outright model which JB will have — netting a maximum of Category 9's 450Mbps down and 50Mbps up. That suggests to us that the phone is rated for Cat 11, but that other networks aren't using Category 11 supported technology.
And then all that's left are the phones themselves, and both are called the Pixel, it's just a question of which size you want.
If you go for the regular edition, it's the "Pixel", with a 5 inch Full HD AMOLED 441ppi display protected by Corning's Gorilla Glass 4 and offering a 2770mAh battery.
Meanwhile, if you prefer your phone to be a little bigger, you'll find a 5.5 inch Quad HD AMOLED 534ppi screen on the "Pixel XL", with a good 700mAh more or so of battery life in the 3450mAh battery.
The experience
Outside of the hardware specs, Google is aiming to make the experience of using the phone a little more cohesive.
Basically, the idea with this is to no longer think of your phone as merely that gadget which helps you hold your life together, but as a virtual assistant keen to do its job almost aware that is it the glue tasked with doing this and keeping you sane.
The Android 7.0 interface has been cleaned up for sure, with a menu that is always there from a thumb swipe up and the ever present drop down notification bar, but there is now more importance placed on the flexibility and adaptability Google has.
Improving from the start Apple had with Siri and the improvements Google Now brought to the table, the Pixel phones are the first to bring Google Assistant to the table, essentially evolving Google Now so that you can talk to it much like a real person with it performing like a real assistant.
This works, by the way, as a natural evolution from the search technology that helped make Google what it is today, but it now essentially looks over messages, hangouts, emails, and searches, effectively joining the dots and turning your Google instance into its own Google instance.
It won't make a Google empire for you, but it might just organise your life in a way you may be struggling to.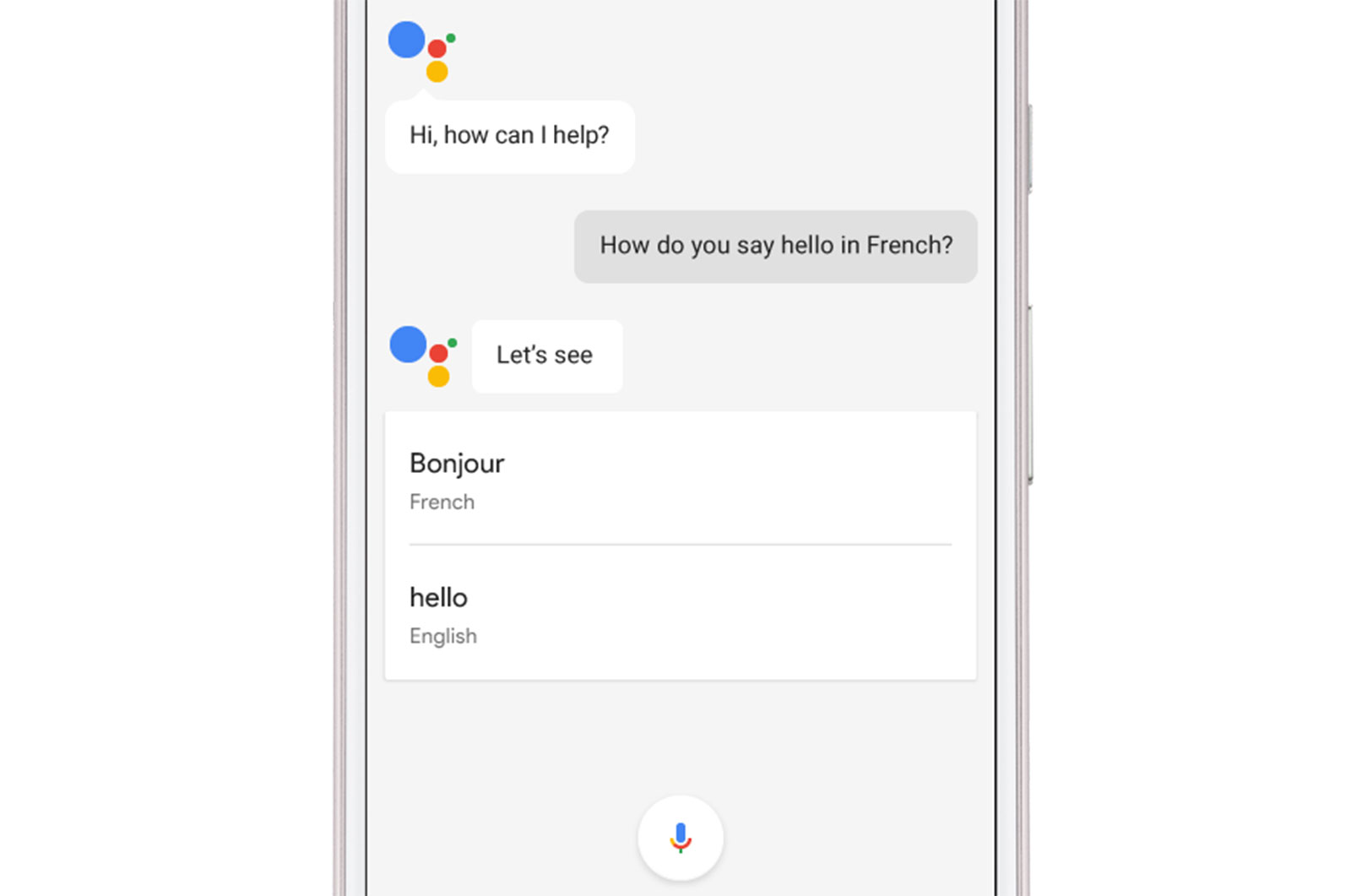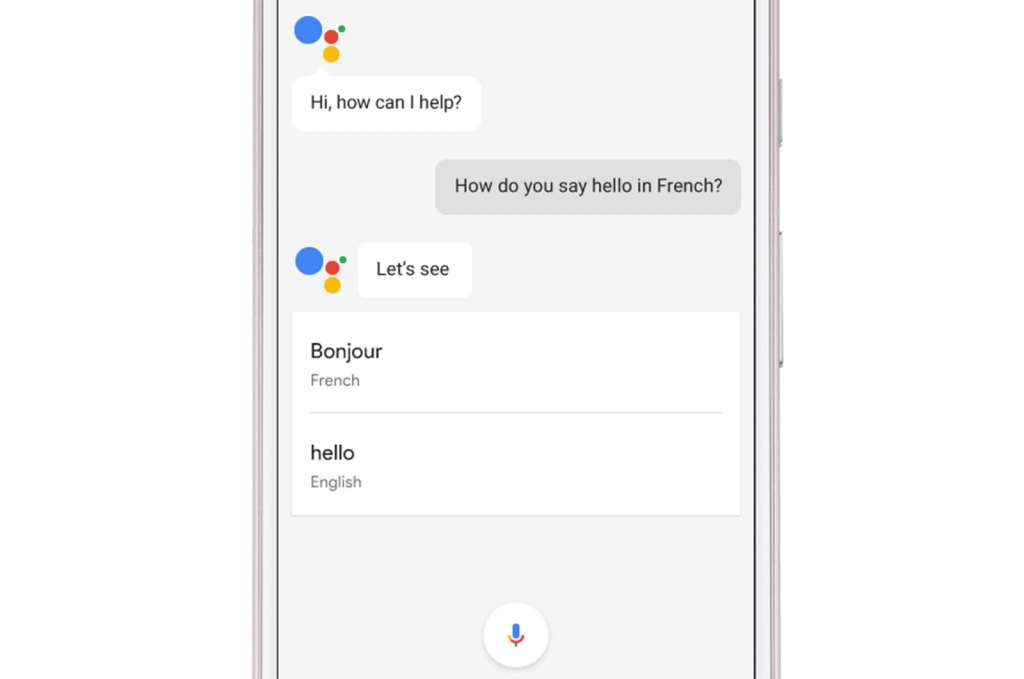 The hands-on
While we didn't quite make it to the launch in California, Google did have a few models available for hands-on at a special 3am announcement in Sydney, and while we were groggy, Pickr was most definitely there.
In the flesh, the new phones are very slick, though the combination of aluminium and glass provide a very unusual feel, almost as if the phones were made from plastic, which they're not, but still feel this way.
While that's a little surprising, the weight is definitely at a minimal while the thickness keeps things relatively slim at between 7.3mm and 8.5mm at its thickest point.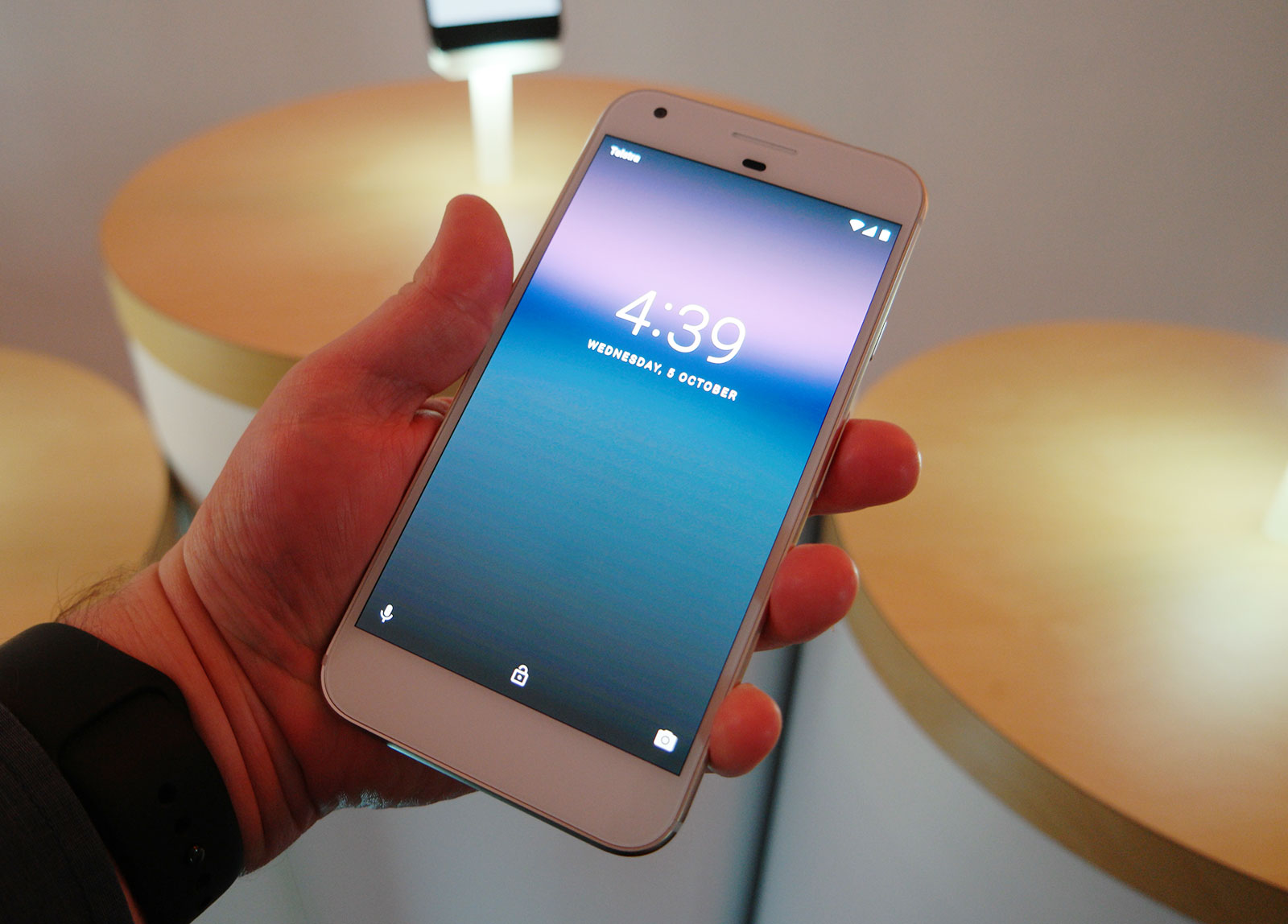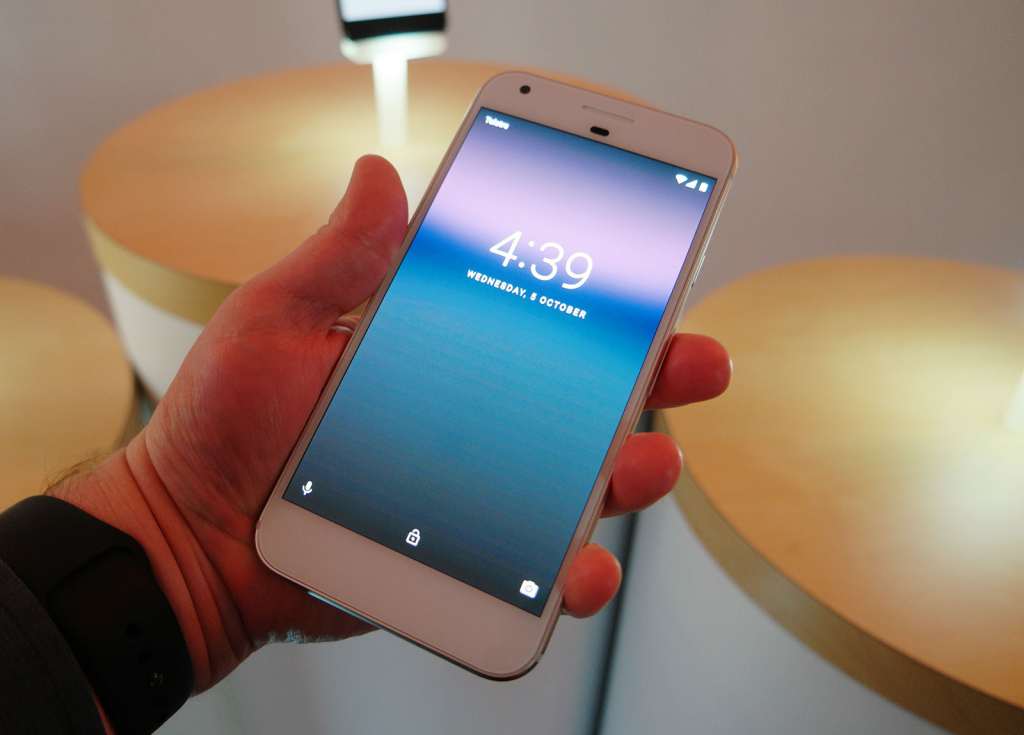 The screen is worth talking about, though, with a very bright and crisp display on either model, and while we haven't spoken abut the fingerprint sensor on the back, it is back in that position, with what is easily one of our favourite positions for that security sensor (the other being on the side, where Sony tends to stick them).
Google is also keen to talk up the battery, and while life is expected to hit a day for the Pixel and up to two for the Pixel XL, the focus isn't so much on what the battery can do, but rather how quickly it will recharge when you need it, offering as much as seven hours of battery from as little as 15 minutes, provided you use a fast charger.
That's not bad, and should be handy if you're down on life and know you'll be out for a while.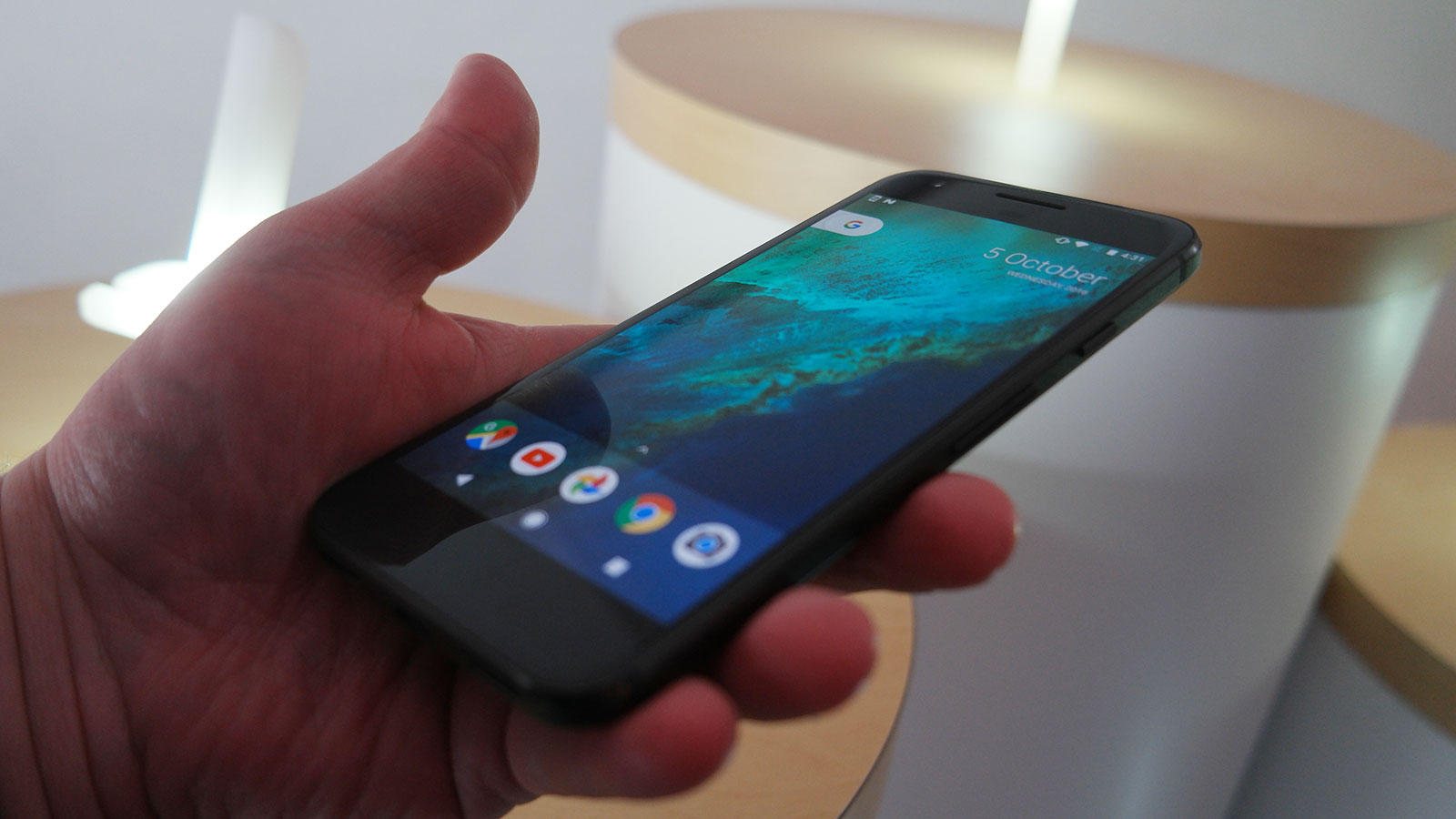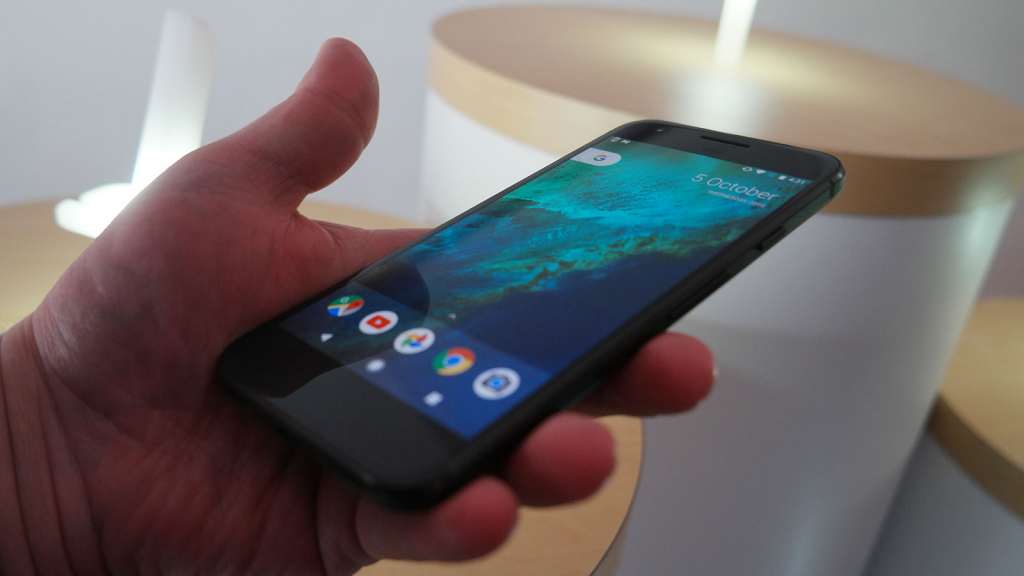 The price
Pricing is the other major issue, and that's a bit of sticky one, with Telstra taking the carrier exclusive in Australia and offering the 5 inch Pixel for $85 per month for the 32GB model or $94 per month for the 128GB.
An increase in size pushes the price too, bumping the 5.5 inch Pixel XL to $92 or $101 for the 32GB and 128GB models respectively, with all of these on two year plans.
Outright variants will exist too, with JB HiFi and Google's online store presence housing the telco-less models, fetching a price of either $1079 for the 32GB Pixel or $1229 for the 128GB Pixel, while the 5.5 inch Pixel XL is priced at $1269 for the 32GB model or $1419 for the 128GB variant.
That pricing puts the Pixel range on a similar footing to the Apple iPhone 7 and iPhone 7 Plus, as well as Samsung's Galaxy Note 7, though it remains to be seen whether the phone is as good or even better.
One thing is missing from the package as far as we can tell, and that's water resistance, an omission that surprises us simply because of how useful it is long term (not just for taking pictures under water) in terms of durability, though surprises us less if the rumours of HTC being the manufacturer of the Pixel range is true, simply because it has yet to use water resistance in any of its smartphones.
Google has told Pickr review units should be expected soon, though, so expect a nice long review in the next few weeks, just in time for the late October release.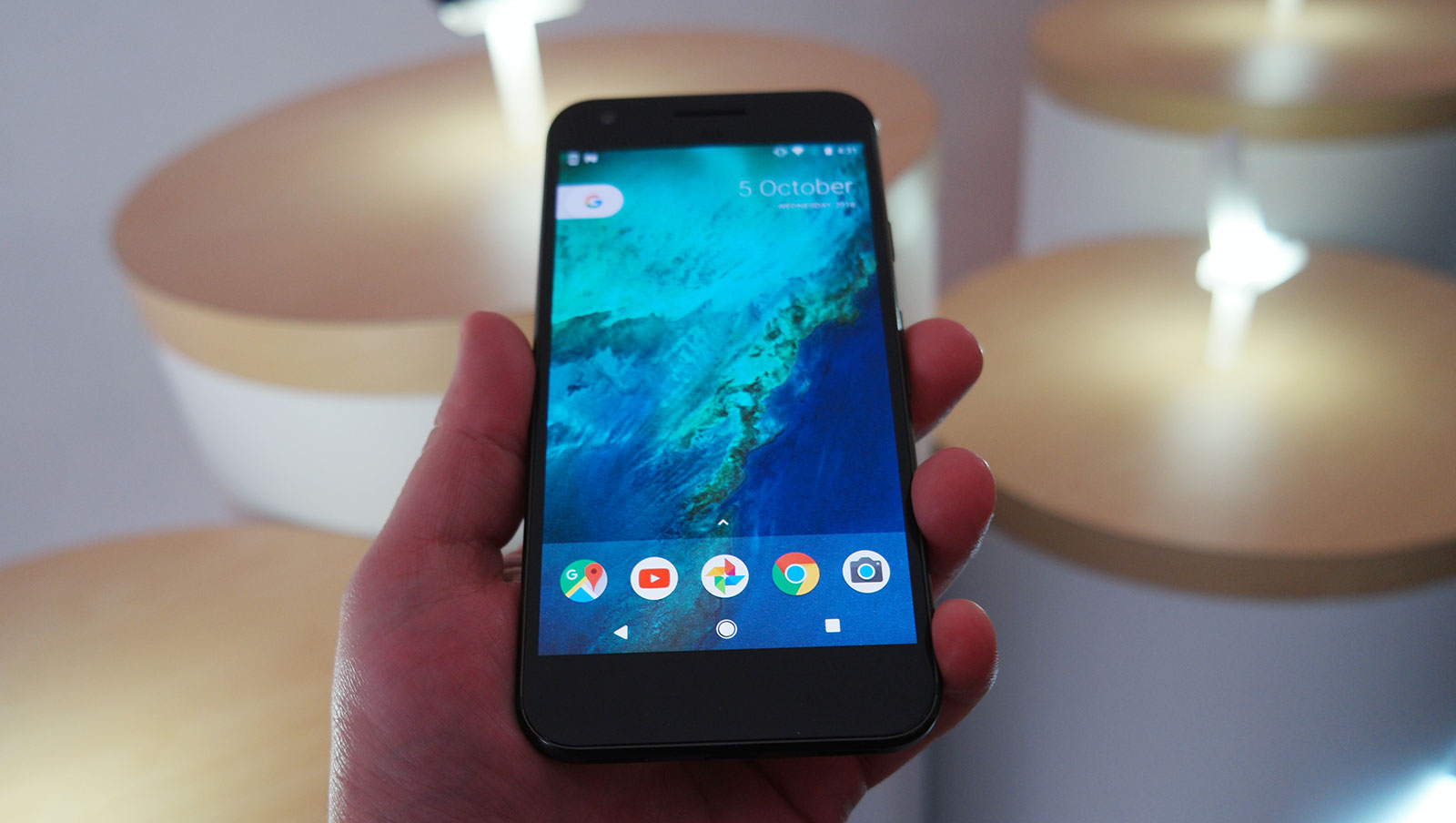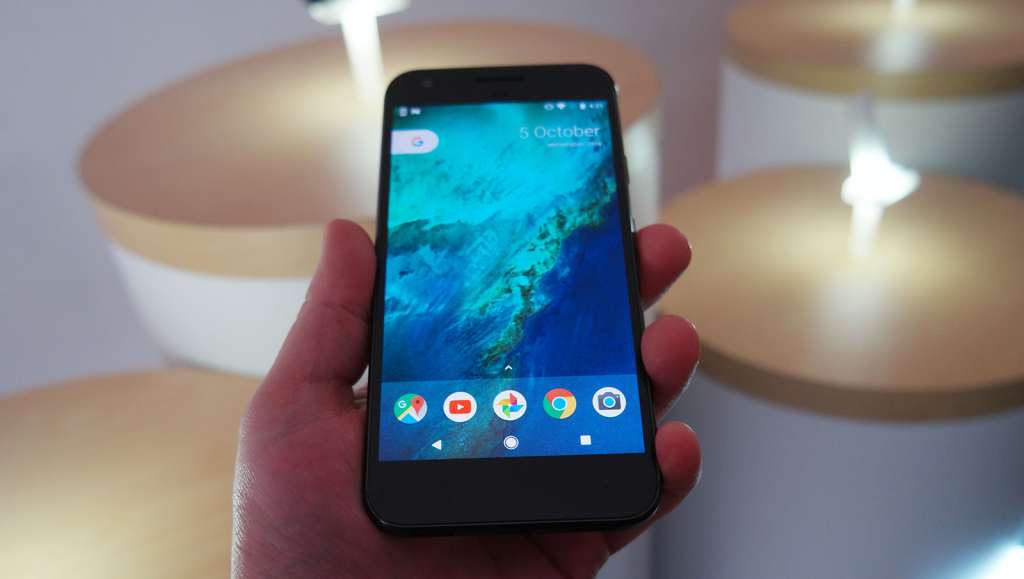 Both the Google Pixel and Google Pixel XL have been added to the Pickr Trackr for your comparison needs.