A new router is on the way from D-Link, and while most of these things are flat boxes that can sit on a shelf not really bothering anyone, D-Link has designed this one to be a little bit noticed.
So many gadgets in the home are designed to be unobtrusive and not noticed as anything major, but a new router from D-Link continues a shift from the company to make products seen and not heard.
The product in question has one of those rather not-so-tongue friendly names of "DIR-879", but the easier way of reading it is the "EXO WiFi Gigabout Router", which we'll probably just refer to as the "EXO" from here on in.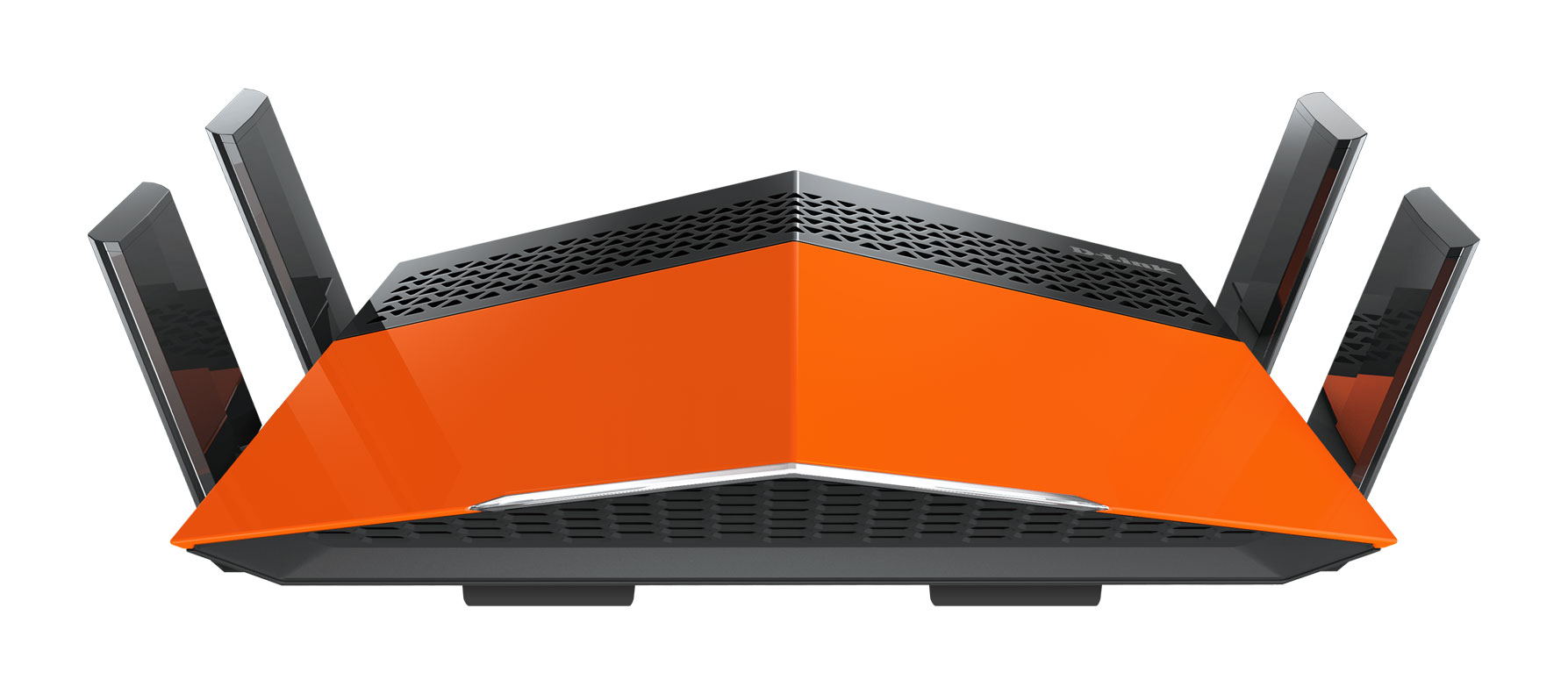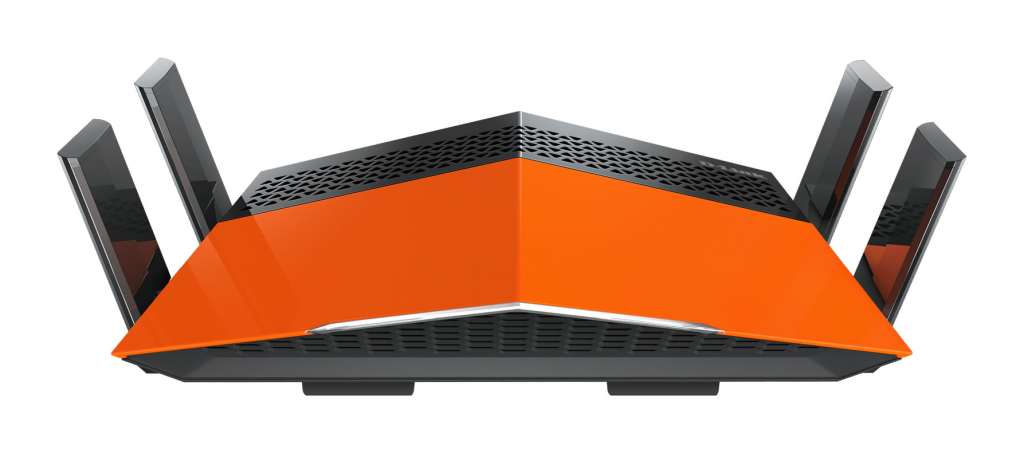 In a way, the D-Link EXO reminds us of some of the pyramid-like WiFi routers we saw last year, which we've often called the "Pizza Hut" routers since they look like the old Pizza Hut pyramid-esque walk-in restaurants that used to be found dotted all around Australia until they all became take-away places instead.
The EXO borrows that design template but makes it a little sleeker and flatter, giving it a fiery orange and black colour scheme, and placing some fairly strong technology on the inside, too, offering two bands of wireless technology, with up to 1300Mbps on the 5GHz band and 600Mbps on the 2.4GHz band, essentially providing almost 2Gbps of speed for a home network (1.9Gbps to be precise) from the AC1900 chip it uses.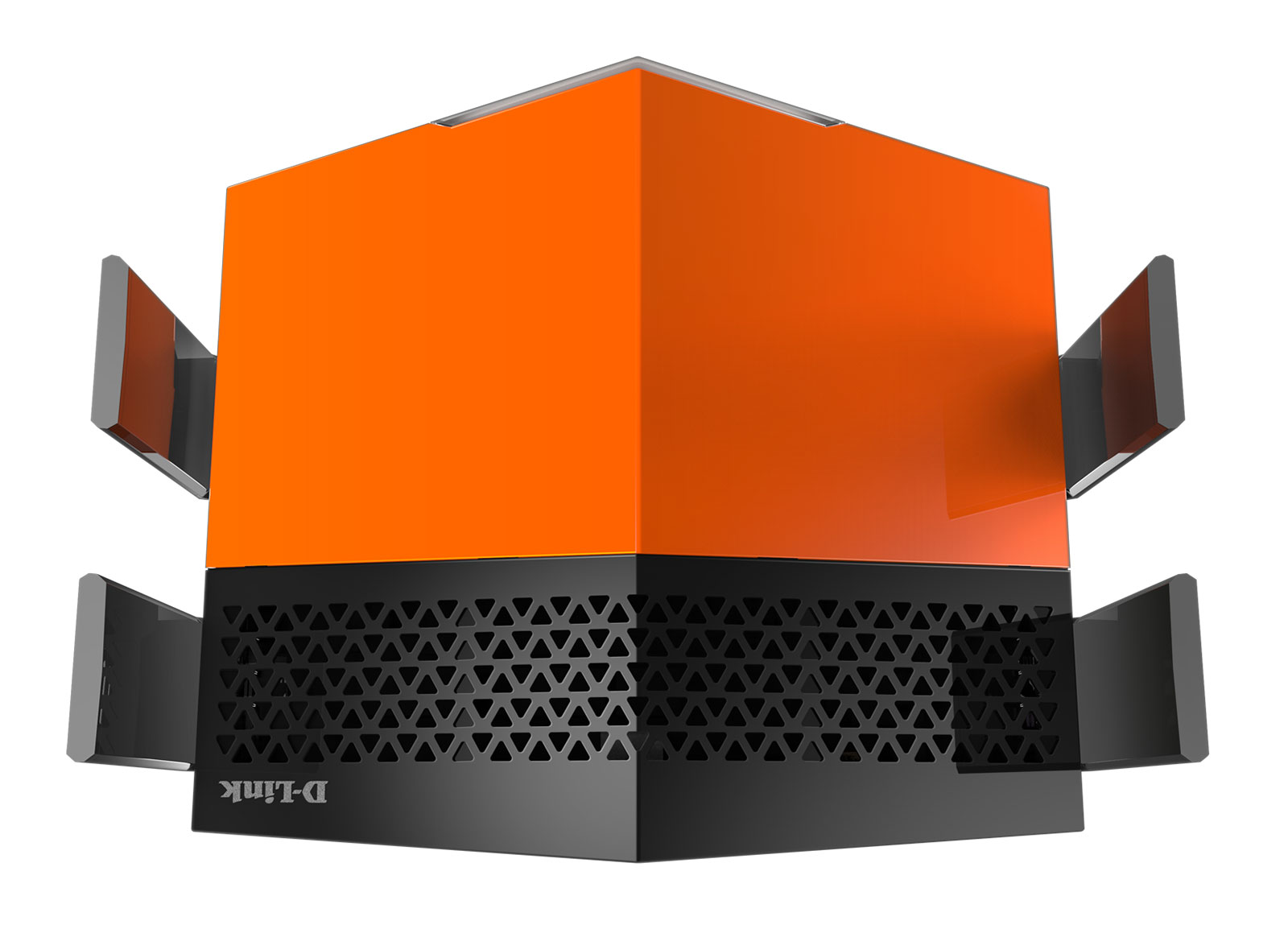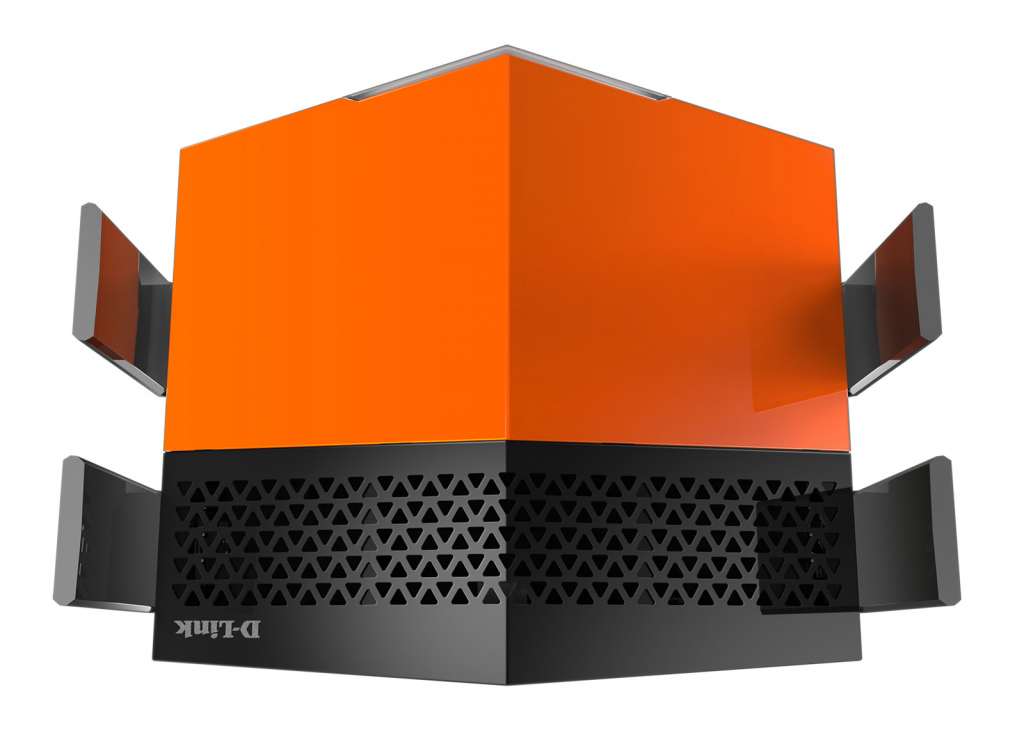 As far as we understand, part of the reason D-Link goes with this design stems from what it can put inside, with some powerful WiFi amplifiers found here to increase WiFi coverage, while your other useful features — such as "SmartConnect" to automatically assign devices the best networking band for better performance, and "Intelligent QoS" to throttle the bandwidth using quality of service logic to these various devices — helps round out the rest to the 802.11ac router, which is, as expected, backwards compatible with existing 802.11b/g/n devices, too.
"Our Wireless AC Router range has been hugely successful in Australia and New Zealand, in particular with our award winning DIR-890L Tri-Band AC3200 Router, and more recently the flagship DIR-895L AC5300 Router," said Graeme Reardon, Managing Director of D-Link in Australia and New Zealand.
"This new mid-range EXO DIR-879 AC1900 Router incorporates an evolutionary take on the AC Range's unique design that has resonated so well with consumers and also has the technology to offer fantastic Wi-Fi coverage for today's most demanding tasks at home such as HD media streaming and online gaming, all at a reasonable price."
And that price comes in at $349.95, which is now considered mid-range for router buying, it seems, especially as flagship — the DIR-895L model Graeme speaks of — sits at a whopping $699.
It does need to be pointed out that this router, the DIR-879 EXO is just a wireless router, with no modem inside to speak of, though D-Link does have one model similar in design, with the Taipan AC3200 DSL-4320L which upon release last year sat at a recommended retail price of $579.