You have a smartphone, you might have a smartwatch, and it's very possible that you have a smart TV. Good news if you like all these smart-things: the smart home could be coming to your own household quick fast, maybe even this week.
Depending on how eager you are to jump into a bit of tinkering, D-Link has this week shown off a range of plugs and accessories that will play nicely with one of the more standard smart home concepts.
"IFTTT" also known as "If This Then That" is now talking to specific D-Link devices, meaning if you already have gadgets that talk to that online technology recipe system, you can now grab a few more bits and bobs from D-Link to make your home do a little more than your neighbour's homestead.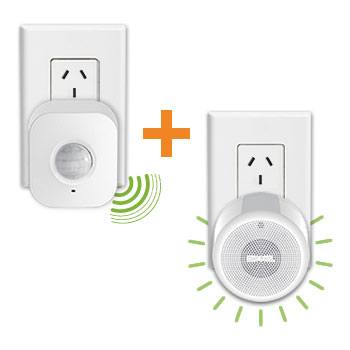 For those who aren't aware, IFTTT is basically an online easy-to-use recipe system for making things do other things.
The system — which has been around for quite a while — works with supported devices by saying if you do something with one device, then connect the dots and do something with the other. You can even think of it as basic programming for complicated gadgets in our life, meaning you can make a fully automated space without needing to know much about anything, just an idea of what you want done.
IFTTT isn't new and has made its way into numerous gadgets and services over the past few years, talking to the Philips Hue light bulbs, Samsung washing machines, Belkin's WeMo smart home gadgets, as well as Twitter, Fitbit, Jawbone, Android, iOS, Spotify, and over 300 services, meaning there's a good chance you'll be able to program something relevant for your life.
D-Link's integration with IFTTT adds to this, with the range supporting a smart plug to switch appliances on and off, a motion sensor to talk to other gadgets, and a WiFi siren to act as an alarm.
"With the integration of IFTTT into the mydlink Home ecosystem, users can easily enhance and expand control of their home using IFTTT recipes to trigger a variety of actions creating an automated home designed to fit their specific needs," said Graeme Reardon, Managing Director of D-Link in Australia and New Zealand.
"Integrating with IFTTT opens up a world of possibilities and provides users with unprecedented control over their mydlink Home experience. There's also the added bonus and emphasis of ease of use built in from the ground up," he said.

Compatibility for the range extends to iOS and Android, and if you have an IFTTT enabled product in your home already, it will talk to them too, meaning if you have a Philips Hue light in your home, you can set it to glow red when the D-Link Siren goes off, warning anyone who may or may not be breaking into your home.
"Our implementation of IFTTT has been growing for some time with the goal of enabling users to integrate and expand their home automation system with other devices and services," said Reardon.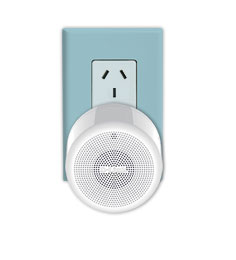 Pricing on D-Link's "mydlink" smart solutions isn't yet available, but the products should be out soon, catering to homes with the Home Smart Plug, the Home Siren, the Home WiFi Motion Sensor, and just to be a little different, a Home WiFi Water Sensor able to help you detect when there's a leak in your home.