A good pair of headphones should be able to get you through anything, whether it's the long trips on public transport, study sessions, or something like a flight. The latest from Bang & Olufsen might just do all of that stylishly.
You wouldn't expect a gadget from the Danish audio design house that is B&O to be anything other than well-engineered and stylish, and that appears to be what the company has done with a new pair of headphones made to go over the ear and block as much noise as possible.
Called the H9, these draw on the design B&O has previously used in its H7 and H8 headphones, changing it slightly if only to make these bigger, supporting a headphone design that — as we understand it — is less supra-aural (on-ear) and more circumaural (around the ear).
Borrowing from these classic and established Bang & Olufsen designs means that Bang is using many of the same materials, including an aluminium frame, a leather headband, and lambskin coated ear cushions.
That should mean they're very comfortable, and thanks to adaptive memory foam in the ear cushions, mean they should conform nicely to the shape of the ear, too.
Going with the around-the-ear design means these conforming ear cushions will also act as a blockade for sounds outside the headphones, and when married with the on-board active noise cancellation technology, should result in less sound entering the headphones whether you're watching a movie mid-flight or walking around town about to grab a bite.
A lack of cables is also important for the B&O Beoplay H9 headphones, because while they support them, you can actually go cordless with these headphones, running on Bluetooth and listening without being tethered to a phone or media player.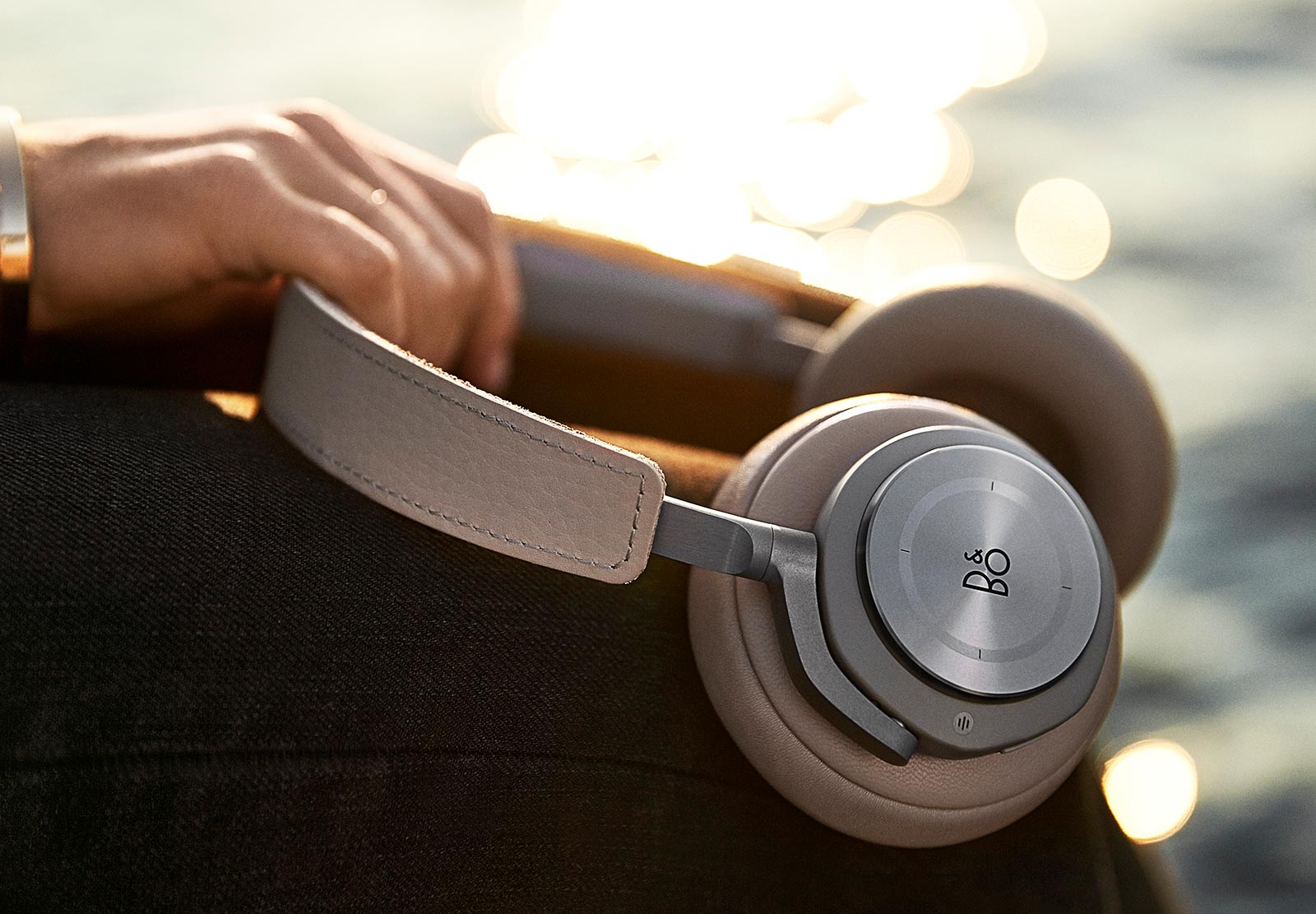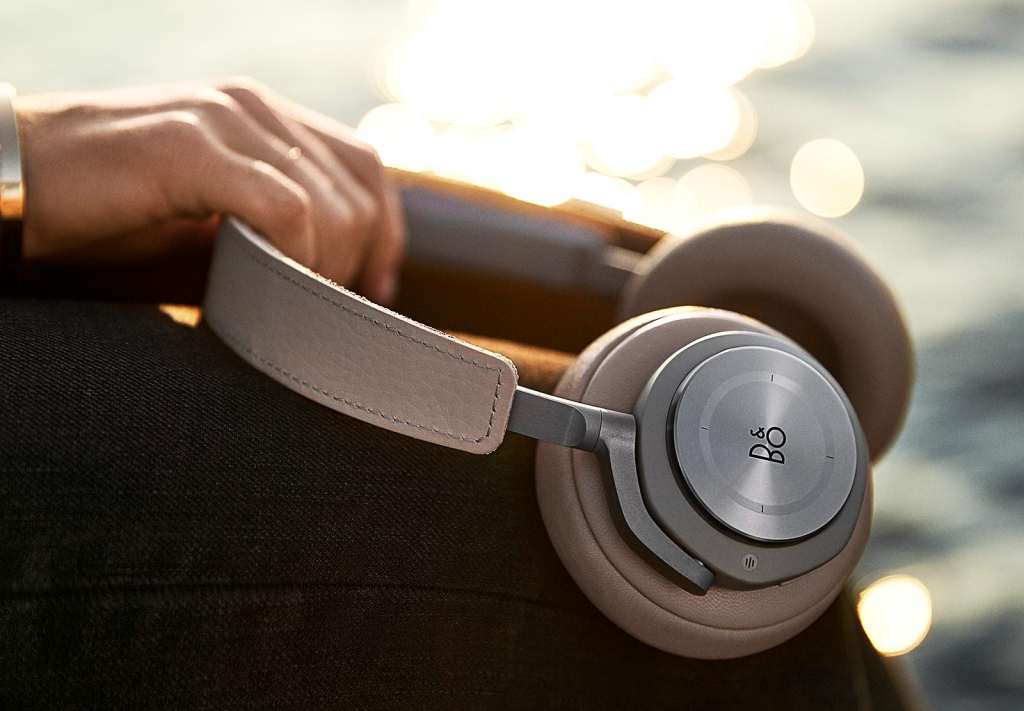 Owning a pair of Bluetooth headphones should mean being very modern, and so controlling the headphones is handled using the very touch-friendly method of gestures, something you get to play with using touches and swipes on one side of the headphones.
Bang is claiming up to 14 hours of noiseless wireless sound are possible here, from a headphone that takes three hours to charge and even supports replaceable batteries, while the tone of the Beoplay H9 headphones is set by the user and a smartphone thanks to the Beoplay app for Android, iPhone, and even the Apple Watch.
This means you can set the profile of sound to match your tastes and what you're looking for, starting with a few profiles made specifically for the H9 headphones, including "Commute", "Clear", "Podcast", and "Workout".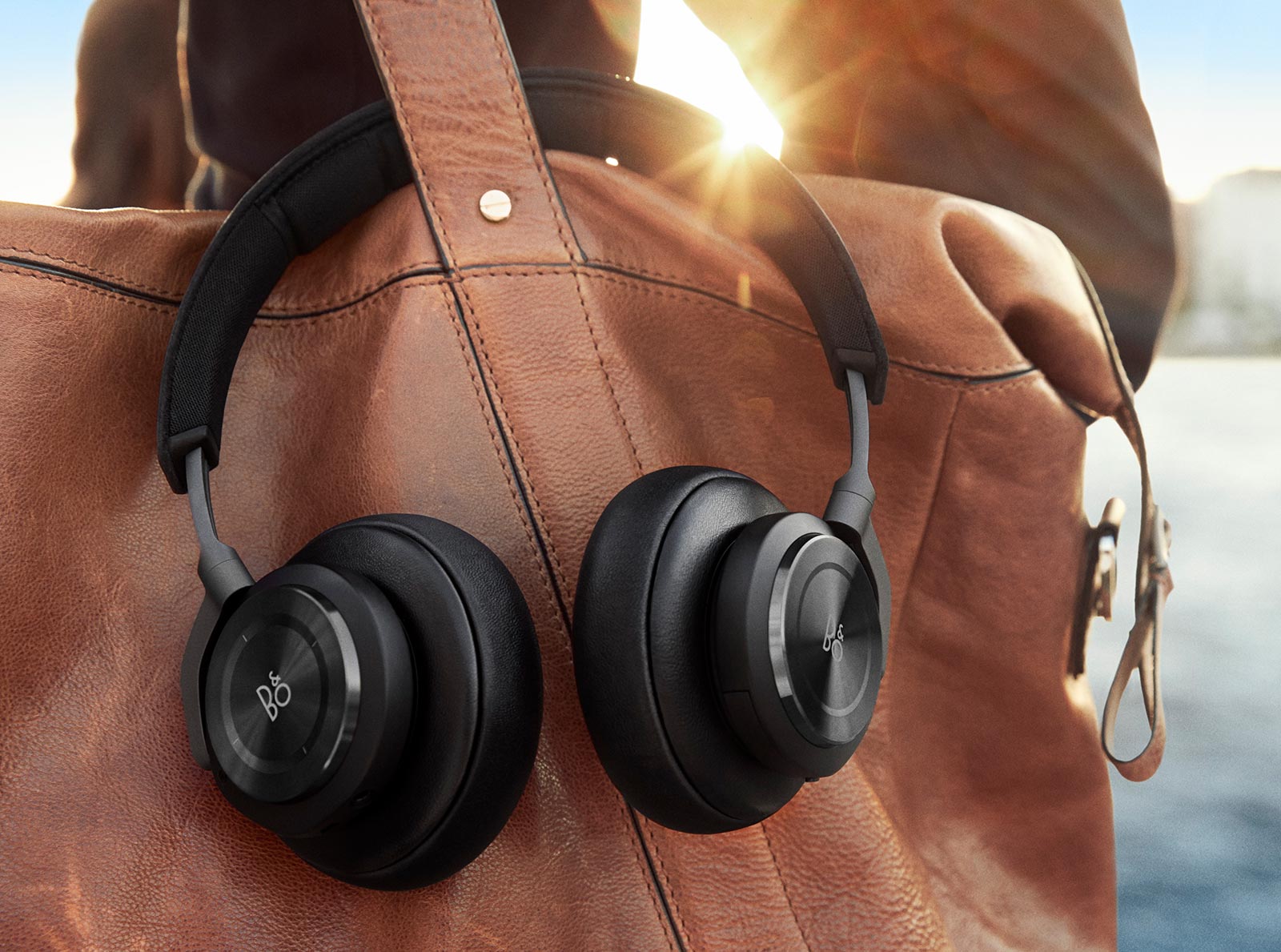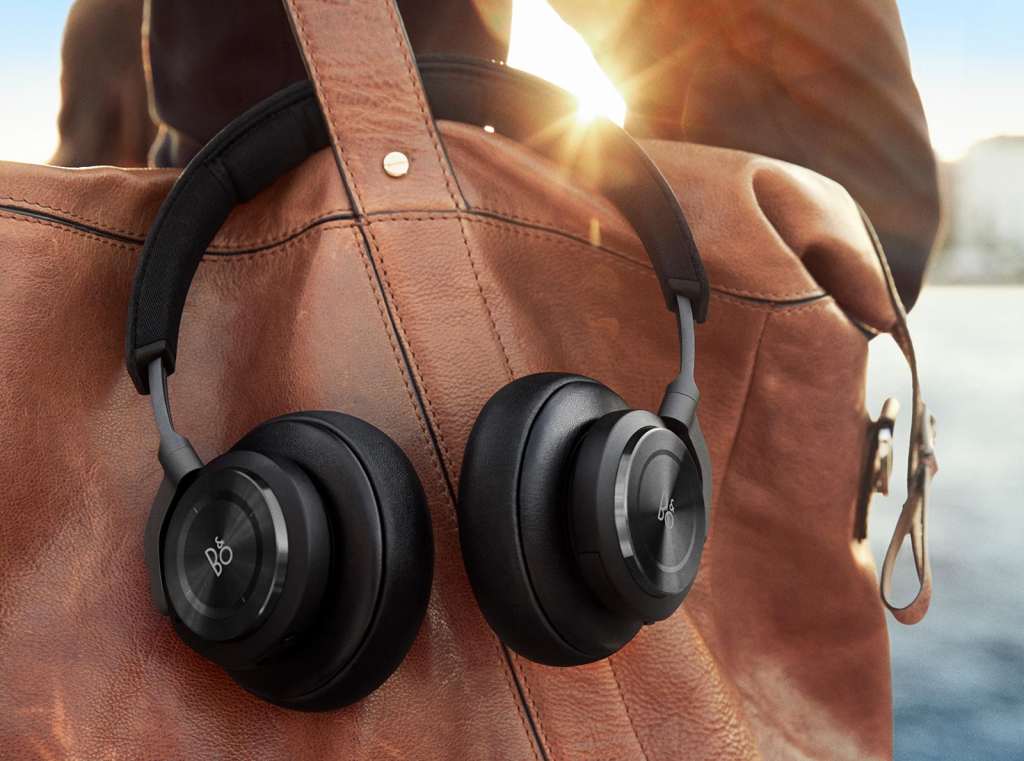 We'll be interested to see how these work in relation to workouts, simply because the headphones don't seem to be made for fitness, rather relaxing, sitting, walking, and pretty much anything other than being physically fit.
That said, with a price of $799, if you can afford these headphones, you can use them however you want, with the B&O Beoplay H9 headphones landing at select retail stockists this month for that hair-under-$800 price.