Asus has been dabbling in smartwatches about as long as the other Android Wear players, but its watches tend to be on the square side. Finally, though, it will embrace the circle in a new generation of the product. 
Look out Apple Watch, because there's a new player in town, as Asus lets go of the old design and comes in with the new with the third iteration of the ZenWatch, aptly called the "ZenWatch 3".
But rather than just plonk some new faces on and update the internals marginally, Asus appears to have built an entirely new watch, moving on from the 400 series of Qualcomm's Snapdragon commonly seen in phones to something a little more made-for-purpose, with the new and different Snapdragon Wear 2100, a chip that is — as the name suggests — made for wearables.
This chip sits inside of a 316L stainless steel case and behind a 1.39-inch AMOLED screen running the slightly higher than normal 400×400 display, which in turn provides a pixel clarity of 287 pixels per inch. While that's not quite as sharp as the Retina screens seen on many phones, it will arrive with a slight curve to the glass, utilising Corning's 2.5D edition of its scratch-resistant Gorilla Glass layer, providing a bit of relief from the expectant scratches you expect the day-to-day to give.
"This is a powerful and fashionable new wearable that has evolved through years of close collaboration between Asus and Qualcomm, and it leverages proven technology from two previous generations of successful smartwatches," said Anthony Murray, Qualcomm's Senior Vice President and General Manager of IoT.
"We are excited that the new Asus ZenWatch 3 is one of the first wearable products to take advantage of the new Snapdragon Wear 2100 processor, bringing unique capabilities to Asus customers."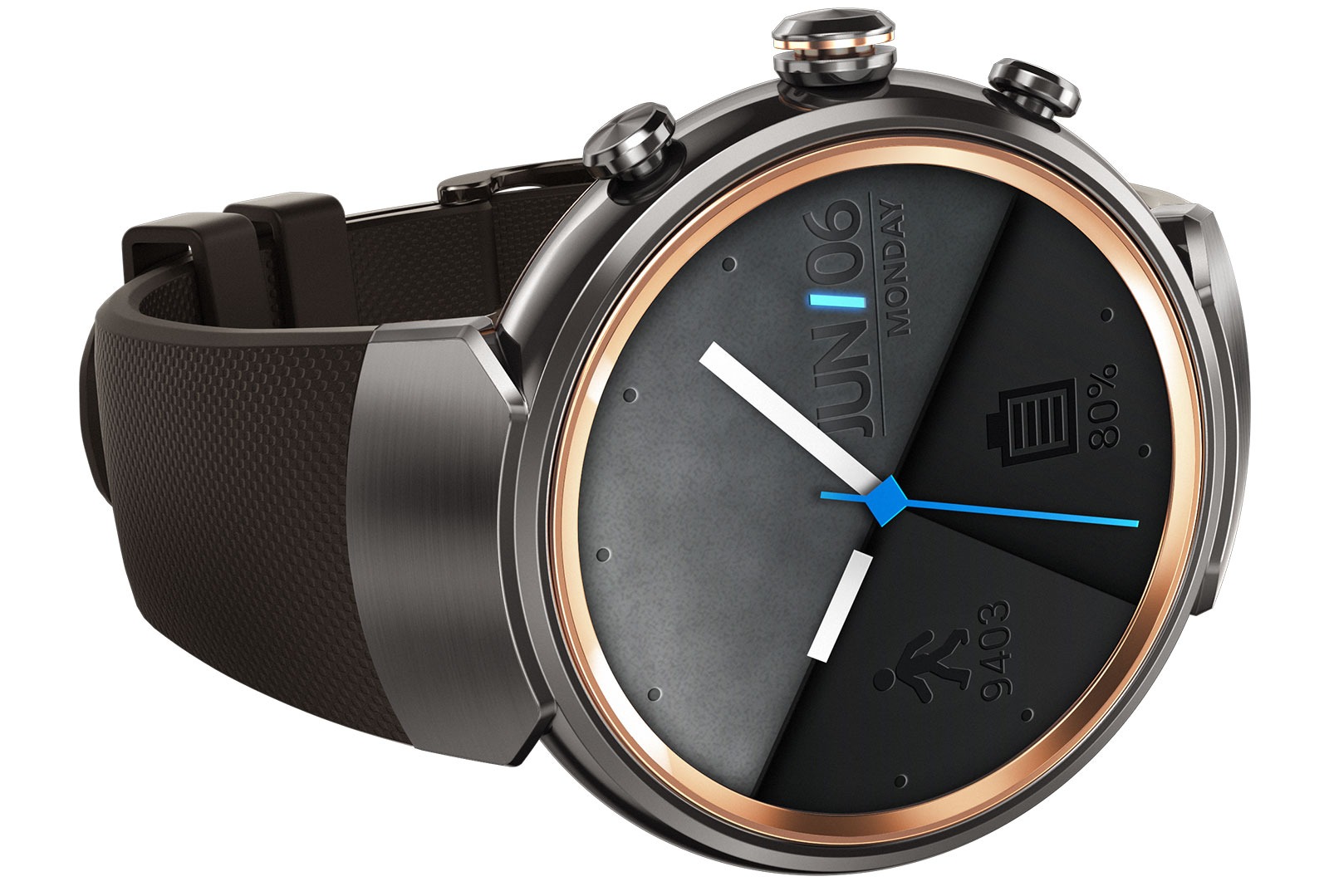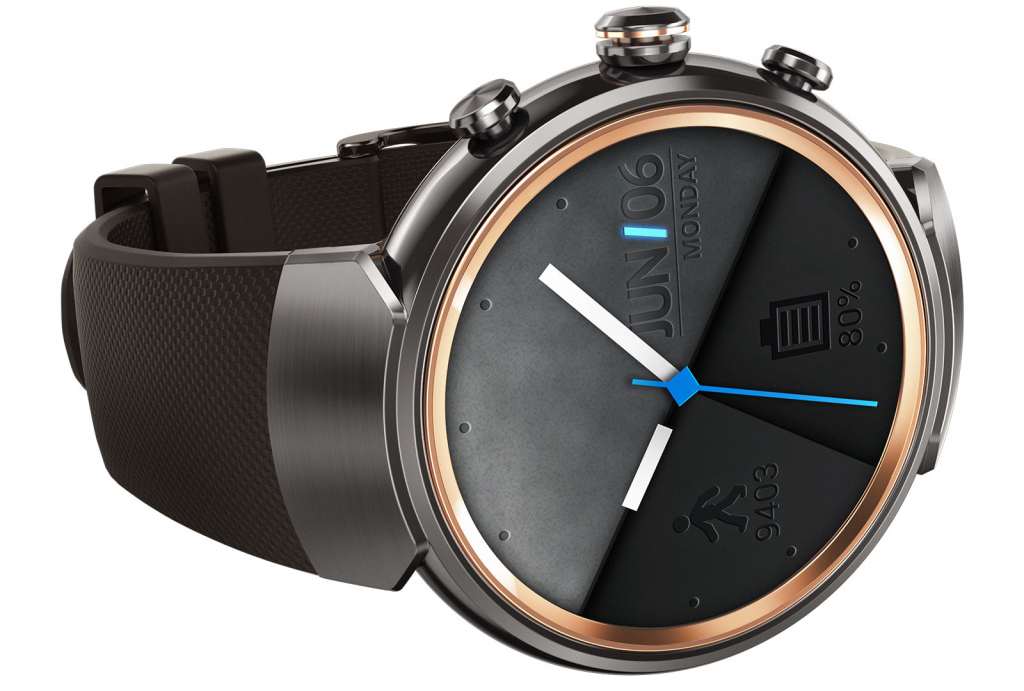 While the transition from square to circle is indeed a nice one, we are a little surprised to see health technology missing in action in this watch, with no heart monitor built into the back. That's not a total shock given Asus didn't include it last time, but given that nearly every smartwatch does include heart rate tracking, kind of a surprise overall.
Bizarrely, Asus is including an app it calls "ZenFit" to automatically track movement, steps, and activities for fitness reasons, and yet still lacks the heart tracking, increasing our surprise.
Proving itself different from the competition, however, it will provide a fair degree more of customisation compared to the competition, with more than 50 watchfaces able to be created by the Asus "FaceDesigner" app. Water resistance is also here supported up to IP67, and even the battery aims to impress, offering as much as two days battery life and support for fast charging that pushes a good 60 percent of the charge in the space of 15 minutes.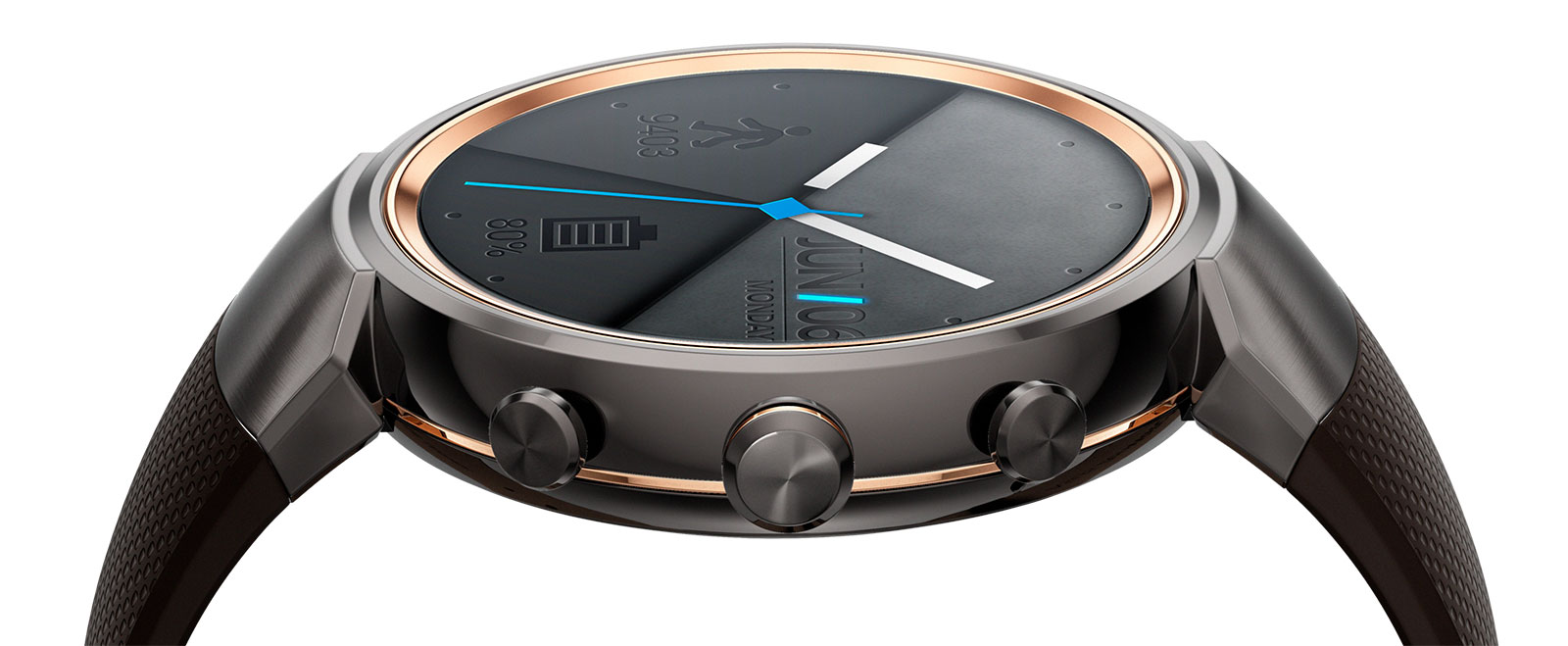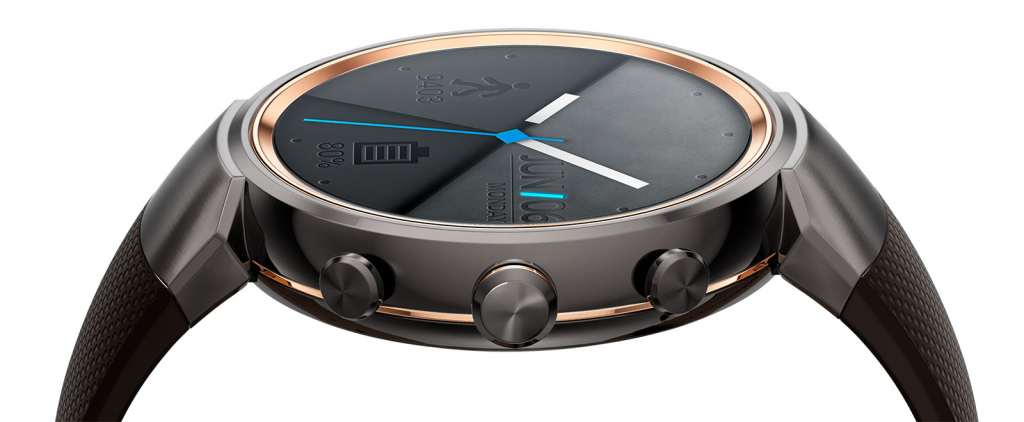 And just in case you weren't sure what the Asus ZenWatch 3 ran on, consider it friendly to both of the major mobile operating systems, because with Google's Android Wear running here support is extended to phones running both Android and iOS (iPhone).
As for price and availability, Australians will find the ZenWatch 3 in stores shortly across Australia from November 25 for a recommended retail price of $449, with the Asus eShop one of the main places you'll find it at.