If your phone is highly water-resistant, you'd expect your smartwatch to be the same, and fresh from the news that Apple's next smartphone will sport protection from the elements, so too will a new version of its smartwatch.
Apple's one and only smart watch is receiving an update a year and a half since Australians got to see and buy the first one, and about two years since the initial launch. That might be a slightly longer and more unusual product cycle than most, but Apple is hoping it pays off (and in fairness, it's nowhere near as long as the space between Apple TVs).
The new Watch is again just called the "Watch", although you can at least work out the difference because the name "Series 2" is tacked onto the end, and it's very likely that Apple's first series is about to be replaced, so there's no need to even link the two up in your mind.
For now, just know there will be a new Apple Watch, and one where the changes are there to be very much in line with Apple's new phone, which just so happens to be water-resistant much like the Series 2 Apple Watch.
"We're thrilled with the response to Apple Watch and how it's changed people's lives, said Jeff Williams, CEO of Apple.
"We are committed to fitness and health and think our customers will love the new capabilities of Apple Watch Series 2."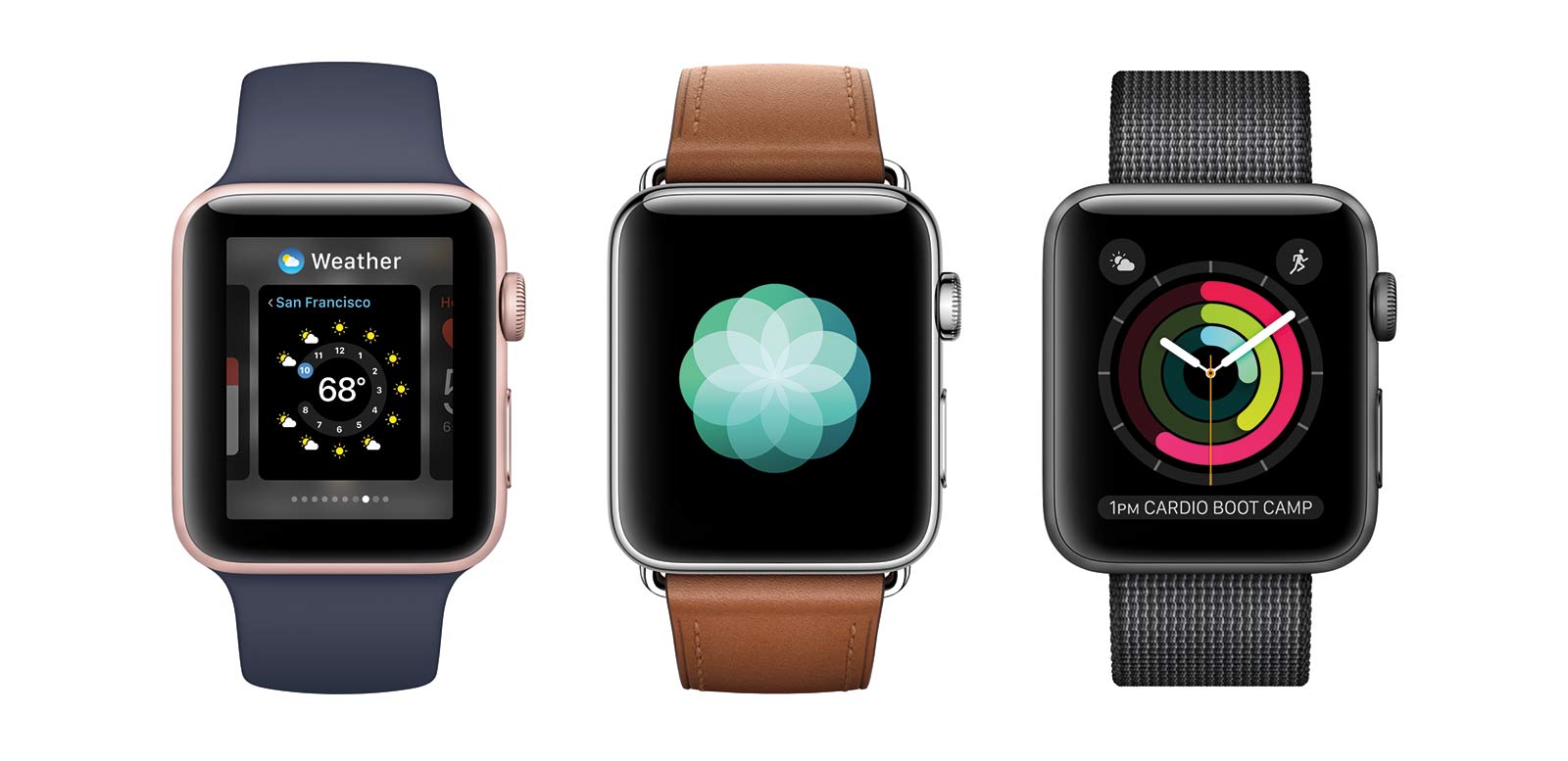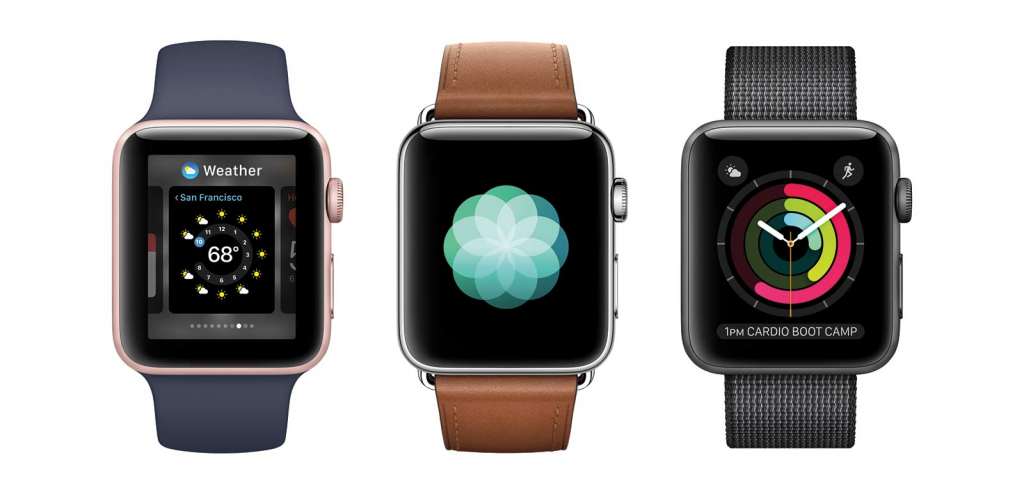 Those "new capabilities" do include some changes, and the aforementioned water-resistance is definitely one of them, with the Watch now able to go down to 50 metres in a pool, an interesting measurement simply because traditional IP-rated gadgets don't normally say "swimming pool" simply because chlorinated water has to be tested differently from the freshwater regular water-testing goes through.
That's possibly a very good thing, because it means the Apple Watch Series 2 is built for fitness and health, and not just shaped into that style of device, with the features tacked on.
In fact, Apple is even saying the new Watch can count laps, auto-detect swimming stroke type, and work out the average lap pace, all of which apparently helps the device "accurately measure calorie burn".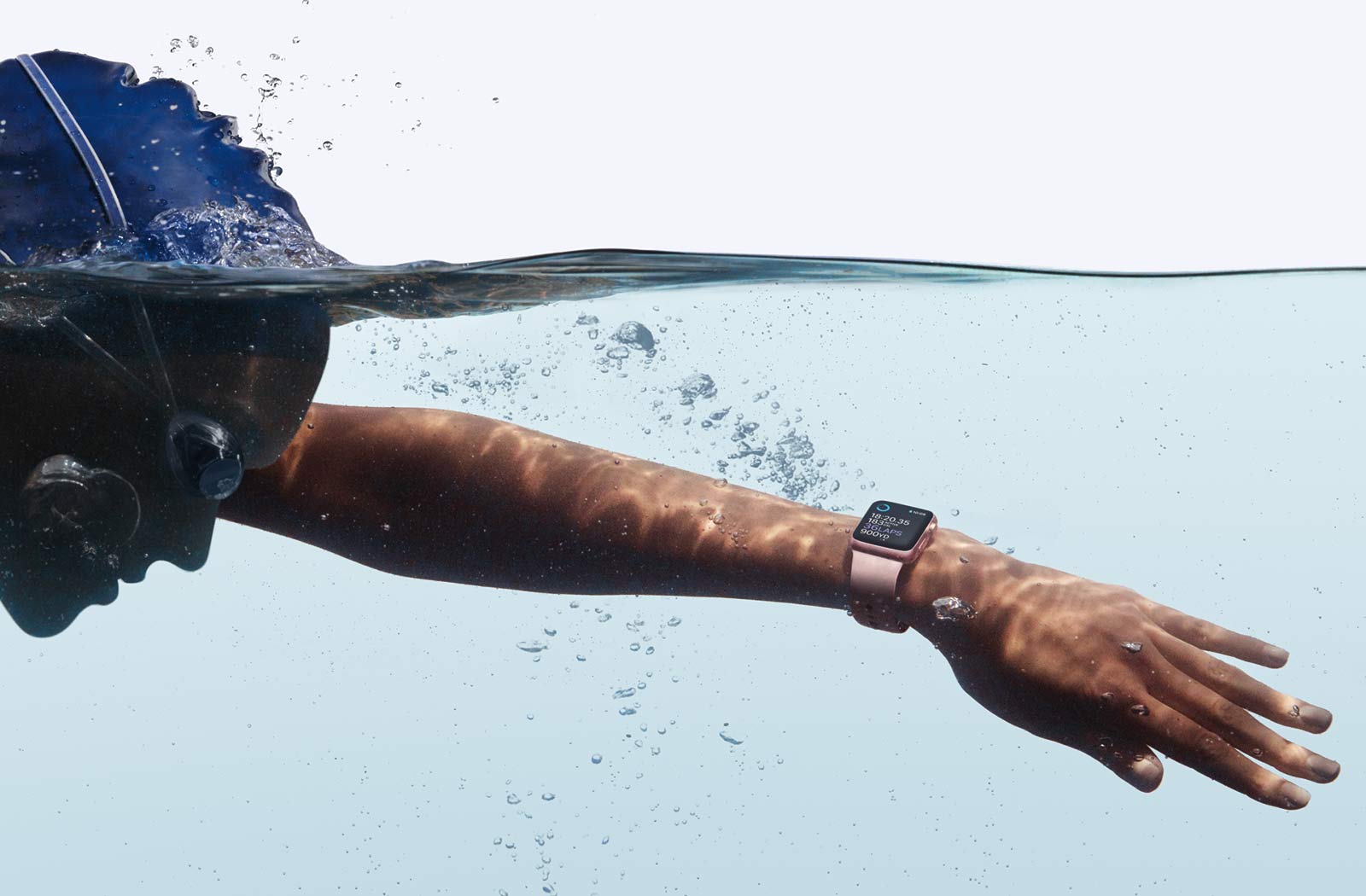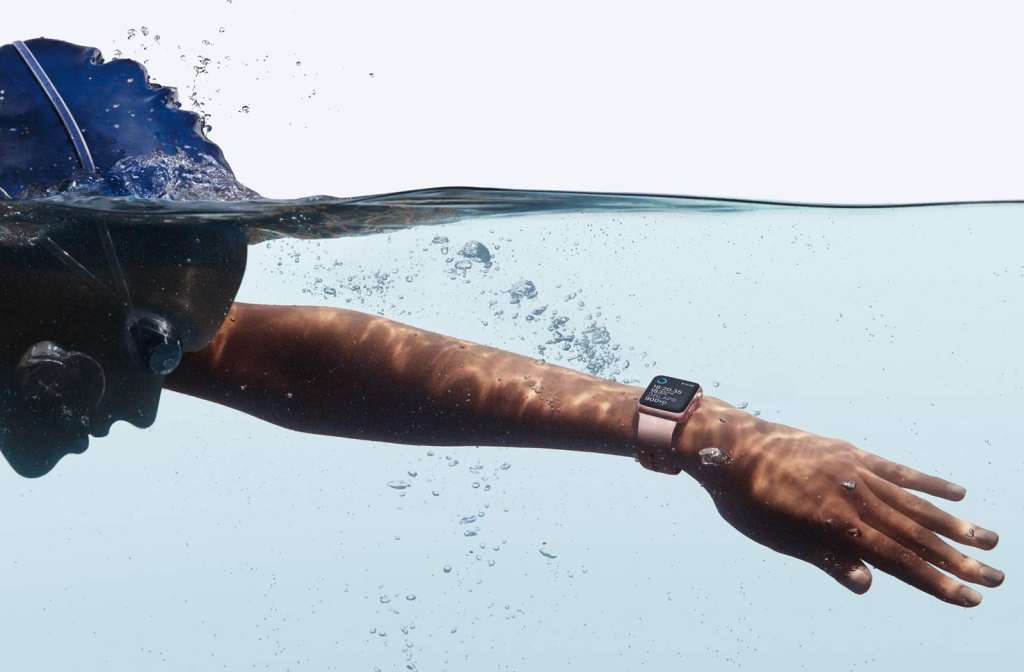 A built-in GPS is the next big feature, something smart watches are beginning to adopt in spades, and the Series 2 Apple Watch will apparently use this to automatically work out when you're beginning to do an outdoor workout, go running, or take that bicycle somewhere, using a combination of WiFi, GPS, and locally stored satellite information to make this connection.
Aside for the new fitness-inspired bits, Apple is also updating the package, with a new system on a chip (SoC) designed just for the Watch, featuring a dual-core processor, a new graphics chip, and enough speed to make the whole thing work up to 50 percent faster than the original generation.
The screen has been updated too, and Apple now claims it's "more than two times brighter", which should be nice if you want to see your watch in daylight.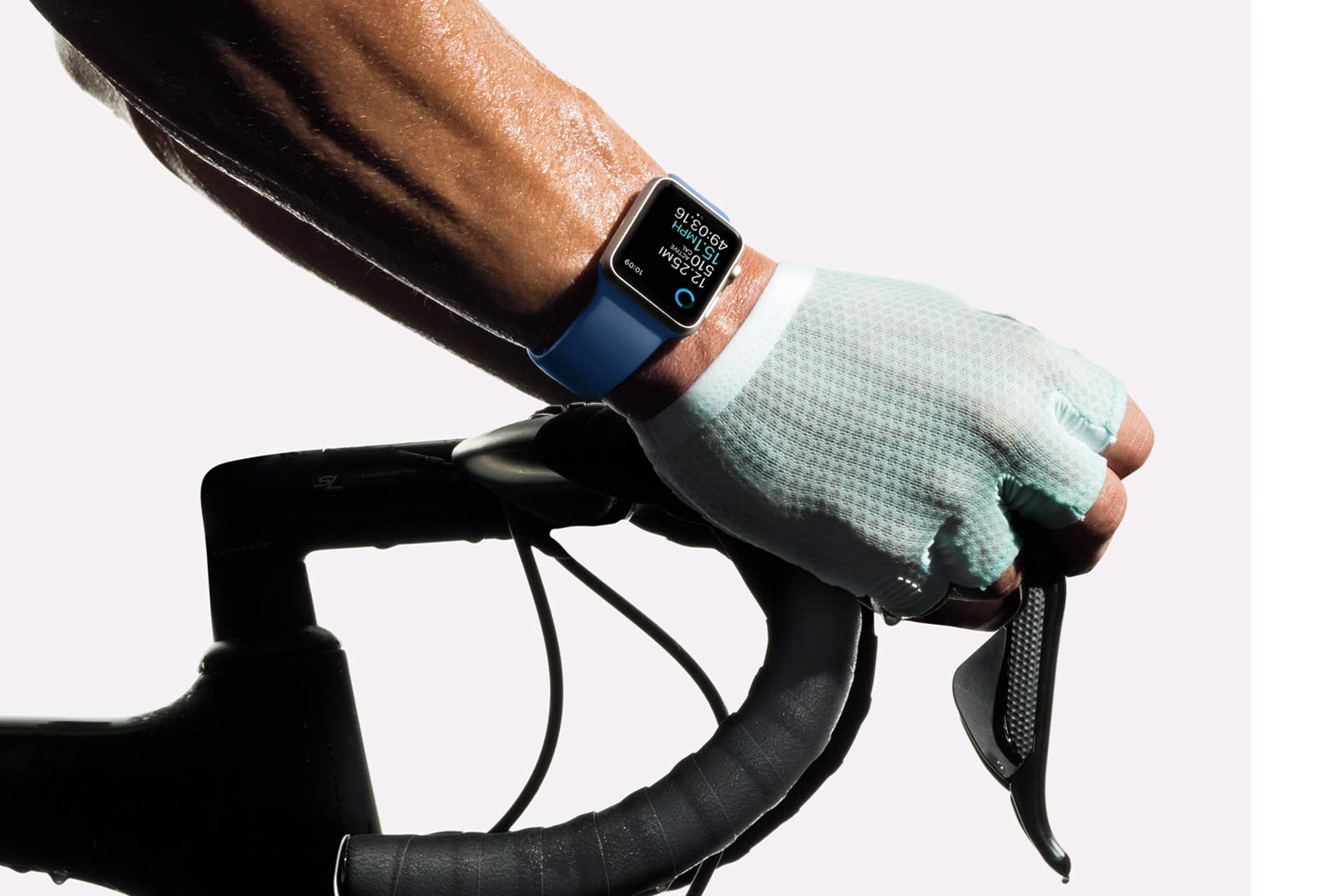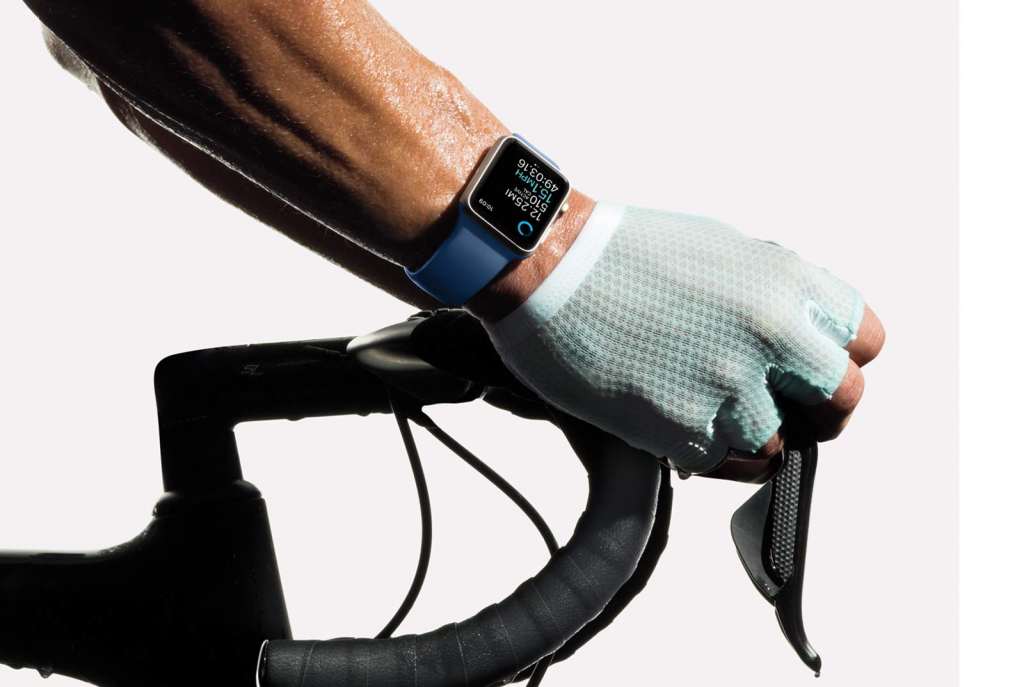 There's also that operating system, and now that we just call the Apple operating systems by a simple yet individual name, it's time to hear what "watchOS" will arrive with: a newer shortcut dock to launch apps quickly, more fitness and health capabilities, an activity app (since the new watch is so activity driven), and a "Breathe" app.
That last one is perhaps one of the more intriguing, because our days are getting busier and more hectic, and so those moments to take a breather can tend to be few and far between.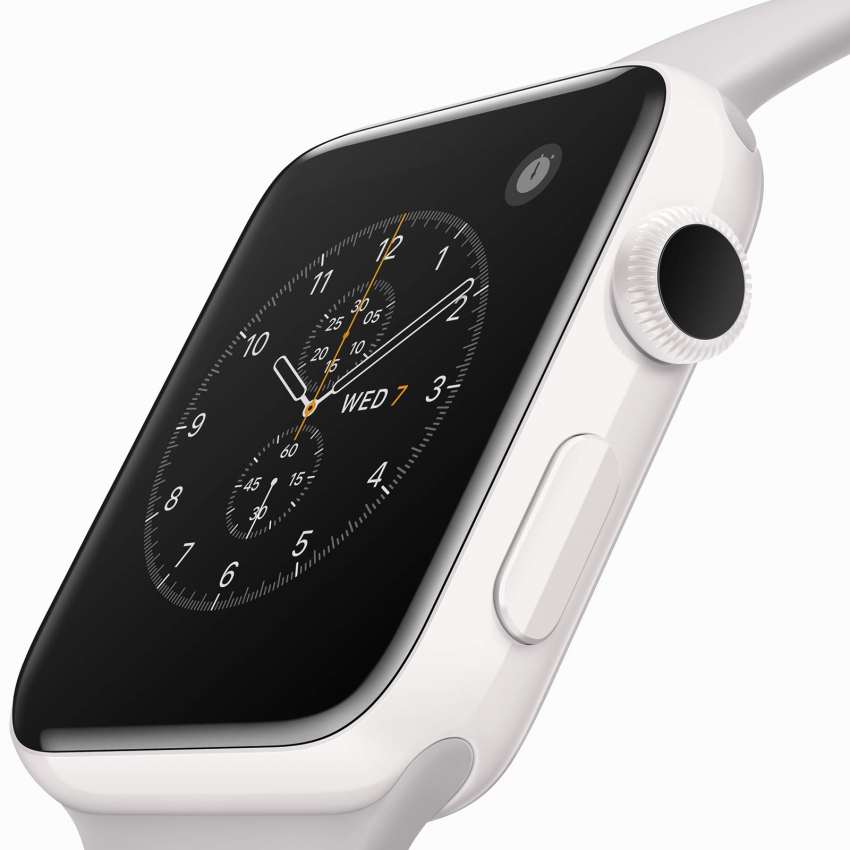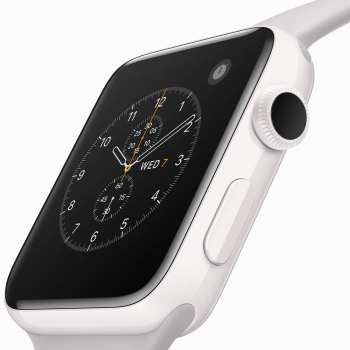 The Apple Watch Breathe app will be about doing that, and using something familiar on your wrist to get relaxed.
We took a look at the Breathe app earlier in the year at a preview for the Watch, and it provided a nice, shall we say, pause to life.
It does need to be said, however, that the Apple Breathe app certainly isn't the first pause app of in the while, and many exist on the iPhone and Android handsets; you merely need to look around and search for "relax" and "breathe" on the App Store of your choice.
But it is the first time such an app has appeared on a watch that we know of, and given that you're always wearing your watch but not always checking your phone, this little colour-coordinated focus app could help out in ways the smartphone apps do not.
Perhaps the most other notable change on the new Watch is that Apple is adding a new materials into the mix.
You'll still find the aluminum Apple Watch Series 1 without a GPS, and this will sit at a starting price of $399 in either the small 38mm or large 42mm sizes, while Apple Watch Series 2 will only be found in the various gold, rose gold, silver, or space grey (think dark grey) stainless steel designs for $529, with a more premium offering arriving in a harder and more scratch-resistance ceramic casing from $1799.
And of course there are new bands, with sporting fashion group Nike and premium fashion entity Hermes both rocking up with ways to accessories.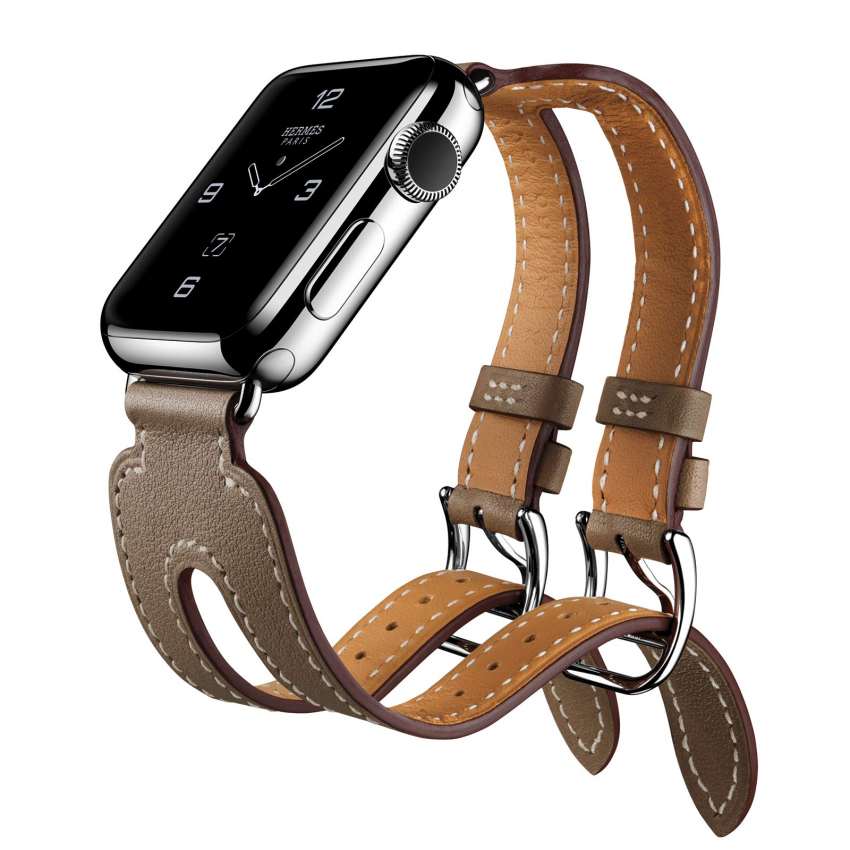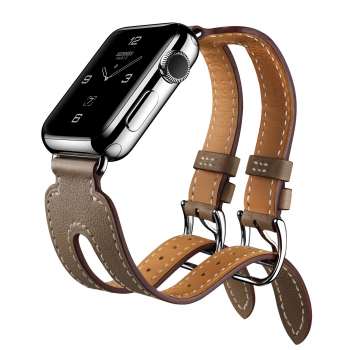 We're told many of these should start arriving from today (going on order from September 9, anyway), while the Hermes band will take a few more weeks, arriving September 23.
The smart watch world has never been more fashionable, and writers like this one have never been more confused. Why, we have to now learn about colour coordination. Eerie.