The Apple MacBook may be one of the thinnest and lightest machines on the market, but its new MacBook Pro will give it a good run for its money, with a little over a millimetre more thickness and a hell of a lot more grunt.
Call it computer week, because we sure are, and now that Microsoft has had its time in the spotlight, it's time to hand it over to Apple, which has taken centre stage this week to talk about its MacBook Pro line-up, a computer series that has long had attention from the world, but outside of specification updates has really been working with the same design for the past few years.
As a company, Apple tends not to update computer designs all that often, using the design and format until it really is time to change it, and apparently, 2016 is the time Apple is changing it.
"This week marks the 25th anniversary of Apple's first notebook,"said Philip Schiller, Senior Vice President of Worldwide Marketing at Apple, adding that "through the years each generation has introduced new innovations and capabilities, and it's fitting that this all-new generation of MacBook Pro is the biggest leap forward yet."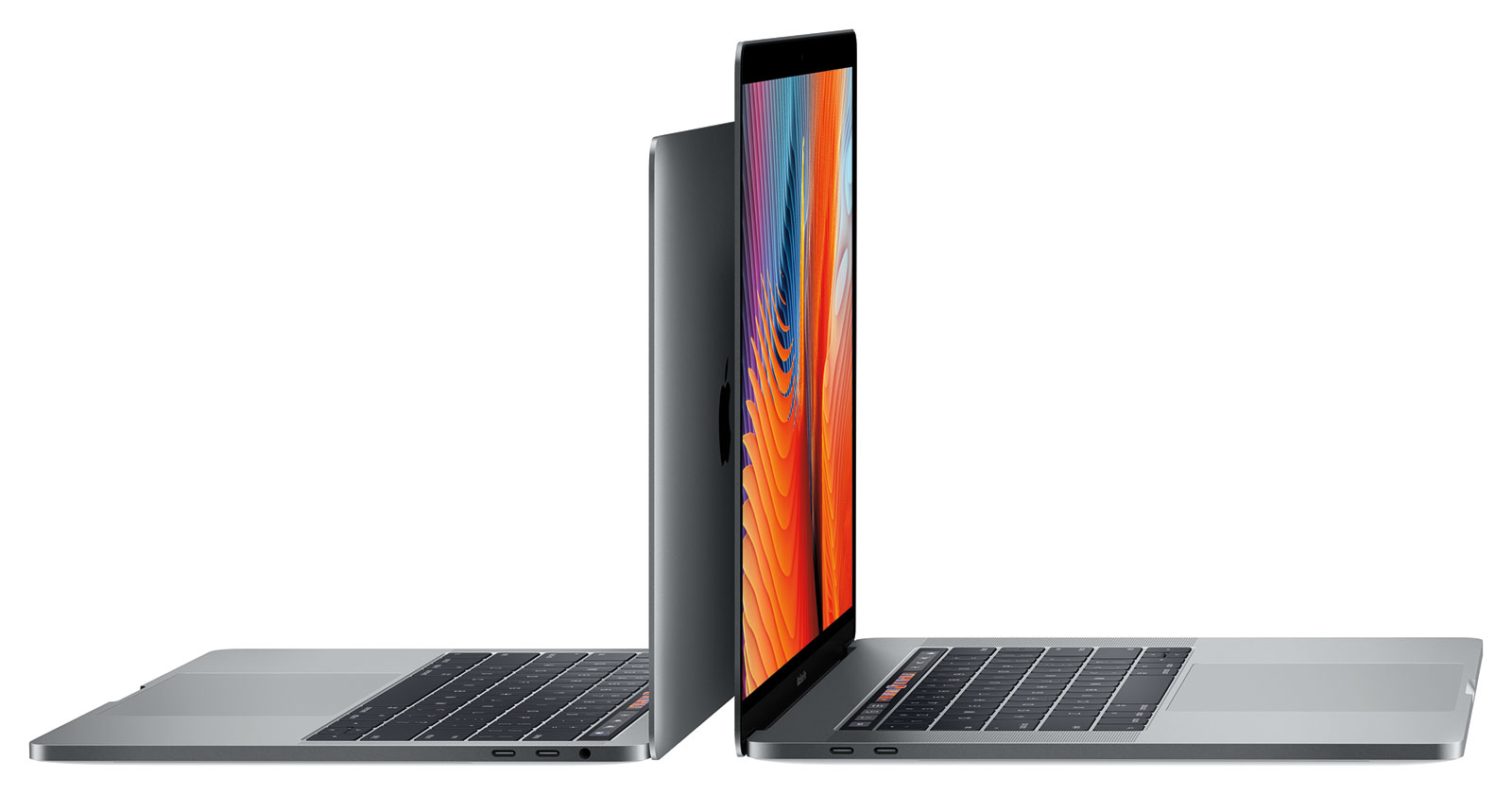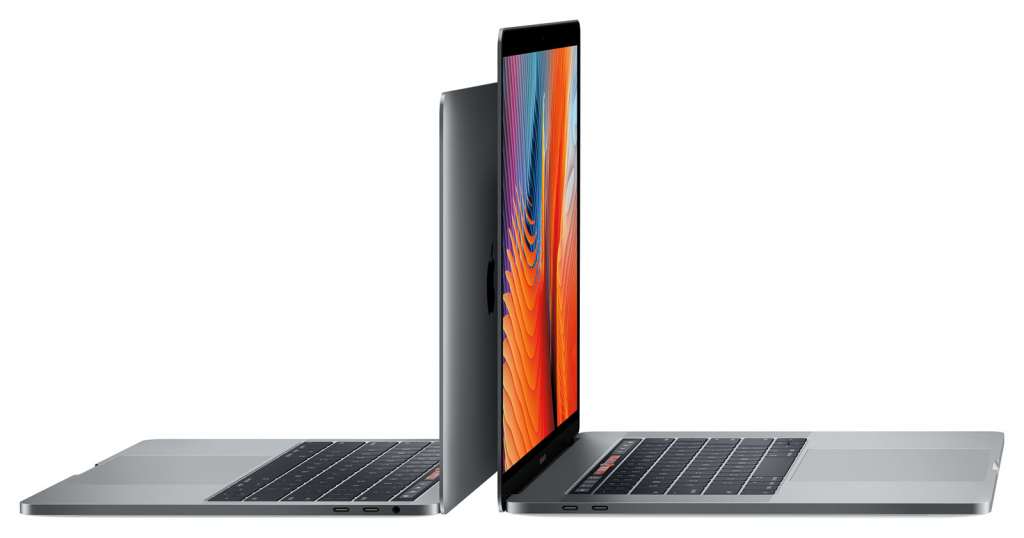 And what a leap it is, because if you've been using computers for an exceptionally long time, or even reviewing them for quite a long time, Apple's shift is one that follows the idea that machines can be thinner, while also introducing a new feature we've not yet seen.
Rumoured since June, Apple has introduced a small touchscreen at the top of the keyboard replacing the less used function keys, with this called the "Touch Bar".
Including a display that Apple says is "Retina-quality", the extra screen brings a little bit of touch to a computer line-up that has always looked past the touchscreen and instead referred customers to the iPhone or iPad, because they're the touch computers Apple produces.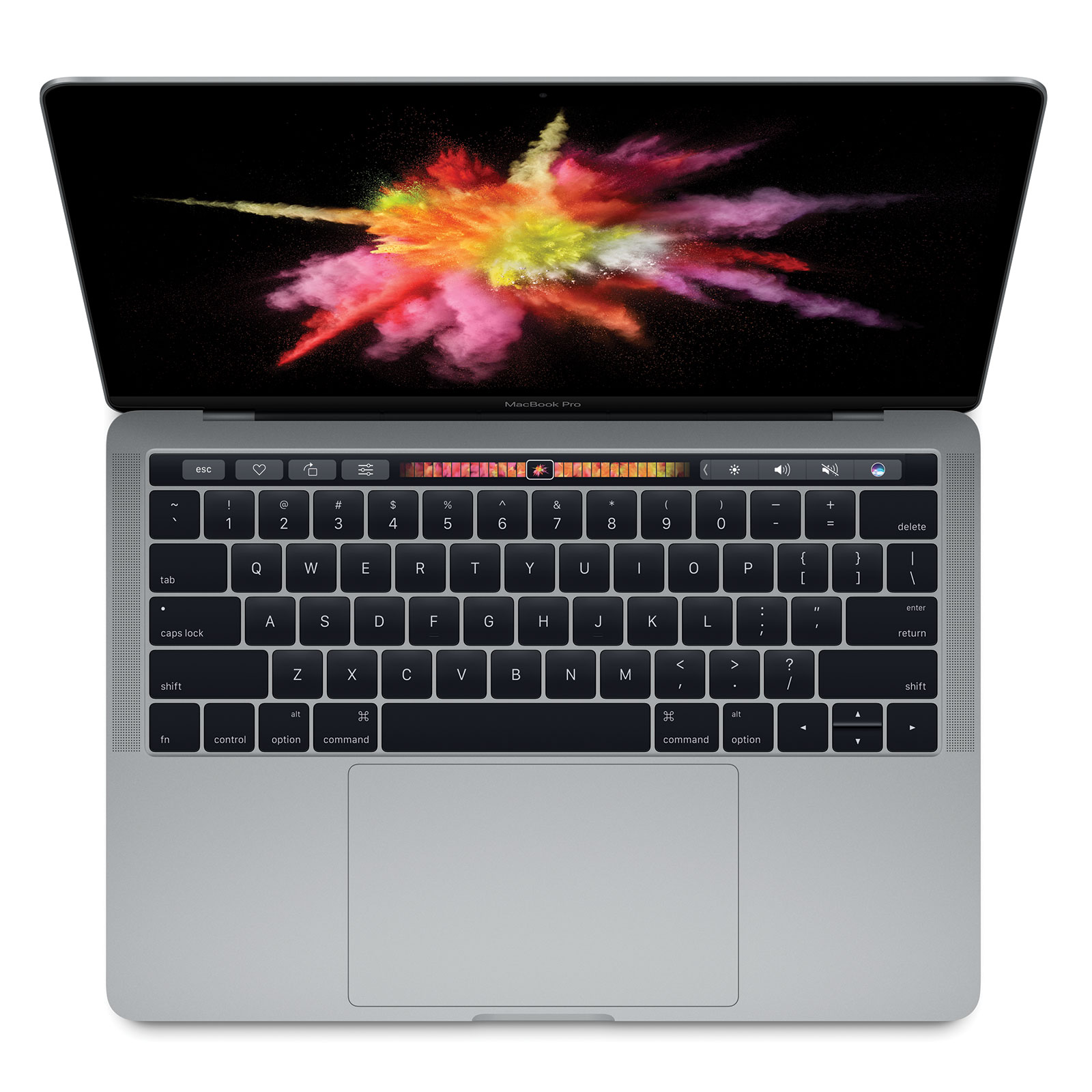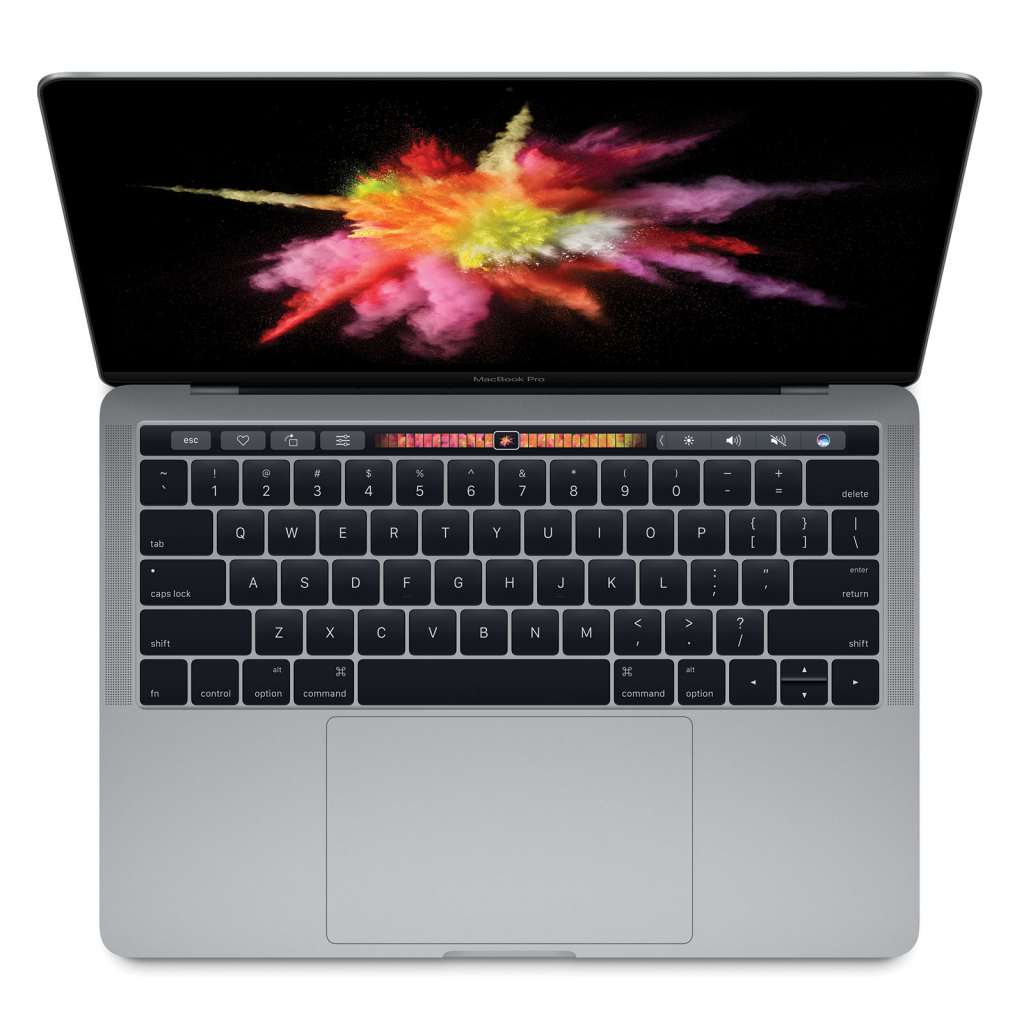 With a small touchscreen now built into select MacBook Pro models, the sky is the limit for what you'll be able to do, as those function keys become a little more flexible, such as changing volume using a dynamic controller, switching between applications, looking for emoji to use in Messages, scrub through videos in a Final Cut Pro or Apple's own Photos app, not to mention opening tabs or favourites in Safari or whatever else developers will do once they break open the SDK and start integrating the technology into their apps and services.
The touchbar is only one part of the redesign, and while it's an important part simply because it's a step slightly outside of Apple's comfort zone — the merging of touch control in a laptop that has previous veered away from it — Apple's other refinements are about keeping things minimalist.
After dabbling in ultra-thin laptop designs with the "MacBook" since 2015, the company is ready to apply that research to more than just machines used for basic productivity and web surfing.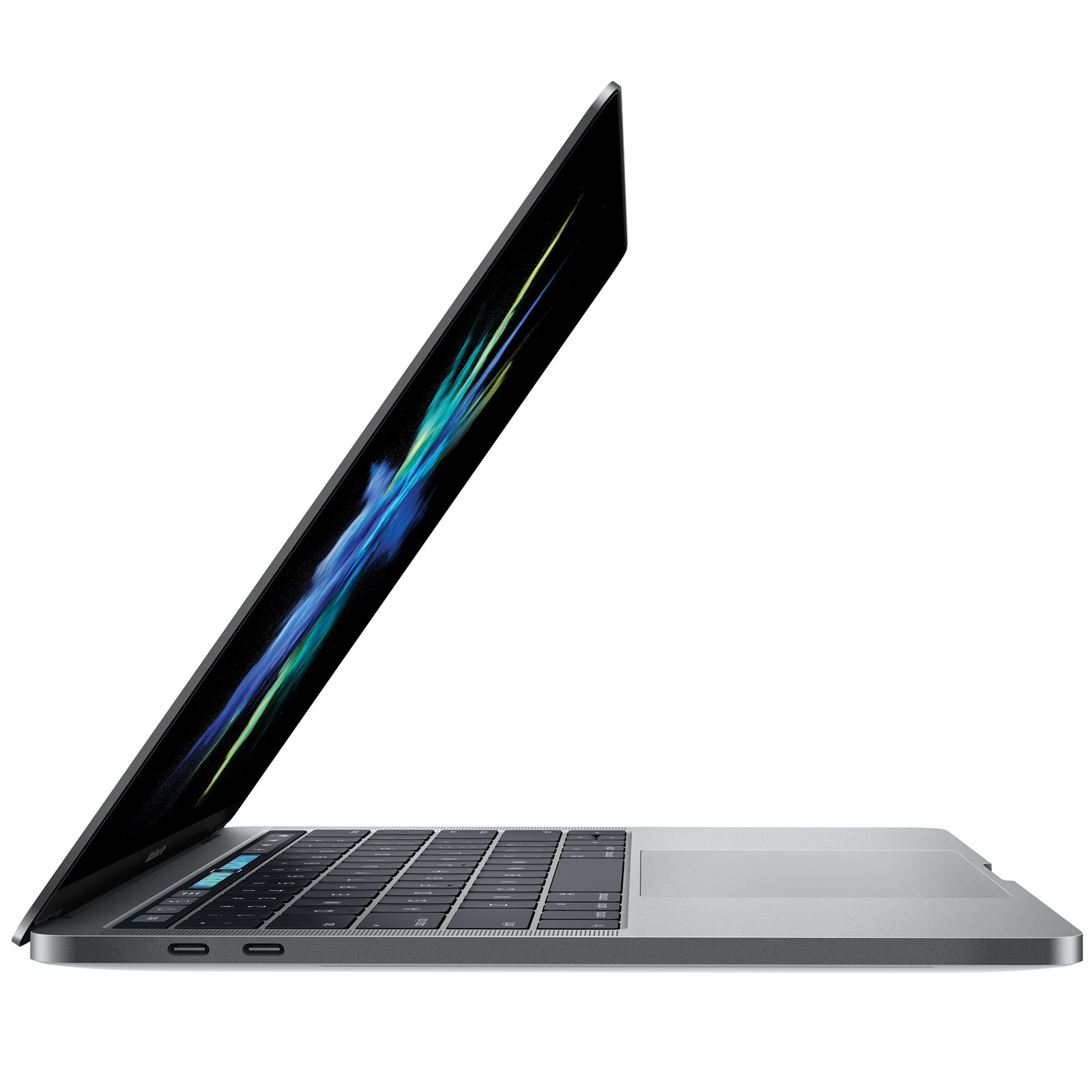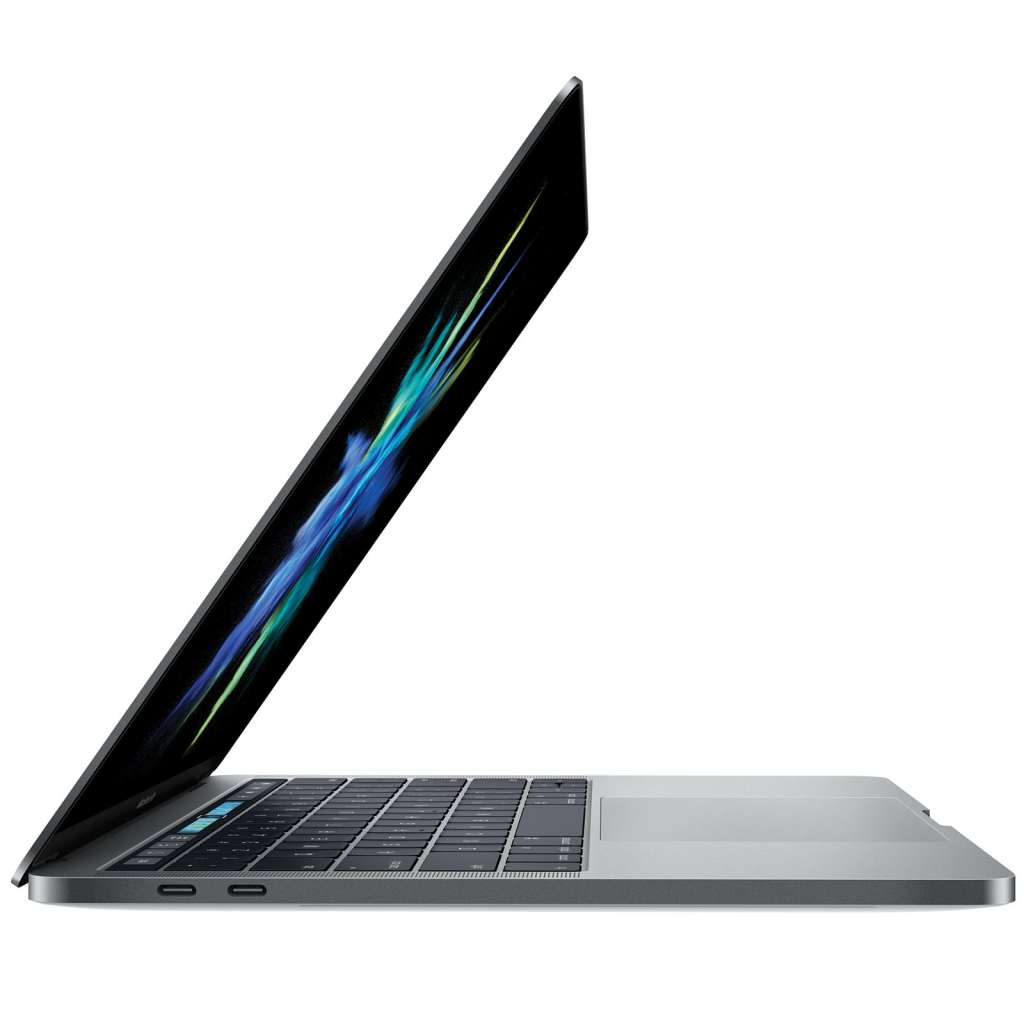 Now we have a MacBook Pro in this familiar and thin form-factor, and with it comes a fairly decent and quite usable set of system specs, including an Intel dual-core i5 or i7, or a quad-core i7, a standard 8GB RAM configurable to 16GB, and solid-state storage that appears to be NVMe M.2 as Apple is claiming it sports read speeds over 3GBps, which sounds like M.2 memory to this team.
We're not yet sure if the new models are running Intel's sixth-generation "Skylake" processors or the recently introduced seventh-generation "Kaby Lake" processors, but the smart money would be money on the better optimised seventh-generation models, and this is something we'll check into.
The new system spec has also been thrown into a body that measures merely 14.9mm thin on the 13 inch MacBook Pro, while the larger 15 inch option sits at 15.5mm thin, and they're both quite light too, with only 1.37 kilograms for the 13 inch model while the 15 inch isn't much heavier at 1.83kg.
Both still include Apple's Retina display, and it's now apparently brighter, offering 67 percent more brightness and 67 percent more contrast, while also consuming 30 percent less energy than previously.
Apple has also brought over its "Touch ID" system, which is integrated into the power button and offers a slightly more secure way of keeping that MacBook Pro locked up and out of the view of others.
And because we've moved to a thinner design, a few other things have changed.


The keyboard is one of them, and if you didn't like the MacBook's super thin butterfly mechanism keyboard, you're in for a shock because Apple is using it here, too. We're told it's a second-generation version of that keyboard, so it should be better, but the new keyboard style is just one of the ways Apple has managed to get the thickness down.
The other, however, is to drop back the ports, and dependent on the model you look for, you'll find between two and four USB Type-C ports sharing their connection with Thunderbolt 3 technology, with one of these ports — any of them, dealer's choice — now being the way you charge the MacBook Pro.
In other words, say goodbye to Apple's magnetically friendly MagSafe Pro adaptor.


"With the groundbreaking new Touch Bar, the convenience of Touch ID, the best Mac display ever, powerful performance, improved audio, blazing fast storage and Thunderbolt 3 connectivity in our thinnest and lightest pro notebook yet, the new MacBook Pro is our most advanced notebook ever," said Schiller.
There are a few other bits and pieces, such as larger Force Touch trackpads, louder and improved speakers, and the inclusion of MacOS Sierra out of the box, but availability of the new MacBook Pro laptops with the Touch Bar and Touch ID isn't going to be for another two to three weeks, we're told.
The 13 inch MBP with Touch Bar and Touch ID will start at $2699 for a 2.9GHz dual-core Intel Core i5 with 8GB RAM and 256GB storage, and can be configured for more, while the 15 inch MacBook Pro with Touch Bar and Touch ID will arrive with a 2.6GHz quad-core Intel Core i7, 16GB RAM, AMD Radeon 450 discrete graphics chip with 2GB video RAM, and 256GB storage (customizable to more, of course) for a starting price of $3599.
Again, though, you have a few weeks before these arrive, with mid-November the expected time frame for this new edition of the MacBook Pro.


If you can't wait and have to have the shiny and thin new MacBook Pro now, Apple will have a 13 inch model without the Touch Bar and without the Touch ID fingerprint scanner out this week, arriving with a dual-core 2.0 GHz Intel Core i5 processor, 8GB RAM, and 256GB storage for $2199, with only two USB Type C / Thunderbolt 3 ports compared to the four on the other models.
Think of it as the entry level equivalent of the MacBook Pro, because in many ways it is.