Owners of popular phones can find a screen protector without really trying, but if you don't own an Apple, Samsung, or Google, what are your options?
Choice is always a good thing, especially when it comes to finding a phone, and we are definitely all spoiled for that. Choice is always a good thing, but one area you might struggle with in regards to choice is protection.
Simply put, phone protection is common and plentiful for the popular phones, but less easy to find if you have a mobile that's a little less commonplace.
While Apple, Samsung, and Google seem to lead the way in terms of the models you can find screen protectors and cases for, the same isn't necessarily true for an Oppo, a Moto, an Asus, Nokia, or really anything else.
Screen protection is undoubtedly one of the most important elements of phone protection, but finding a screen protector for a phone isn't always easy if you don't have one of the "popular" phones. Installing a screen protector is one factor, but finding one is something entirely different, and if your device isn't one of the big ones, good luck to you.
You can probably find one on eBay or Amazon after a deep search, but it's not always a guarantee. So what are your options if you have something a little older or a little different to most folks?
It might be as simple as having one made at a store.
Almost like printing a screen protector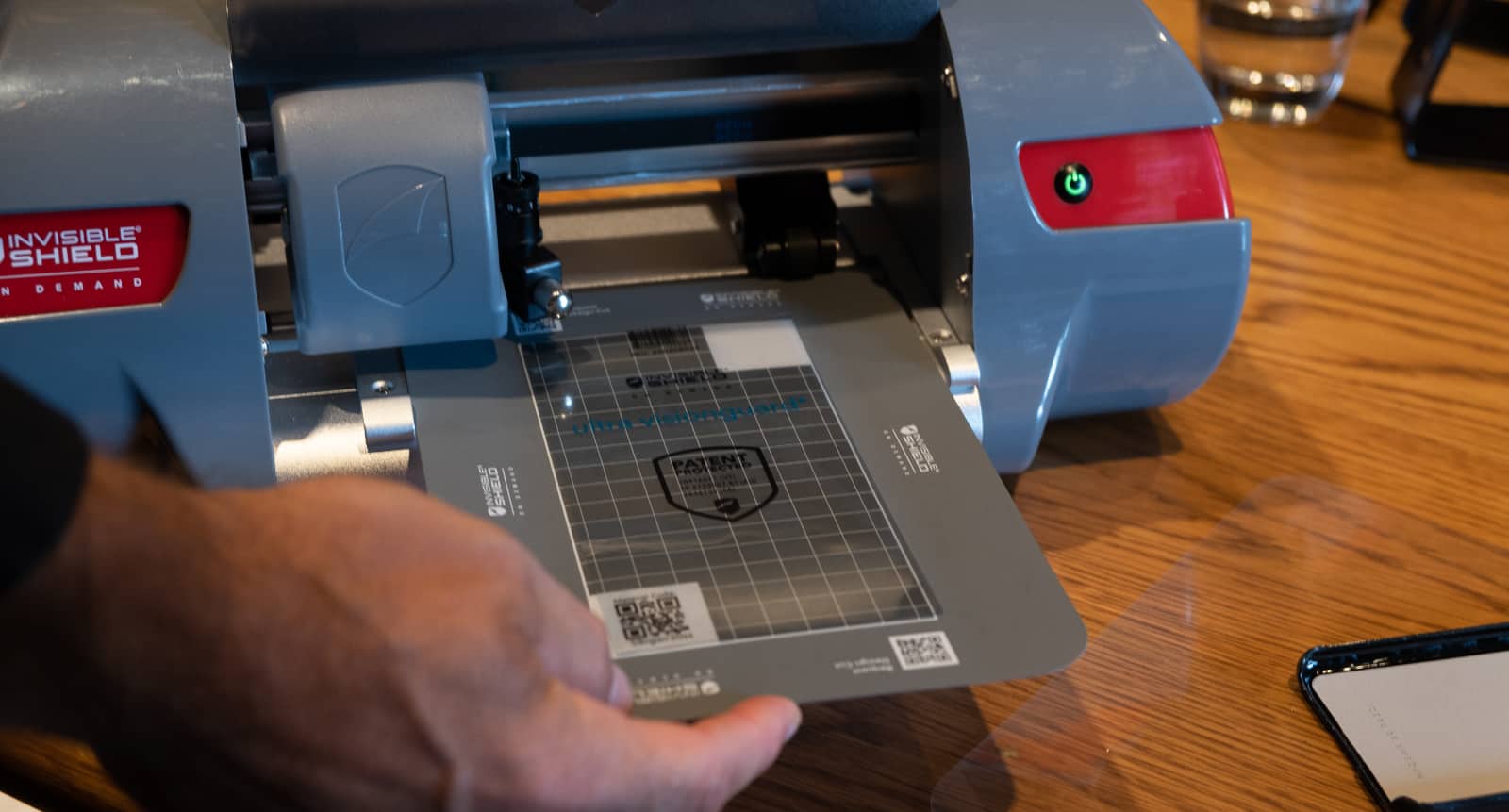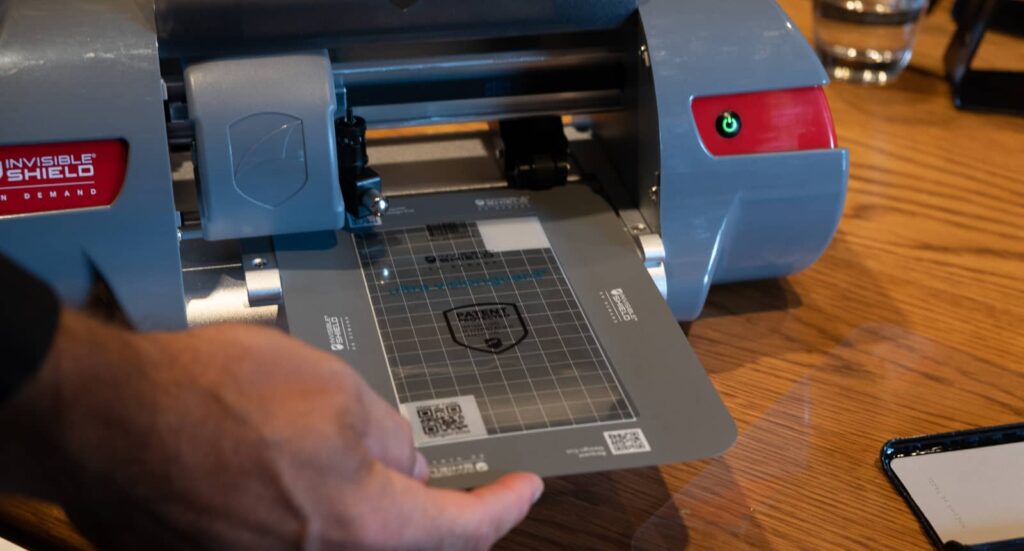 You can't "print" a screen protector because it's not ink, but you can cut and etch the right size from screen protection materials using a device made to do that.
A few years ago, Zagg's Invisible Shield division made a device just for that called the "ISoD", or "Invisible Shield on Demand", and a few years later, it's still apparently in action across Australia.
The concept is basically a specially designed cutting printer that can download phone specs and screen sizes to its system of thousands of phones, and print a screen protector sizes to match your phone.
Checking in with the Zagg team recently, the company told us that the list of stores for the Invisible Shield cutting technology had expanded to:
All OfficeWorks stores nationally
All HappyTel stores nationally
All PTC stores nationally
All Xtreme Communications stores nationally
118 Harvey Norman stores nationally
and select Optus Partner, Vodafone, DigiDirect, Mobile Experts, Causeway, and Pop Phone stores across the country.
That's a larger amount than we expected, but does suggest that getting a screen protector sized to match unusual phones should be easier than expected, even if it does come from places you mightn't expect.