Now that Apple has lost the 3.5mm headphone jack, eyes have turned to the headphone world to provide something that works. Sure, you get a converter in the box, but wouldn't you prefer a pair that you could just plug in?
You might think that Apple has lost its collective mind with the port-less iPhone 7 and iPhone 7 Plus, but there's some good news for prospective buyers: you'll still get a pair of wired earbuds in the box.
They may not be terribly special, but they should still do the job, with Apple's EarPods included in the box making the transition to the Lightning port, basically making them the same in-ears that have come with the iPhone for years made instead for another port, the only one left at the bottom of the phone.
If you have a pair of regular headphones you still love — the kind with the 3.5mm jack that everyone has used for yonks — you'll still be able to plug them in by way of the Lightning to 3.5mm converter found in the box, an inclusion that is very surprising to see Apple include rather than solely make as an optional accessory.
But what if you don't want a pesky converter cable… What are your options then?
The Lightning approach
If you're deciding to forgo the 3.5mm adaptor you get with the phone, you may want to consider a pair of earphones designed for the smartphone's main port of choice, or indeed the only port: Lightning.
As of release day, there aren't many of these available, though we're sure we'll see more by the holiday season. For now and for September 16 when the iPhone 7 and iPhone 7 Plus officially make their physical store presence debut in Australia, this is a selection of headphones you can find locally.
3Sixt Digital Lightning Buds
Price: $119.95
The name really says it all for these earphones, because they're digital earbuds made for a Lightning port.
Okay, technically that's not quite right, because accessory and peripheral brand 3Sixt has what would be considered in-earphones, but the idea is still right, and while we haven't reviewed them yet — seriously, the box is waiting for us to take them out and give them a good run for their money — we suspect they won't be far from Apple's own EarPods.
JBL Reflect Aware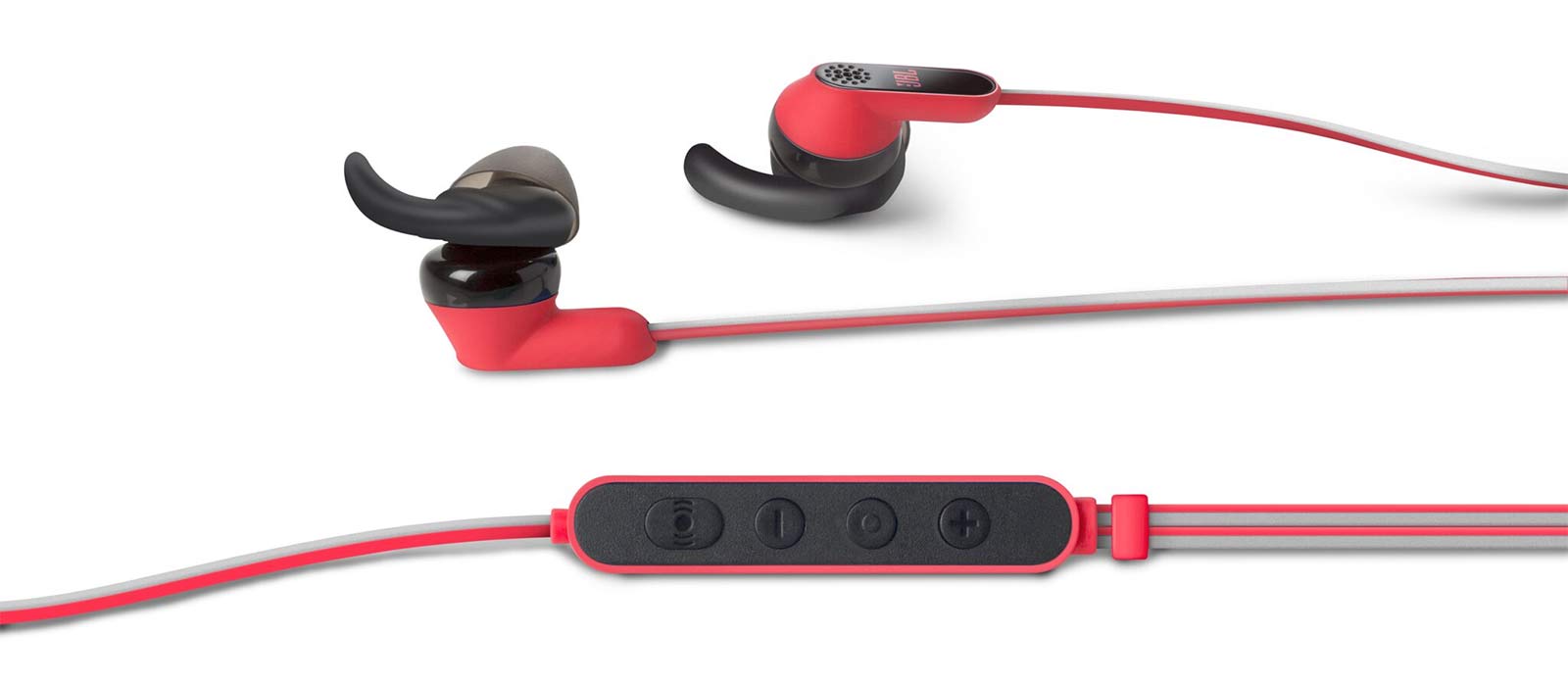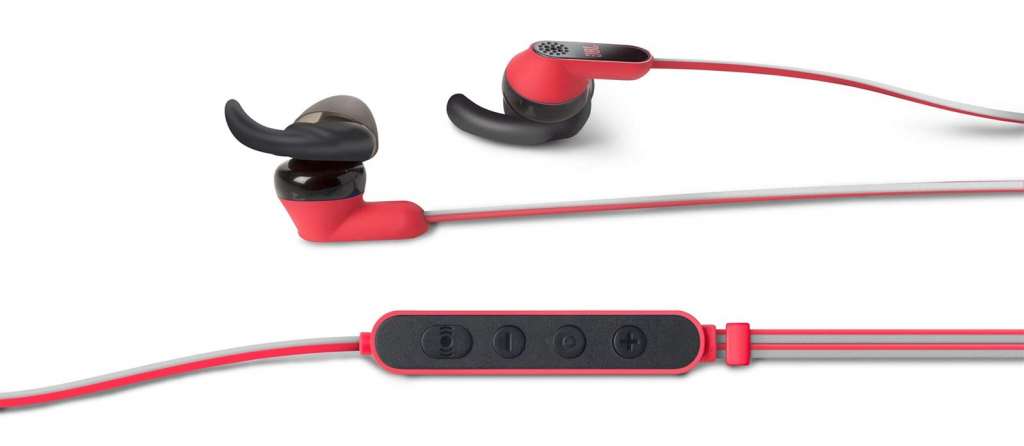 Price: $299.95
Marketed as the first sport earphones with both noise cancellation and to take advantage of the Lightning connector, JBL's Reflect Aware are geared for people leading active lifestyles thanks to their design.
A reflective design is part and parcel, making them great to go running with, while the earphones themselves are sweat proof, too.
They are a little exy, and at a coin shy of $300, you're really pitching for the Bluetooth market. We hope they're worth it, we really do.
Sony MDR-1ADAC
Price: $599.95
Sony has made itself known as a brand that loves audio, and in a bizarre twist of fate (and probably ingenuity), it has a pair of headphones for Apple's new iPhone before even the Apple-owned Beats headphone company. Go figure.
With the MDR-1ADAC, we're talking about a high-res compatible pair of headphones where an amplifier has been built into the Lightning cable, which appears to be the best reason for going to the Apple port.
You'll find 40mm drivers here and the choice of cables, so if you do decide to plug into a different phone, you're not forced into the Lightning system.
Audeze Sine
Price: $699
Even more expensive again, luxury audio brand Audeze has a pair of cans that you won't look silly wearing, but will cost you a pretty penny.
For your ever so glorious pennies, you'll find the Sine on-ear headphone with the Cipher Lightning cable, a pair of planar magnetic headphones designed for portability, especially in comparison to Audeze's other massive designs.
Unlike either the LCD or EL series, the Sine is wearable in public, and thanks to an integrated DAC and amplifier in the Cipher Lightning cable, there's even a reason you don't have a 3.5mm headset jack, but you can still buy one and make it work for these headphones if you so choose.
The wireless approach
Wireless is your other best bet, and really it's all heading this way.
We'd be remiss as technology writers if we didn't say "join the train, it's waiting to leave", but there's more to the wireless world than meets the eye, or ears even.
While the audio is very good, the microphone transmission tends to only be clear when you're not in a crowd of people or walking through the hordes of human traffic also known as city infrastructure. If you find yourself in either of those, the microphones of wireless headphones tends to go a little crazy, and since you can't just drag the microphone on the non-existent cable to your mouth to try and speak more clearly, the person on the other end of the phone may end up having a hard time hearing you.
There are some great wireless choices, though, because if top quality listening is what you're after, some of these cater.
Plantronics BackBeat Fit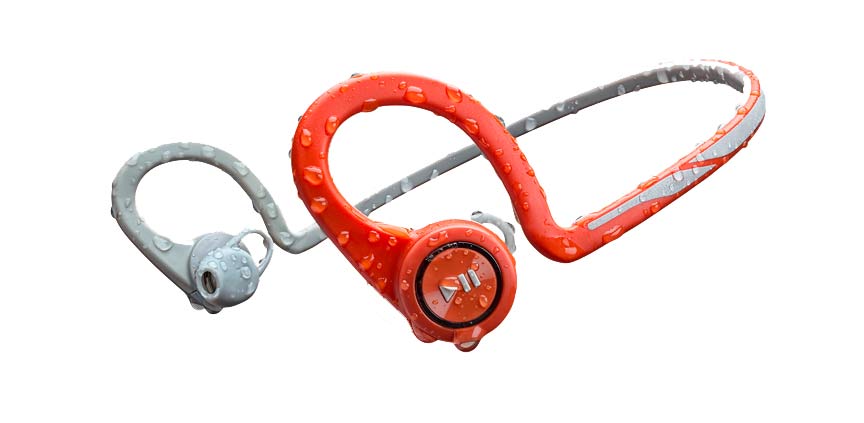 Price: $160
Trust the crew that makes equipment for the airforce to come up with something durable, because that's what the BackBeat Fit are: durable little in-earphones that you can scrunch up, throw in your pocket, and take out later on for use.
While they're made to go running with, Plantronics has some cool features here and there,
Sol Republic Shadow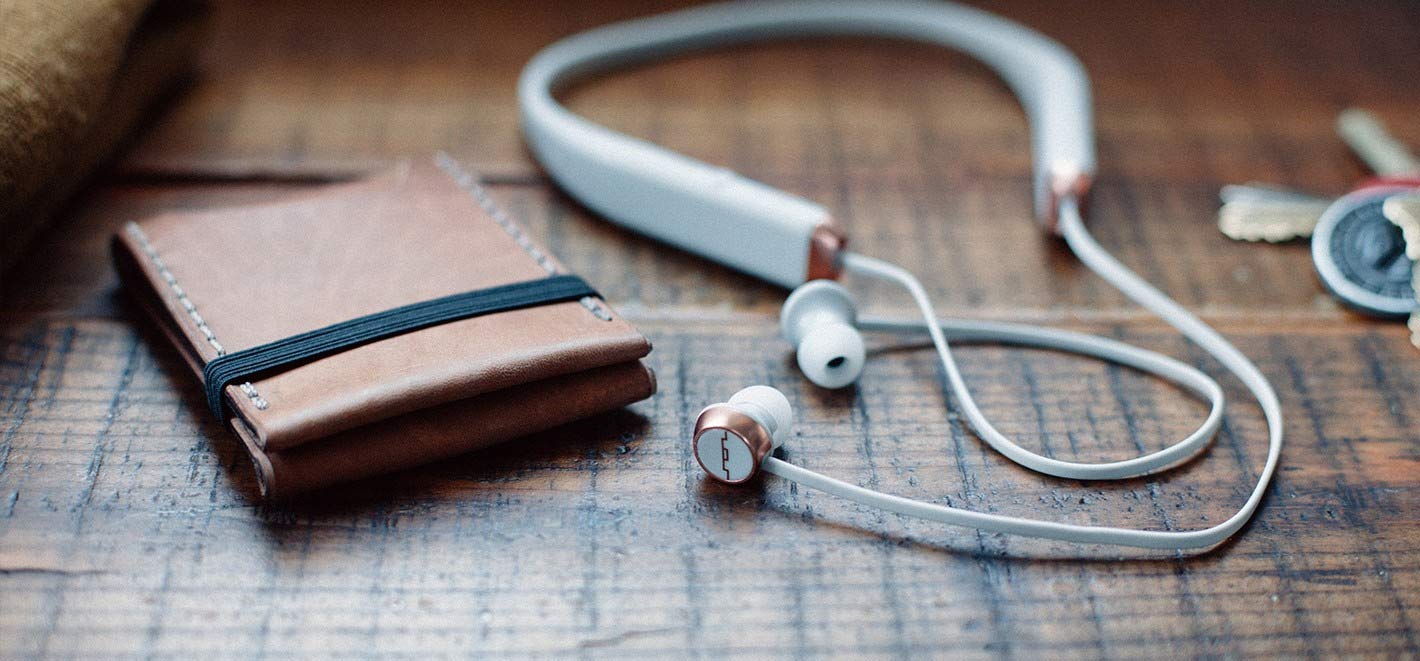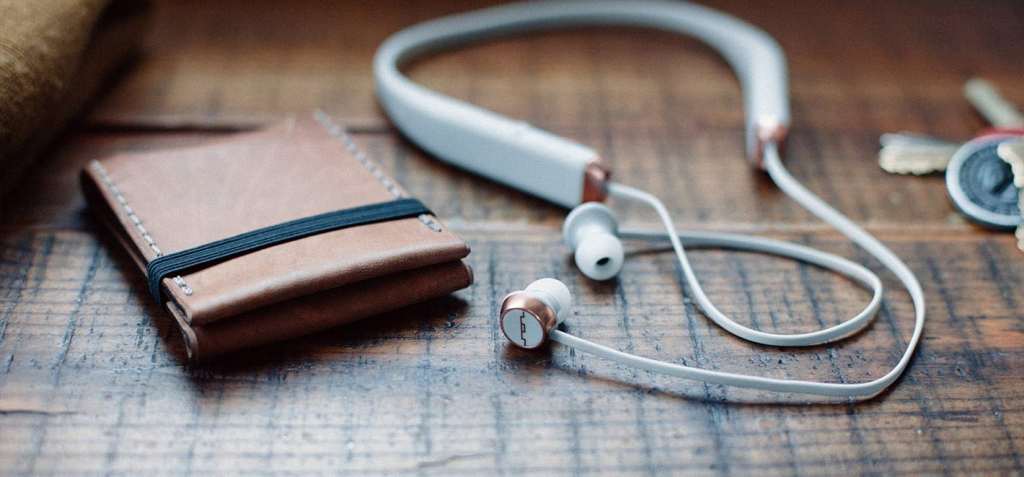 Price: $180
A surprisingly good pair, Sol's Shadow wrap around your head with a NASA inspired band and a level of volume that is much higher than most headphones in their class.
Given the sub-$200 price tag, Sol's Shadow are more substance than the name suggests.
Apple AirPods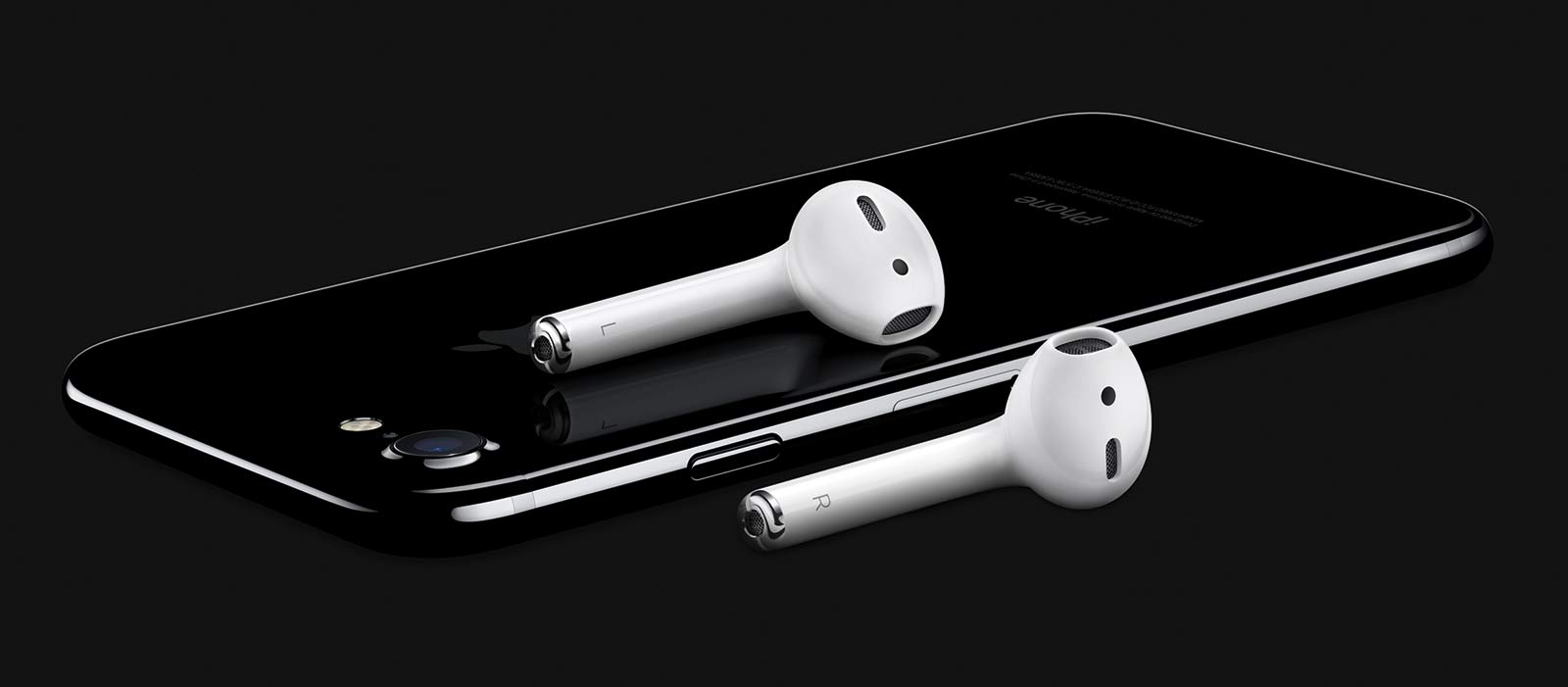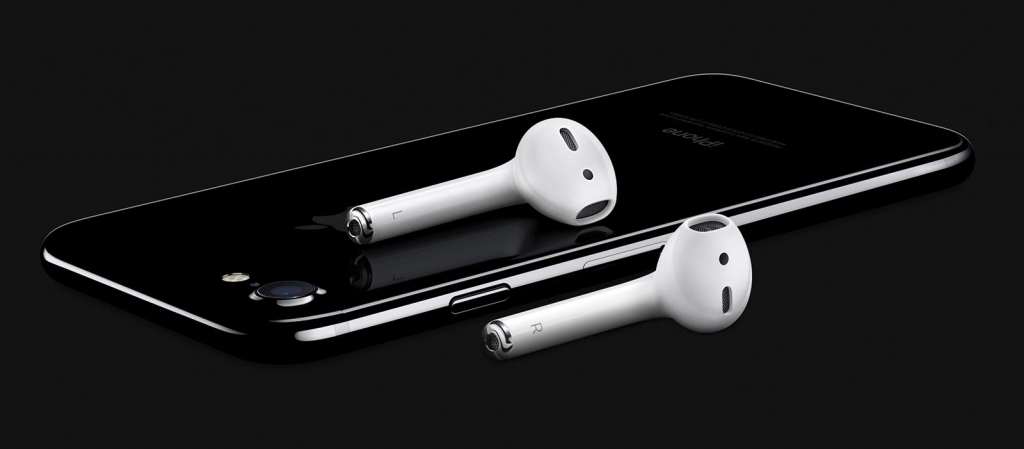 Price: $229
If you like the Apple EarPods but would prefer them wireless, these are the earphones for you.
Simply put, the AirPods are just that: wireless versions of Apple EarPods, arriving with a small charging block that will hold a good 24 hours of charge and keep the five hour battery of the AirPods topped up until you either its battery runs out or you find a Lightning charge port.
We'll hazard a guess that the phone will run out of battery life before it, though we're more concerned about how you replace a single AirPod if one goes missing.
Bang & Olufsen BeoPlay H5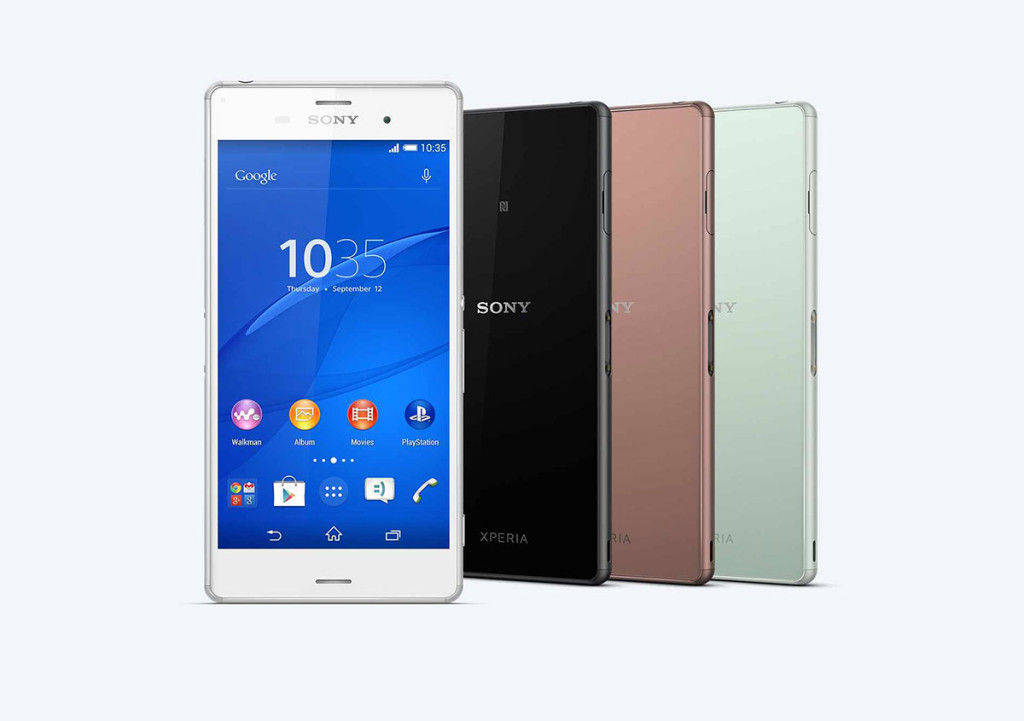 Price: $379
A pair of in-earphones we just can't wait to try, these are about the most luxurious in-earphones you can find, with a soft cord connecting two earphones delivering the audio expertise from the Danish designers at Bang & Olufsen.
Plus they're about as sexy as in-earphones get.
Bose QuietComfort 35 headphones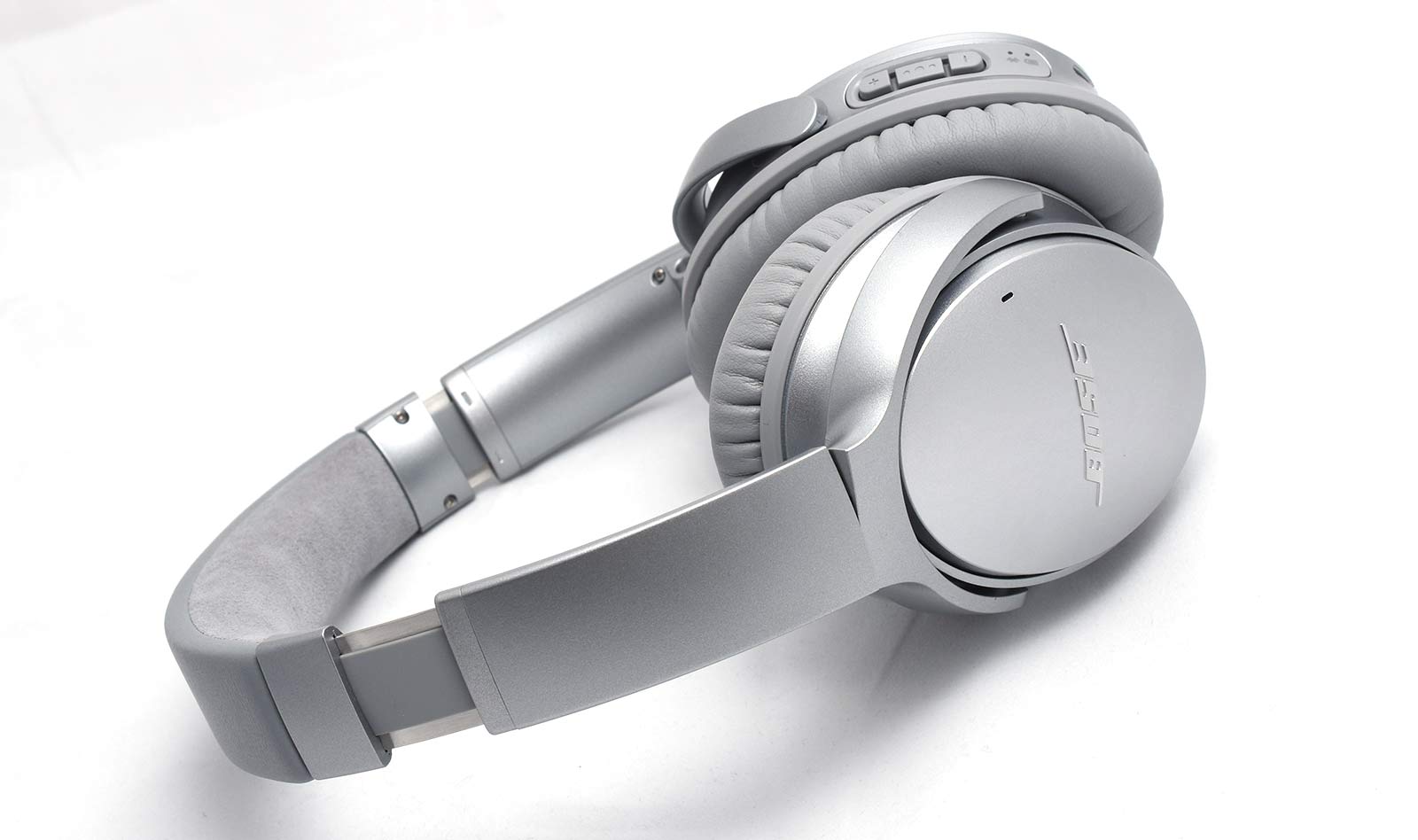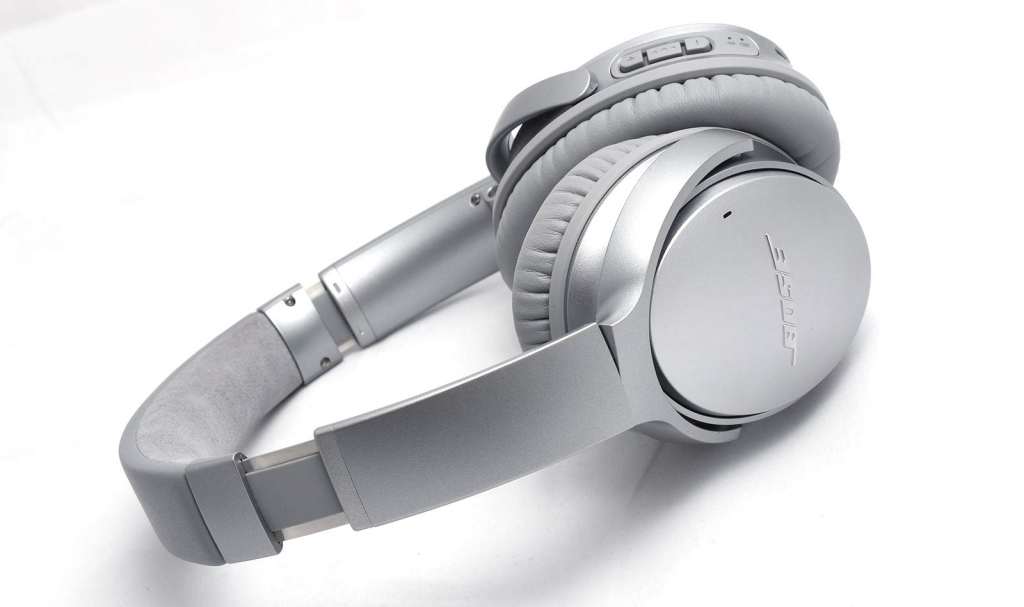 Price: $499
It's hard to fault Bose, and in the latest cans made for noise cancellation, the company has made a stellar pair of over-the-ear headphones.
Our review is on the way and we'll update this guide as soon as it's online, but sufficed to say, after a recent trip to Germany, the Bose QC35s stood out as a lovely way to pass the time and just get stuck into your sounds. And hey, we've been listening to them as we walk through streets too, and they are just simply lovely.