Think all of the earphones this year will be wireless? Think again, as Sennheiser demonstrates.
Even though there's clearly a trend towards wireless sound, not every audio company is sending every product that way. Some are still focused on getting the best sound possible with a wire, meaning no delay whatsoever, even if it means you might need to bring a converter if you plug the pair into a phone.
Sennheiser is showing off an example of that at CES 2021, as the audio specialist kicks off the online-only show with a pair of earphones that include the wires because they're clearly not wireless at all.
Rather, the Sennheiser IE 300 are a new pair of wired in-earphones more like an in-ear monitor that includes Sennheiser's own 7mm Extra Wide Band transducer built to provide high frequencies amidst warm tone in a style of earphone that can be worn inside the ear, rather than on and around it.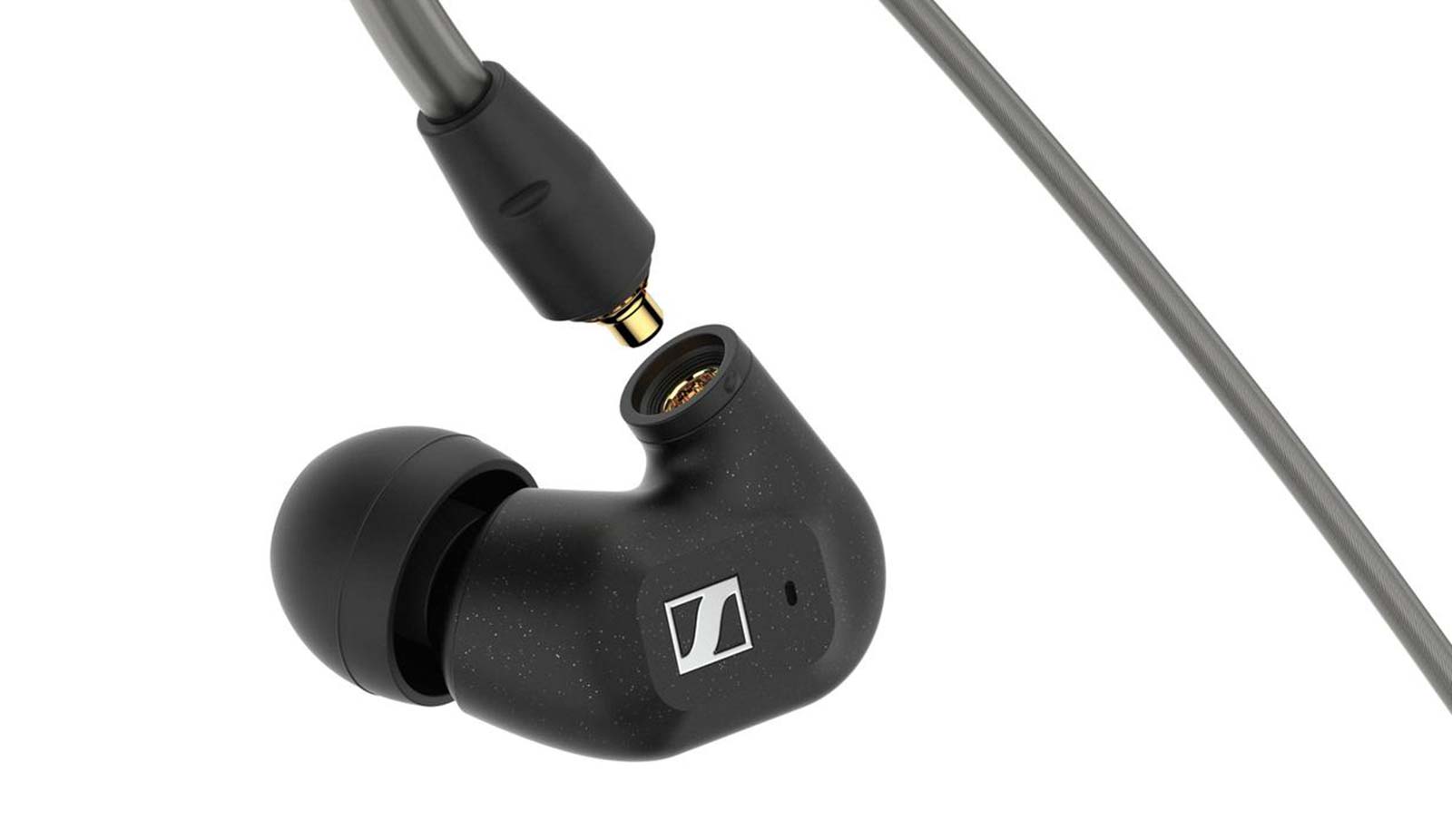 While Sennheiser stops short in calling the IE 300 a pair of wired in-ear monitors, they certainly have that look, complete with flexible ear hooks, a choice of either silicone or memory foam ear tips, and a 3.5mm cable that can disconnect at the ear pieces using the micro-miniature coaxial MMCX connector often found in expensive and high-end earphones, and found here, too.
Even though we expect most wearers would use these with their phone (with a converter if your phone lacks the 3.5mm port), Sennheiser is catering for other ports, too, with optional accessories in balanced cables over 2.5mm and 4.4mm, too, the larger style meant for high-res media players.
Australian pricing for the Sennheiser IE 300 comes in at $479.95, with an expected launch in March 2021.