Quick review
Brydge 9.7 for iPad
The good
Makes the iPad into a tiny MacBook
Fairly solid key travel
Backlit keys, with three levels of backlighting
Made from aluminium
The not-so-good
Some keystrokes can go missing
Needs more of a lip along the bottom to make it easier to open
The iPad is a great tablet, but what if you want it to take the place of a laptop? The Brydge 9.7 bridges the gap between tablet and laptop with a keyboard case that makes the case.

Not sure if you need both a tablet and a laptop? You're not the only one.
In fact, the better our tablets get, the more we all begin to question whether a tablet can do more than just content consumption, but content creation, too.
Some tablets are built for it, mind you, though devices like the iPad Pro and Microsoft Surface Pro also cost a lot more than your standard tablet, approaching an audience specifically with that "pro" moniker. People who probably aren't afraid to spend a little more on their tablets are the sort that will go for these, and that means they're not ideal for everyone.
The tablet that is for everyone, however, goes for a lot less. At below $500, Apple's 2018 iPad 9.7 is hard to beat, packing value and performance into a solid price point.
However, there's no physical keyboard Apple makes for the iPad 9.7, so what can you do if you want to type on the go like a real computer?
You turn to the world of the third-party accessory, finding devices made to bridge the gap between laptop and tablet, devices like the aptly named "Brydge 9.7", which aims to bridge that gap in the most Apple-like way.
Does it succeed? Is the Brydge 9.7 one of the better keyboard cases around, or would you be better just opting for Apple's on-screen keyboard?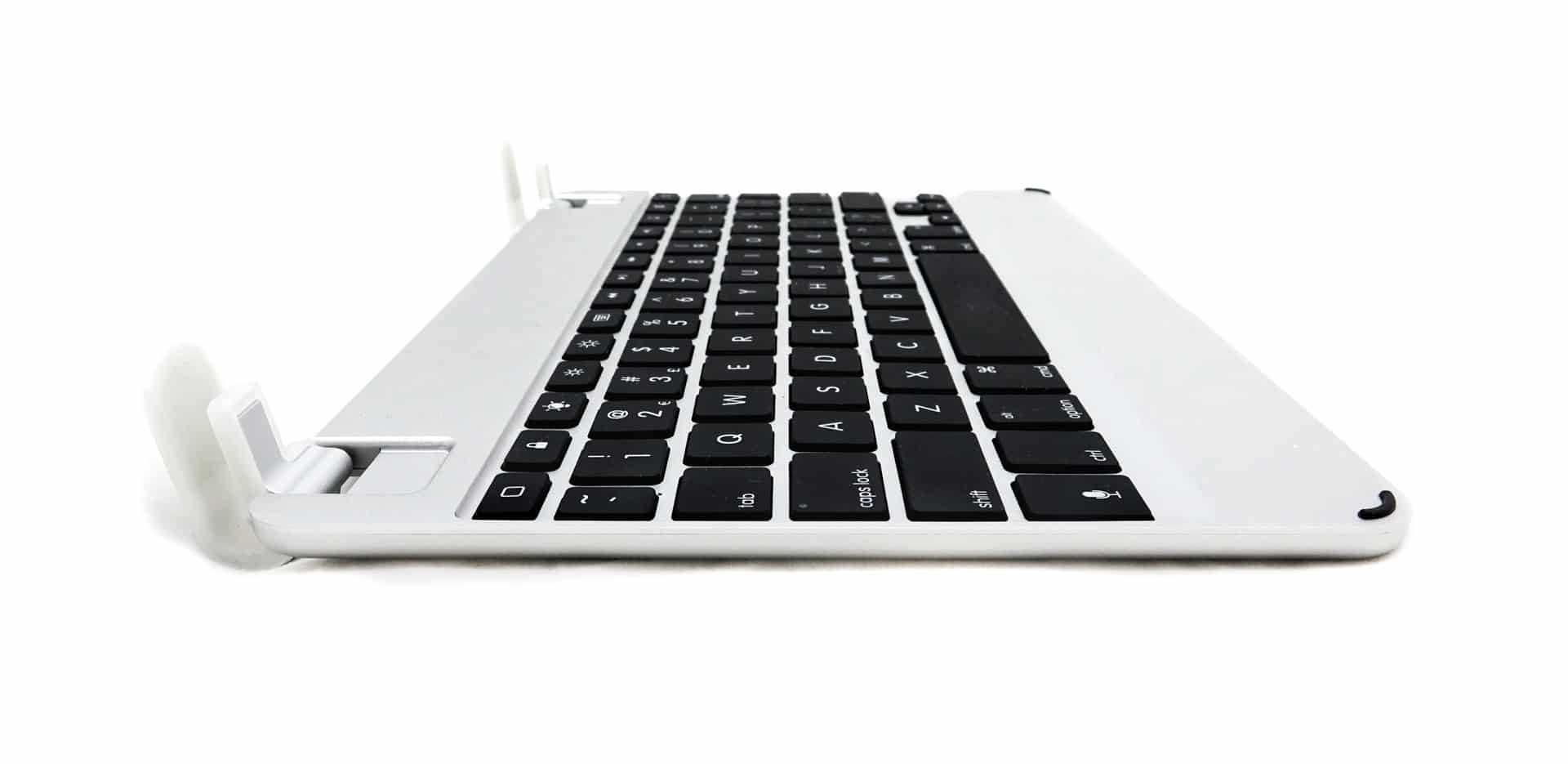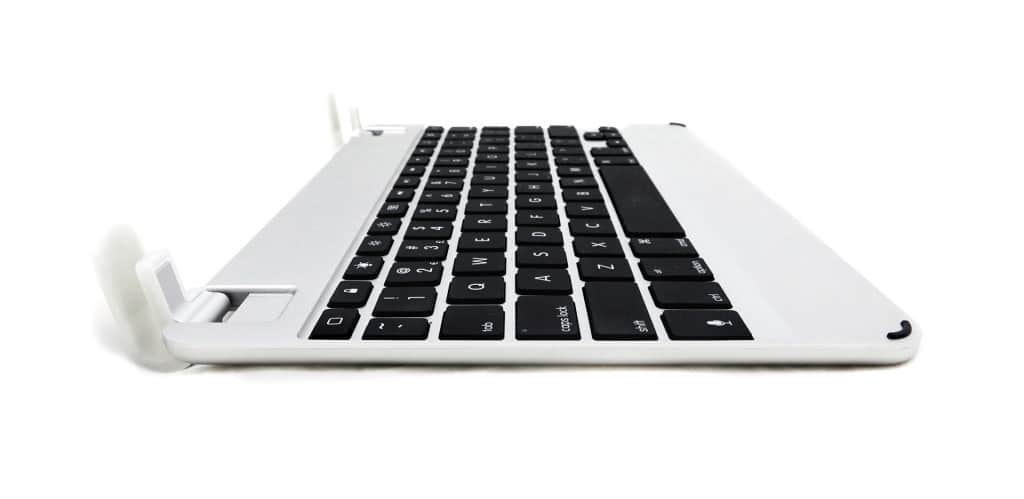 Design and features
Brydge's iPad keyboard is exactly what it sounds like, and provides a keyboard in a case designed to accommodate an iPad 9.7.
The keyboard follows the same design every Brydge has had thus far, with a metal body, plastic keys, and small individual hinges with silicone jaws to clamp the standard iPad for everyone into place so it doesn't move.
In-use
And when we say it doesn't move, we mean it. Once the Brydge has your iPad, you might need to apply some force if you want it to become a solo tablet at that point. These little bits of silicone are mighty tight, and will hold your iPad nicely.
That's a good thing, mind you, because the Brydge 9.7 is built to be a keyboard you can depend on, attaching to the iPad and forming the rest of what a laptop might look like.
The connection from the iPad to the Brydge keyboard is handled via Bluetooth, helpful since the standard iPad lacks the Smart Keyboard connector of its siblings, making a physical connection impossible.
Yes, you're at the mercy of Bluetooth here, meaning if you happen to be on a flight that says no to wireless communications, the Brydge 9.7 iPad keyboard is going to be little more than a standard for your iPad, though it'll definitely be a solid stand.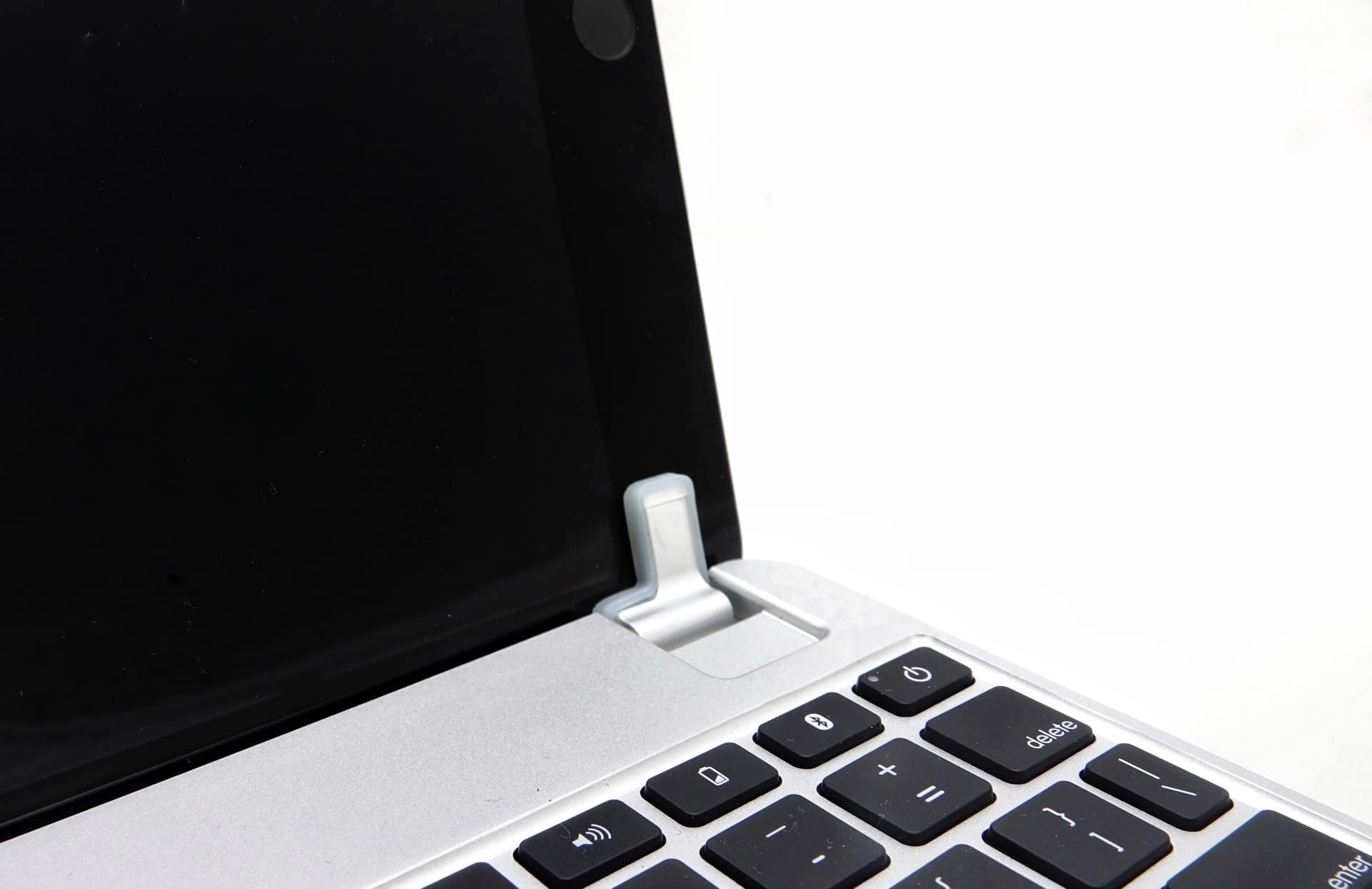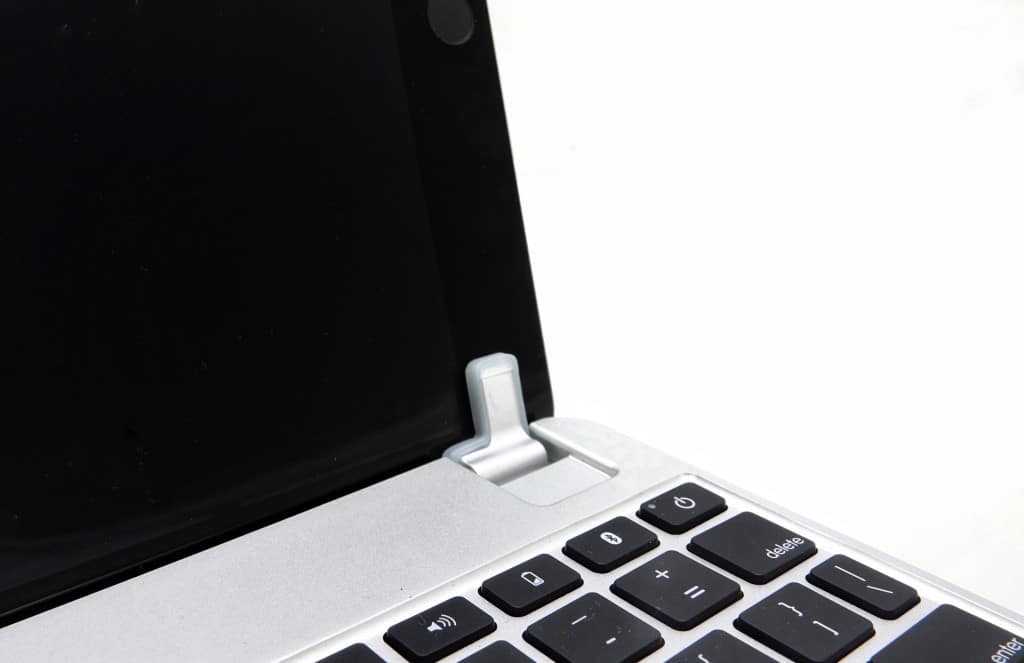 Performance
When you're using the keyboard, you should find the key travel acceptable and not far off what it's like using a real keyboard back before Apple went and changed everything to its butterfly-mechanism used on the new MacBooks.
That means the Brydge 9.7 is generally quite dependable, with every key delivering a satisfying click as you type, though we did find a few keystroke went walkabout, particularly when we were typing quickly, which we tend to do. We're not sure whether it means the Brydge 9.7 can't keep up with fast typists, but if you push over 200 words per minute, be prepared to lose the odd "e" or "s" with this keyboard. W sur did.
For your troubles, you may find the function keys useful, as they deliver those iPad extras on the top row. Much like a real laptop, that means you can kick in three levels of keyboard backlighting plus off, as well as an on-screen keyboard, multimedia functions, and brightness control for the iPad.
Battery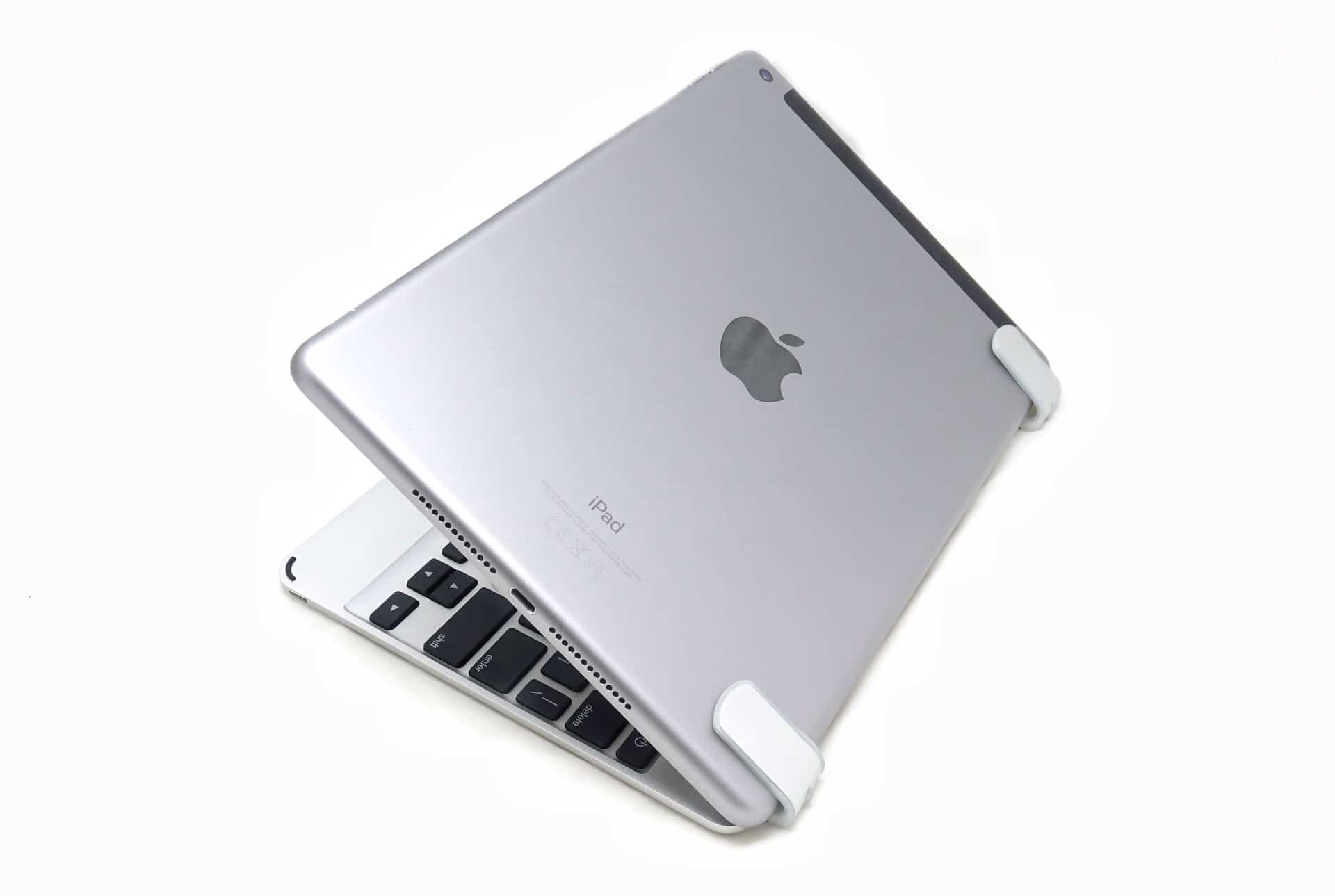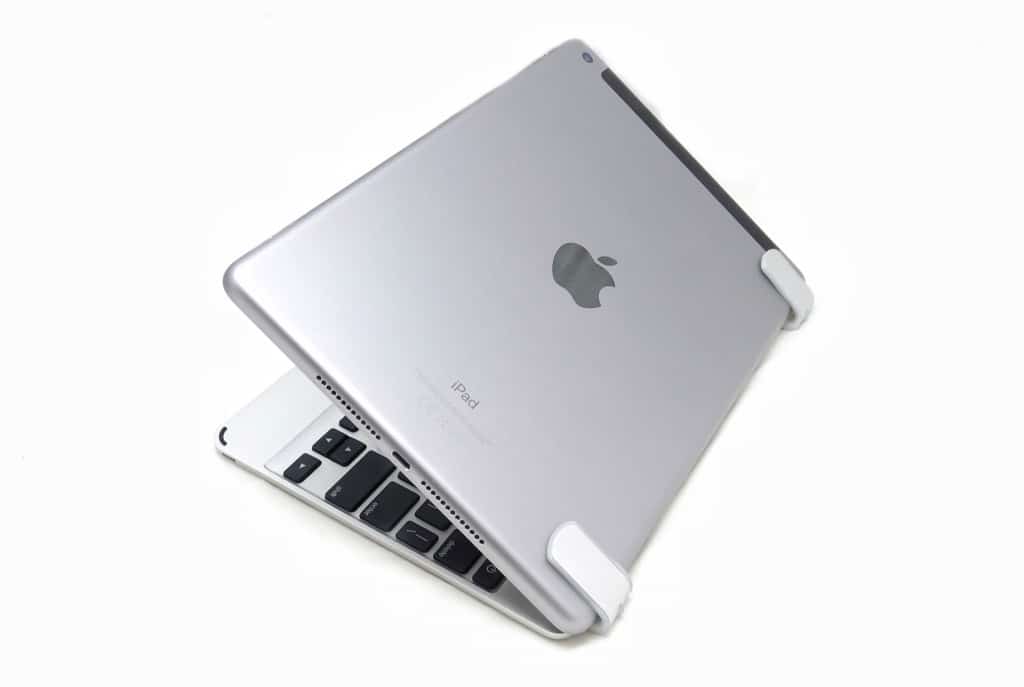 Using the Brydge 9.7, you should be able to rack up a good month of charge, though this will absolutely be dependent on how often you use it.
Brydge's battery spec suggests two hours a day usage will get you three months, but we definitely spend more time typing on the iPad than merely two hours per day. That gets us closer to the month mark, which isn't bad, either.
Recharging is easy, though, with a microUSB port on the right edge, with another cable included in the box. We can't imagine you'd need another, but if you do, it's in the box and will charge over any regular USB port you can find.
Value
And at a price of $179.99, Brydge has found roughly the sweet spot for where an iPad keyboard needs to be. While the price might seem a little steep for an iPad keyboard, the $170 to $200 mark is pretty much where iPad keyboards seem to sit.
That's no different to Brydge's, which also just so happens to be encased in aluminium and offers backlighting, something we don't see all that often on iPad keyboard cases.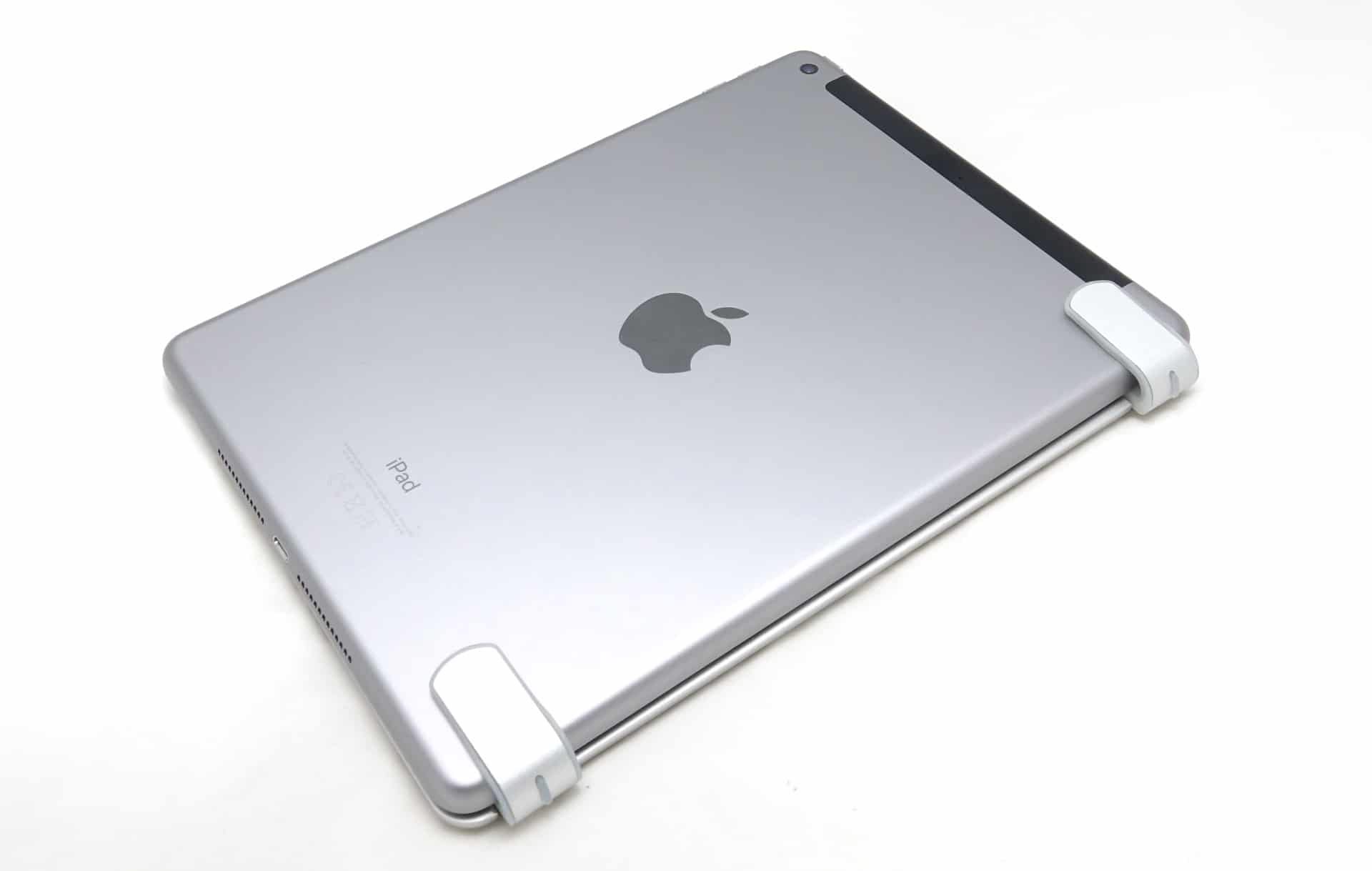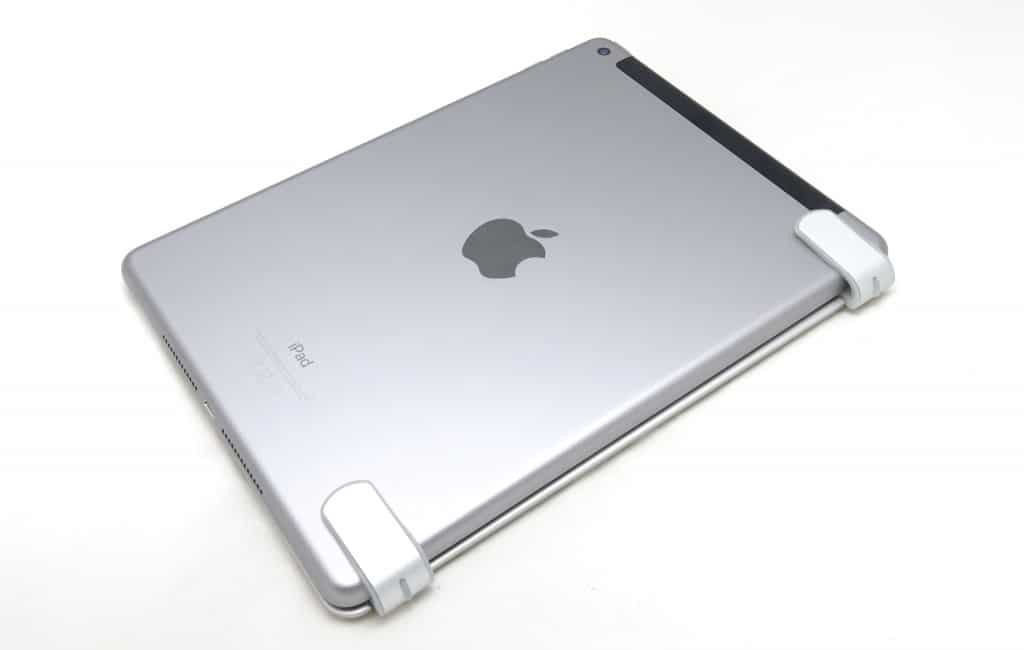 What needs work?
For the most part, the Brydge 9.7 iPad keyboard is a solid little package, and a great addition if you're opting for the sub-$500 iPad and want to do your work on this sub-10 inch form-factor on the go.
The on-screen iPad keyboard is great, don't get us wrong, but the satisfying click as well as the physical action of typing is hard to get by, and the Brydge 9.7 delivers exactly what you need to turn the iPad into a makeshift MacBook.
So what does it miss?
We'd love it if the whole thing was a little faster and wouldn't miss those keystroke, and feel as though the lip on the casing where you open the case could see a little more finesse. It's there, but it's also barely noticeable, and that mans you may struggle to open the Brydge 9.7 case with one hand. We sure did.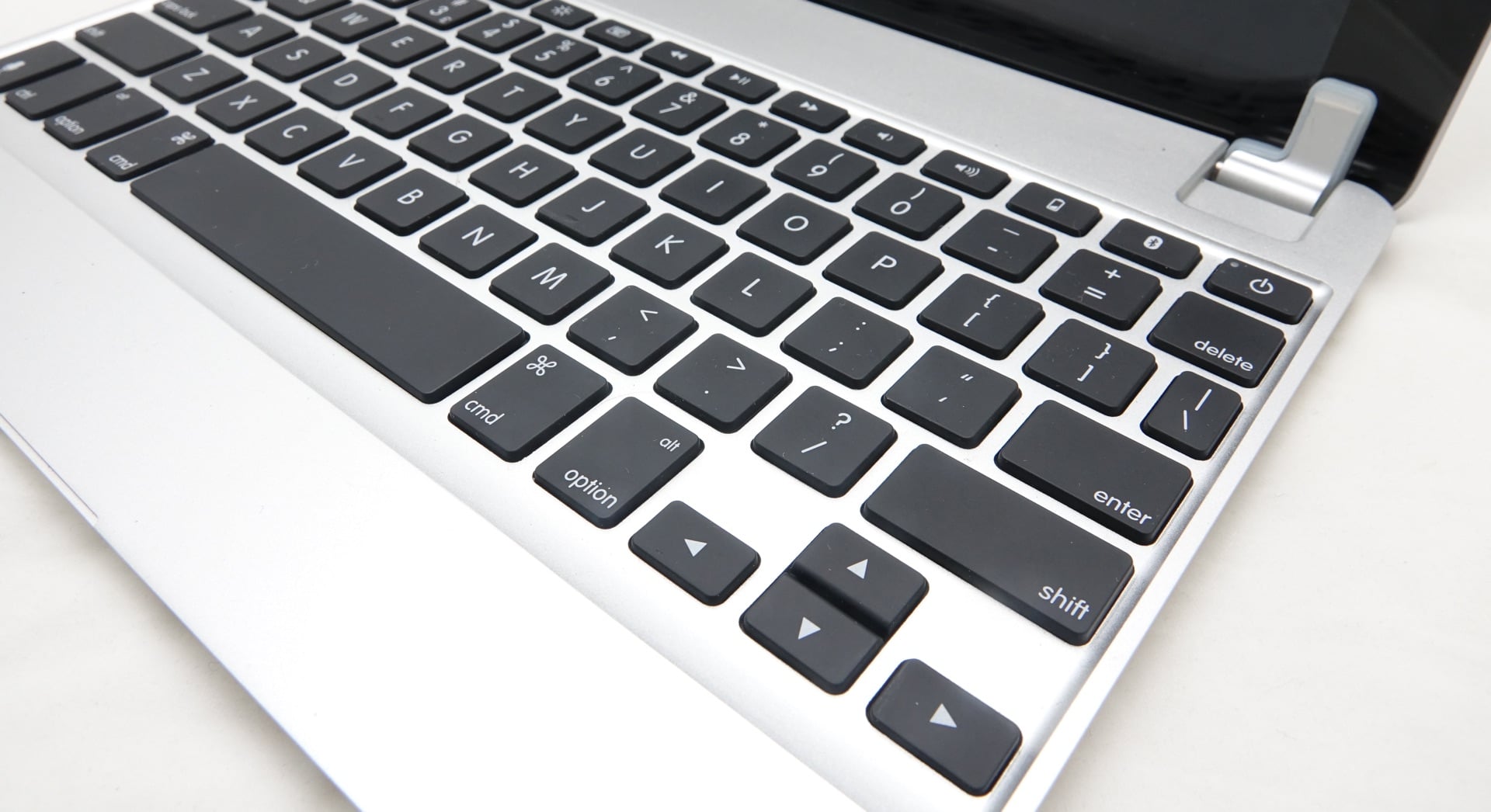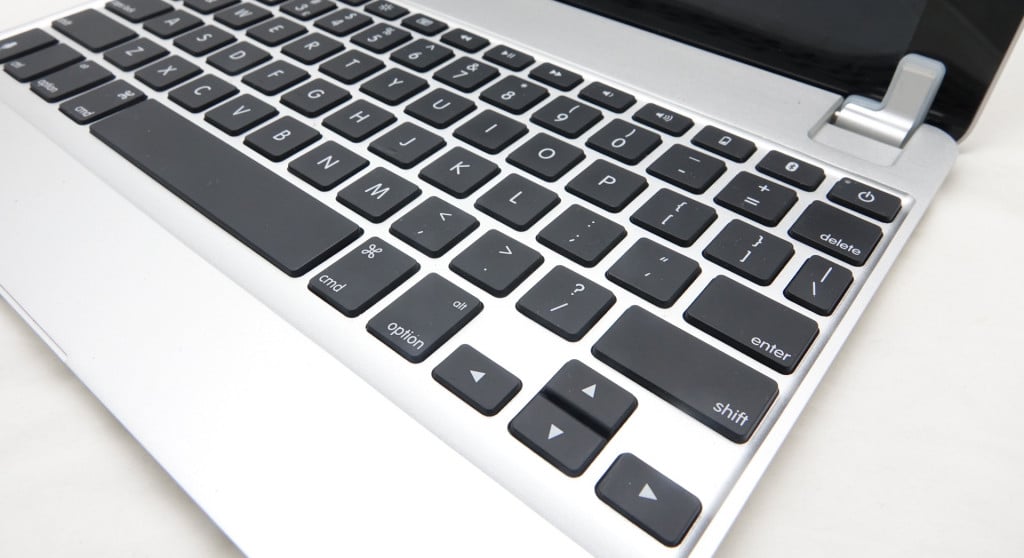 Final thoughts (TLDR)
Overall, the Brydge 9.7 provides what we can only imagine is something many folks with an iPad want: a look and feel more like a computer, and less like the often plastic and flimsy approaches you tend to find for aftermarket solutions.
Apple doesn't make a keyboard case for the standard iPad, and Apple is the only company that makes the MacBook, but Brydge has managed to bridge the gap between both. It's about the closest you can get to making your standard iPad into a MacBook, and it's a bridge worth taking if you want your iPad to be more than just a tablet.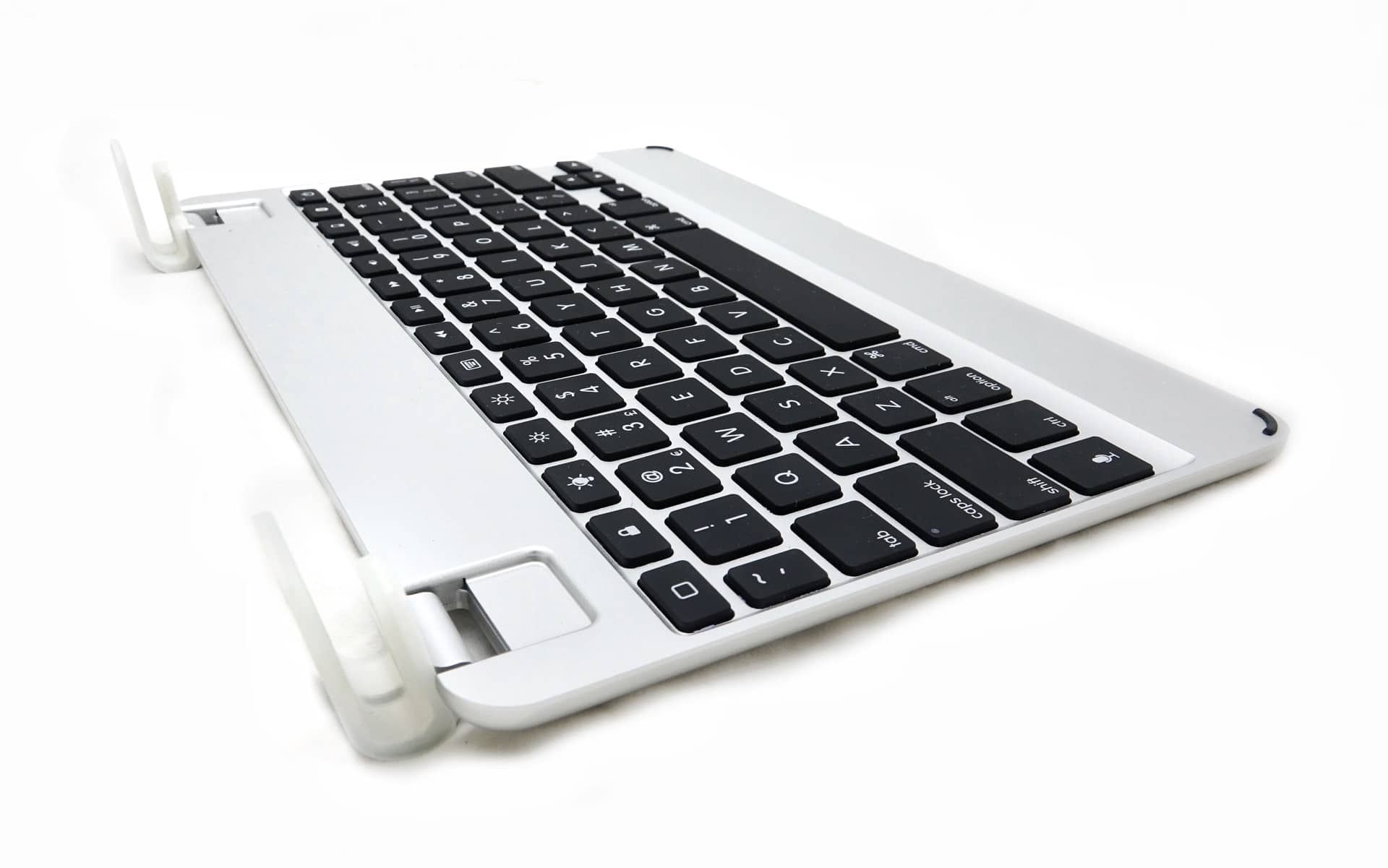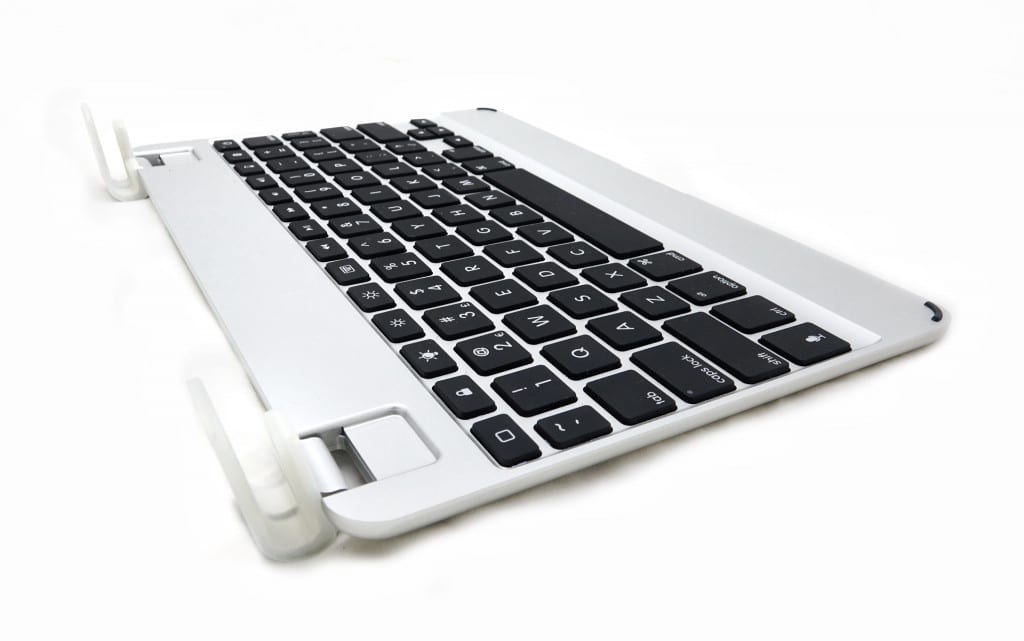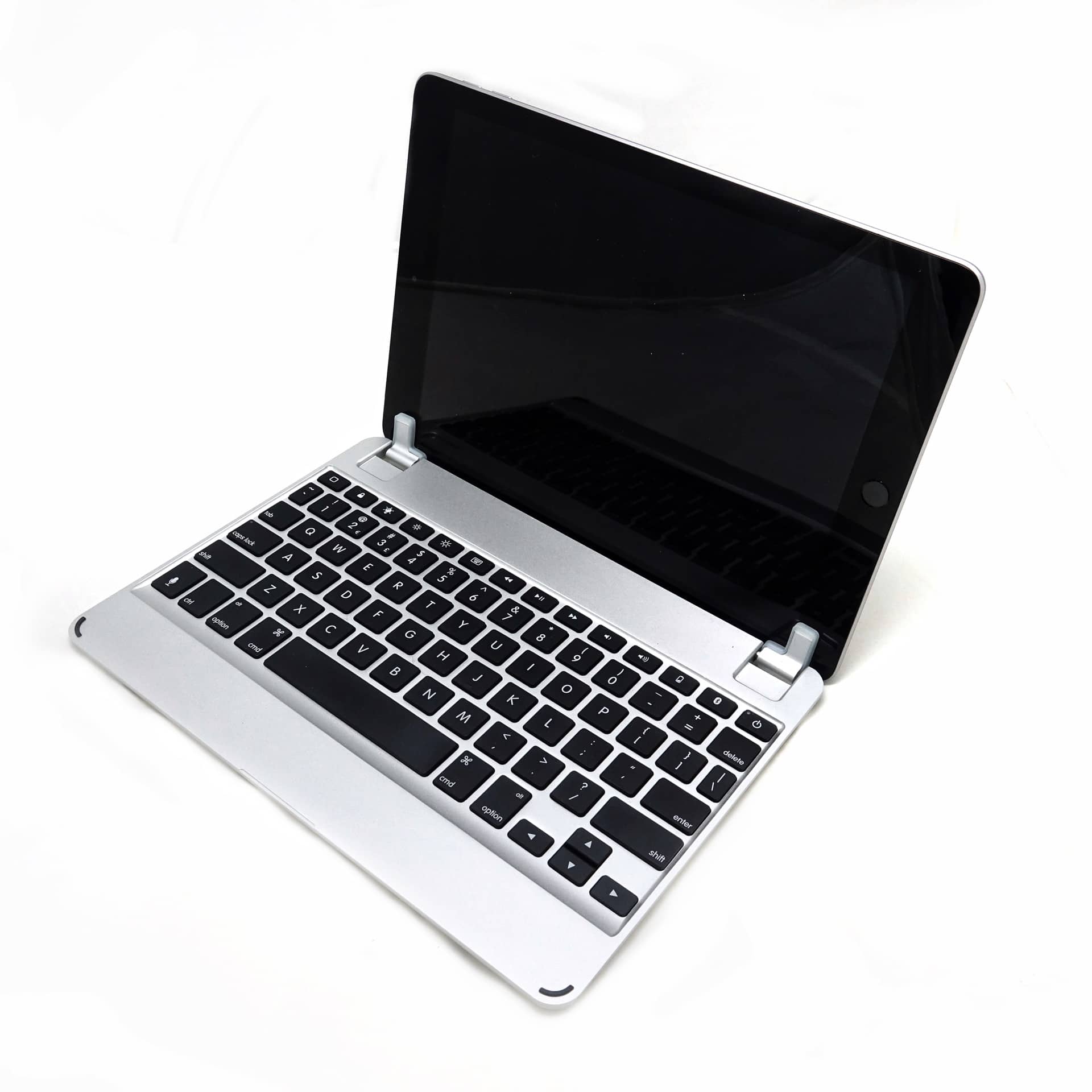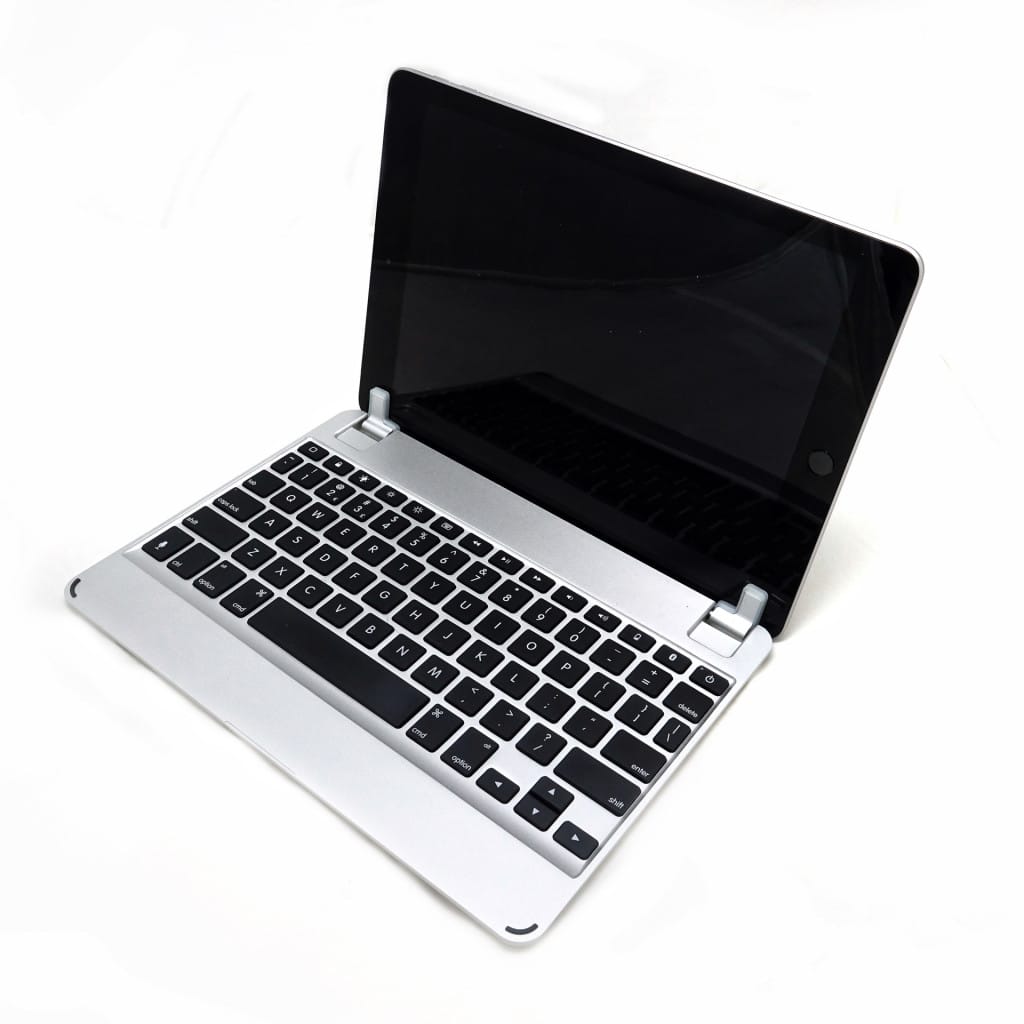 The good
Makes the iPad into a tiny MacBook
Fairly solid key travel
Backlit keys, with three levels of backlighting
Made from aluminium
The not-so-good
Some keystrokes can go missing
Needs more of a lip along the bottom to make it easier to open