Quick review
Apple MacBook Pro 15 (2019)
The good
Great specs
Performance is up there among the best
Lovely big screen
Keyboard feels like it has improved (though we'll need to use it for a while to tell you)
The not-so-good
Expensive
No SD card slot
Screen bezels could be smaller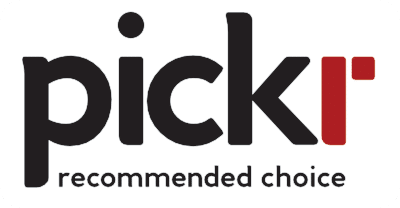 A new year and a new MacBook Pro, and this one is even better than before. While it keeps the same design, the 2019 MacBook Pro 15 is faster and more capable. Is it a perfect computer?
With a refresh back in May for the Apple MacBook Pro laptops, it's time to check out what's going on in the world of Mac laptops.
What is it?
The 2019 MacBook Pro update seems minor, not like the MacBook Air redesign last year.
While the 2018 MacBook Air model brought in a new design, new screen, and new innards, the 2019 MacBook Pro 15 retains the look Apple has used for the past few years, with a thin metal body, slim screen bezels, and a grand total of five ports, with two Thunderbolt Type C ports on the left and two on the right, plus a 3.5mm headset jack, because headphones are great when wired.
The keyboard will look pretty much the same as it ever has, though it's a new generation of Apple's butterfly-mechanism keyboard, and one that aims to do away with the sticking and performance issues some have found in previous models.
For the most part, though, the 2019 MacBook Pro 15 upgrade is more of a yearly refresh. There's new Intel inside, with a minimum of a 2.6GHz Intel Core i7 six-core processor, able to be configured up to a crazy eight-core Intel Core i9 chip if you have the cash.
Our review model used the Core i7, which was paired with 256GB storage and 16GB RAM, alongside the Radeon Pro 555X with 4GB RAM, though an option for a Radeon Pro Vega is possible in this model, too.
That puts the 2019 MacBook Pro 15 firmly in workstation territory if you want it, though at the very least, even if you opted to stay with a Radeon Pro, you'd still have a fairly formidable machine to play with.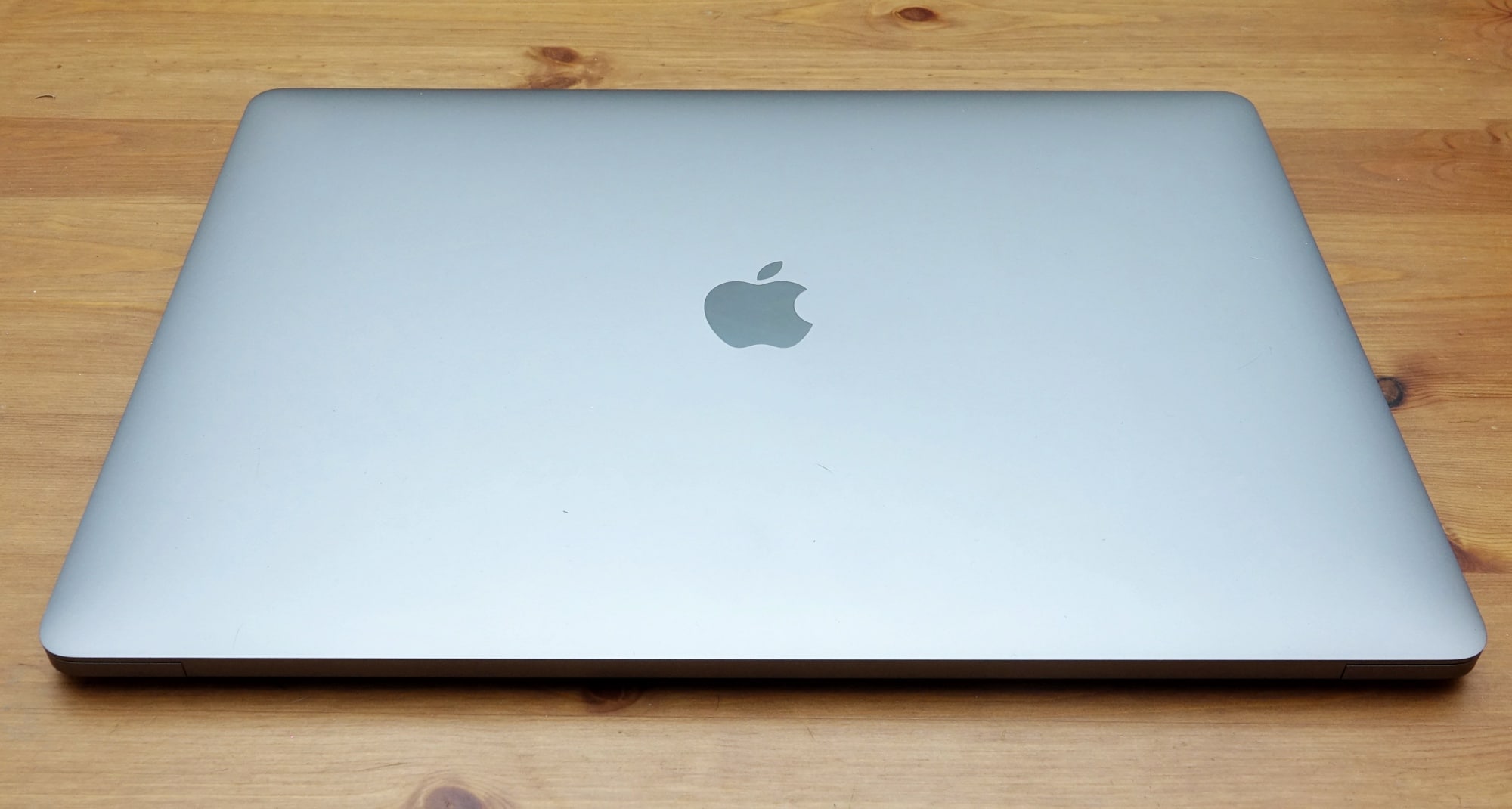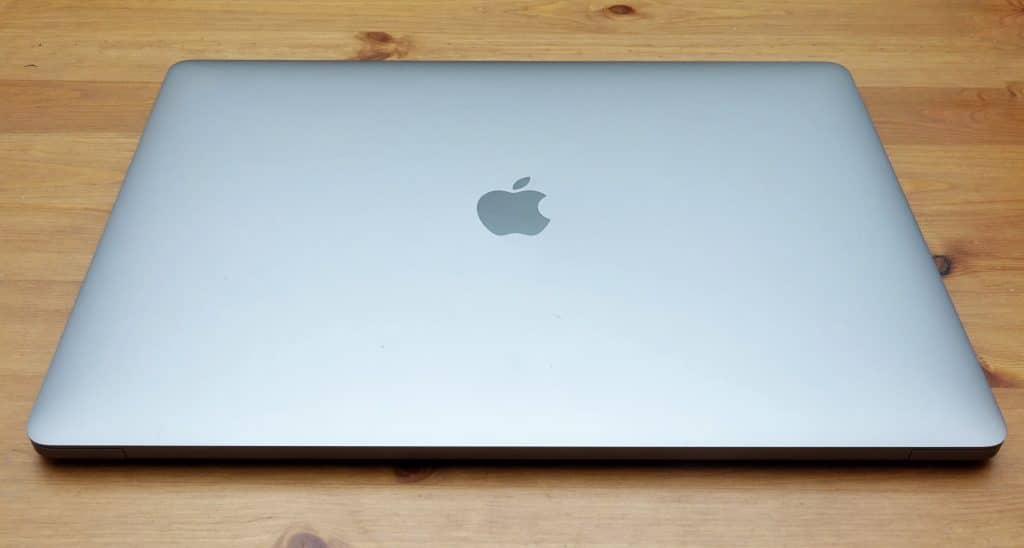 What does it do?
We're sure you won't be surprised by this, but the 2019 MacBook Pro 15 is Apple's latest take on what should be in its most powerful laptop.
The MacBook Pro range is already seen by many to be a computer that offers performance for folks who need it, and armed with the latest Intel and a new graphics chip, it's definitely geared for it.
It's interesting that Apple has really only built the 15 inch model for this, leaving eighth-generation chips in the 2019 MacBook Pro 13 and using the newer ninth-gen in the 2019 MacBook Pro 15, but that's where we are.
As such, the MBP 15 is made for work, with performance to spare for folks who need a big screen and a big dose of power alongside.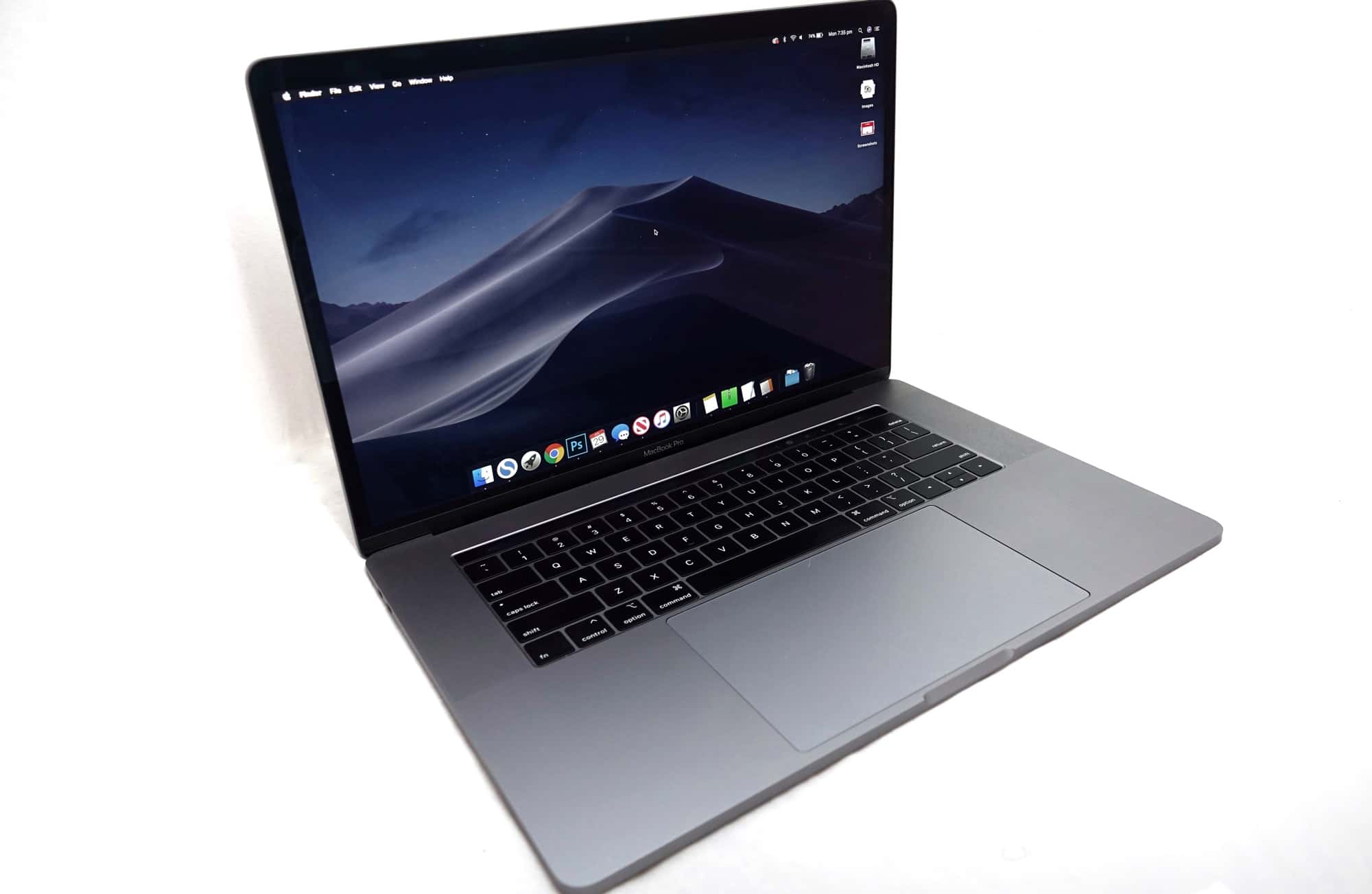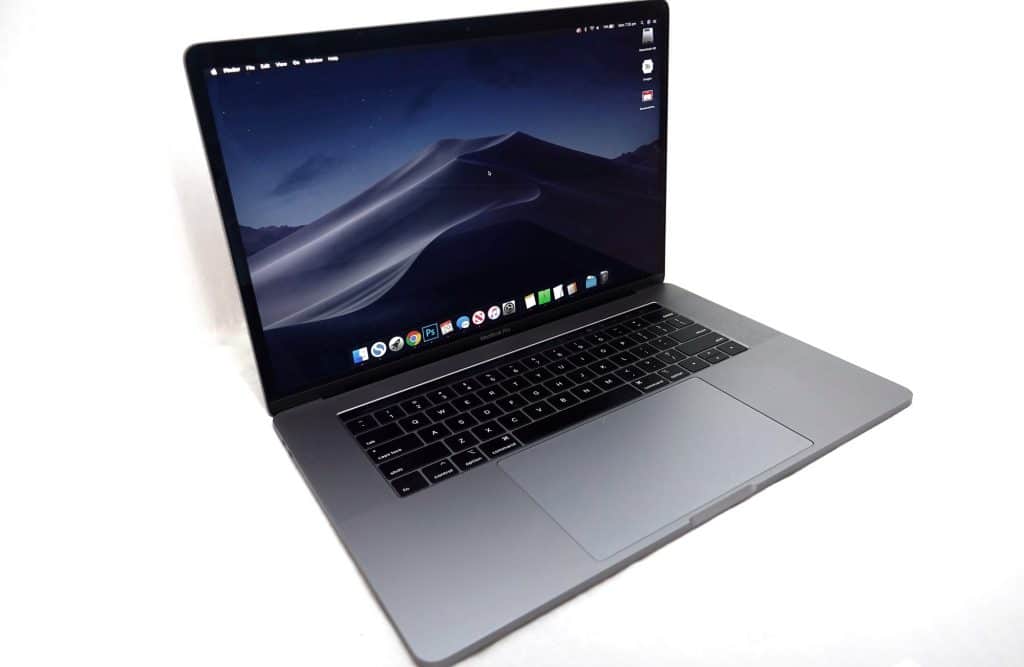 Does it do the job?
Tested with the Adobe suite of apps for video, photography, and sound editing, the Apple MacBook Pro 15 didn't break a sweat, though at times it could definitely get a little warm.
We didn't find anything that really struggled on the machine, using it to dabble in 3D and video export, with apps loading relatively quickly and video renders, as well.
Disk speed was fairly efficient, too. Tests revealed the on-board solid-state storage to operate at 2.5GB per second read and 1.2GB per second write, meaning you shouldn't have a problem with much. Video editing those high-res videos should be no sweat off your back, or that of your computer.
And we even liked the new butterfly keyboard, which provides a firmer click than we've seen in previous generations. We'll need to spend more time with it over the coming months, but the travel felt better in the 2019 MacBook Pro 15, and that's a good sign.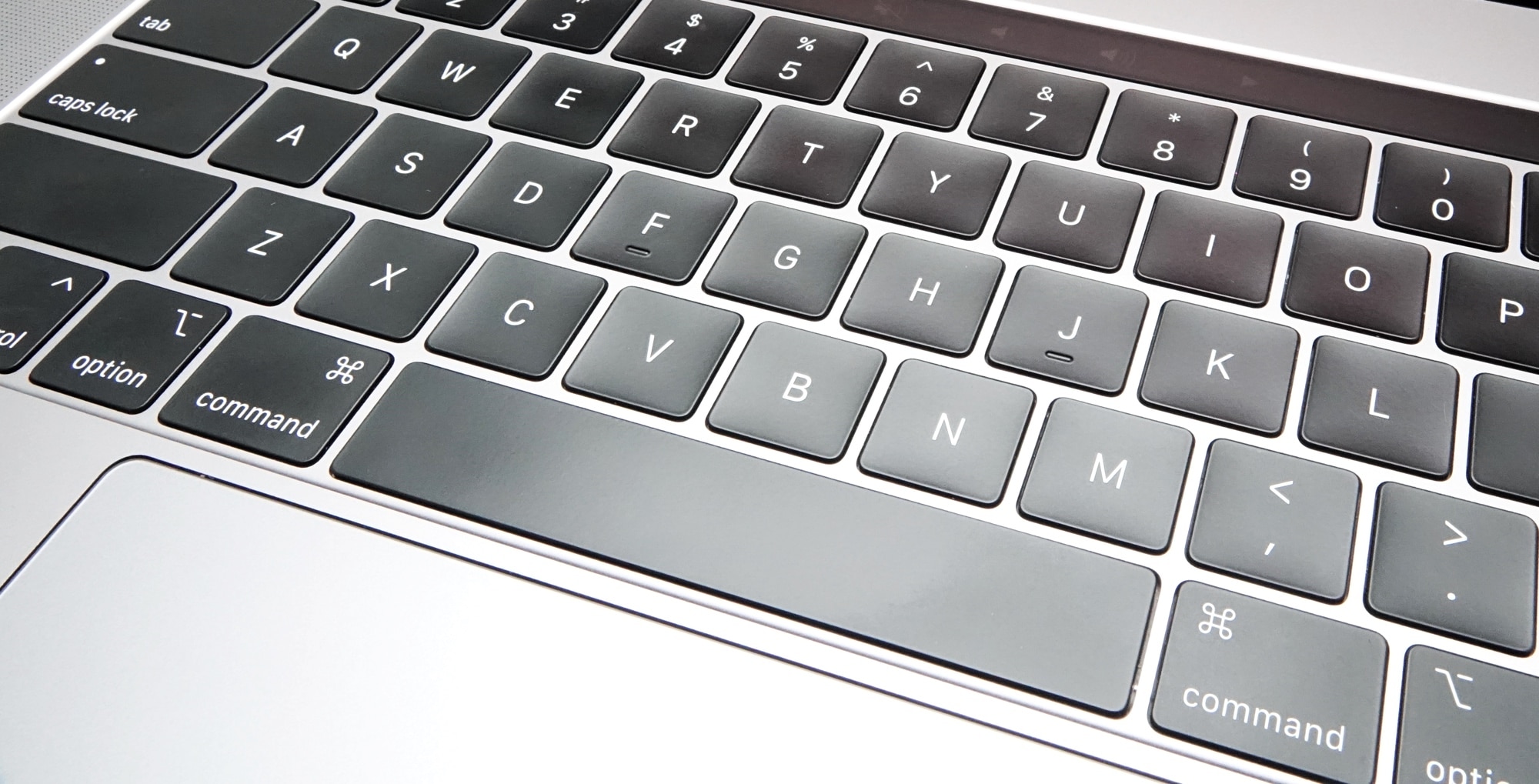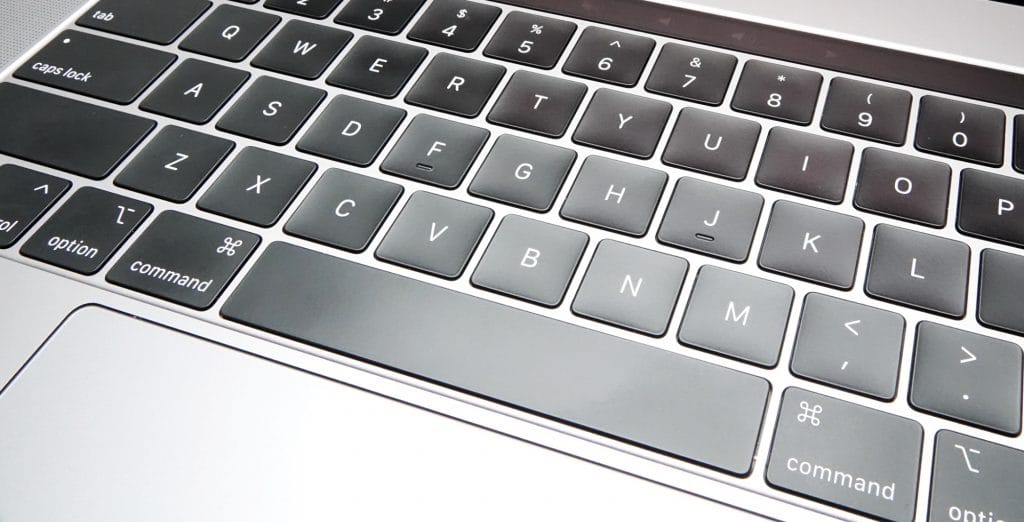 Battery life is the other useful side, with the battery on the 2019 MacBook Pro 15 offering as much as ten (10) hours, but sitting closer to six to eight in our tests.
The MacBook Pro battery life is entirely dependent on what you use it for, and the more you take advantage of its high-end processor or push the screen brightness up, the more the battery life tends to suffer. That should come as little to not surprise, as that's more or less par for the course for laptops.
For the most part, we've had little in the way of complaints, particularly because the 2019 MacBook Pro 15 provided so much power in under two kilograms.
In fact, we've enjoyed our time with the 2019 MacBook Pro 15 so much that we started to ponder: was this the computer for us?
It's a big machine, but it's a big machine that handles so much, even though it also makes us yearn for a smaller Apple with even more grunt.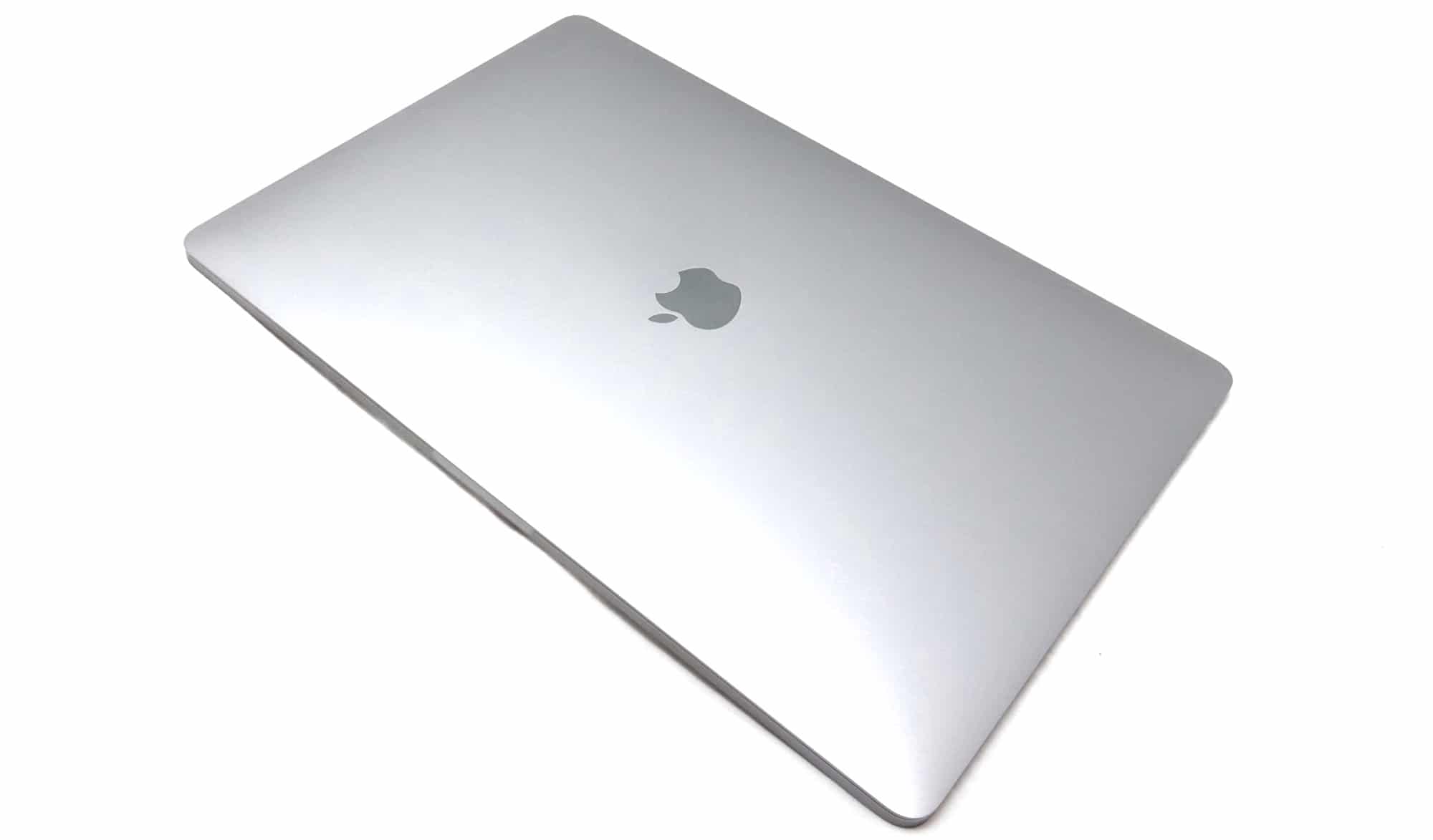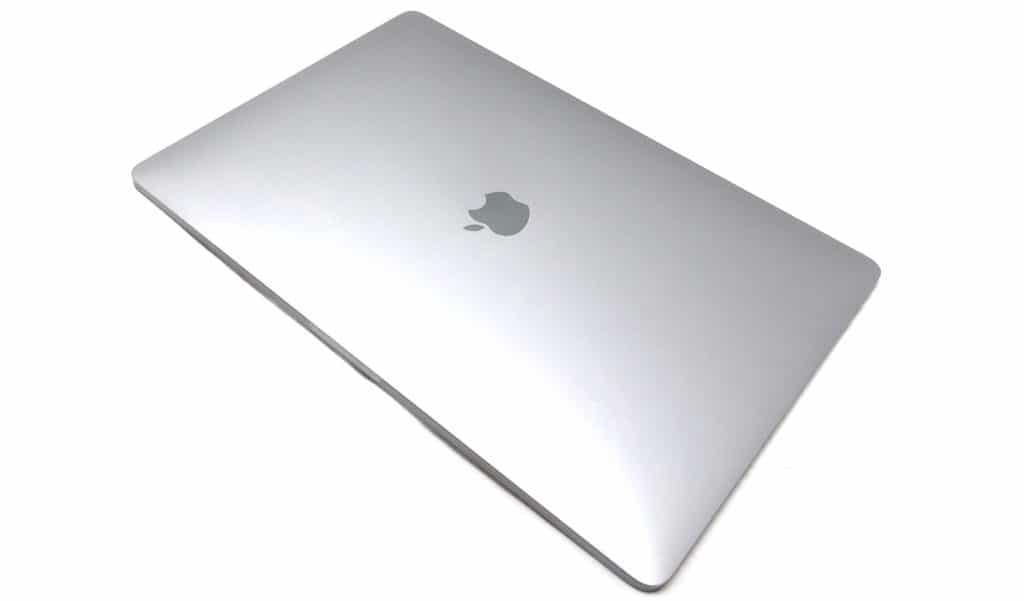 What does it need?
One of the obvious negatives for the 2019 MacBook Pro 15 is size, and specifically revolves around the question of why almost every other performance computer maker can get a 13 inch laptop with discrete graphics, yet not Apple.
It's a bizarre conundrum, though one that gives us pause. There's a 13 inch Surface Book 2 with dedicated graphics and a 13 inch Razer Blade Stealth with dedicated graphics, and yet there's only a 15 inch MacBook Pro with dedicated graphics. We're a little confused why Apple goes this way, because it means you'll be carting around a bigger laptop for the privilege of discrete graphics.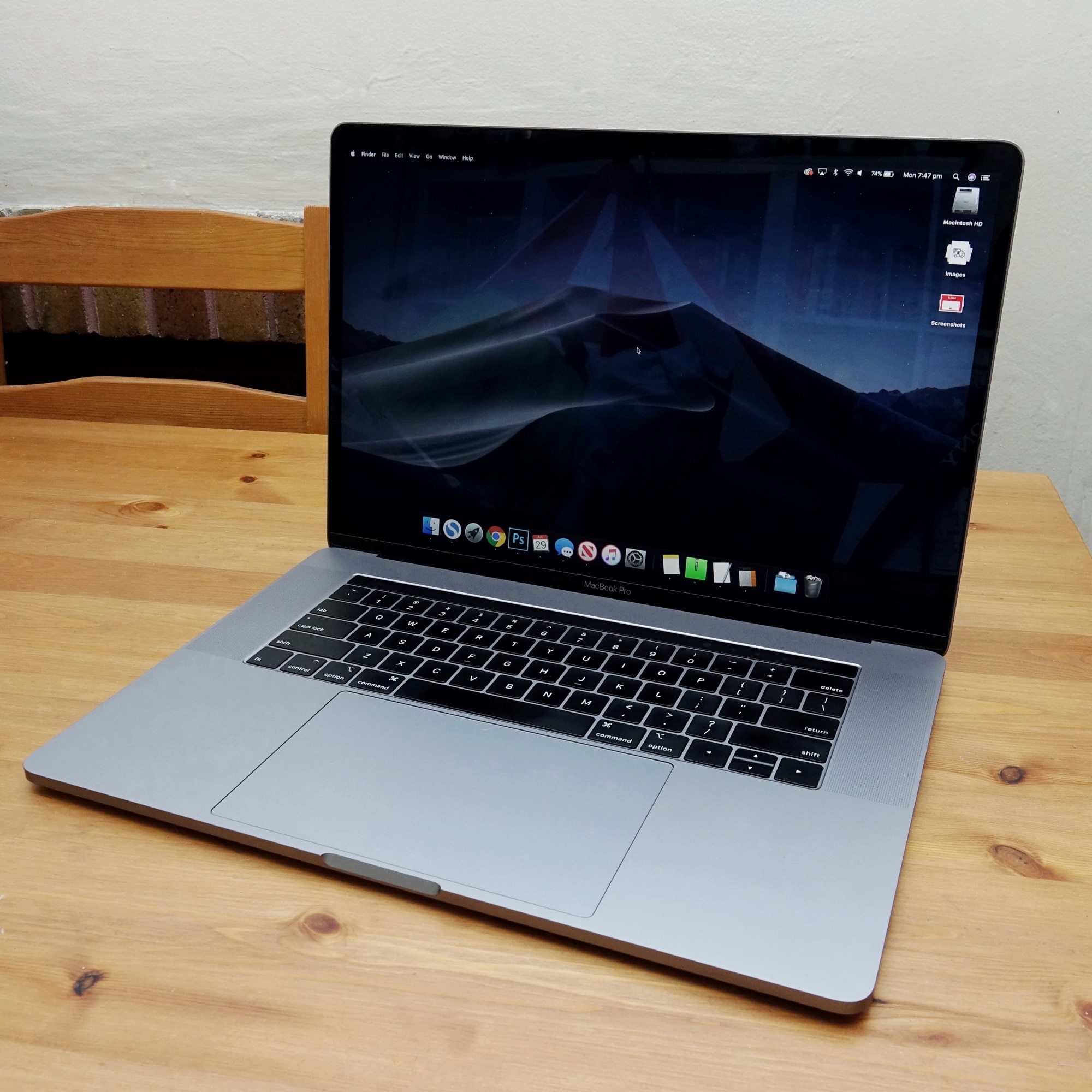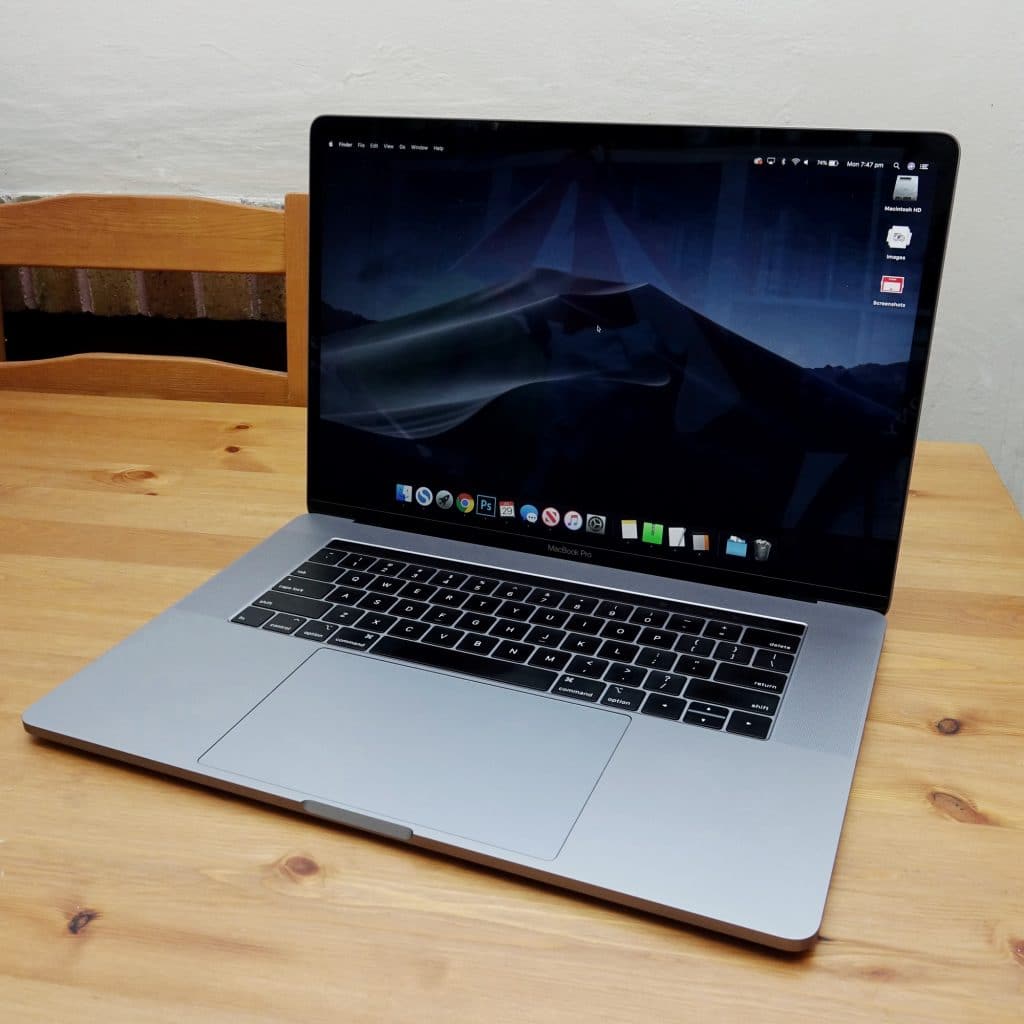 At 1.83 kilograms, it's not the heaviest computer we've carried, not by a long shot, but it's almost a good half kilo heavier than is 13 inch sibling, and bezels on that screen could be a little thinner, too. They're not bad or remarkably thick, but there are machines with screens getting closer to the edges than what Apple provides here.
We're still not major fans of the OLED Touch Bar, the replacement for the function keys that sit at the top of the keyboard, but the lack of use seems to come from a lack of app support. Specifically that of creative apps, and the reluctance to program extra functionality. It's just not there, and so outside of controlling volume and screen brightness, we're not using it as often.
That seems to be a problem less on Apple's part and more with software developers, though it could change with time.
Is it worth your money?
The price tag is one of the other major factors worth talking about, because it is really high. Starting at $3499, the MacBook Pro 15 is not a cheap laptop. Not at all.
The model we reviewed was the $3499 model, and it's the starting price for an Apple laptop with a dedicated graphics chip, meaning you need to spend at least $3K to get graphics in an Apple laptop not handled entirely by Intel.
If you're a gamer, a computer animator, or someone who likes to fiddle with 3D development in applications like Unity or Unreal Developer, this is the starting price for a portable Mac that will do that.
For that price, you do get one powerful machine that arrives with 4GB graphics RAM, 16GB system RAM, and 256GB solid-state storage, but the problem is one of comparison.
As we've already noted, there are similar computers on the Windows side that deliver these sorts of specs in a smaller package. Granted, very few offer the ninth-generation Intel chips at this time, so that gives Apple a bit of an edge right now.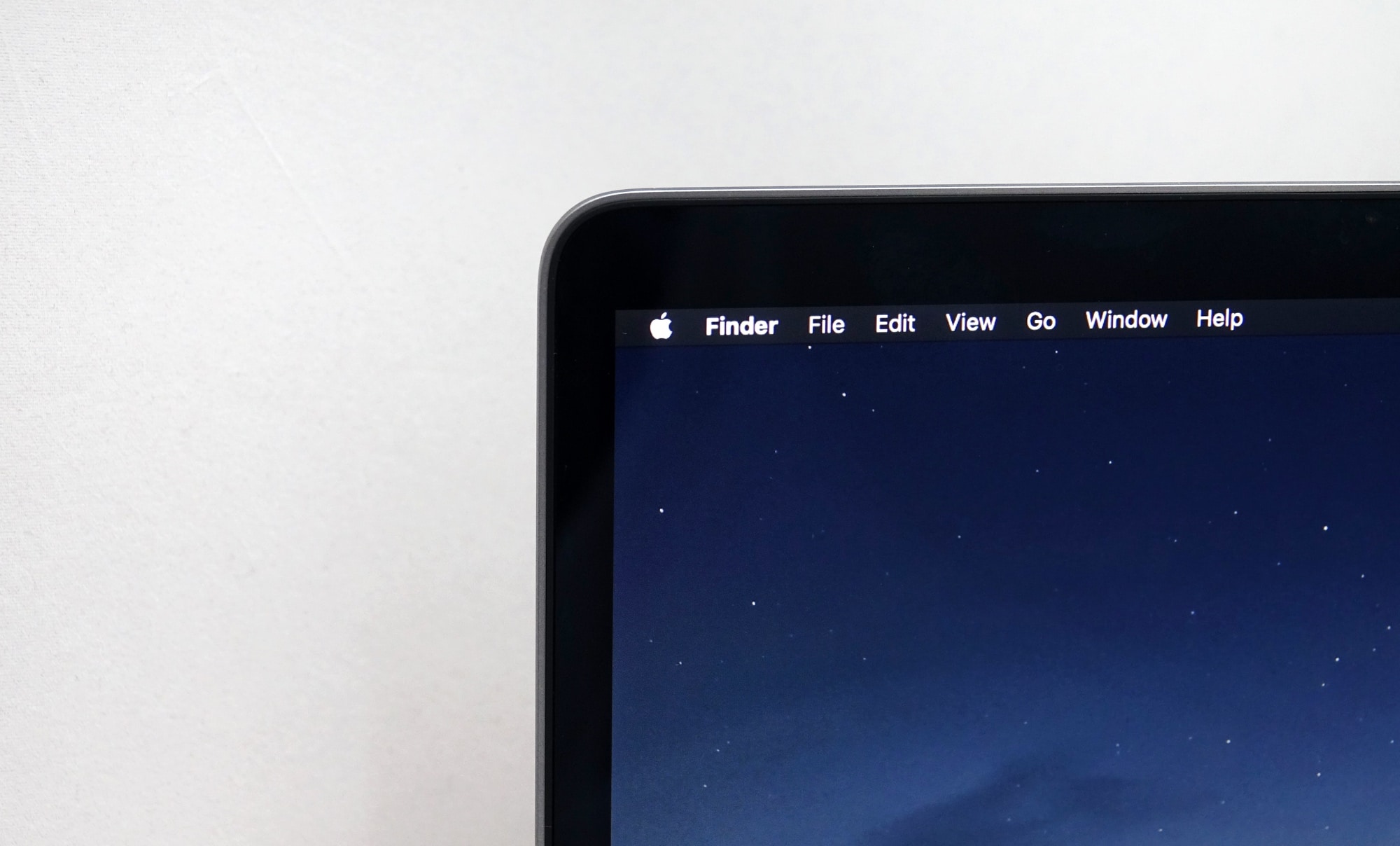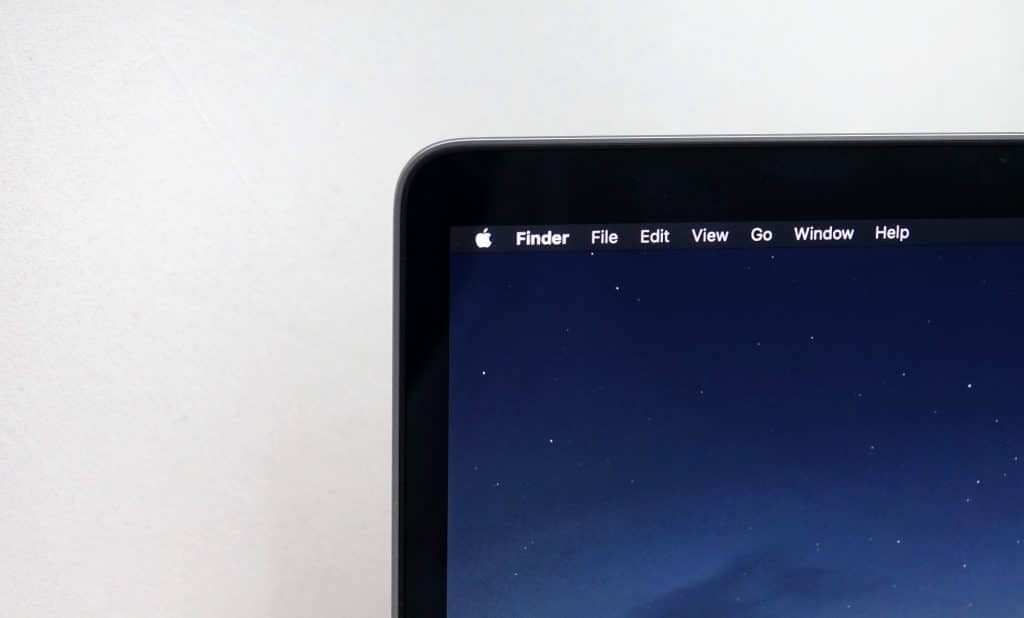 Yay or nay?
Ultimately, if you're after a machine that delivers performance in spades and you're not afraid to thrown down the cash, the 2019 MacBook Pro 15 is definitely it.
There's no doubting the cost is definitely up there, but you're definitely getting what you pay for, with the latest chip, high-speed parts, and a battery life that is fairly solid for the size.
While the omission of an SD card slot is a little annoying especially on a 15 inch laptop, it's par for the course for Apple's computers. In line with how Apple does things now, outside of the 3.5mm headset jack which has been kept in, you're only getting USB Type C and Thunderbolt 3.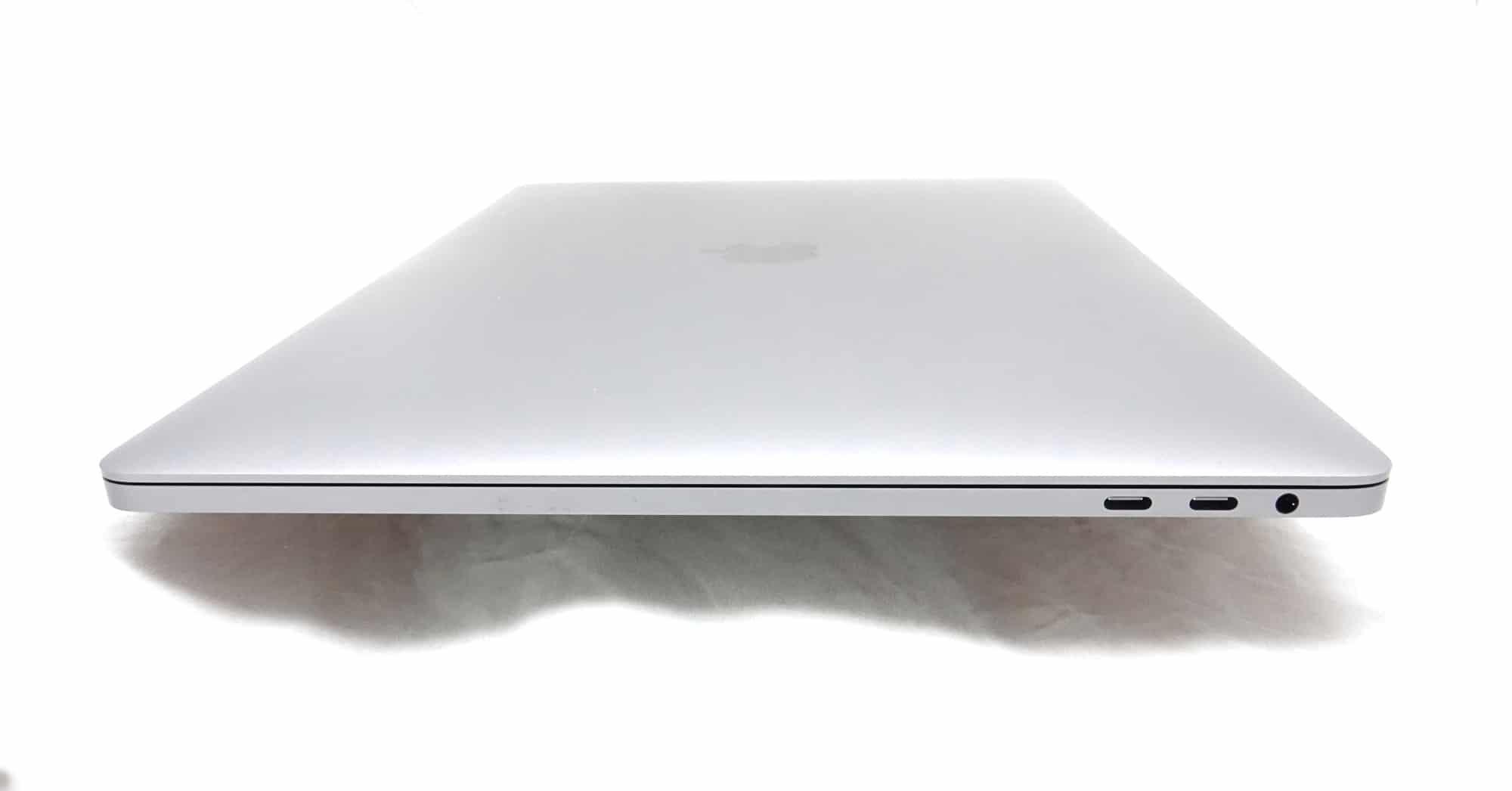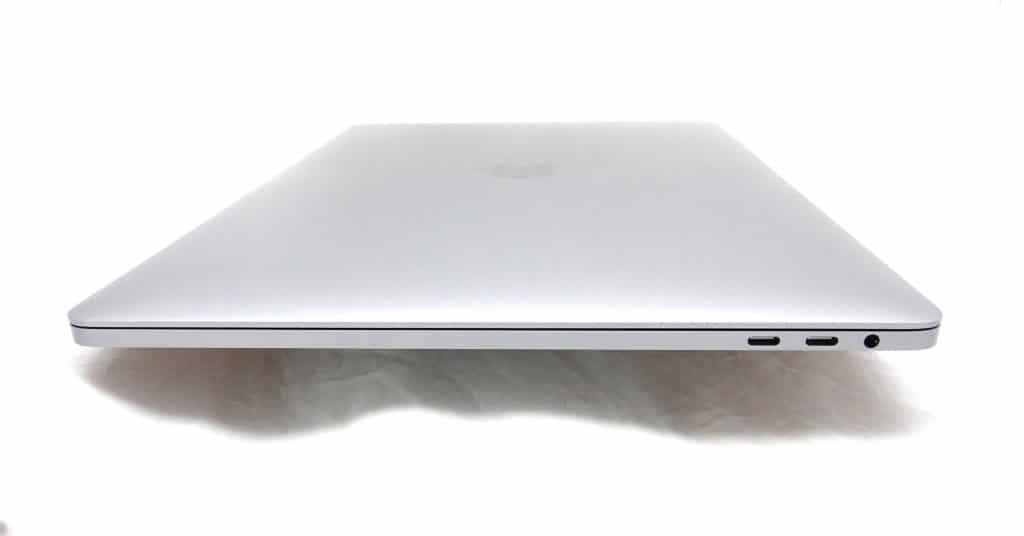 However you get four, which means three if you plan to keep the MacBook Pro 15 plugged in and charging from any one of those ports.
We can deal with the lack of an SD card slot thanks to those three, and Type C is at the point where it's now commonplace enough for it to be less of a problem than it once was.
With that in mind, the 2019 MacBook Pro 15 is one hell of a machine worth considering if you need power in a gorgeously slim design. Recommended.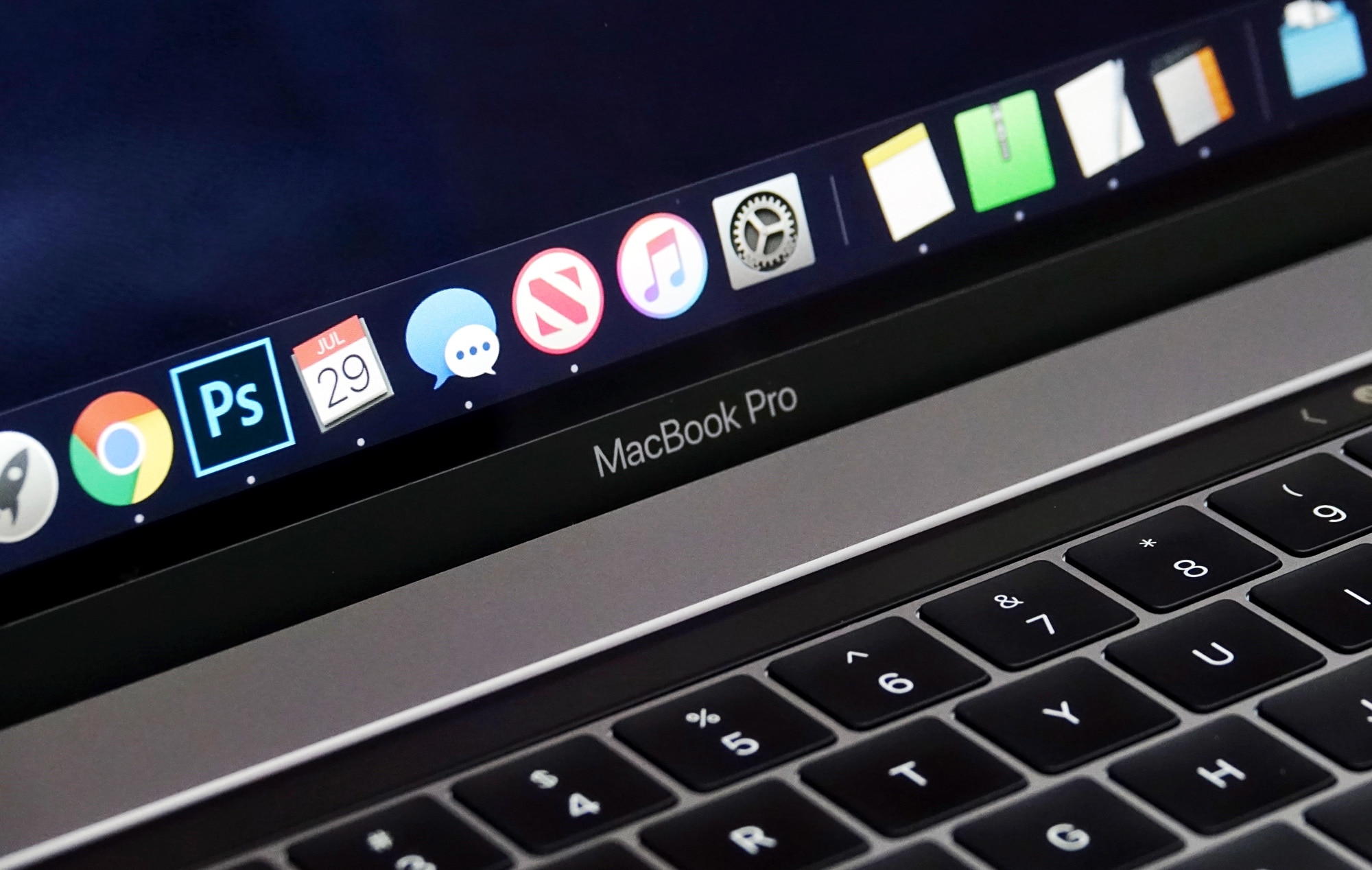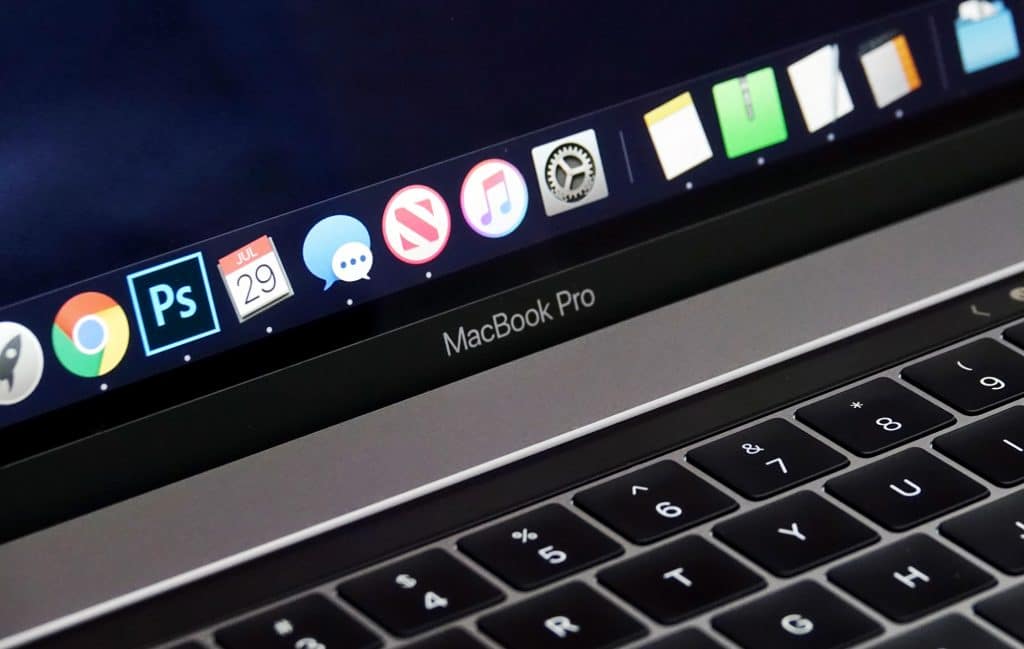 Apple MacBook Pro 15 (2019)
The good
Great specs
Performance is up there among the best
Lovely big screen
Keyboard feels like it has improved (though we'll need to use it for a while to tell you)
The not-so-good
Expensive
No SD card slot
Screen bezels could be smaller