Quick review
Alcatel 1S (2019)
The good
Decent battery life
Great price
Android is semi-stock, and handles Bluetooth audio better than some flagships
The not-so-good
Performance is very hit and miss
Low res screen washes out at angles
Very slow camera
Poor camera quality
No NFC
You don't have to spend big bucks in order to get a phone with a big screen and fingerprint security, and the Alcatel 1S proves it. What does $199 get you in a phone?
Smartphones come with all sorts of price tags. There are prices that fetch past a thousand into two thousand dollars, and there are smartphone prices that go far below that.
Alcatel generally sits its phones near that last category, and the Alcatel 1S is an example of one that goes well and truly below the thousand dollar mark.
Design
Not every phone we review is high end or even mid range. Some sit far closer to a wallet friendly $199, which is what the Alcatel 1S is.
Squarely in the category of "budget phone", $199 will get you a surprising amount these days, but it won't deliver premium materials.
As such, the Alcatel 1S is a plastic phone sporting a 5.5 inch screen that is relatively large and tall, but lacks the resolution and viewing angles.
There's not a lot of glitz or glamour in the design of the Alcatel 1S, but thanks to the slightly textured plastic, it's easy enough to hold.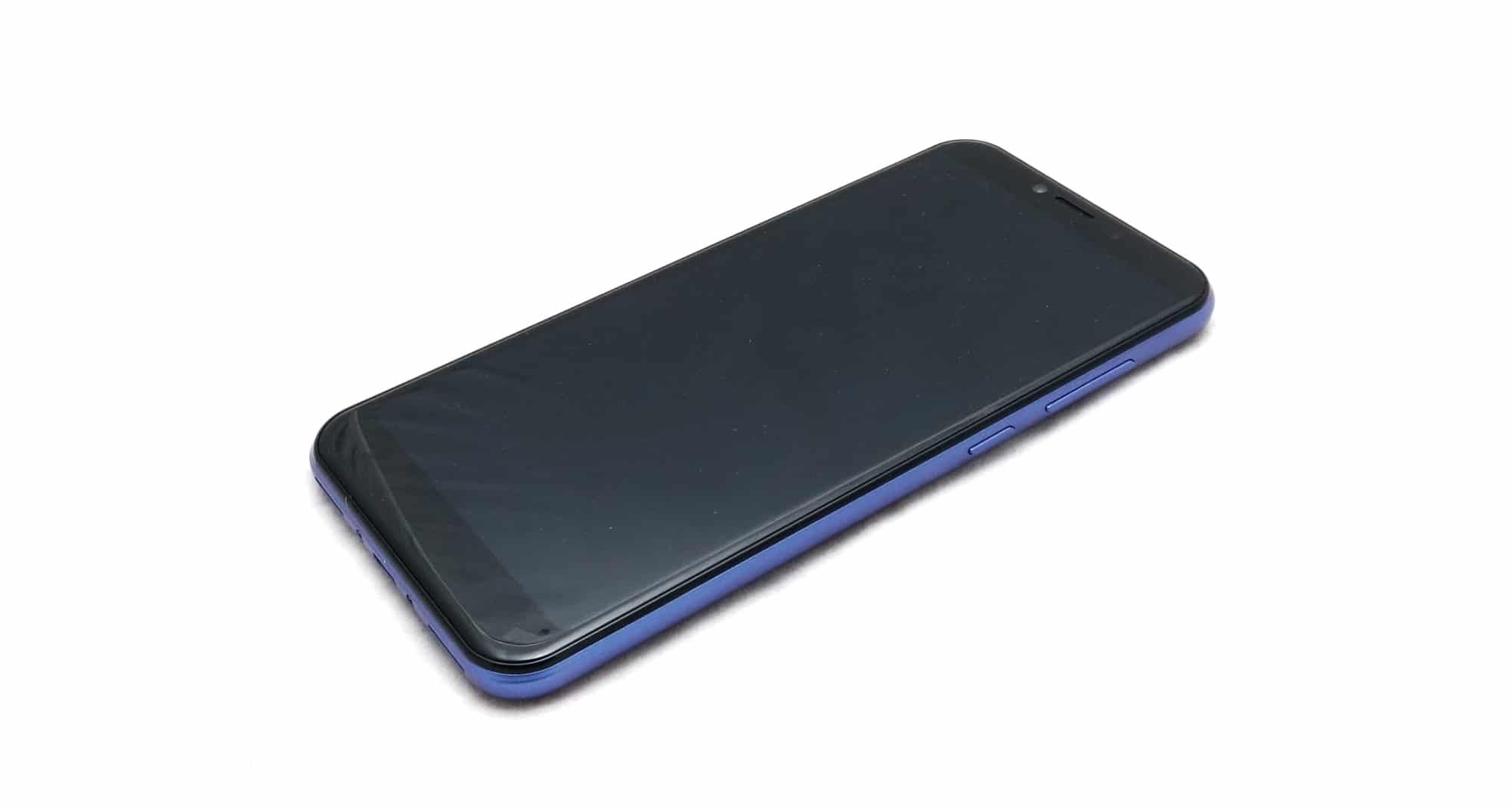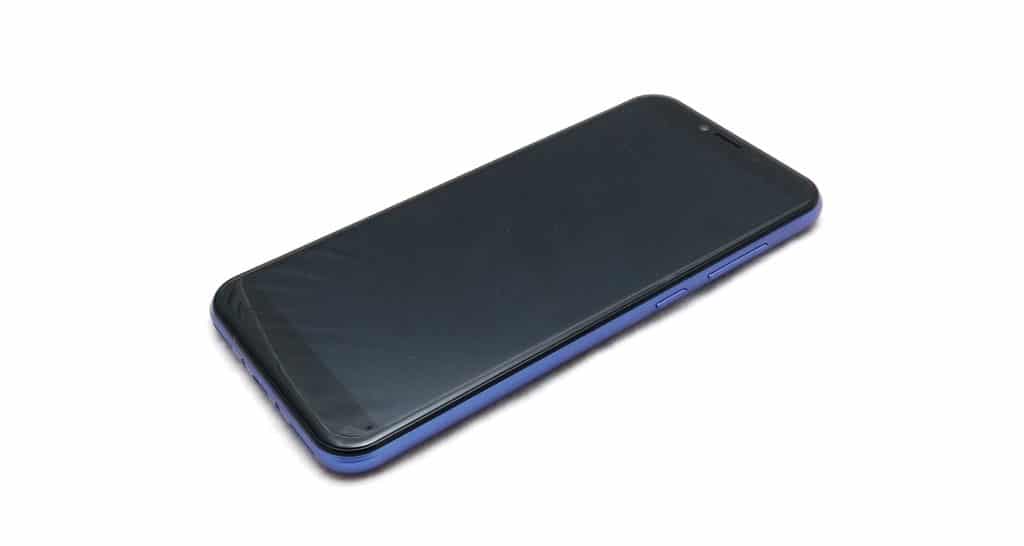 Features
Under that textured plastic rear, the Alcatel 1S focuses on the specs needed to make a decent phone, even if they're not perfect.
There's an eight-core chip from a company we've never seen before named Spreadtrum, running the SC9836A chip alongside 3GB RAM and 32GB storage.
Android 9.0 "Pie" sits on the phone, and there are two nanoSIM slots here, with connection options catered for with Bluetooth 4, 802.11b/g/n WiFi, GPS, and 4G LTE. There are two physical connections here, with microUSB for power and data, and a 3.5mm headset jack, as well.
Cameras are also provided, with two on the back, arriving as a 13 megapixel and 2 megapixel combination, plus a 5 megapixel camera up front.
The phone itself also features a fingerprint sensor on the back, and a 3060mAh battery.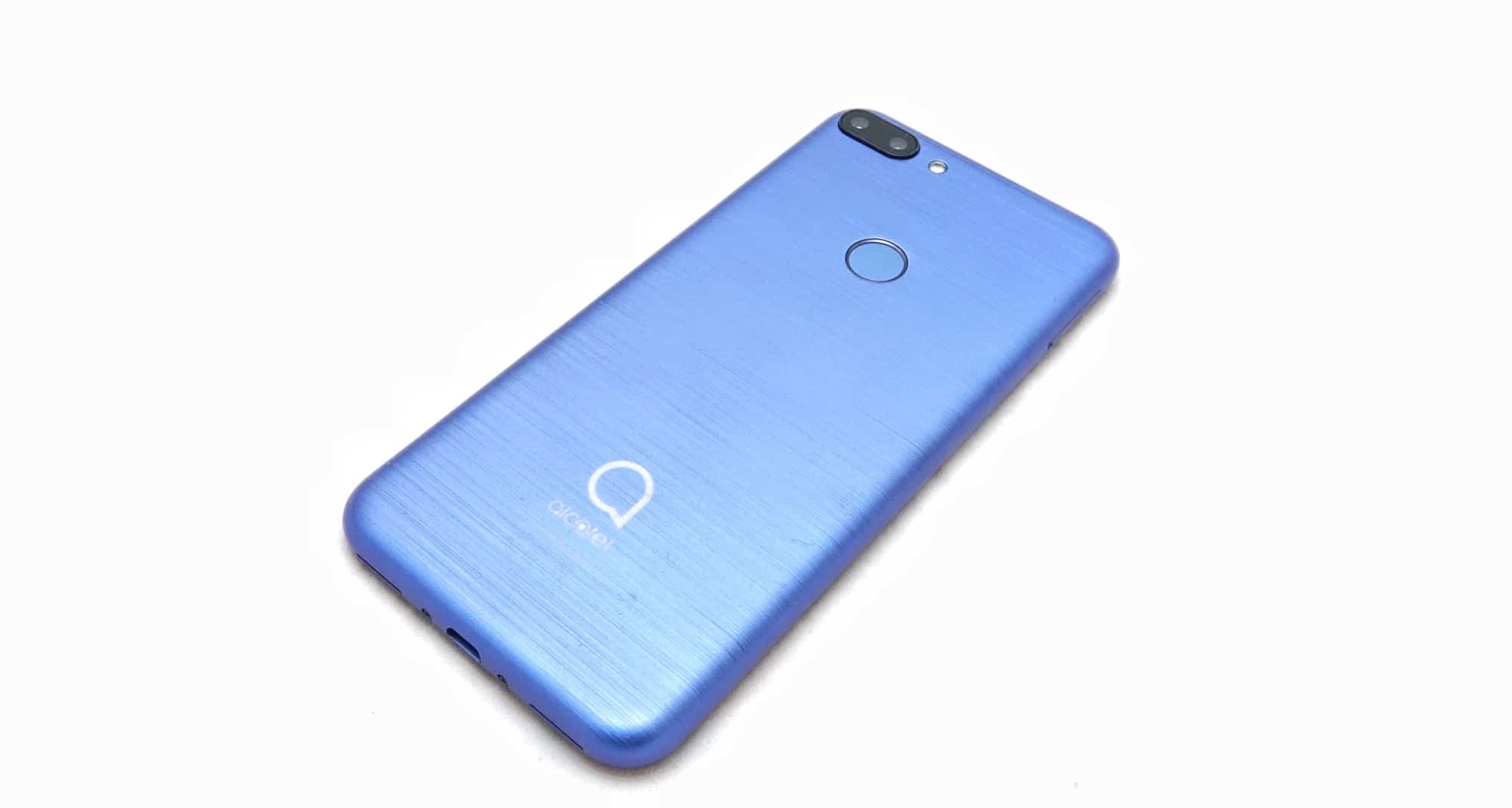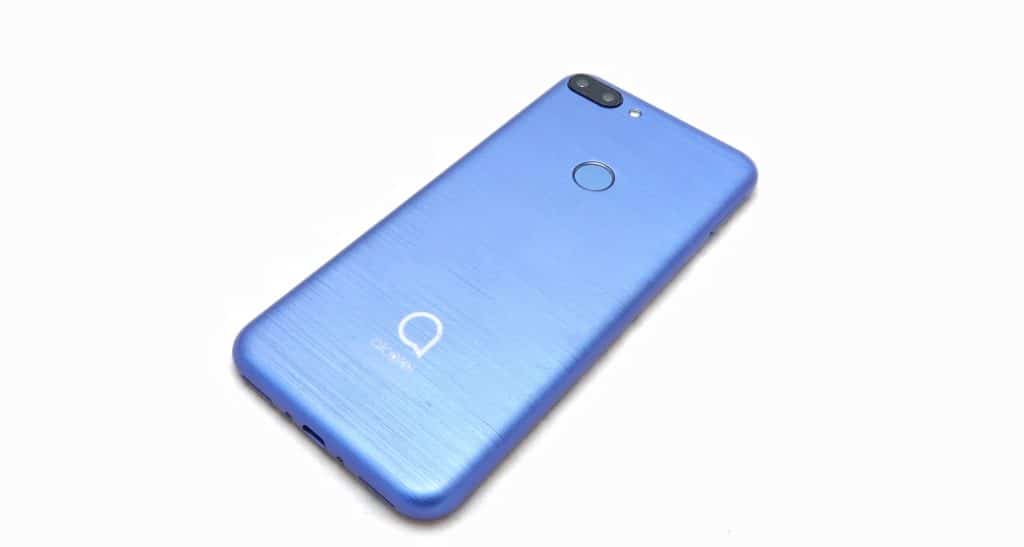 In-use
With the specs out of the way, it's time to take a look at yet another Android phone. Yes, that's what the Alcatel 1S is, though it's not one that gets an iOS-like take like the Oppo phones, nor is it one that runs a Android Go like what we're seeing in budget phones from Nokia.
Rather, the Alcatel 1S adopts Android 9 with a light skin over the top, so much that you might think of this operating system as basically Android the way it is on other devices, though with a few tweaks.
It means you get several widgetised homescreens like Android typically provides, and you get a Google Discovery feed on the left most screen. In fact, it's so much like Android One without actually being it that we suspect it's more or less vanilla Android.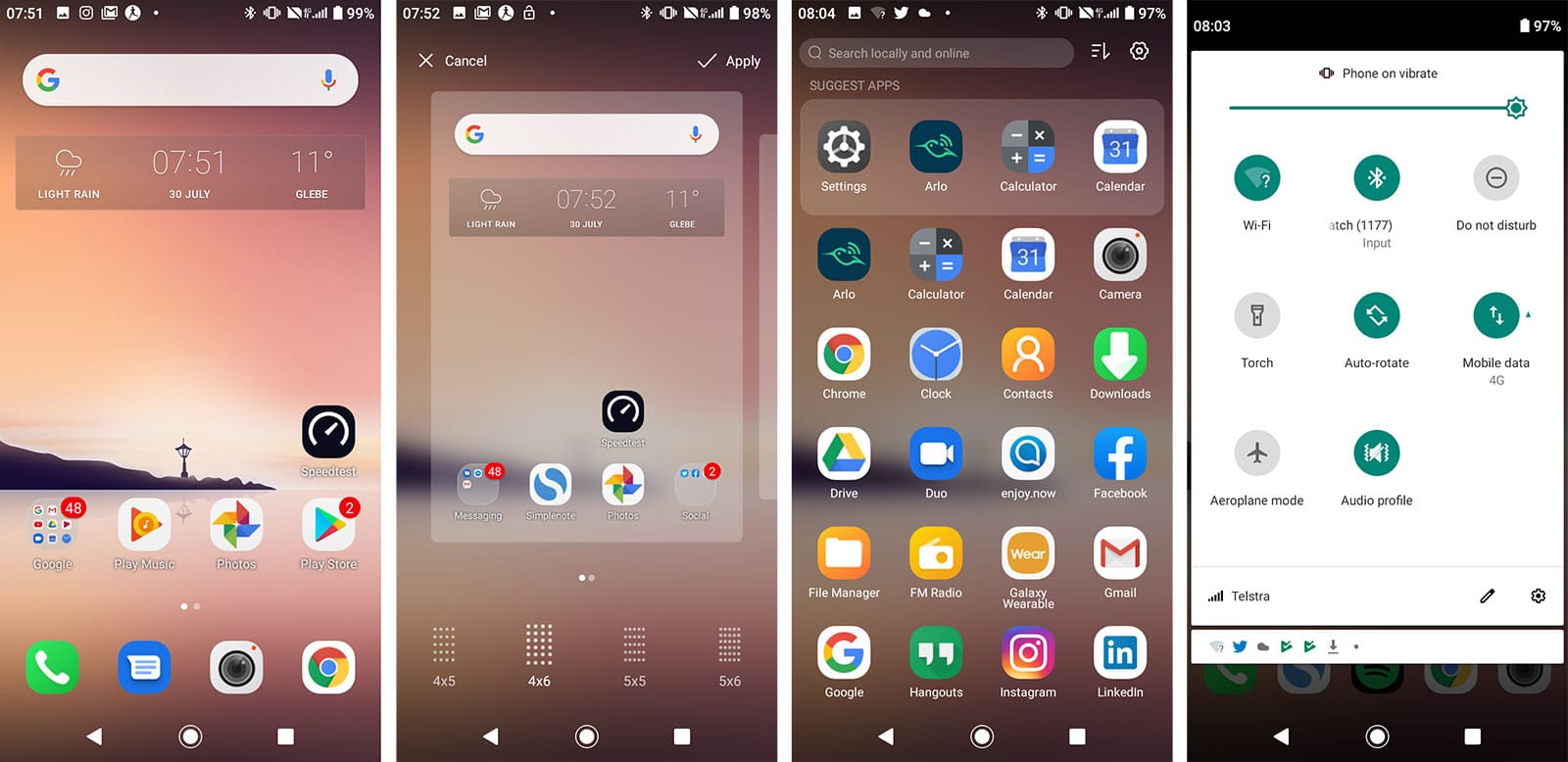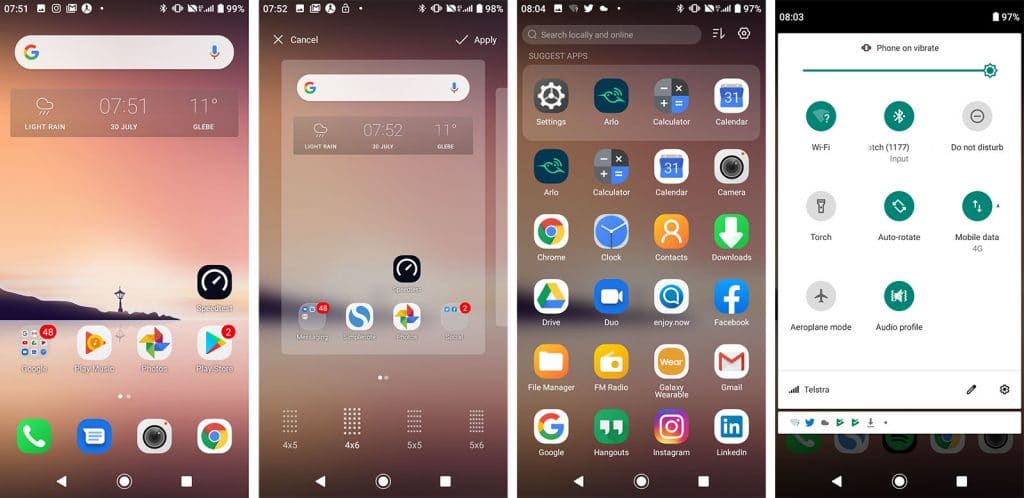 That means it's easy to get used to if you've used Android before, and even if you're not. Swipe up to get your apps in the app menu, or swipe down to get a notification screen.
Surprisingly, even Bluetooth inherits the semi-stock nature of this version of Android, which means if you do use wireless earphones, volume control works as it should, instead of with two independent controllers from the headphones and the phone, like it can on some flagships. That's definitely a surprising feature, and gives the Alcatel 1S a surprising edge to make it more compatible than you might expect with other devices.
Performance
It's worth remembering, though, that the 2019 Alcatel 1S is a budget phone, and so it won't perform like a high-end or mid-range phone. Armed with a relative unknown chip, the Spreadtrum SC9836A, we wouldn't expect that high- or mid-level performance.
And given what we found, that was a wise assumption to make, with what can be described as a hit and miss experience. For the most part, the Alcatel 1S is responsive, but those response times may be a second or two out from where you want them.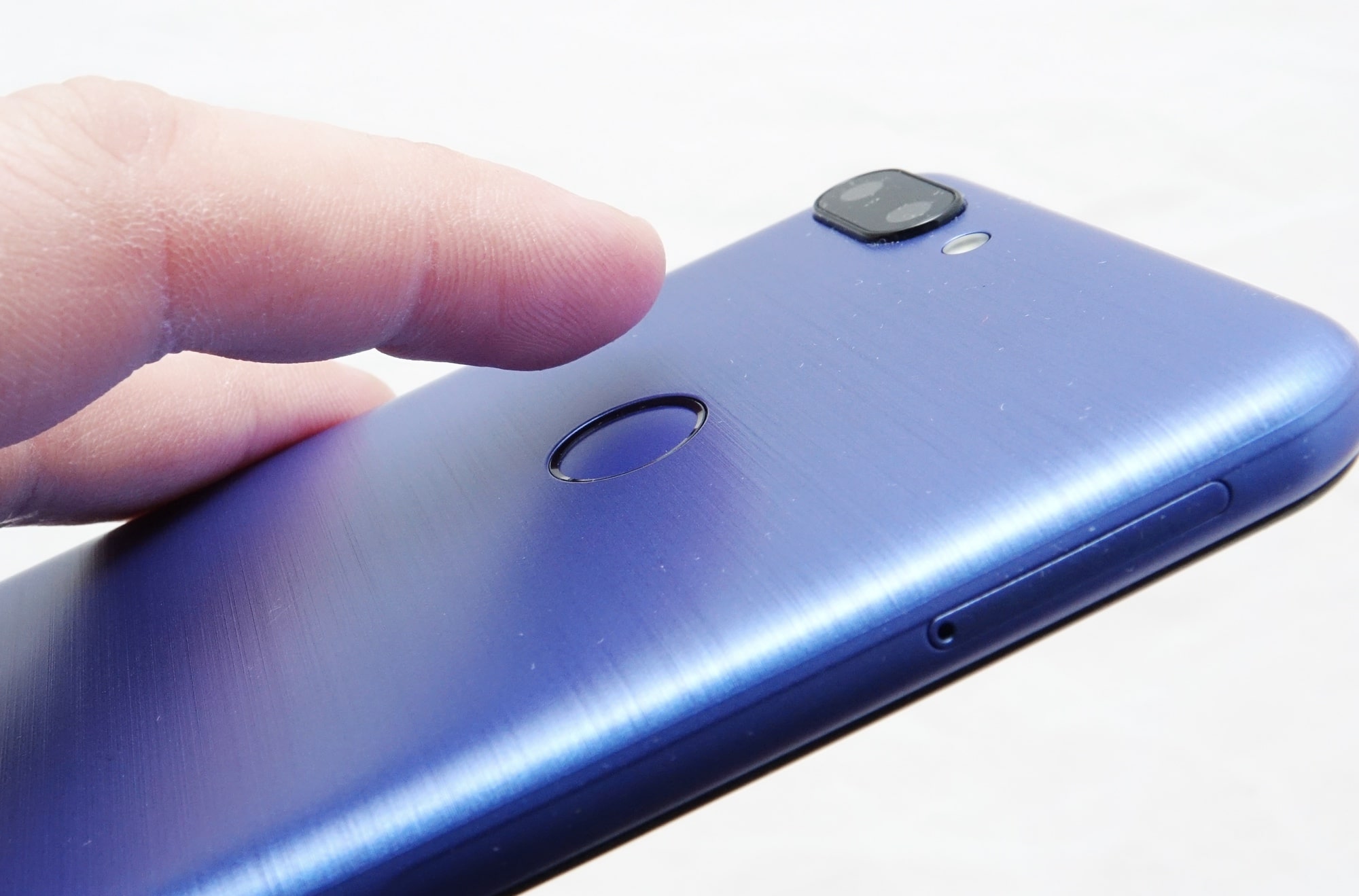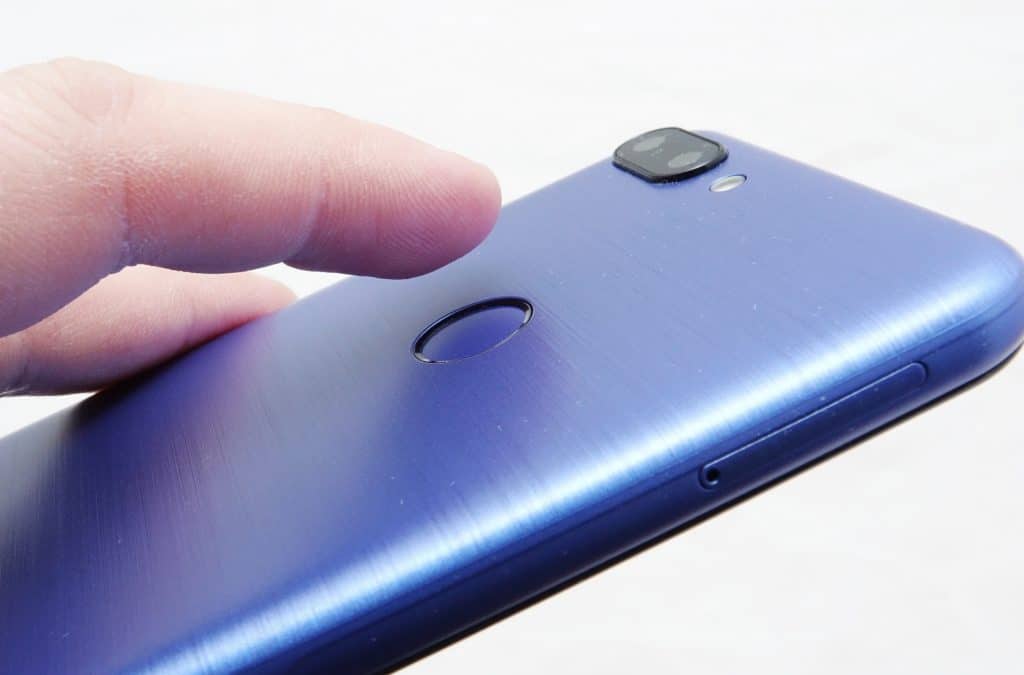 Sometimes the phone is even slower, with typing or loading up the camera exhibiting noticeable lag. The fingerprint sensor is an example worth highlighting, because it often struggles to read your print and will take an extra second or two in making the call on whether you're really you or just some strange Scooby Doo imposter.
We're also throwing the screen into that performance, because it's just not a great looking thing. It's definitely bigger than you might expect, and The 5.5 inch display takes up much of the front, more than a $199 phone typically offers. But armed with an HD+ 1440×720 display that is fairly low-end, and the ability to wash out when viewed at angles, it's definitely not the best phone screen around.
On the plus side, the Alcatel 1S screen won't wash out on typical viewing, only really if you hold it high or low, like if you're trying to capture images from other angles. That's positive, though the very fact that we noticed it washing out was more of a push back to that hit and miss performance we started to see before.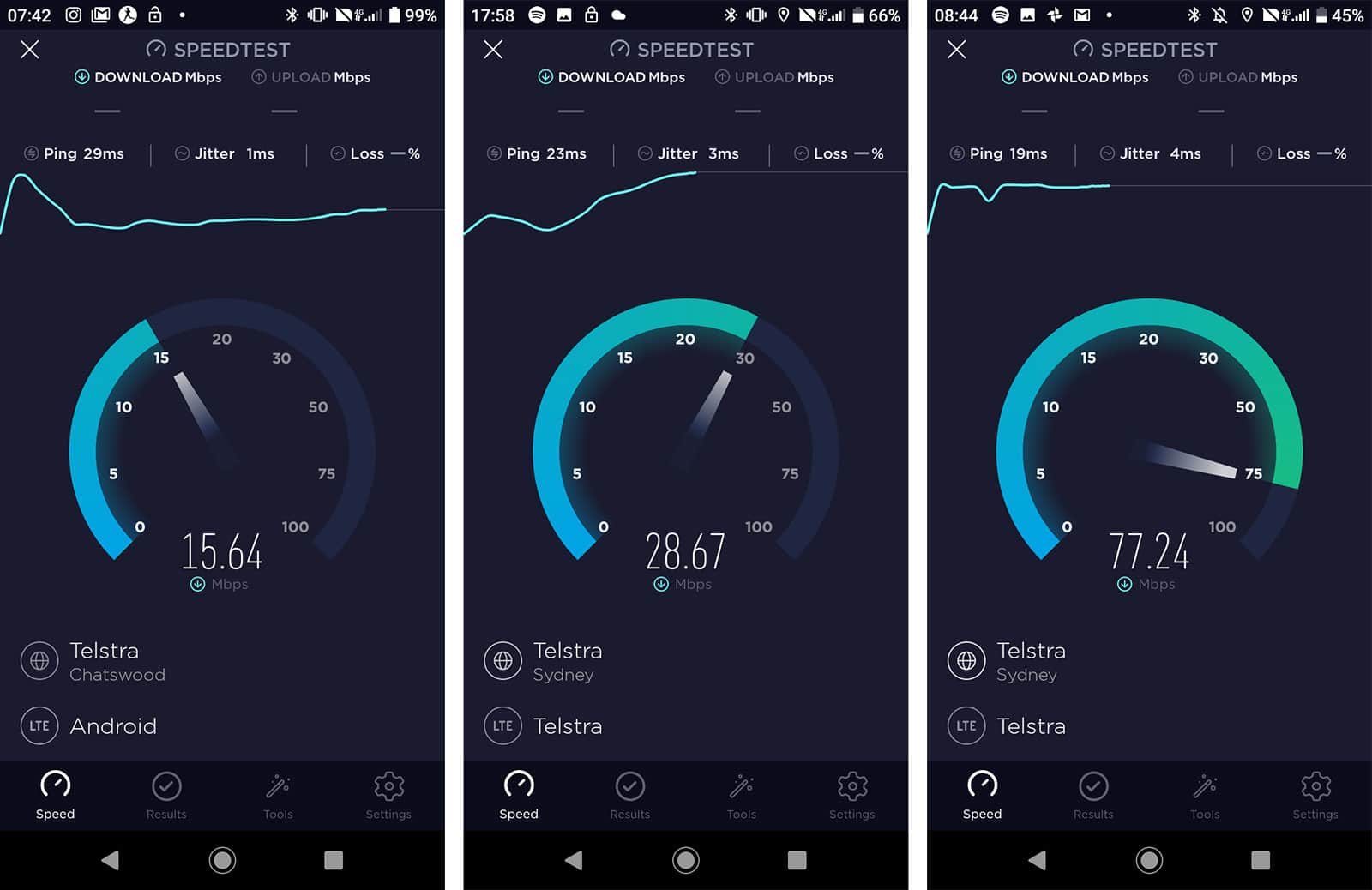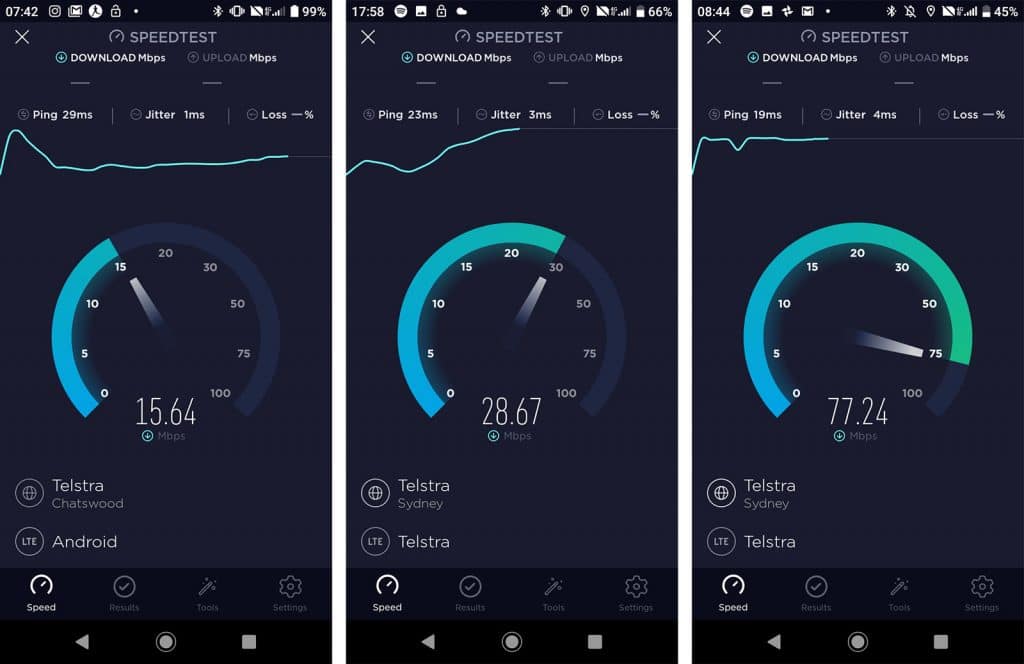 Mobile performance can be fluctuate in much the same way. While you might see speeds as high as 75Mbps on the Alcatel 1S, we invariably saw 4G speeds closer to 20Mbps in our tests on Telstra's 4G network in Sydney.
That's acceptable for most, for sure, but it is by no means an amazing 4G performance all things considered.
Camera
Alongside somewhat ho-hum hit and miss performance is a similarly ho-hum hit and miss camera, capable of some decent shots in daylight, some rather irrelevant shots at night, and a portrait capability that is best left not talked about at all.
Unsurprisingly, smartphone cameras have nailed daylight, and the Alcatel 1S handles lit scenes well enough, though the images can be a little soft. It's when you don't use the flash at night that the images get noticeably bad, with the Alcatel 1S camera revealing not so fantastic quality.
Look a little deeper and you see just how low quality the camera can be, with the settings revealing an interpolation mode. For the uninitiated, that essentially means Alcatel will upscale an image even if the quality isn't there.
It's a dead giveaway that the camera isn't going to be amazing in this phone, as interpolation is typically included on low end cameras.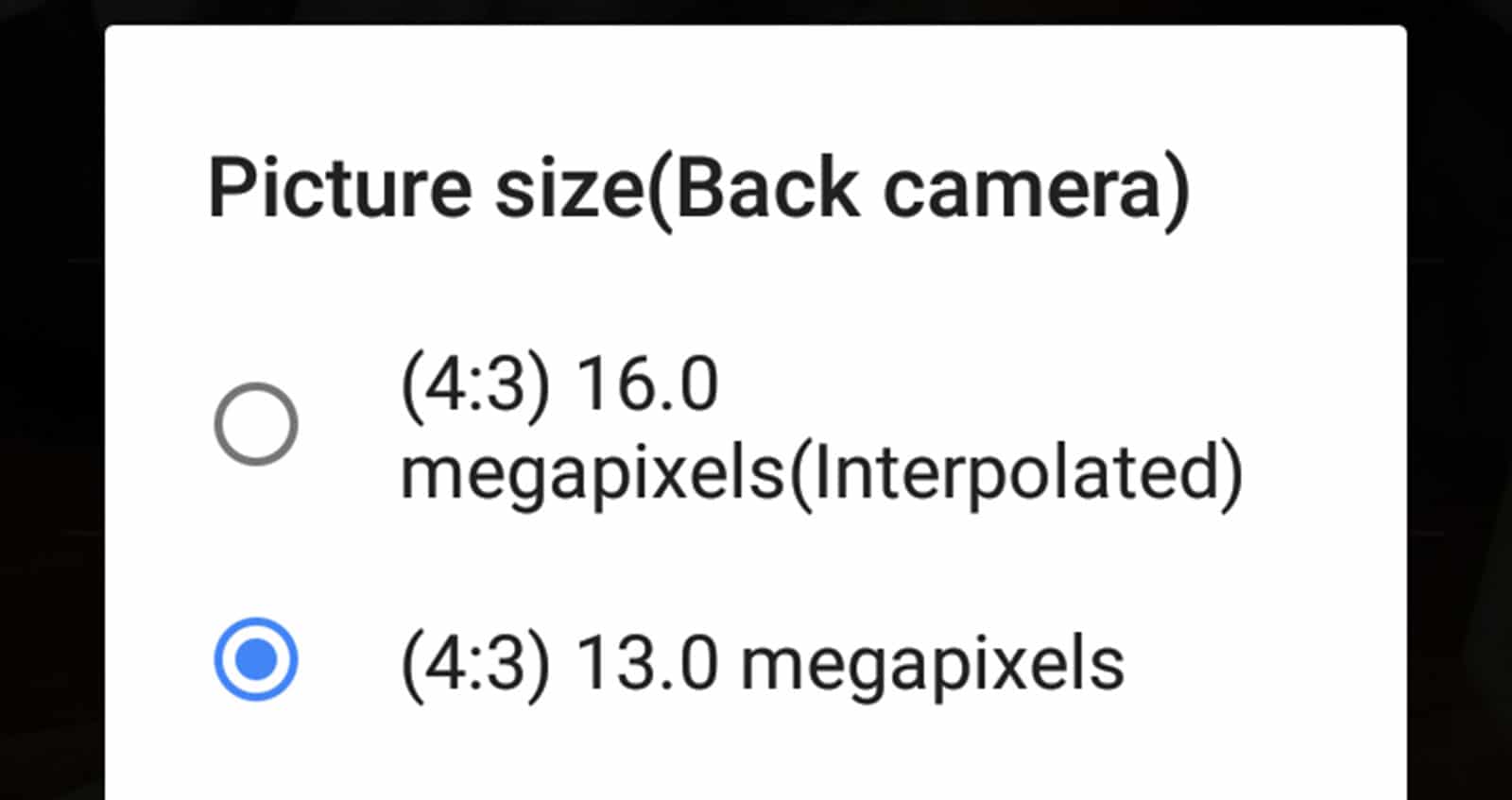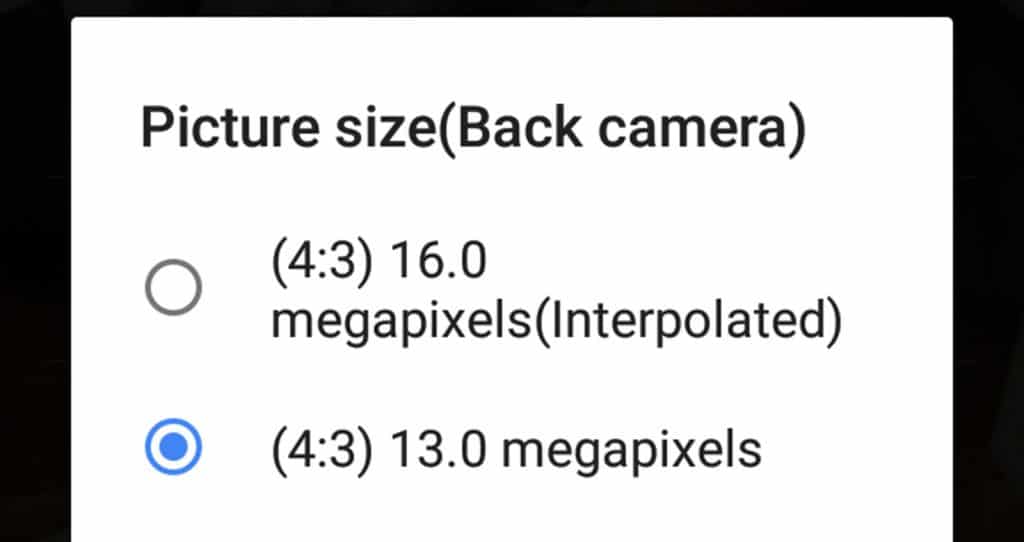 Battery
However it's not all bad.
One of the areas that scores particularly well is battery life, with the 2019 Alcatel 1S able to hit a fairly solid two days of battery life.
That's two days, meaning you'll want to charge it the night of the second, and it's two days of life after enduring slightly more than you might push the phone to do.
Pickr's phone testing methodology keeps a wearable connected over Bluetooth and uses a wireless pair of headphones alongside at points throughout the day. That testing method is used on the expensive phones, and it's also used on the cheap ones, too.
As such we tested the 2019 Alcatel 1S connected to Bluetooth gadgets while surfing the web, reading email, doing the social network thing, and even making and taking the odd phone call, and it survived two days of life.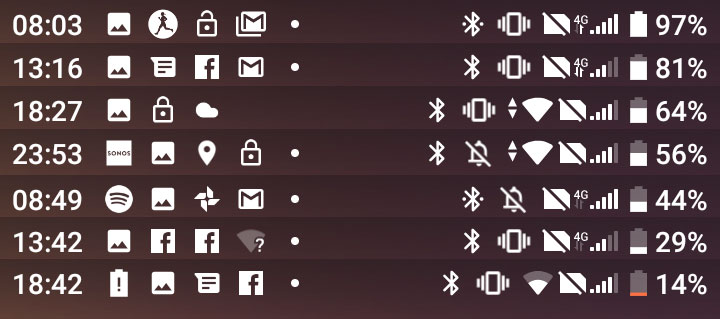 Value
That's a two day battery life for a $199 phone, something higher priced mobiles don't always achieve.
Granted, our test includes using the Alcatel 1S with a wireless wearable and Bluetooth headphones, something not everyone is going to use, so it's possible you could see even more like out of the handset.
However two days is pretty good value at that price, and is hard to argue with if you just need a phone to last.
What needs work?
One thing the 2019 Alcatel 1S sees hits and misses in is with responsiveness. As in sometimes it will work swimmingly, and other times it will just come crashing down to the ground, battered and bruised and really needing desperate medical attention.
When the phone is fine, the Alcatel 1S is a shining example of how an inexpensive phone should handle. The 3GB RAM and relatively stock version of Android play nicely, and you get what you'd want from a phone for not much cash. Great.
And then there's those other times.
In those other times, the phone stalls, struggles, doesn't take every action you tell it, and lags behind.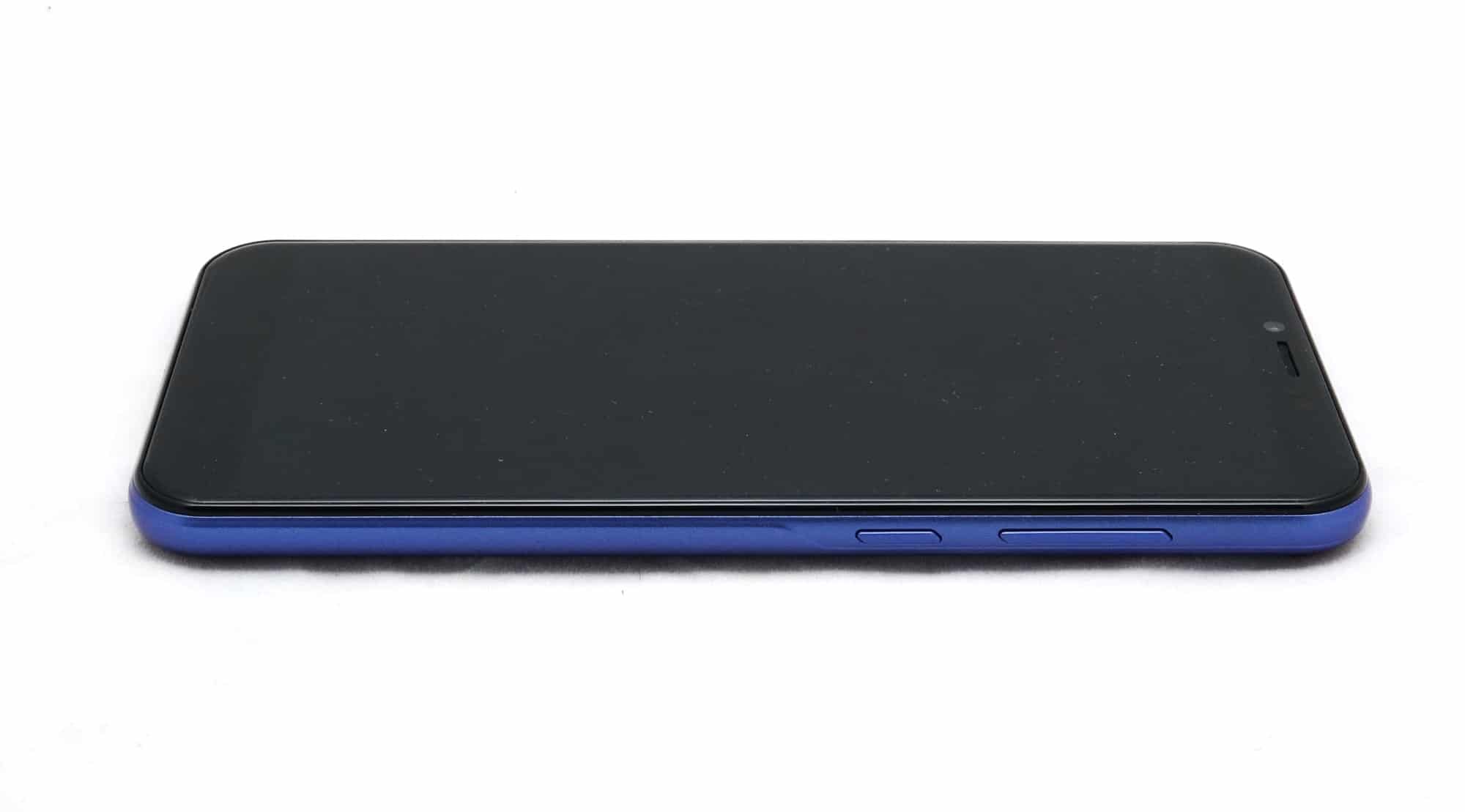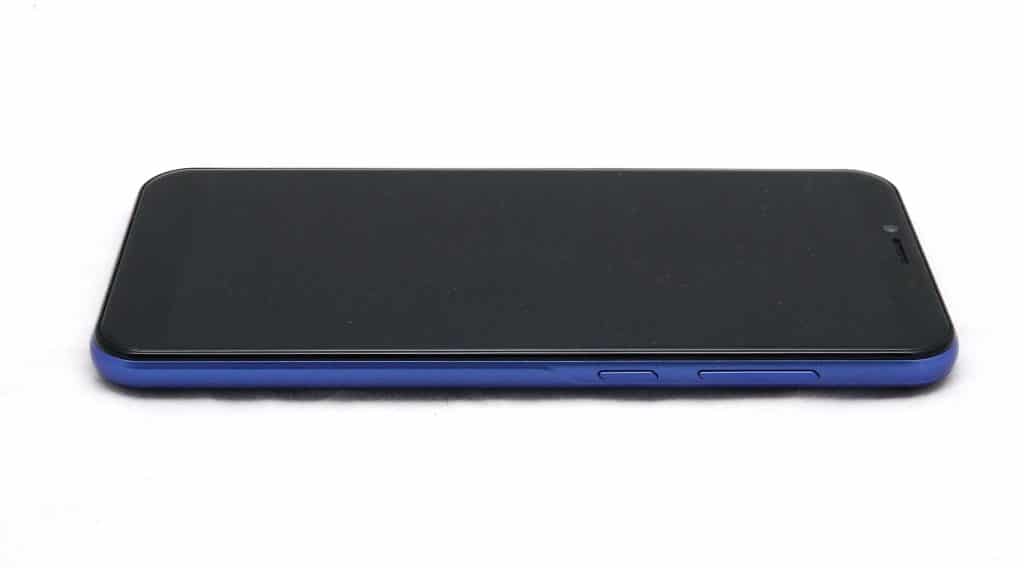 Even typing this part of the review saw the app struggle to render the screen as we typed, crashing the app only after we had tried leaving it twice. App slowdowns and failures aren't necessarily consistent, but they definitely rear their head often enough to be concerned that the moment you want to use the phone, there's a strong chance you'll run into resilience.
Features like the 5.5 inch touchscreen actually lend themselves to this, because as we used the Alcatel 1S, we became acutely aware that the sides of the screen needed a bit of extra love and patience. There were moments when our press of the number 1 just wouldn't trigger, a frustrating fact when you're typing notes and reviewing a phone named the Alcatel 1s.
You'll quickly learn the phone's limits as you use it. For instance, gesture typing is fairly responsive though it feels a little lagged, but individual key presses can be missed. Apps won't always load the moment you hit them, and audio over Bluetooth would occasionally stutter and lose sync.
Even the mobile performance is underwhelming, with the 4G modem feeling like it has little juice to give.
Granted, the Alcatel 1S is a $199 phone, so we're not terribly shocked, but the phone can feel like it's stuck in first gear.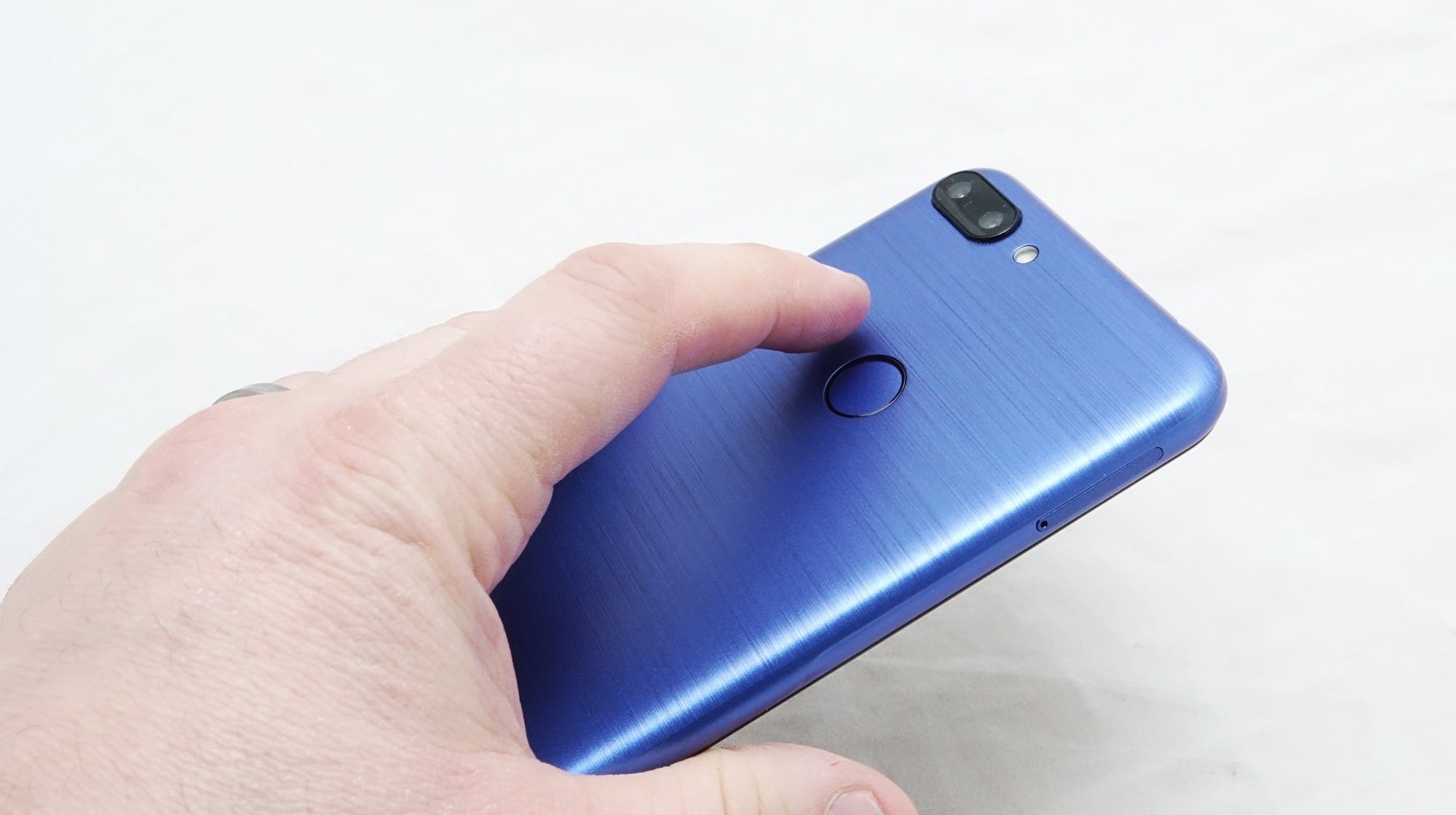 Final thoughts (TLDR)
Delivering value is an area Alcatel has practically committed itself in, and the Alcatel 1S delivers value, even if there's a caveat or two. Those caveats are love catches, with little things you should be aware of if you want to get the best experience on a sub-$200 phone.
At that price, you'll see a surprisingly usable Android experience capable of almost two days of battery life, and yet lacking in performance and camera prowess.
And that may not matter. If you don't need a phone that is lightning fast or able to see in the dark, and you're only going for value and a great battery life, the 2019 Alcatel 1S will make sense for you.
It won't be for everyone, but if you're looking for battery on a budget, the 2019 Alcatel 1S delivers just that, and for under $200.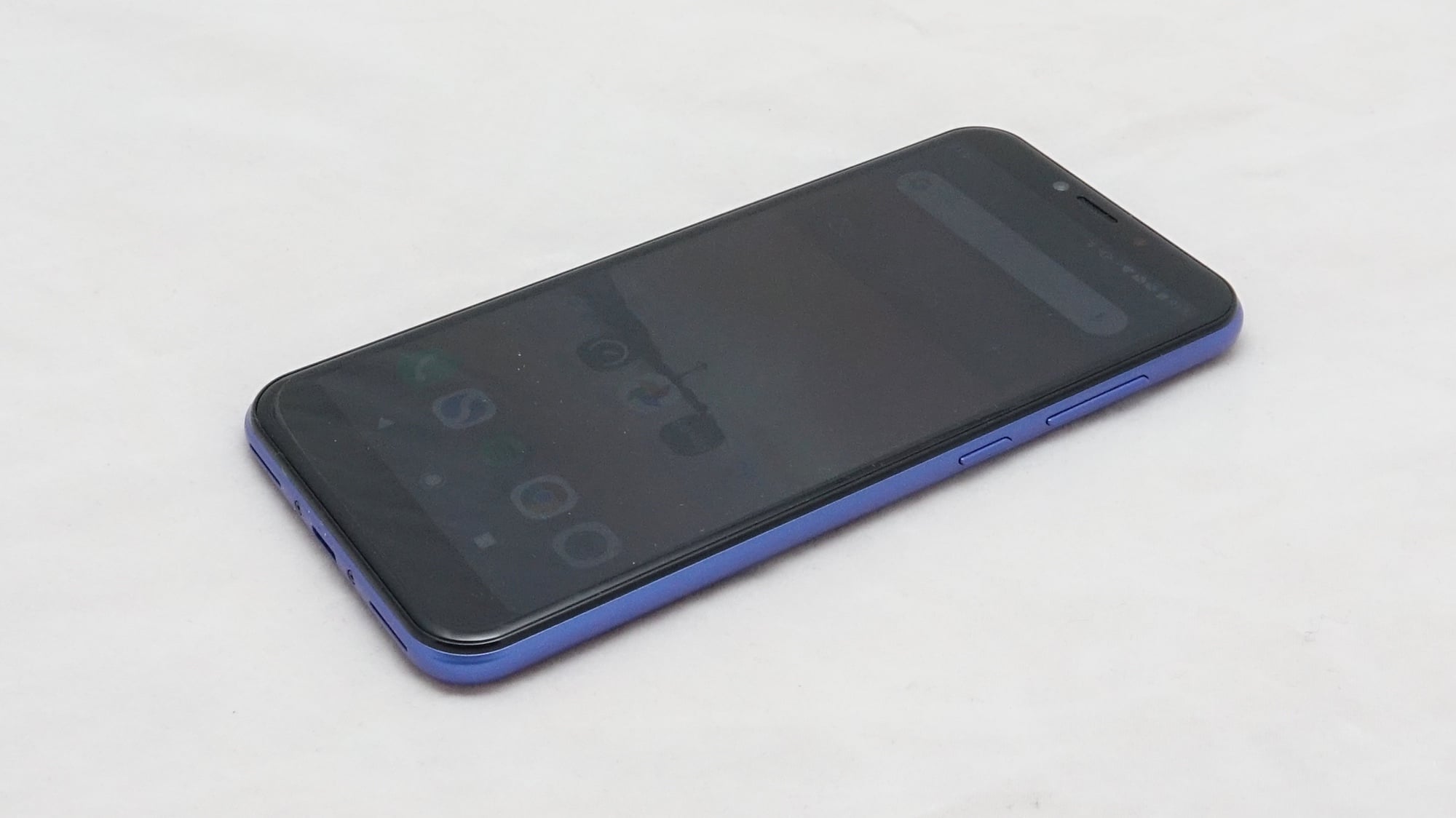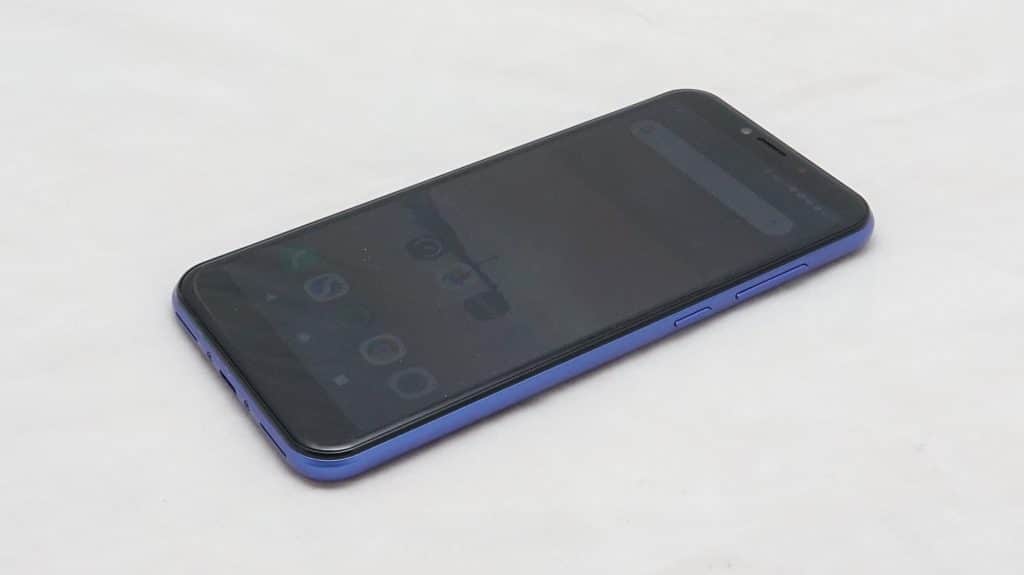 The good
Decent battery life
Great price
Android is semi-stock, and handles Bluetooth audio better than some flagships
The not-so-good
Performance is very hit and miss
Low res screen washes out at angles
Very slow camera
Poor camera quality
No NFC