Quick review
The good
Made from premium materials
Sony's improvements to the design are a nice step towards a softer future
Water resistant
Includes USB Type C instead of microUSB
Sony's Android has never been closer to Google's vision of the OS
Bluetooth mode can shift the quality to account for wireless reception issues (LDAC selection)
The not-so-good
Not much has changed between previous models
It's way too easy to hit the camera button
23 megapixel camera is set to 8 megapixels by default
Stamina mode lacks... well... stamina
It's time to square off with the original square phone, as Sony adds a curve or two to the monolithic minimalist design seen in the Xperia range of phones, adding a new camera and making the Xperia XZ a real Sony flagship.
Is this what other phones should live up to, or is this really truly more of the same?
Features
Competing in today's smartphone climate is difficult, and generally requires at least one update per year. Sony, however, is ready with a second, and following on from the X Performance released in the middle of the year, Sony has been improving things, ready with another follow-up, the XZ.
Inside the XZ, you'll find a quad-core Qualcomm Snapdragon 820 processor, paired alongside 3GB RAM and 32GB storage, the latter of which can be upgraded with microSD card if you need more room to move. Google's Android 6.0 "Marshmallow" can be found on the Xperia XZ out of the box.
Connections for this phone are fairly standard for 2016, offering 802.11a/b/g/n/ac WiFi, Bluetooth 4.x with A2DP and Low Energy (LE), as well as Category 9 LTE (4G), Near-Field Communication (NFC), and GPS. As something fairly new, microUSB has been replaced at the bottom of the phone for the newer USB Type C connection.
Cameras come with practically all phones these days, and the Sony Xperia XZ is no different, upgrading what was previously on its Xperia X Performance predecessor with a slightly different set of technologies but keeping the megapixel count the same, sitting at 23 megapixels with both an infrared sensor and laser autofocus, as well as a flash. The front-facing camera sits at 13 megapixels.
All of this sits under a 5.2 inch Full HD Triluminos display protected by a layer of Corning's 2.5D slightly curved Gorilla Glass, while a metal casing protects the rest of the phone as well as a water resistance rating of IP68, making it highly water resistant and very dust proof.


Buttons are still included in the Xperia XZ handset, with all of these sitting on the right edge, providing a volume rocker, a power button, and a dedicated camera button. In Australia, Sony has provided a fingerprint scanner under the power button, allowing you to unlock the smartphone using the hand you naturally hold the handset with.
Ports are also included, but like most phones these days, a little limited, offering one USB Type C at the bottom, one 3.5mm headset jack up the top, and a tray on the left edge hidden behind a door that will hold both a nanoSIM and microSD card.
The battery on the Sony Xperia XZ is rated at 2900mAh and is not removable.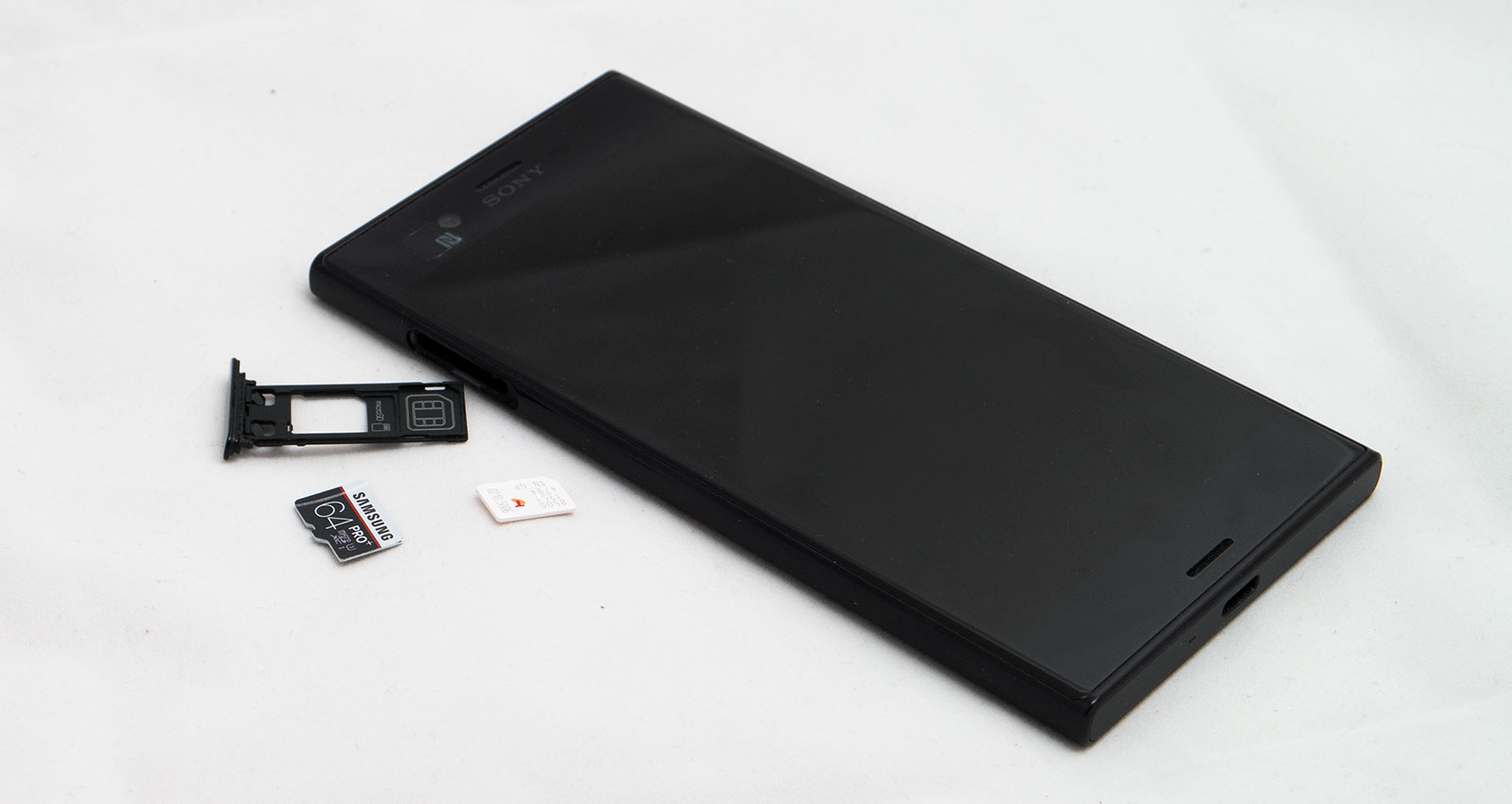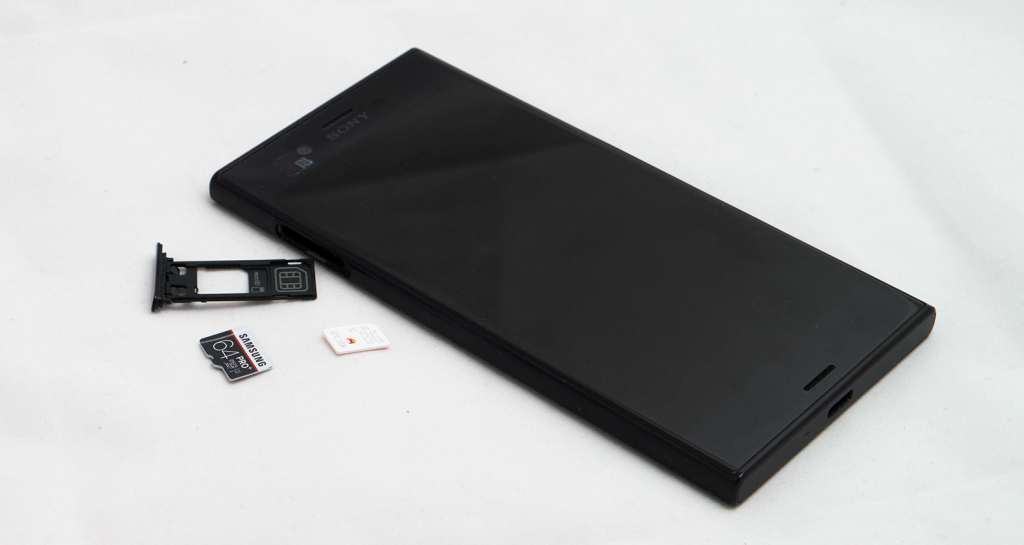 Design
One of the more individual manufacturers out there today, if there's one thing you can't say about Sony, it's that its designs are trying to copy the iPhone.
In fact ever since Samsung and Apple had that tiff, Sony has done what it could to distance itself from the idea that it was copying anyone. There were phones with a slight curve and translucent lights, and even one with a PlayStation controller built in, while Sony also dabbled with a tablet that looked like a magazine folded over on one edge.
All of this dabbling eventually came to a standstill, as Sony embraced its Bravia line-up and borrowed the once "monolithic"  style for its smartphones and tablets, essentially designing from a thin rectangular prism, at first with noticeable edges but gradually softening the effect over time.
This has been the Sony we've seen for quite some time and for the extent of the "Xperia" range, and in the Xperia XZ, it's unsurprisingly more of the same, albeit with a few more curved thrown in for good measure.


In fact, the handset in question offers a more noticeable curve as the sharp corners literally disappear and begin to arch with the device, providing a more personal and less separated rectangular block of a device.
Thanks to developments in Android, most of the phone is buttonless, with soft-buttons supplied for the phone as part of the touchscreen, while the remaining physical buttons all sit on the right edge, providing the volume rocker, power button with the fingerprint sensor underneath, and a dedicated camera button at the lowest point.
These button positions work together with the 8.1mm edge as well as ever-so-slightly-curved screen which flows slightly to the sides, and while they're definitely comfortable, the biggest complaint we have from the phone is actually the position and sizing of the camera button, which is so easy to squeeze by the hand that you'll inadvertently switch on the phone into its camera mode so often instead of waking it up.
We're not sure if perhaps this is a major change from the previous models, but it's definitely easier to trigger, and that's not necessarily a good thing.
Outside of this, the design and thickness is just a minor bump on what we've seen prior, so if you like the rectangular design with a slightly softer side, the XZ is another design you'll likely love.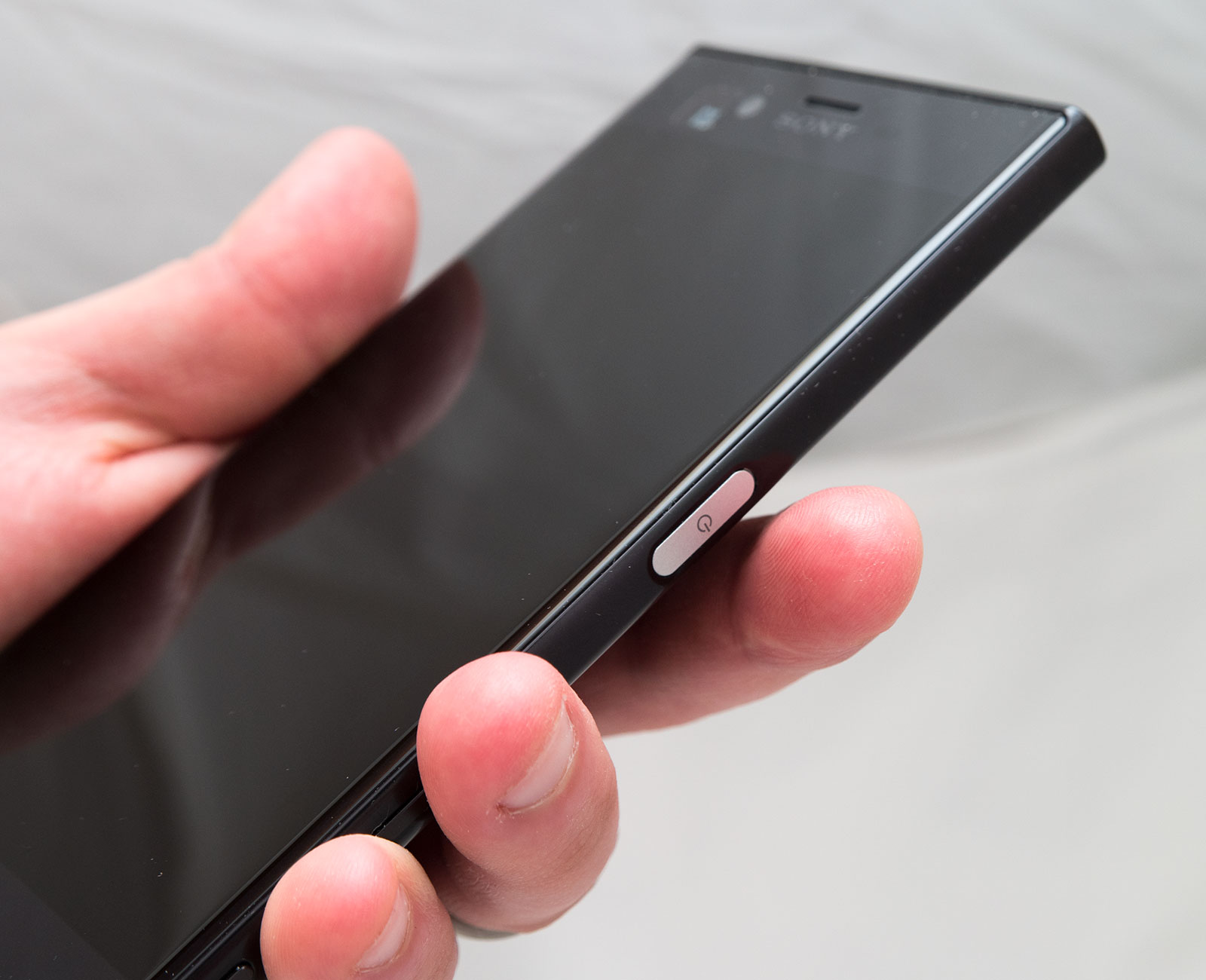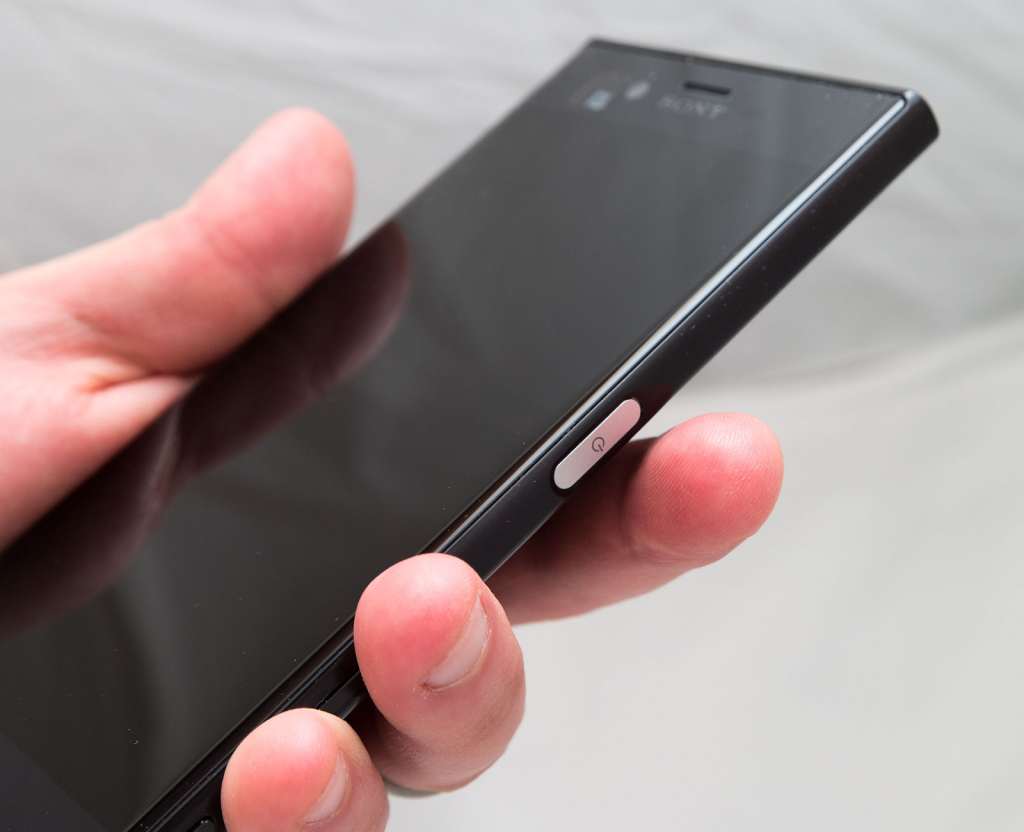 Performance
Switching the phone on and getting stuck into the Xperia XZ, you'll find Sony is more or less recycling a design and set of components we've seen at least once before, and one we know has no trouble performing.
Seen on Sony's own Xperia X Performance from earlier in the year, you'll find a Snapdragon 820 processor from Qualcomm here, working alongside 3GB RAM and 32GB storage, both of which are more than enough, but again aren't new.
Using the phone for a period of a week, we found most of the system to behave itself, with very little performance quibbles and only the odd slowdown really rearing its head when we switched between the camera app, which appears to be the culprit nearly every time.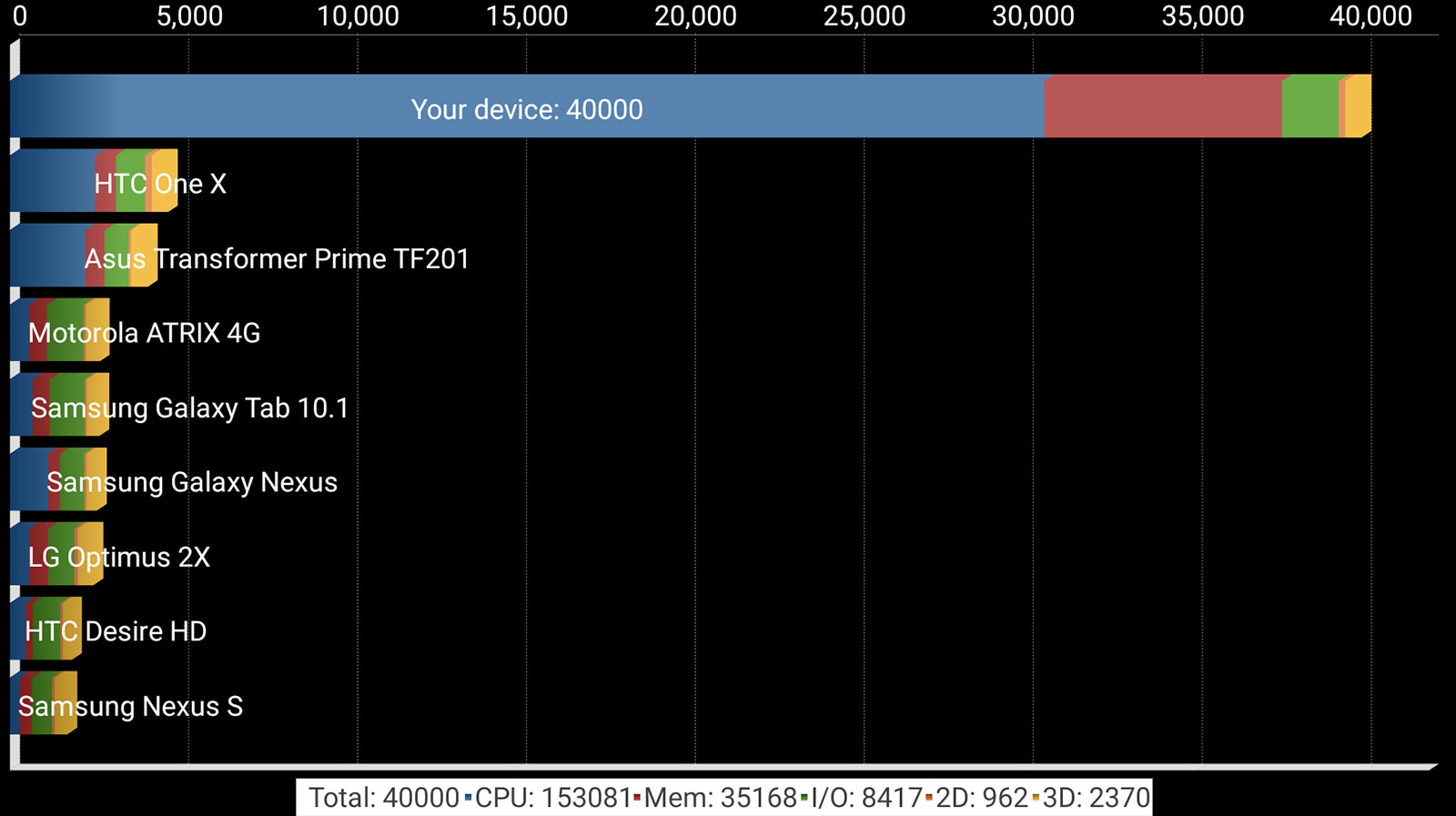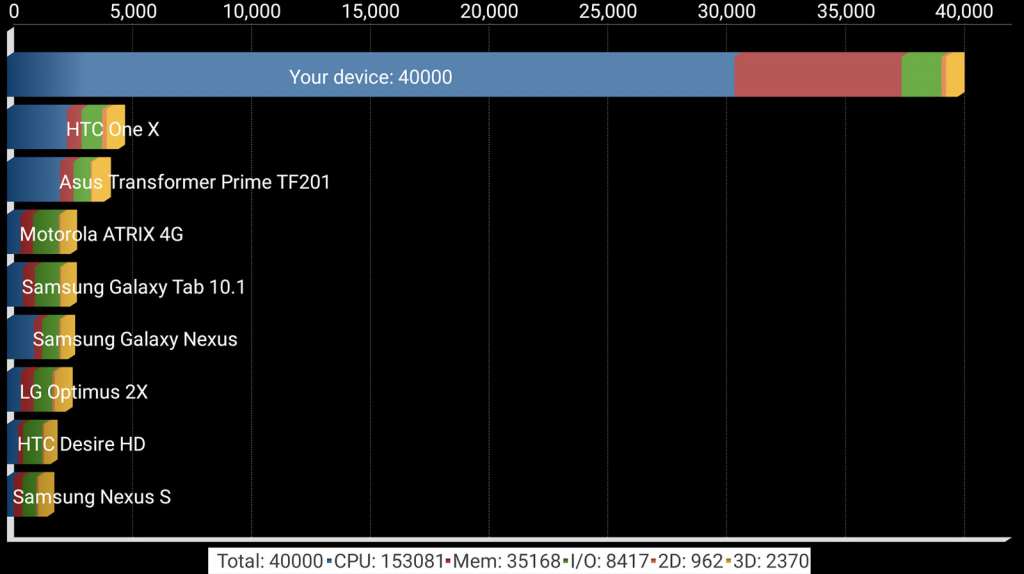 Benchmarks appear to be solid despite this, and so you should find the Xperia XZ handles most of what you'll be sending its way for the next year or two, not just in system performance, but also in mobile connectivity, too.
In fact, with a Category 9 LTE modem, we found speeds anywhere between 70 and 200Mbps on offer from the XZ on Telstra's network in the Sydney CBD, suggesting some very high speeds are possible.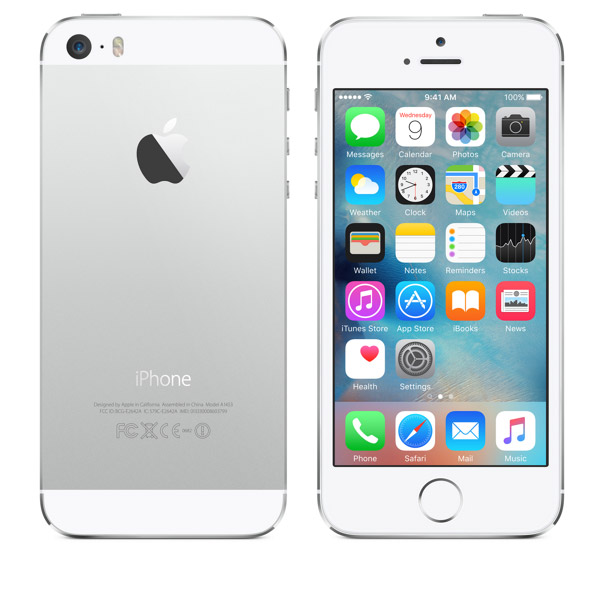 WiFi connectivity is also quite good with 802.11ac wireless supported, while Bluetooth connectivity was more interesting than usual for a different reason: you get a choice of how high quality a speed you want for wireless headphones, offering either excellent performance or okay performance.
This might seem like a bit of a no-brainer — we'll take excellent performance always and nothing else if we can! — but there's a totally valid reason for this: as more people switch on to Bluetooth and the airwaves get a little crowded, not to mention the problems Bluetooth is known to have with dropouts, if the excellent performing mode starts to fail, Sony's Bluetooth selection mode advises the okay "Best effort" (yes, it's really called that) to drop the quality a little and attempt to sustain the connection.
And it does actually work that way, at least a little. We did find when the better option with higher audio quality starts to drop out, the okay mode handles itself better, but it too can drop out a little.
Mind you, when the high quality mode drops out, things get bad, essentially to the point where you hear fuzz, snap, crackle, and pops — the entire Rice Bubbles gang plus an extra character — with your audio even coming to a stop. At this point, you know it's time to switch over to that "best effort" mode.
Regardless, this is an intriguing inclusion, and given the problems Apple's iPhone 7 seems to have with Bluetooth, Sony's take on what to do is curious, even if it has some issues itself.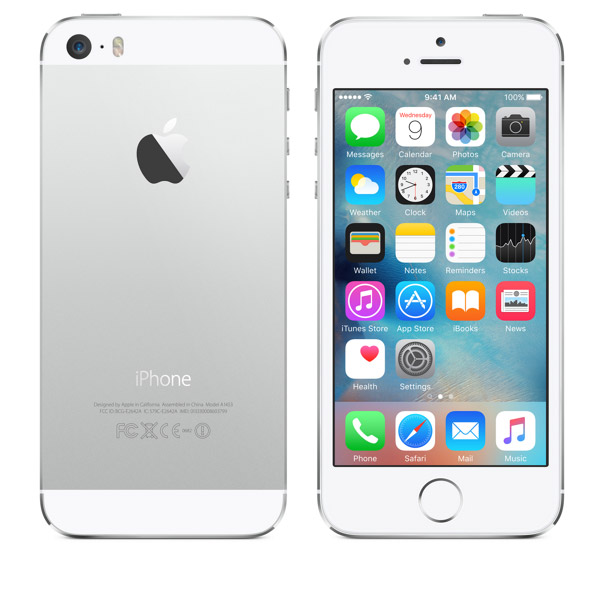 In-use
Beyond the performance, there's usability, and this is a little different from what we've seen from prior Sony smartphones.
Sony has been changing its interpretation of Android pretty much throughout the life of the Xperia range, but in the XZ, we have the clearest indication that Sony's overlay is being skinned back, trimmed to look more like Google's vision than ever before.
While you're still treated to Sony's Bravia and PlayStation inspired wallpapers, as well as a few Sony-esque icons, you'll now find Google Now built into the home screen, and if you swipe to the left, there it sits, a first for the Sony Android launcher.
The dropdown notification bar features Google's style, too, while the app menu sticks to Sony's interpretation of Android which kind of feels like Android and iOS put together, swiping left and right for your various shortcuts.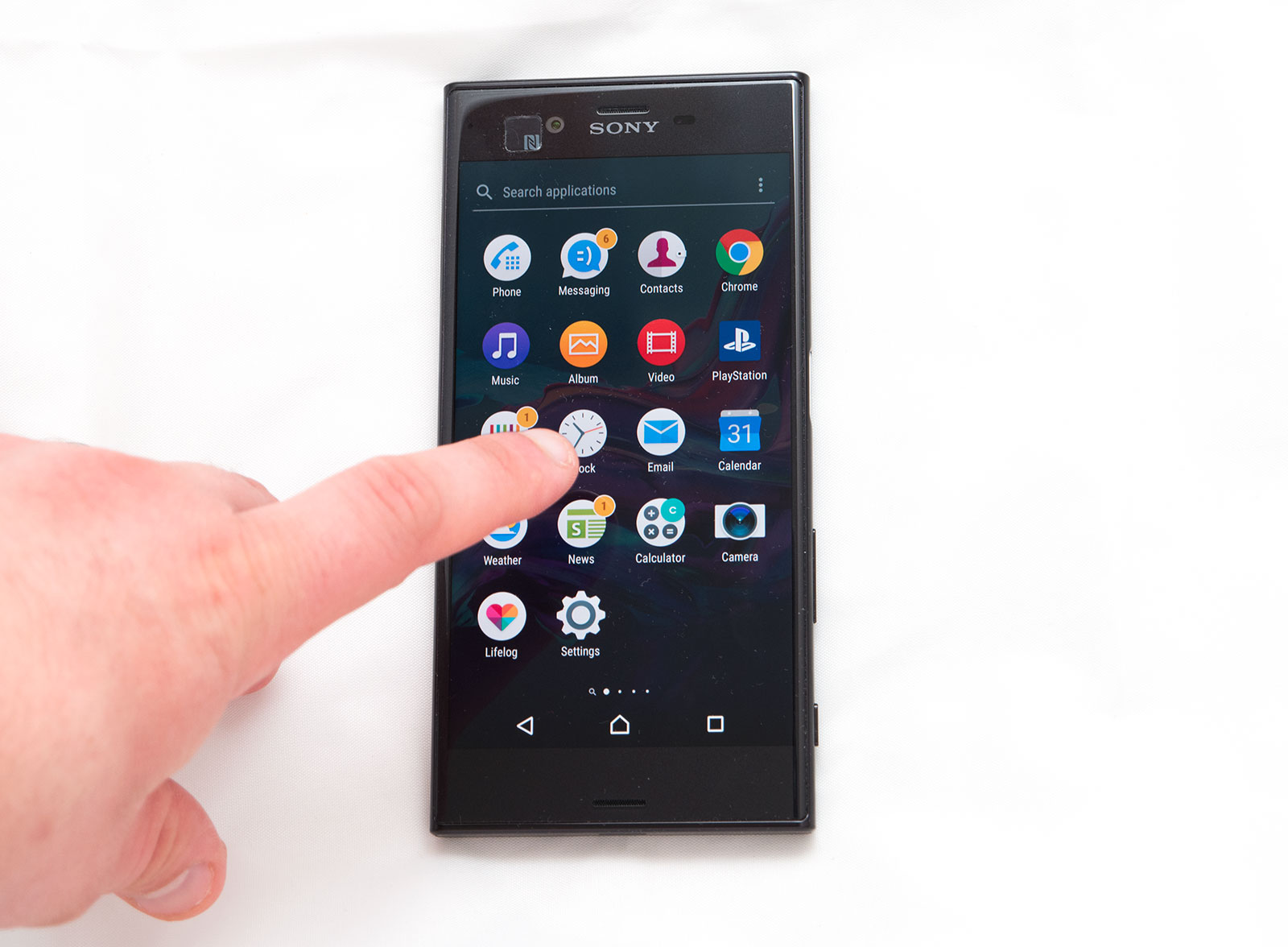 Camera
One of the areas that Sony tends to win points with is that of the camera, and given that it has a specific division of its consumer electronics group made for compact and lens-based cameras, you'd imagine that it would be one of the fortes of the company.
In fact, one of the main features Sony is pushing the Xperia XZ happens to be the camera, which is one of only a handful of features that makes it different from Sony's previous flagship Xperia handsets, upgrading the sensor and returning 4K video mode to the phone, while also jumping up the megapixels once more with a return to over 20 megapixels, specifically 23 megapixels.
It's not just a big amount of megapixels, but more technologies being supported, with the inclusion of an infrared sensor for better white balance, a laser autofocus sensor to provide fast and sharp focus, and that 23 megapixel Exmor RS sensor from Sony.
Does this achieve the best pictures from a phone yet, and is it a big enough reason to jump to Sony?
The answer to this one is a little murky, so let's go exploring.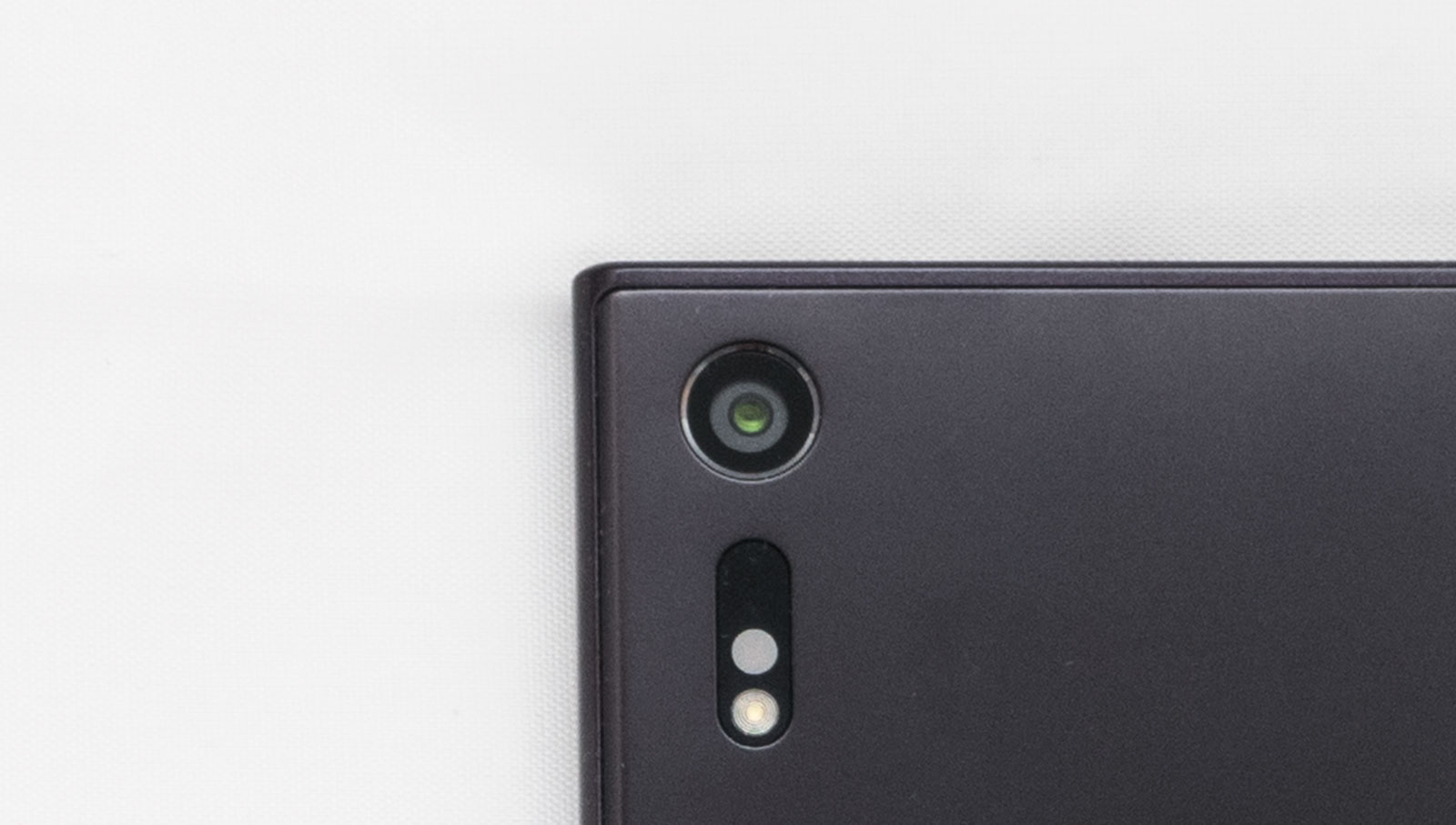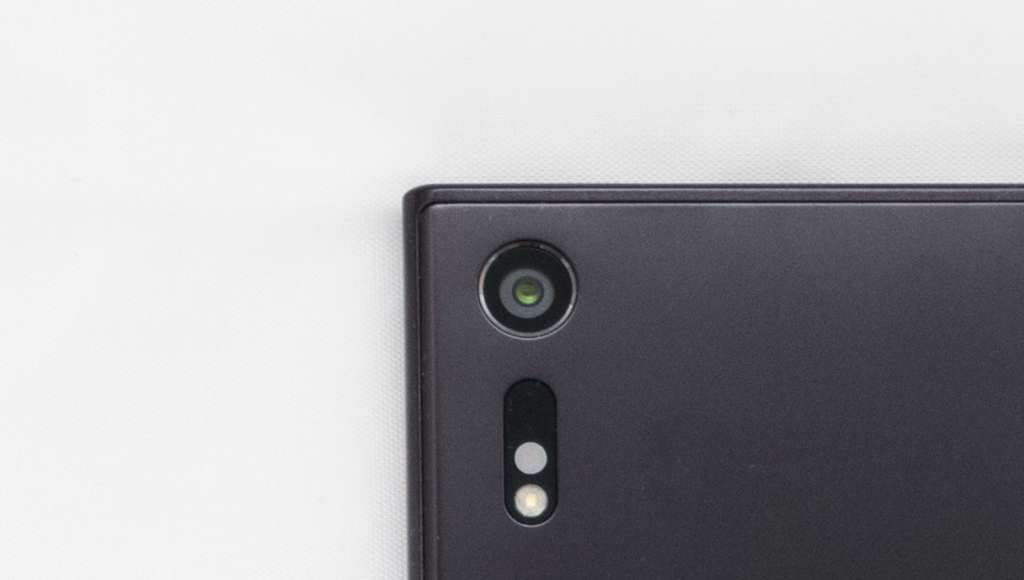 From a sheer point and shoot mode, the Sony Xperia XZ camera is certainly good, and easily one of the fastest we've experienced, boasting some very quick start up times and some equally impressive speedy shutter firing whether you're using the on-screen button or the dedicated camera button found on the edge of the physical handset.
There's no doubting that daylight images look very good, and low lights aren't bad either, though photos where there's an abundance of light are clearly the stand-out here.
Most interesting is the white balance, which is aided by the infrared sensor to provide some of the most accurate colour shifting we've seen yet, boasting whites that aren't always too warm or too cold, and will be pretty much "just right".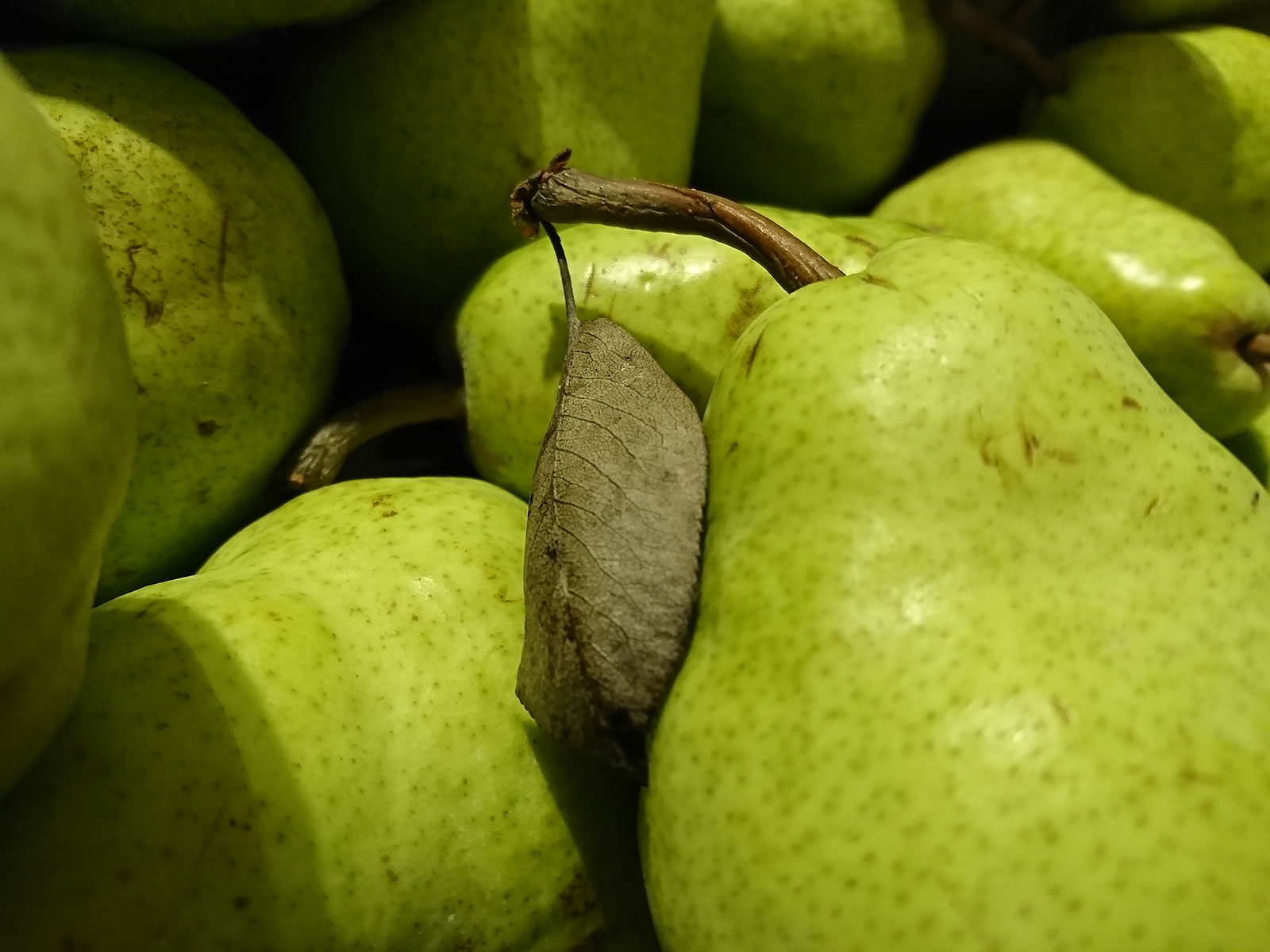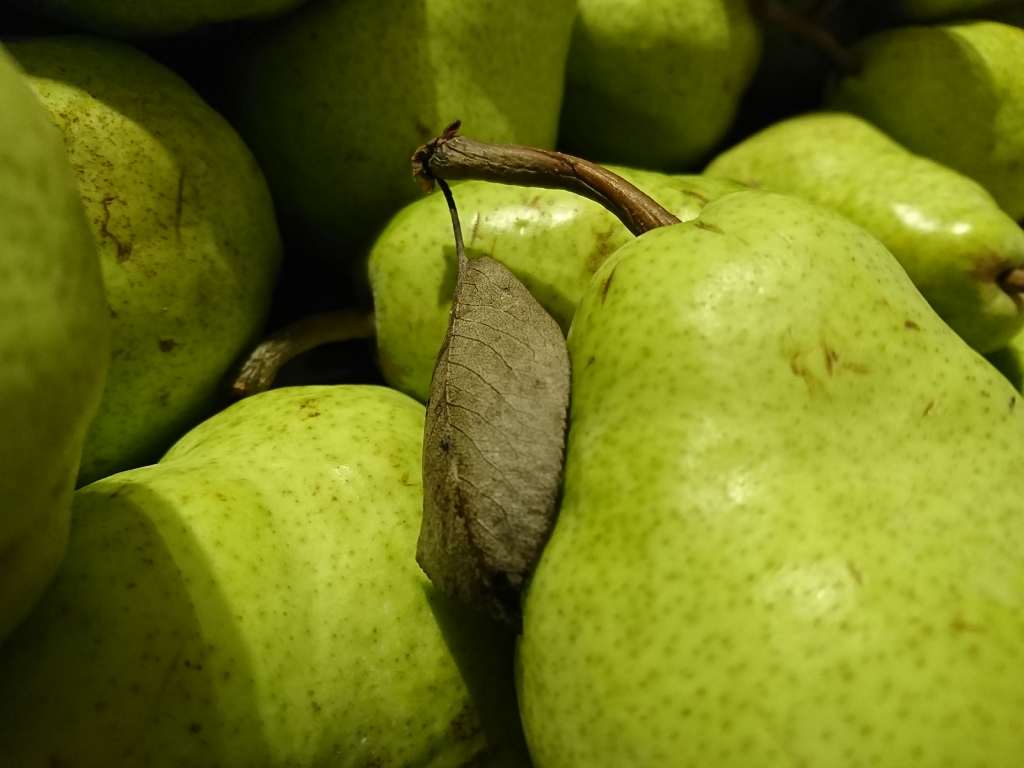 Getting up close to images, there is the unsurprising lack of detail in the images, something you expect to find in a mobile camera image, but in the Sony Xperia XZ, there appears to be a different main reason for this.
It's not that the sensor is bad, but rather that the Xperia XZ defaults to 8 megapixel images only, and is something you won't really find out unless and until you decide to go exploring through the camera settings menus.
We want to say we're surprised by this, but Sony has long been pulling this kind of thing off with its Xperia smartphones, setting what would otherwise be a larger sensor size to something far, far smaller.
This means that even though Sony is pushing the 23 megapixel sensor on the Xperia XZ and all the glory it brings, most people will be experiencing merely an 8 megapixel camera without realising it.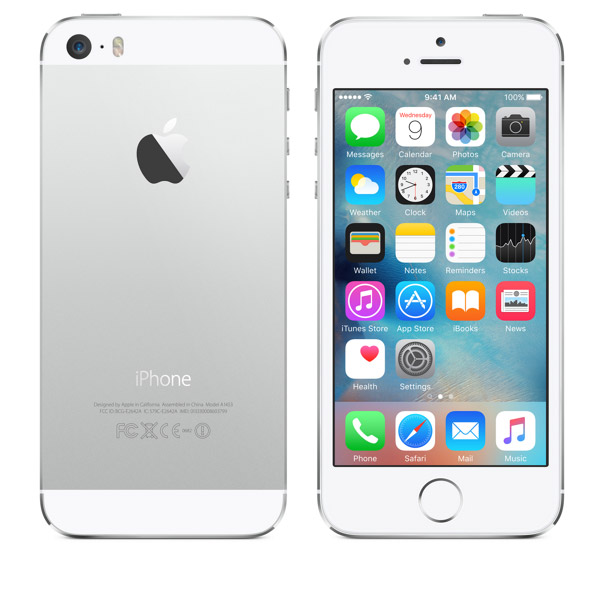 Why this is the case, we're not sure, but make sure you go in and change the setting back to 23 megapixels in 4:3 (or 20 megapixels in widescreen's 16:9) if you really want to get the most out of Sony's sensor, otherwise you won't be expecting much sharpness out of anything.
The 13 megapixel front-facing camera doesn't have this issue, so no need to worry your head off, and it doesn't do too badly either, providing a wide and relatively bright image, though details and focus aren't necessarily things to look forward to here.
Regardless, it should be good for the odd selfie, and even the style of selfie with a bit of video inside, too.
Display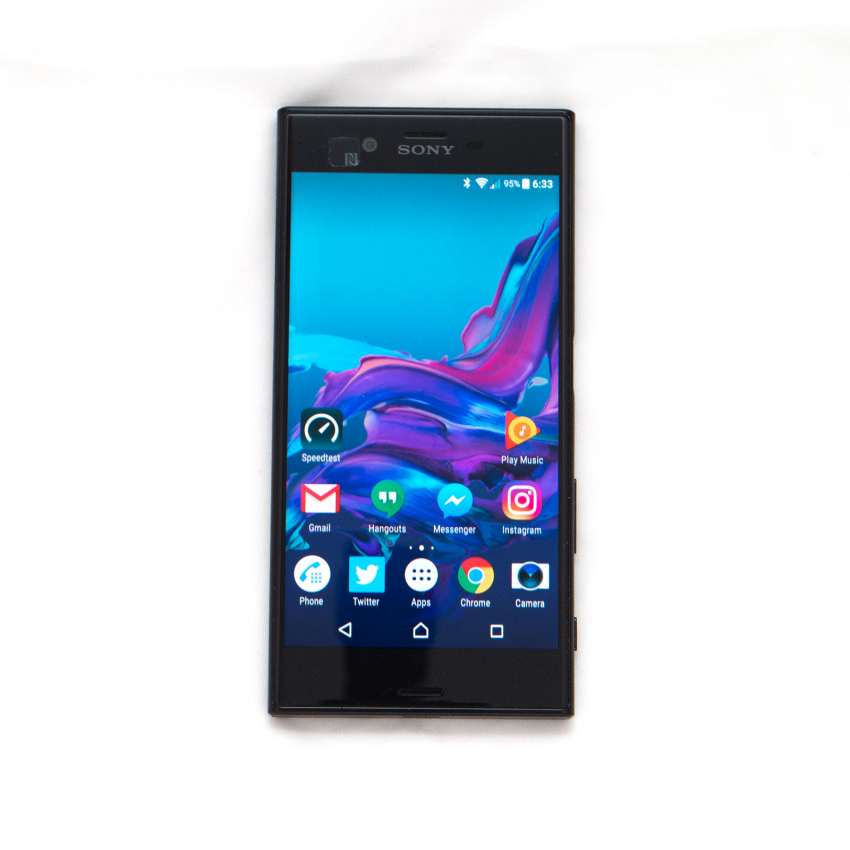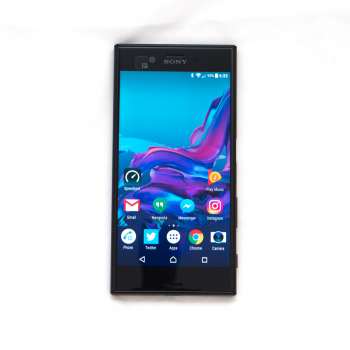 Viewing your images (and pretty much anything else) is performed with the 5.2 inch display, and while it's pretty and bright and quite clear, our issue with the display is that — like so much of this phone — it's something we've seen before.
Like the Xperia Z5, it's pretty much bang on the same, with a same size, same resolution, and same Triluminos technology providing the colour.
And while that's not necessarily bad, you need to remember that the Z5 has been out since this time last year, making this part literally recycled.
About the only new thing is the glass, which is Gorilla Glass that is slightly curved along the edges. We're not talking a curved screen like Samsung's S7 Edge provides, but rather just a slight curve to make the phone appear a little newer.
That essentially means the glass is basically the newest part of the screen, and in a day and age where 5 inch Android phones more typically see Quad HD resolutions and AMOLED technology, we're surprised that Sony has kept the same parts in play.
We need to note that despite our concern, it's still a good screen, just not the best out there, and a play for "more of the same", which appears to be the going rate for the Xperia XZ.
Battery
One area Sony has always fared quite well in is that of battery, and the Z3 still rates as one of our favourite devices, fetching a full day without problem, while the Z5 Premium could manage close to two without problem and before you kicked in the Sony "Stamina" mode.
So where do we sit with the Xperia XZ?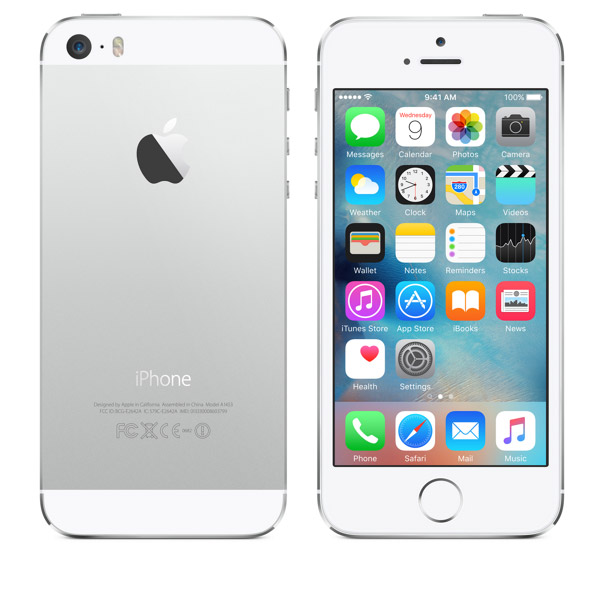 Well, it's still a day without Stamina mode, but it's not really an improvement, and much like the iPhone 7, the Sony Xperia XZ kind of needs to be charged nightly.
That's after a day of talking, messaging, emailing, web surfing, taking pictures, social networking, listening to music, and generally using the phone, giving a pretty clear indication that the battery life on the Sony Xperia XZ is otherwise known as "normal", especially for a regular-sized smartphone.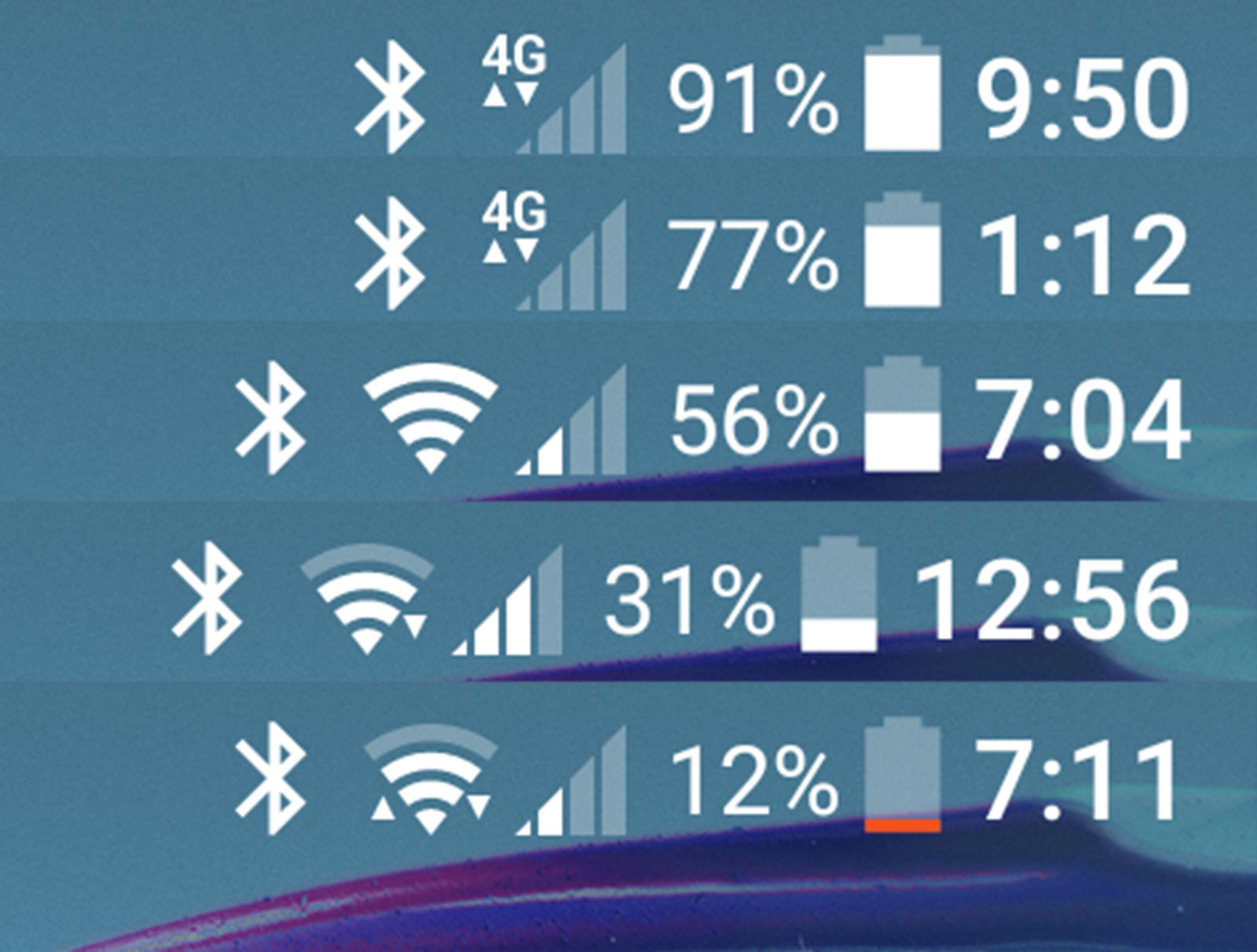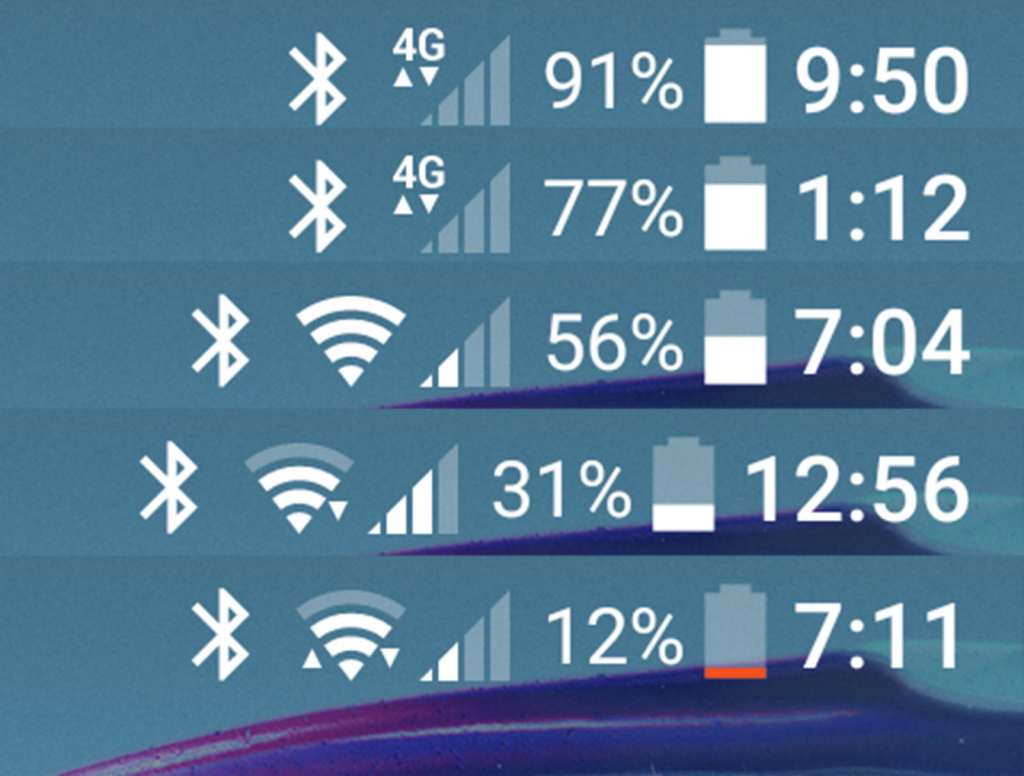 In a rather curious point, Sony's Stamina mode doesn't appear to quite nail the stamina as suggested by the feature, with testing of the feature revealing a full 24 hours of performance, but really not much more.
Indeed, if you're keen to get a full two days out, you'll need to reduce the usage quite dramatically, really making the most out of that 2900mAh battery.
The most frustrating thing about this is that Sony's previous phones — devices like the Xperia Z3 and Z5 — felt like they did a better job with battery performance across the board, and these are one and two years old.
We shouldn't be going backwards, and yet that's exactly what it feels like in this area. Or, in other words, more of the same.
Value
And that brings us to if the XZ is worth it, and strangely, the value is one area where we have a bit of a struggle.
We can live with the fact that the battery isn't mind-blowing or game-changing, and can even get over the whole issue of little on this phone being anything that has really changed in prior models. Really, it's the camera, the bottom of the phone, and a couple of enhancements, and that's problematic for us because you expect new phones to be shining beacons of the work companies do to get your attention, and yet in the case of the XZ, it's just a bit of a shift in design and a camera bump, producing more of the same, with Sony really bringing not much of anything to the table.
And that actually brings the value down in our eyes, because it's not that it's not a worthy flagship — indeed, the Xperia XZ is a lovely phone — it's just that we've seen this phone so many times before, and we're not of the opinion that you should have to pay top dollar for what we've repeated time and time again in this review: more of the same.
It's the Xperia Z3, and the Xperia Z5, and the Xperia X Performance, and now the Xperia XZ, and it's all of these handsets with minor changes between them, almost as if we were watching a slow evolution of humanity and nothing more.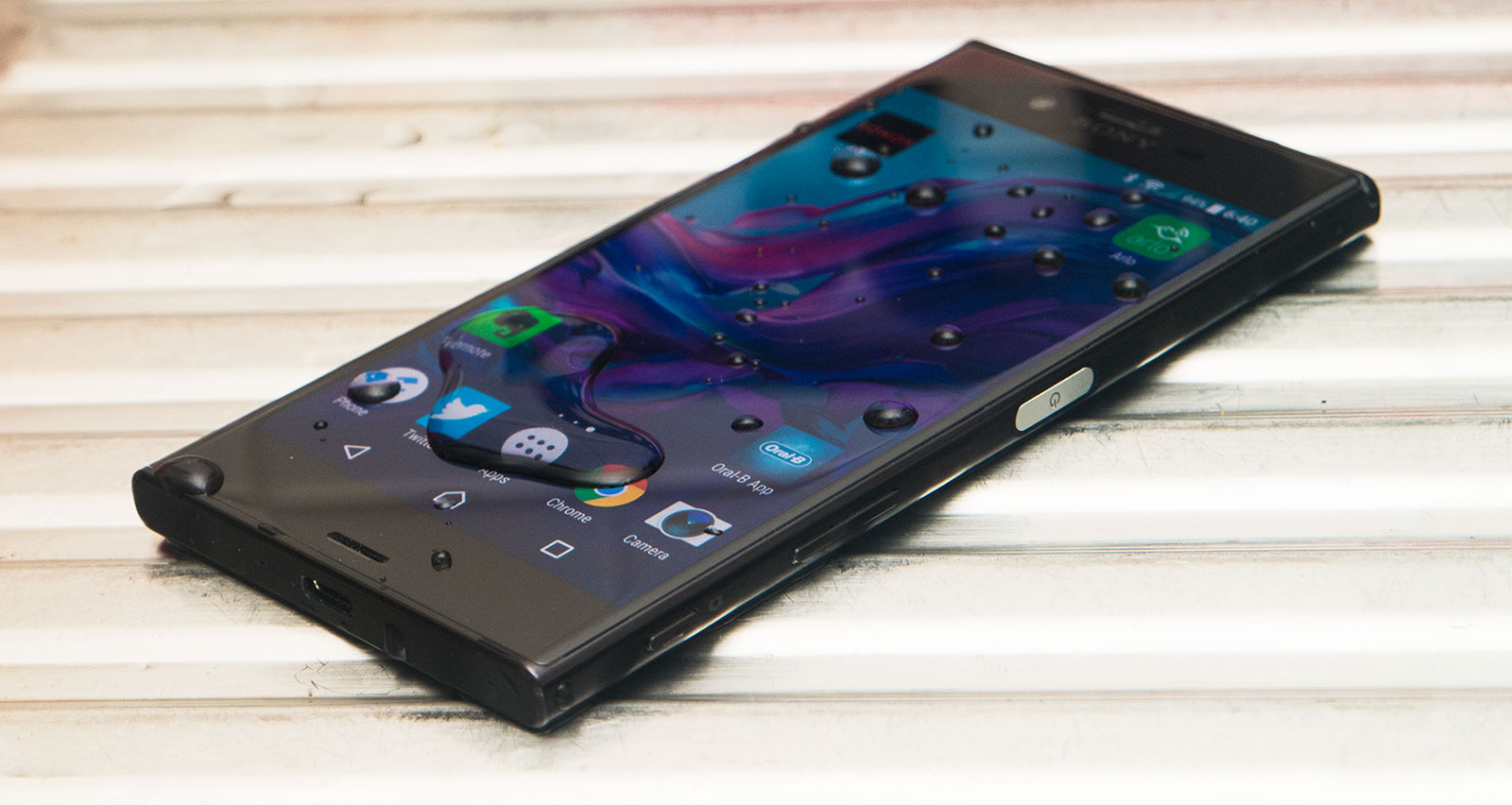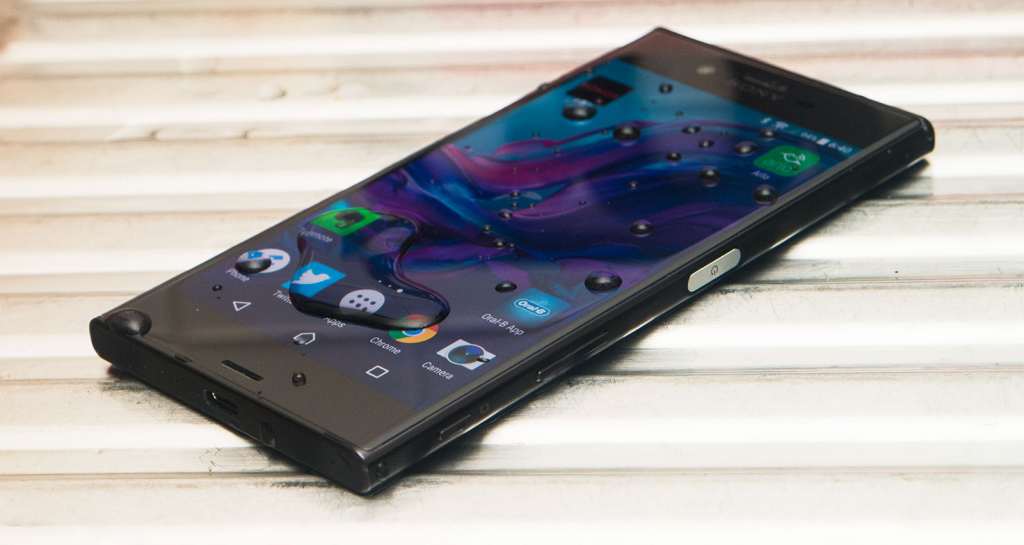 The whole thing is a little hard to fathom, simply because so little is changing in these increments that it's hard not to feel as if the new phones are rehashes of the old ones, almost like a rerun you enjoy, but brings no value with each subsequent re-watch.
That makes the $999 price very hard to swallow, and given that you can find its predecessors for well under this tag — many of which offer similar features if not the same — Sony's Xperia XZ just doesn't feel worth what you're being asked to pay.
This isn't to say the phone isn't good, because that's absolutely not the case, it's just that Sony has made some stellar phones in the past, and while this is technically just more of the same, it's also just that: more of the same.
We wouldn't give brilliant marks to more of the same from Apple, and we certainly won't reward that from Sony.
It's good, but it's barely evolutionary. It's a slight boost, a jumper seat, but it's hardly enough to qualify for a new flagship.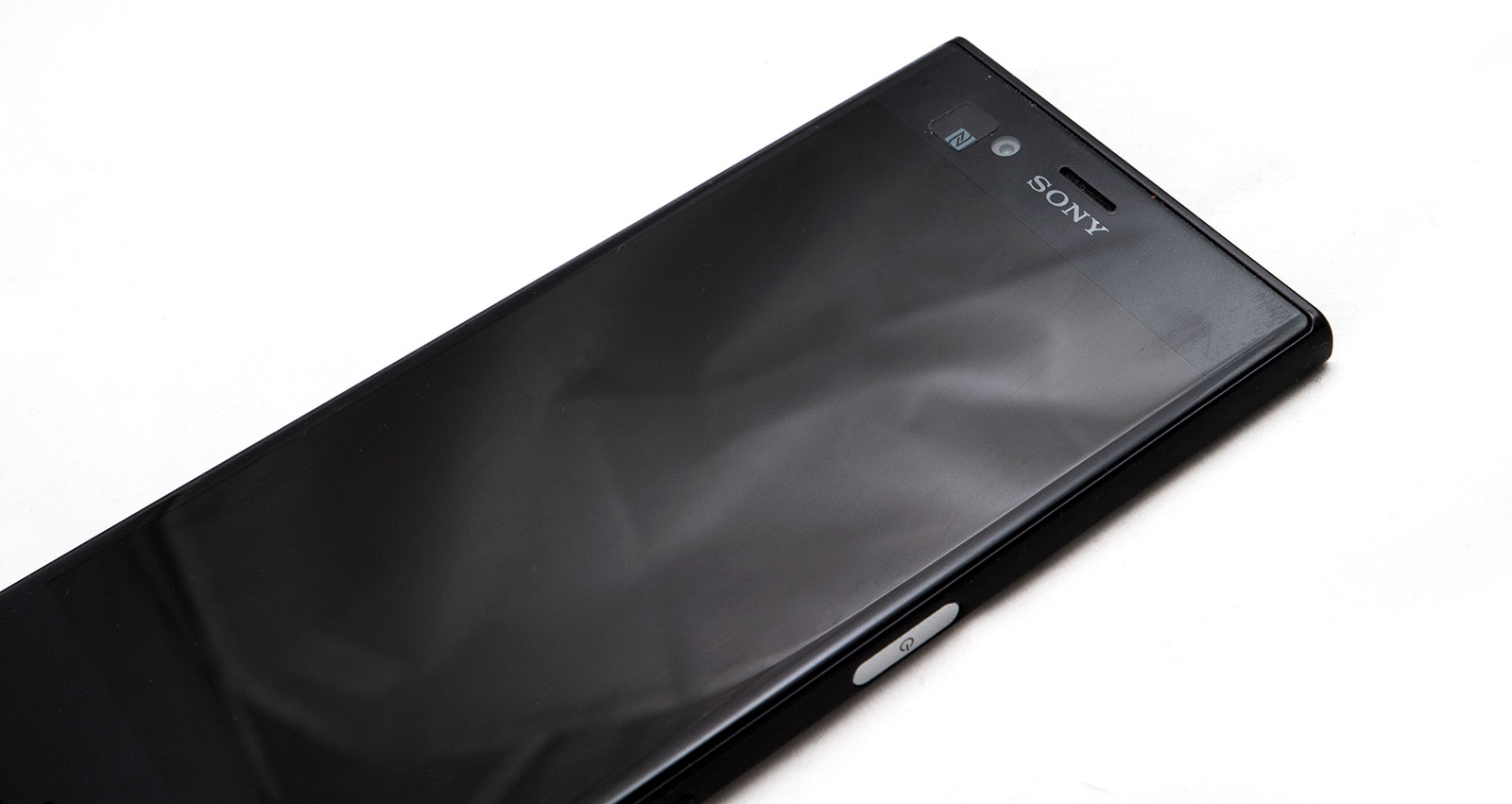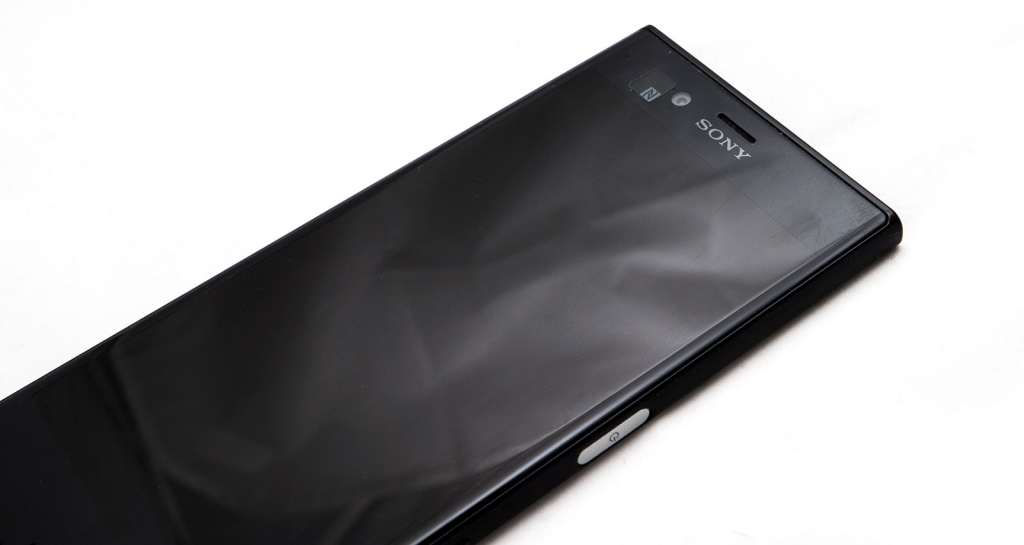 Final thoughts (TLDR)
If you happened to be a fan of the Sony phones and like the design evolution Sony is taking the customer on, it's easy to like the Xperia XZ because what you're used to is being served up again: this is a minimalistic phone with a decent camera, okay battery life, and one of the better implementations of Android made by someone who isn't Google or hasn't been owned by Google prior.
But it's not a big deal flagship in the way you might expect it to be, and if you own one of the previous Xperia models from the past two years, it is literally more of the same.
Let us just stress this, because it needs to be mentioned in the clearest way possible: as good as the Xperia XZ is, the rectangular handset is more of the same, with the phone offering very little on top of what Sony has provided before.
That doesn't mean it's bad, just that it's ordinary, with no reason and no extra ecosystem of accessories or app-specific content to say "buy this over everything else".
It's still nice, and the water-proofing is handy, but also not otherwise uncommon any more.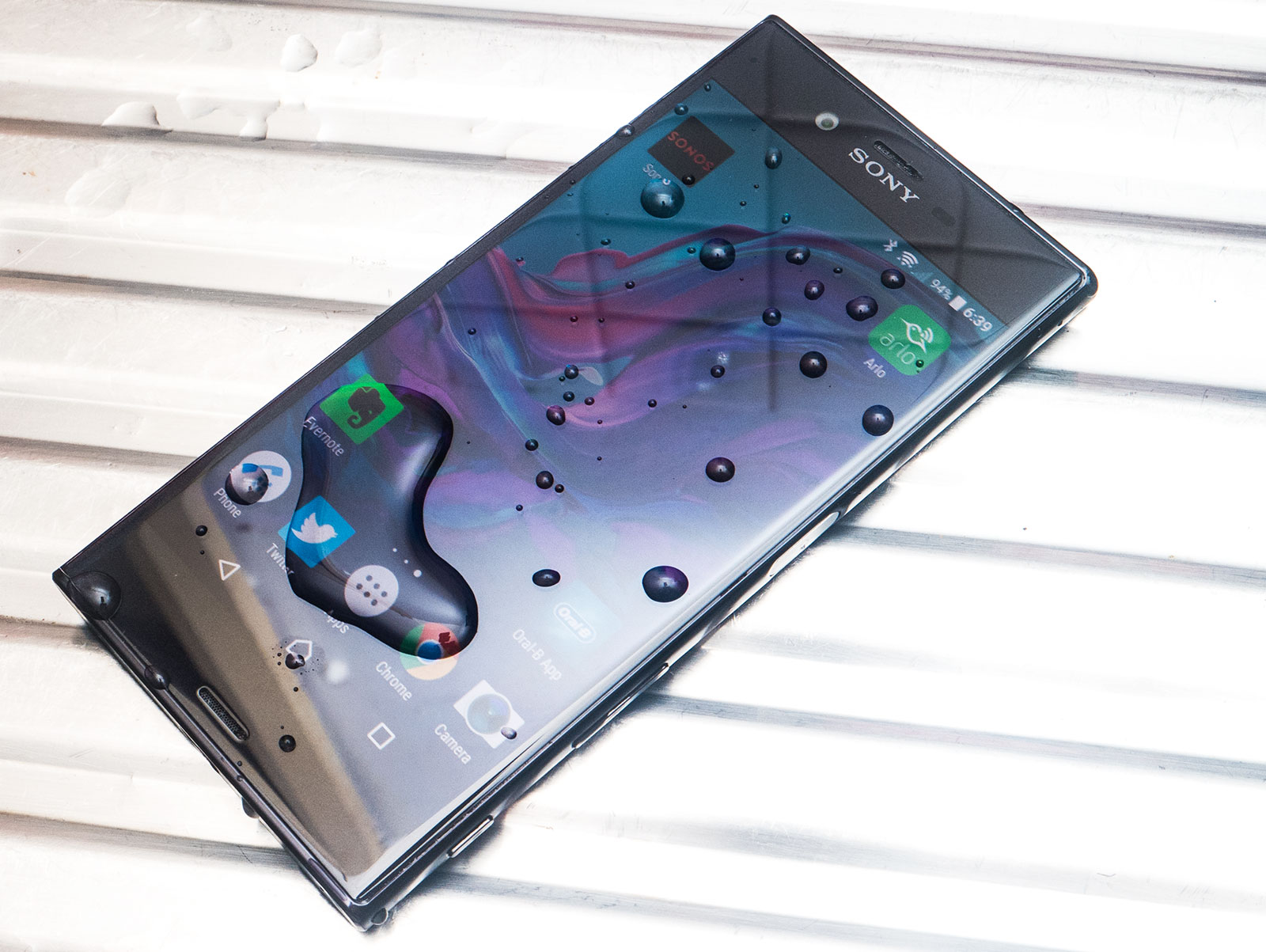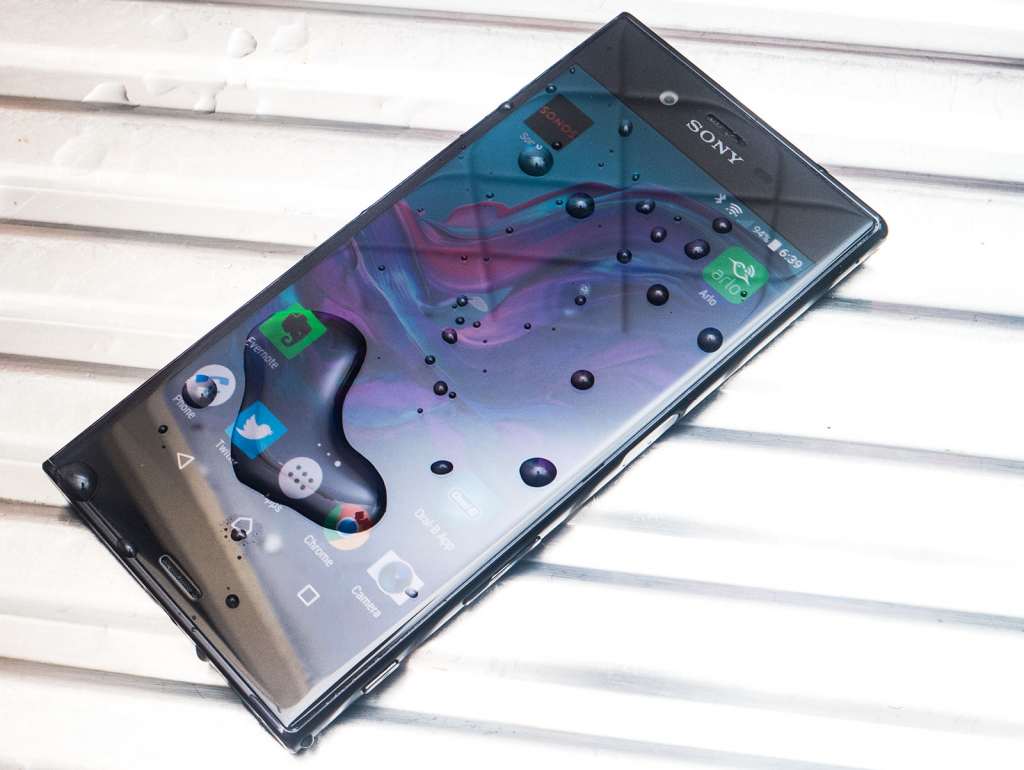 That is perhaps Sony's biggest problem with the Xperia XZ, because there's no reason to choose the $999 Xperia XZ over the other phones in the marketplace, with the latest Xperia more or less just following suit rather than leading the pack, the way Sony's design and engineering team used to.
We want a return to that, Sony. We want a return to the great ideas your teams had before Samsung and Apple cottoned onto them. Without them, we fear the next smartphone will again be more of the same, and we're not sure the world will take this as seriously.
Right now, it's just a rehash with some otherwise OK ideas, and while they're nice, we know Sony can do better.
Made from premium materials
Sony's improvements to the design are a nice step towards a softer future
Water resistant
Includes USB Type C instead of microUSB
Sony's Android has never been closer to Google's vision of the OS
Bluetooth mode can shift the quality to account for wireless reception issues (LDAC selection)
Not much has changed between previous models
It's way too easy to hit the camera button
23 megapixel camera is set to 8 megapixels by default
Stamina mode lacks... well... stamina